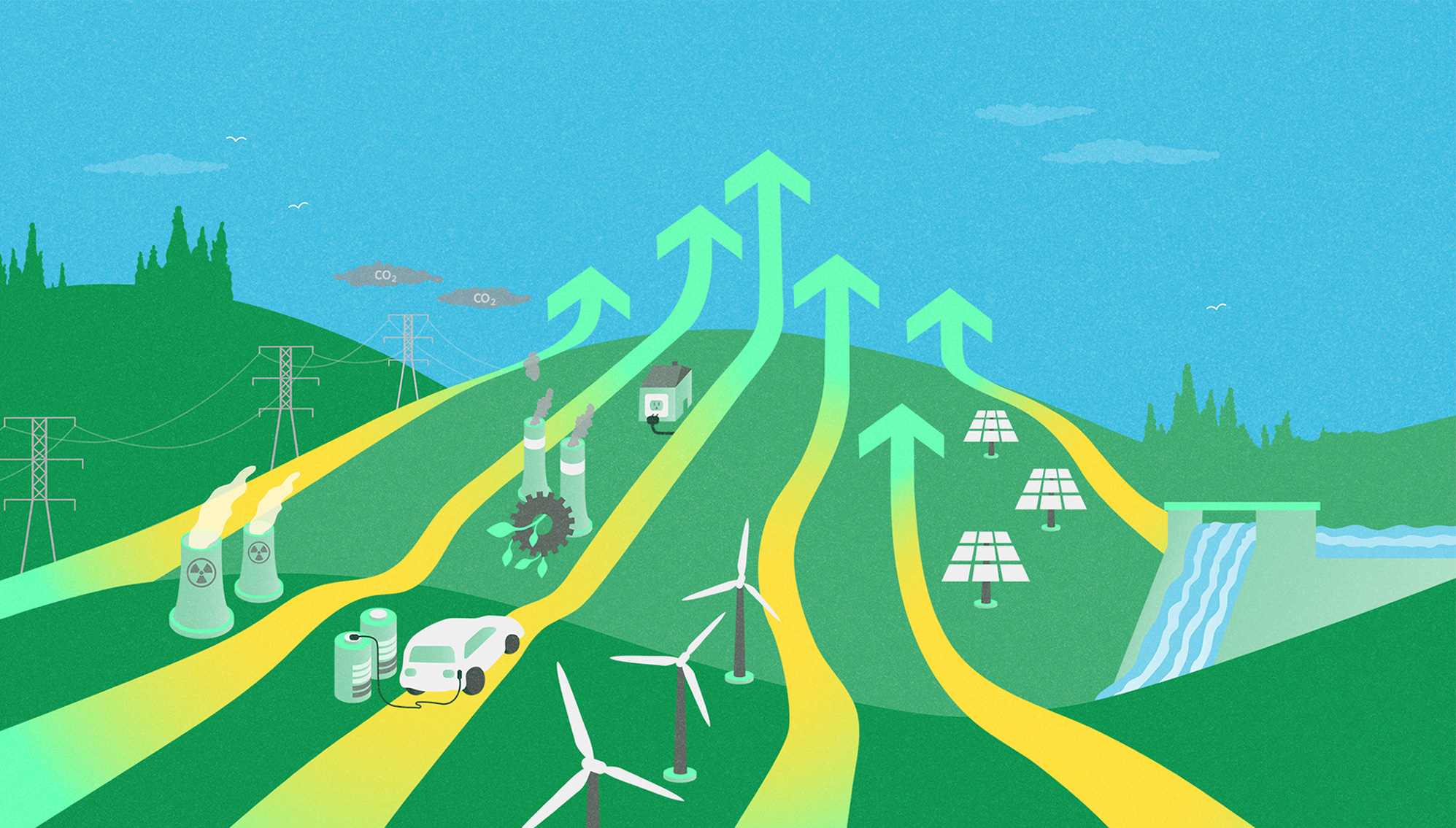 News
A critical juncture on the road to net zero
The Clean Electricity Regulations are now in their final stage. PPF President and CEO Edward Greenspon on the challenge ahead and lessons from our Project of the Century report.
With the Clean Electricity Regulations now in their final stage, we arrive at a critical juncture on the road to net zero. Electrification is the lynchpin of the energy transition, but first two mountains must be scaled: scrubbing emissions from the grid and doubling or even tripling electricity supply.
PPF's Project of the Century characterized these twin objectives "as the number one national undertaking of the 21st century – dwarfing in ambition even the 19th-century construction of the Grand Trunk and Canadian Pacific railways and the mid-20th-century nation-building trifecta of the St. Lawrence Seaway, Trans-Canada Highway and Trans-Canada natural gas mainline."
In a chapter called A Tapestry of Electricity Systems, the report highlights the political risks associated with regional differences. "Since provinces can be expected to forcefully assert their constitutional responsibilities and political prerogatives, it is incumbent on any national action plan to eschew top-down approaches in favour of bottom-up ones."
It also notes the understandable concerns of some provinces over the treatment of natural gas and suggests (as turns out to be true) that Ottawa, "appears prepared to take these concerns into consideration with flexible, although not infinitely flexible, compliance measures."
Project of the Century puts forward an electricity blueprint to 2035 and 2050 flowing out of  convenings of our Energy Future Forum's electrification table. It is well worth reading it alongside the proposed CER during the 75-day consultation period.
A few other quotes from the Introduction:
It constitutes nothing short of a revolution – exciting, daunting, necessary, and littered both with trap doors and climbing rope. Revolutions furnish the breeding grounds both for new ways in which societies organize themselves or, should they fail to deliver the goods, for counter-revolutionary forces to reverse a new order before it can get fully established…. Managed well, the energy system coming out the other end of a quarter-century of change may well be more efficient, stable, secure and competitive."
For those dedicated to a successful transition, the principles of affordability and reliability must be safeguarded every step of the way, particularly in light of expectations built up over generations. It is in nobody's interest to have Canadians whipsawed between anxiety over extreme weather and anxiety over their own access to electricity at prices they can afford.
Twenty-first-century electrification will require unprecedented policy clarity, decisiveness and coherence; a risk-and-reward regimen that promotes technological ingenuity and investment mobilization; the assurance of labour and skills availability; full and unfettered Indigenous participation; and the political will to act quickly and hold the public imagination along the grand journey to a cleaner, healthier future.