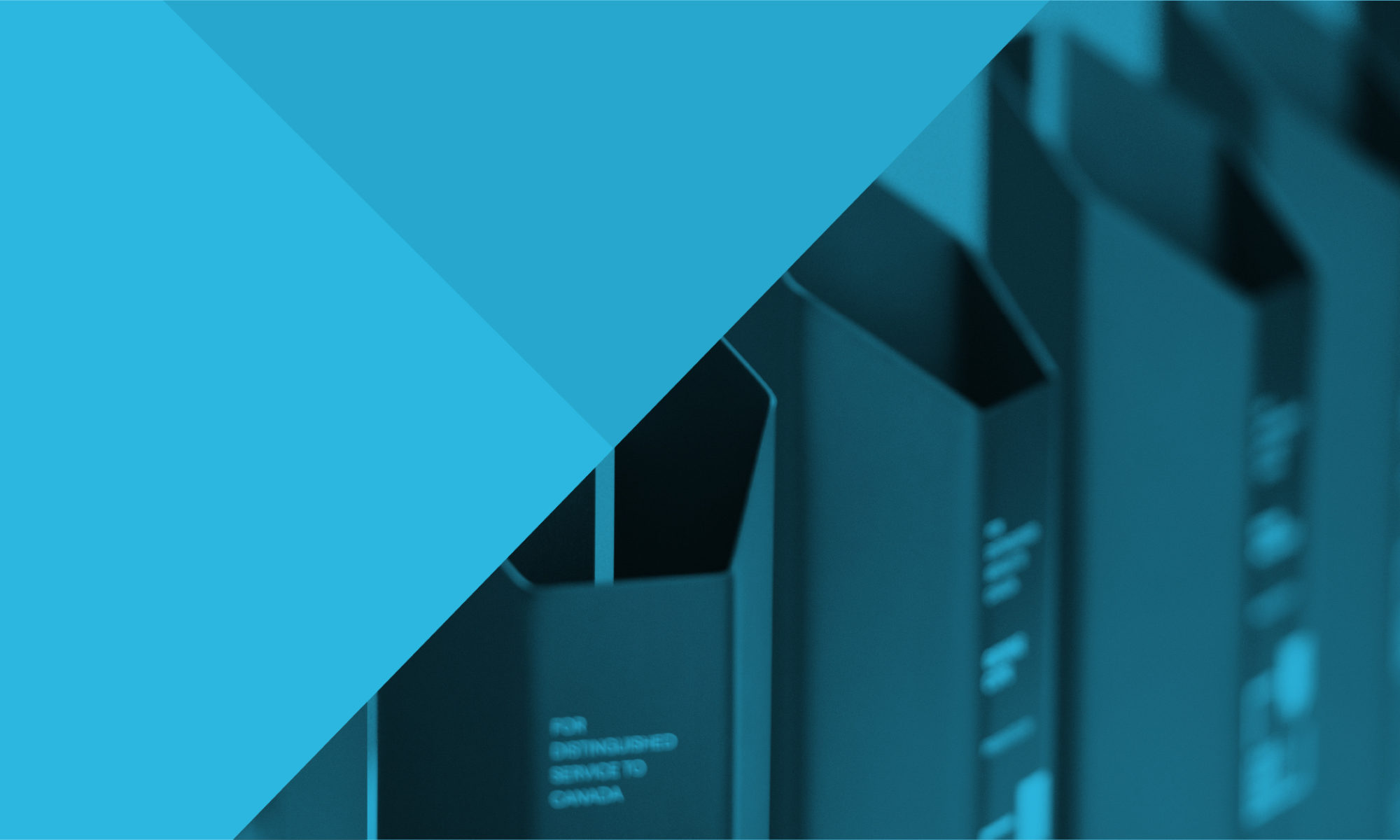 Event
33rd Annual Testimonial Awards
KEYNOTE SPEAKER
Honourees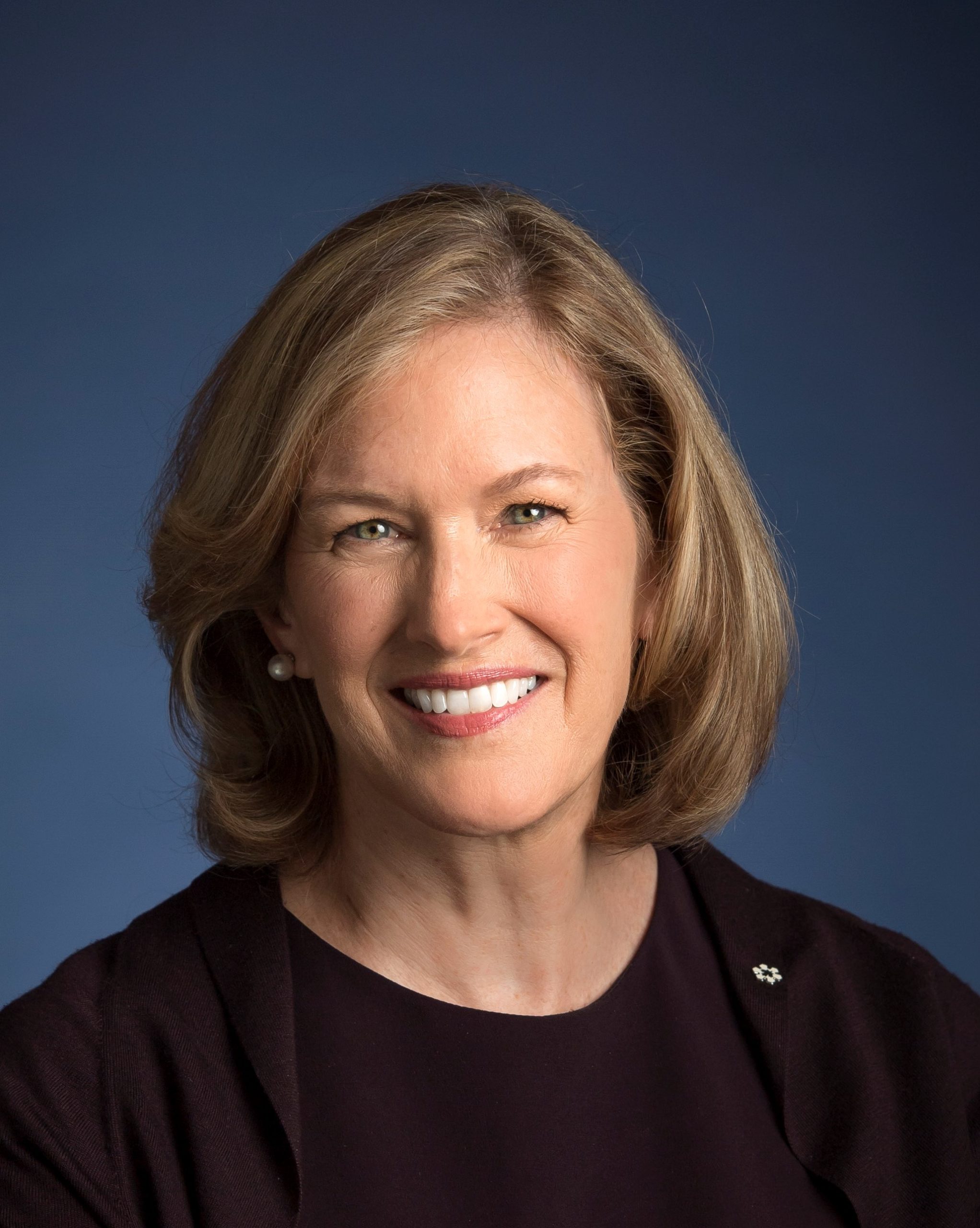 Elyse Allan earned a reputation for driving growth, innovation and investment in Canada during her 14 year tenure as President and CEO of GE Canada, a multi-billion dollar digital, technology and industrial services company, from which she recently retired.
Elyse currently serves on the Board of Brookfield Asset Management, a Canadian global alternative asset manager and as Board vice chair of Ontario Health, a newly established agency overseeing healthcare delivery and quality. She is a Fellow at the C.D. Howe Institute, serves on the National Advisory Board and was founding co-chair of its Energy Council. She recently completed her tenure as a member of the Eco-Fiscal Commission Advisory Council, member of the Federal Finance Minister's Economic Growth Council and as a director of both the Conference Board of Canada and the Business Council of Canada. Through her current role on the MaRS Discovery District board, Elyse supports its extensive venture services, startup and innovation activities. She credits her tenure leading the Toronto Board of Trade, chairing the Canadian Chamber of Commerce and serving on the Public Policy Forum's board for instilling during her early career, a passion and appreciation for thoughtful and sound public policy.
Her work on numerous federal and provincial advisory boards and various community organizations earned her recognition from a number of trade, media and academic organizations and institutions. The Queen's Diamond Jubilee Medal recognized her efforts supporting Canada's military and she was appointed a Member of the Order of Canada for her innovative business leadership and encouragement of girls into science. She holds honorary doctorates from several Canadian universities.
Elyse received her B.A from Dartmouth in Hanover, NH and her MBA from the Tuck School at Dartmouth. An active alumna, she chairs the Tuck School Board, actively supports the Revers Energy Center Fellows program and co-chairs the Dartmouth Canadian Regional Committee. Elyse and her husband Don reside in Toronto and have one grown son.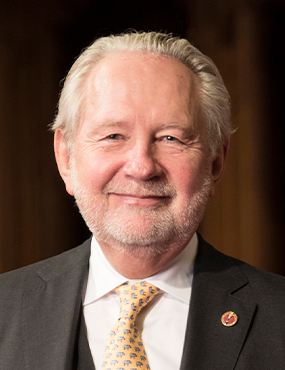 Peter Harder entered the Upper Chamber in April 2016, as the first Independent Senator appointed under a new non-partisan selection process that invites all eligible Canadians to submit applications. He arrived in the Senate with nearly 30 years of experience in the federal public service, and a decade serving as a volunteer in various organizations and as a member of several boards of directors. He also served as president of the Canada China Business Council.
In 2019, Sen. Harder stepped down as Government Representative in the Senate, a role in which he was tasked with both shepherding government legislation through the Upper Chamber and leading efforts on reform towards a more independent, accountable and transparent institution.
Sen. Harder entered federal politics as chief of staff to the Rt. Hon. Joe Clark, then leader of the opposition and, subsequently, the deputy prime minister in the first government of Prime Minister Brian Mulroney.
Sen. Harder served as the founding executive director of the Immigration and Refugee Board. He was first appointed as deputy minister in 1991 – a role he eventually would play under five different prime ministers and 12 ministers, including in the departments of immigration, public safety, industry, the treasury board and foreign affairs.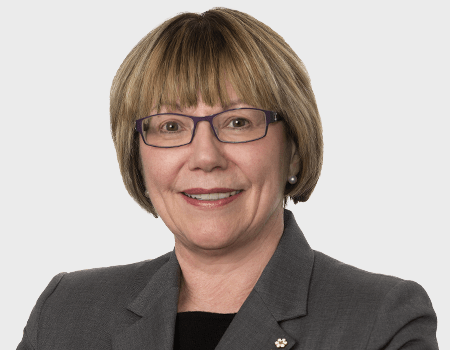 During her political career, The Honourable A. Anne McLellan was Deputy Prime Minister of Canada, Minister of Public Safety and Emergency Preparedness, Minister of Health, Minister of Justice and Attorney General of Canada and Minister of Natural Resources and Federal Interlocutor for Metis and Non-Status Indians. As Deputy Prime Minister, she chaired two Cabinet committees: the Operations Committee and the Security, Public Health and Emergencies Committee. She entered federal politics in 1993 and served until 2006 as the Liberal Member of Parliament for Edmonton Centre.
Prior to entering politics, Ms. McLellan was a professor of law at the University of Alberta, where she served at various times as Associate Dean and Acting Dean. In 2006, she was appointed as the first distinguished scholar at the University of Alberta's Institute for American Studies. In 2007, the University of Alberta awarded Ms. McLellan an honorary doctorate of laws degree. Ms. McLellan retired from the University of Alberta effective June 30, 2013.
In May 2015 Ms. McLellan became Dalhousie University's seventh chancellor.
In July 2009, Ms. McLellan was appointed an Officer of the Order of Canada, recognized "for her leadership and dedication as a politician and law professor, and for her contributions as a community volunteer". Cape Breton University conferred an honorary Doctor of Laws degree on Ms. McLellan in October 2010. In October 2013, Ms. McLellan was awarded the Alberta Order of Excellence, the Province's highest honour.
Ms. McLellan is on the boards of:
Cameco Corp., the world's largest publicly-traded uranium mining company where she is chair of the Nominating, Corporate Governance and Risk Committee;
Canadian Institute for Advanced Research;
Dalhousie University where she chairs the Dalhousie Advisory Council and was appointed Chancellor in May 2015;
Edmonton Oilers Community Foundation;
Institute for Research for Public Policy, where she is chair;
Pearson College – United World College, where she is chair; and
TELUS Edmonton Community Board, where she is chair.'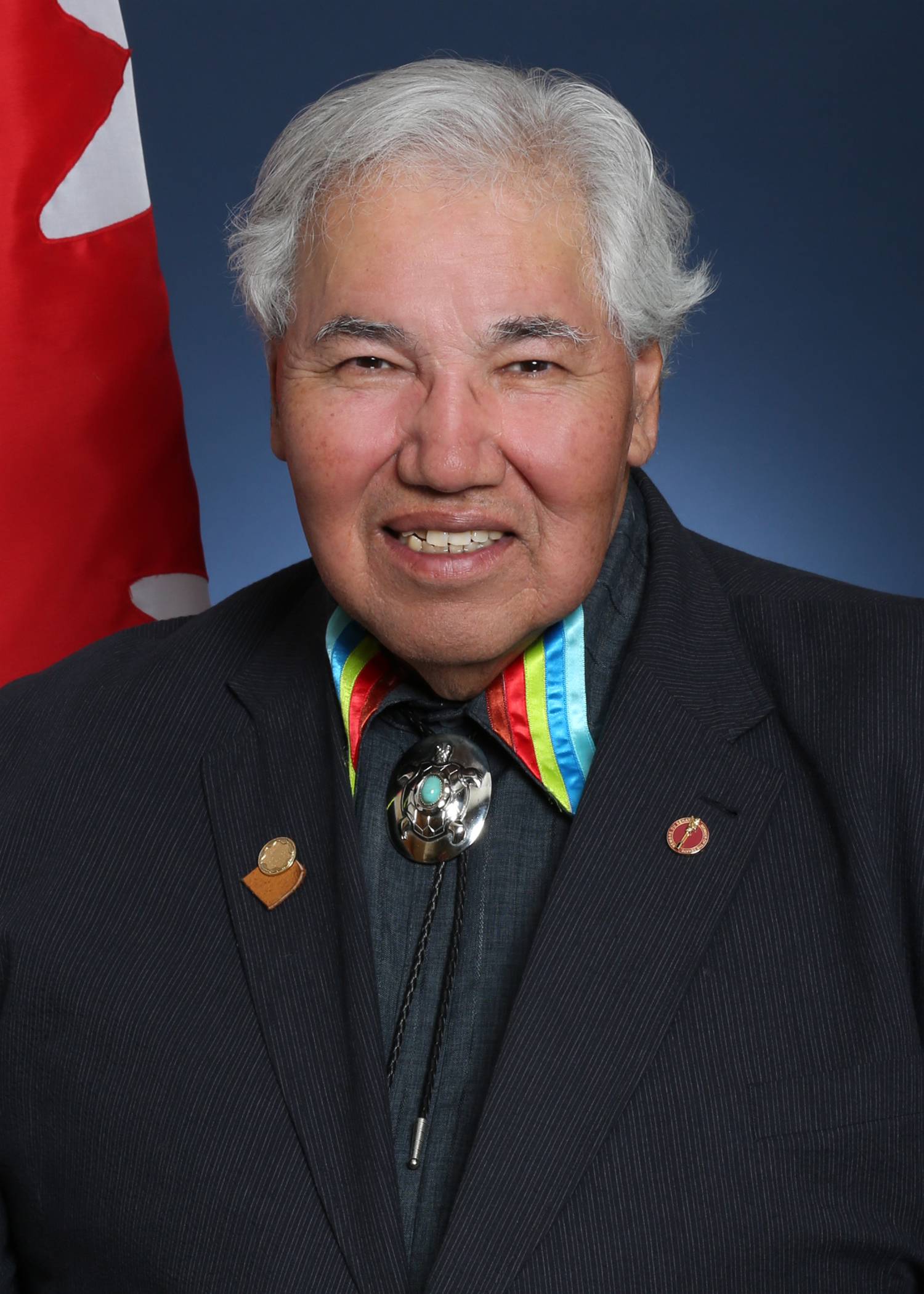 Senator Sinclair served the justice system in Manitoba for over 25 years. He was the first Aboriginal Judge appointed in Manitoba and Canada's second.
He served as Co-Chair of the Aboriginal Justice Inquiry in Manitoba and as Chief Commissioner of the Truth and Reconciliation Commission (TRC). As head of the TRC, he participated in hundreds of hearings across Canada, culminating in the issuance of the TRC's report in 2015. He also oversaw an active multi-million dollar fundraising program to support various TRC events and activities, and to allow survivors to travel to attend TRC events.
Hyman Solomon Award for Excellence in Public Policy Journalism
Robert Russo has been the Ottawa bureau chief for CBC News with a mandate to drive original and enterprise journalism for the past six years. After a reporting career in Toronto, Quebec, Montreal, Ottawa and Washington, Russo ran several news bureaus over a three-decade long career at The Canadian Press. At each stop as a news leader he was lucky enough to be surrounded by spirited and determined journalists whose work has been recognized with some of the industry's most prestigious awards. He appears on CBC radio and television and he cheers for and rages at the Montreal Canadiens.
Emerging Leader Award - Presented by TD Bank Group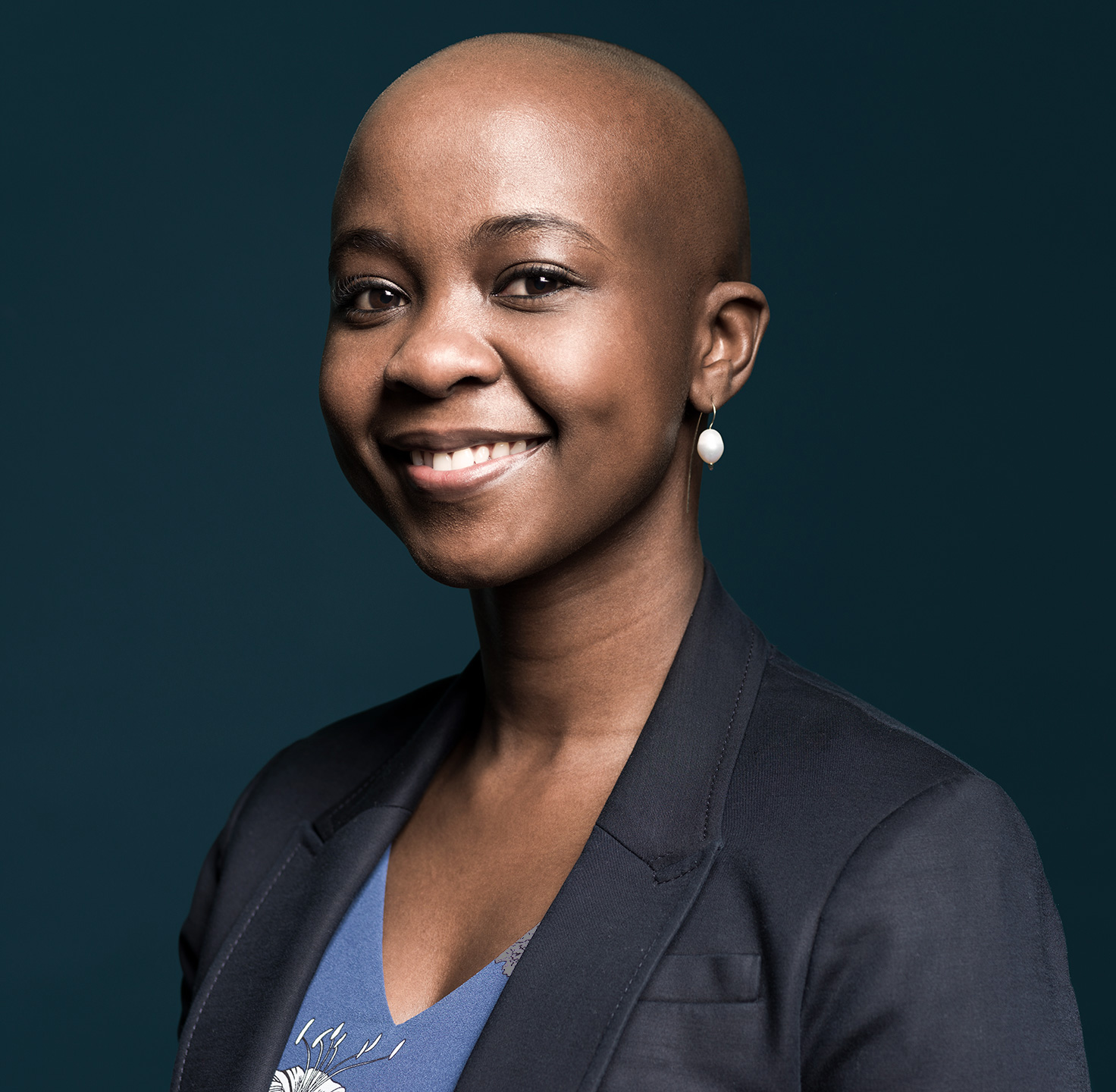 Shingai Manjengwa is the Chief Executive Officer of Fireside Analytics Inc., an ed-tech start-up that develops customized online and in-person professional development programs that teach digital and AI literacy, data science, data privacy, data visualization and computer programming. Clients include corporates, governments, non-profits, higher education institutions and high schools. Data science courses by Fireside Analytics have over 400,000 registered learners on platforms like IBM's CognitiveClass.ai and Coursera.
A data scientist by profession, Shingai is the Technical Education Specialist at the Vector Institute for AI in Toronto, Canada and she is also the founder of Fireside Analytics Academy, a registered private high school (BSID: 886528) that teaches high school students data science and offers the data science course curriculum to other high schools. Shingai's children's book, 'The Computer and the Cancelled Music Lessons' teaches data science to kids from ages 5 to 12.
Agenda
Agenda - 33rd Annual Testimonial Awards
October 15
4:30 p.m. - 5:00 p.m.
---
October 22
4:30 p.m. - 5:00 p.m.
---
Sponsors
Thank you to our Supporting Partners
Questions? Please email
Nina Newman
about the Testimonial Dinner & Awards.