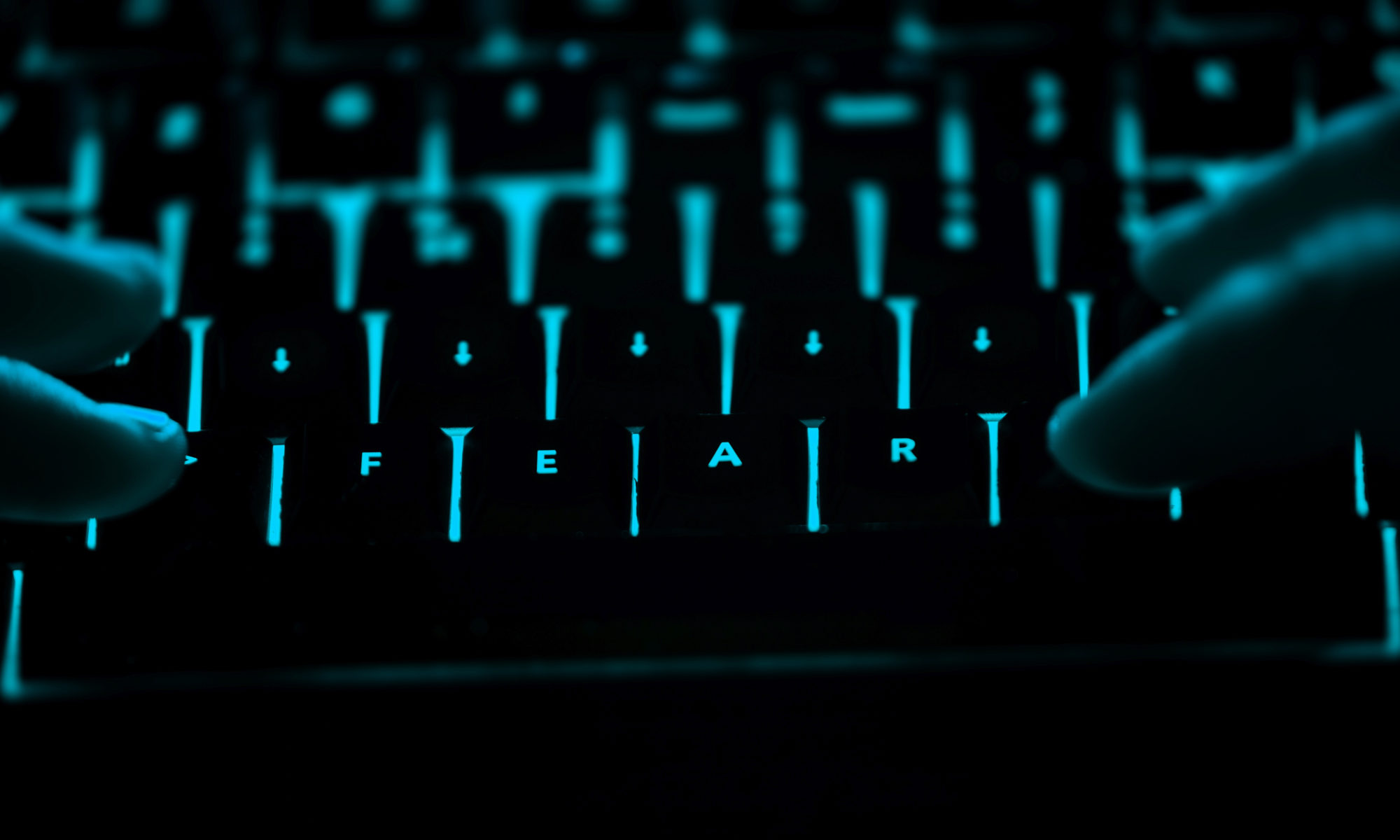 Event
Solutions to Cyber Harassment Aimed at Women in Political Life
Half-Day Workshop
Speakers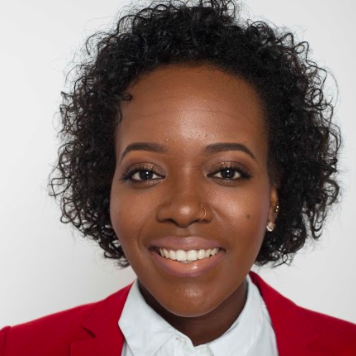 Founder and Executive Director
Glitch
Seyi Akiwowo (Shay-ee Aki-wo-wo) was elected as the youngest black female Councillor in East London at age 23. She is a graduate from the London School of Economics, a Fellow of the Royal Society of the Arts and recently became a Fellow of the Institute for Canadian Citizenship. In August 2018, Seyi was name Stylist Magazine's Woman of the Week and her many achievements have been captured in books such as Slay in Your Lane and Misogynation. Seyi is Amnesty International's 2018 Human Rights Defender and is part of the #ToxicTwitter campaign to end online abuse against women.
Seyi is the Founder and Executive Director of Glitch, a growing not-for-profit advocacy, campaigning and training organisation that aims to end online abuse. Seyi has published several reports, spoken on various news outlets including BBC Radio London and Sky News. Seyi has spoken all over the world including Washington DC, Istanbul and Geneva. Seyi was invited back to Geneva to present at the 38th United Nations Human Rights Council on online-gender based violence.
Seyi has had nine successful years working in the charity, politics and policy sectors both in the UK and Brussels. She is also an expert facilitator in skills and inclusion and delivers workshops around the world including London, Kuwait and UAE. Seyi is also passionate about inclusion and leadership. She has written several critical pieces including for the Guardian and gives talks on widening the participation and representation of diverse groups in public life.
Head of Government, Public Policy and Philanthropy
Twitter Canada
Michele Austin is the Head of Government, Public Policy and Philanthropy at Twitter Canada. She works closely with government partners and civil society stakeholders to help create good public policy and meaningful content on Twitter.
Michele has been helping organizations work with governments for more than 20 years. In 2006 she became the first female Chief of Staff of the Industry Canada portfolio. Michele is also a well-known political commentator in Ottawa, having appeared on CTV's Power Play for 10 years.
Michele is a first generation Canadian. She holds a Bachelor of Arts degree from the University of Waterloo and a Masters in Public Administration from Dalhousie University. She lives with her husband and three unruly teenagers in Kanata, Ontario.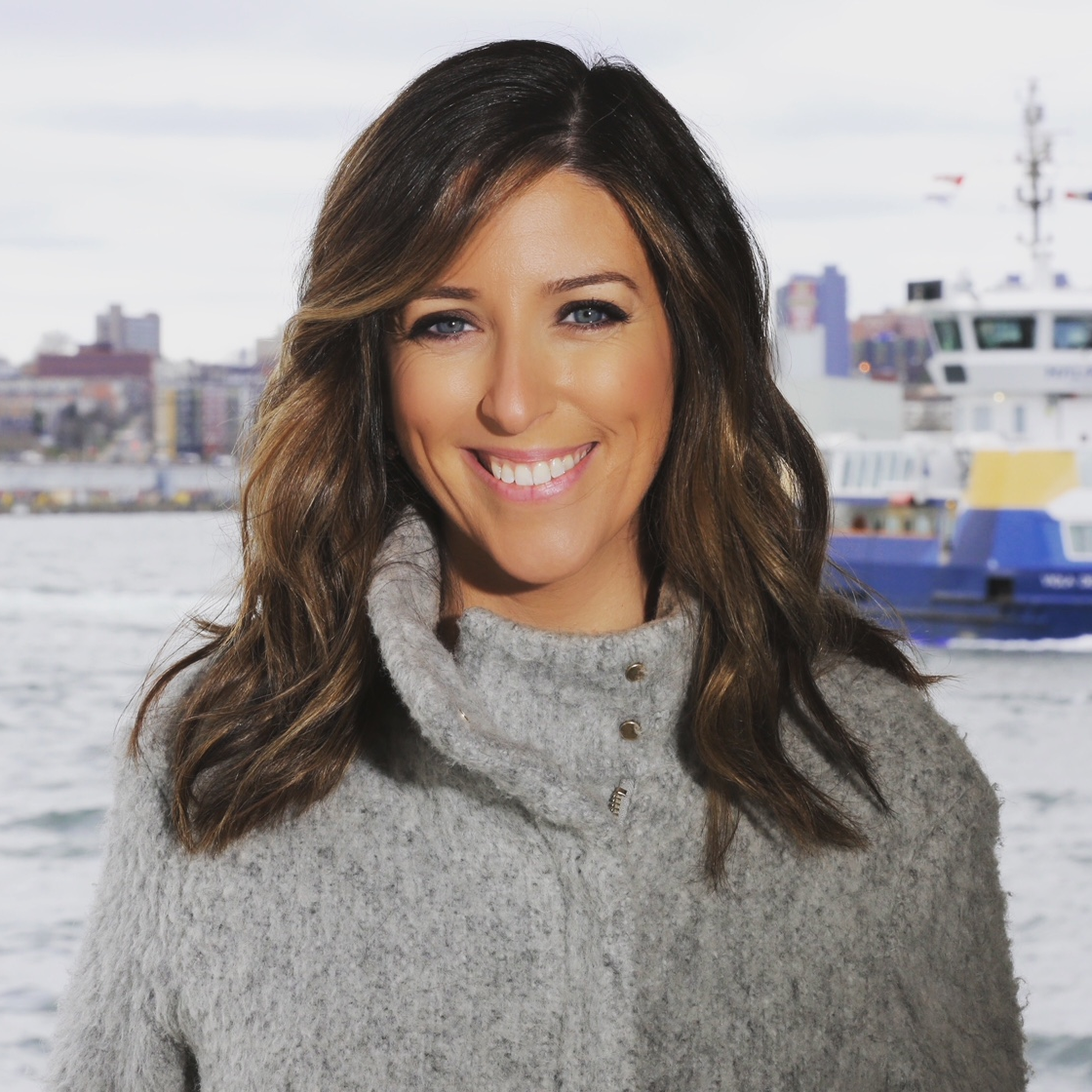 Broadcastjournalist, Host of Power & Politics, CBC
Prior to working at CBC, Vassy was Ottawa bureau chief and host of The West Block on Global News. While covering federal politics, she interviewed everyone from Prime Minister Justin Trudeau to NATO Secretary General Jens Stoltenberg. Vassy's covered and anchored multiple elections – both federal and provincial. She has also reported on stories and events all over the world, from places like Rio de Janeiro, Iraq, South Korea and Japan, and reported on breaking news across Canada, including the fire in Slave Lake, floods in Manitoba and the shooting on Parliament Hill.
Before working in Ottawa, Vassy covered provincial politics in Alberta and Saskatchewan. She is the recipient of an Edward R. Murrow award for her work on a series called Code Red, which exposed the shortcomings of Edmonton's emergency response system. Vassy was also part of a team that won an RTNDA Award for the documentary "16X9: Wives of ISIS", which took an in-depth look at how young girls living in Canada are lured to Syria and Iraq to join ISIS.
During her downtime, Vassy loves to bake, read, avoid exercise and spend time with family, friends and her PVR.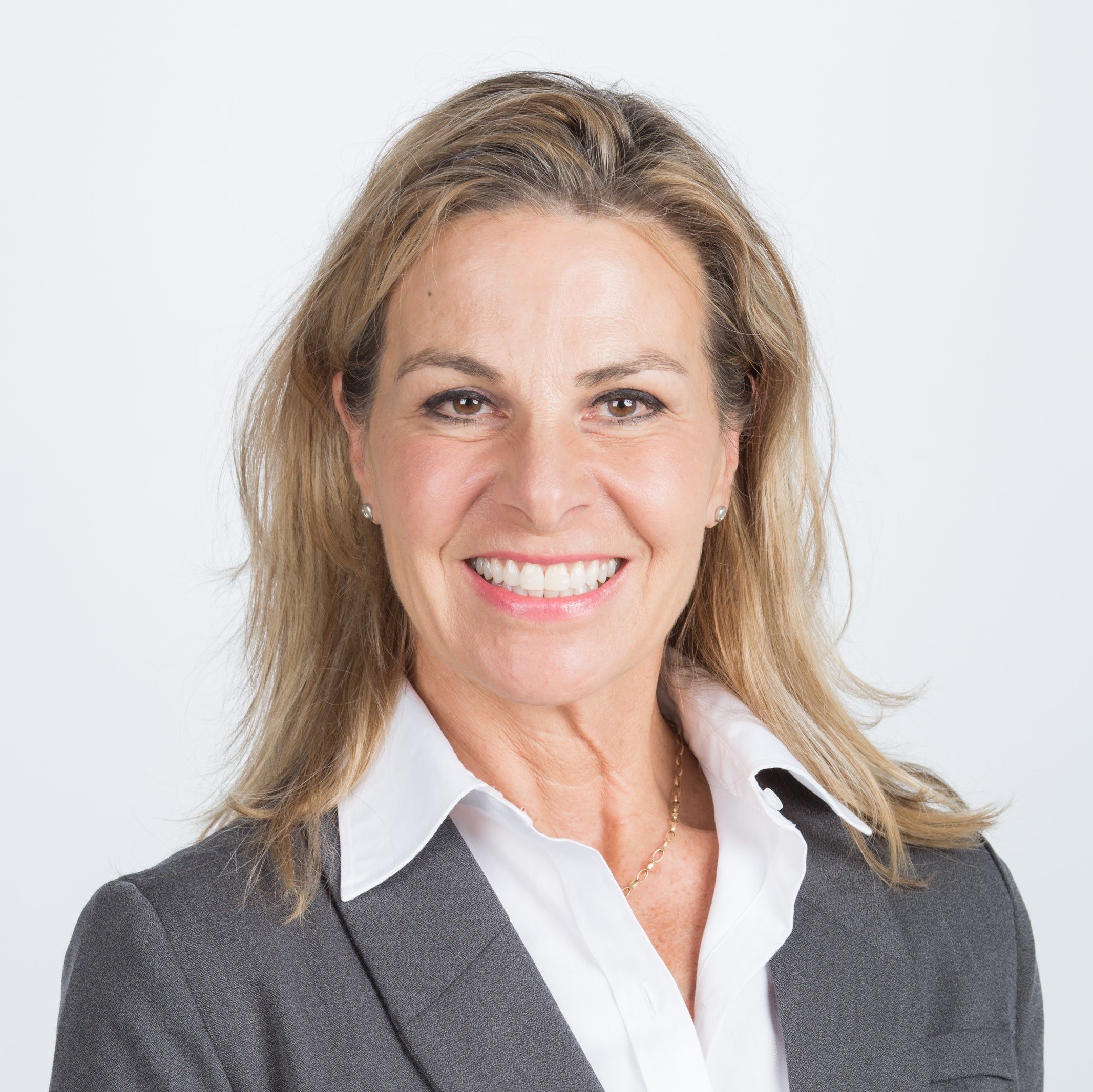 Presenter, Instructor and Cyber Awareness Specialist
Former Police Officer
Kathy is a former police officer specialist in cybercrime and information security. During her 25 years of experience with the Calgary Police Service, she has seen firsthand the devastating and long-term damage that cyberbullying, cyber harassment and cyberstalking produces. She remembers many victims in tears after being gravely impacted by personally explicit photographs being distributed over the Internet.
For the last five years as a professional speaker, author, consultant and university instructor, she has been sharing her investigative experience and passion for cyber security awareness. She entered into the political landscape in Alberta in 2015 and again in 2018 as a candidate and contestant. She currently works as an open source investigator with Toddington International. Kathy's knowledge of cybercrime prevention has led to a Governor General award as well as global speaking engagements with law enforcement, the corporate sector, security groups, government and academia. She is also working on an upcoming book to further educate and advance national cybercrime awareness of what she refers to as 'predatory cybercrime'.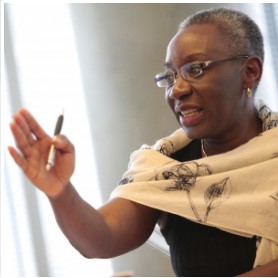 Director of Gender, Women and Democracy
National Democratic Institute
Sandra Pepera is a career diplomat and international development professional. Before joining NDI as its director for Gender, Women and Democracy in 2014, she spent thirteen years as a senior officer at the UK's Department for International Development (DFID), including leading programs in the Caribbean, Rwanda-Burundi and Sudan. Prior to joining DFID, Sandra spent time in British domestic politics; lecturing in political science and international relations at the University of Ghana; and as a political analyst in the Political Affairs Division at the Commonwealth Secretariat. She has a portfolio of skills and experience which include strategy development, political and risk analysis, diplomacy, general management and corporate governance.
Much of Sandra's career has been spent working in or on transitional economies, focusing on the building of resilient and inclusive institutions. She led work on women and politics at the University of Ghana and in outreach public policy during the period of intense and unstable political transition in the early 1990s. This included participating in a program that supported the ANC Women's League during South Africa's transition from apartheid to majority democratic rule in 1993.
Sandra is a member of the Cambridge Sustainability Leaders Network, the Royal Commonwealth Society, the Global Board Ready Women initiative, and the International Advisory Board of the Commonwealth Journal for International Affairs (the Round Table). She holds the Financial Times Diploma for Non-Executive Directors, and serves as a trustee for the pension fund of an intergovernmental organization.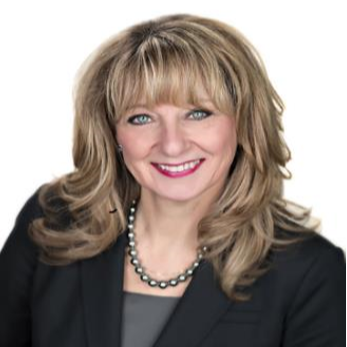 Senior Vice-president, Government Relations and Regulatory Affairs
TELUS
As Senior Vice-president, Government Relations and Regulatory Affairs at TELUS, Johanne leads a highly strategic team of more than 40 government relations, regulatory and policy experts. The team provides counsel and manages a wide range of complex telecommunications and broadcasting files. In addition to working with the industry's regulators, her team is responsible for working with many stakeholder groups, including elected officials, bureaucrats, industry associations and Indigenous communities across the country.
Johanne is an expert public policy strategist with more than 30 years of experience in strategic communications, public-policy development, regulatory affairs and stakeholder relations. She has worked in many regulated industries including telecommunications, energy, and mining. Before joining TELUS, Johanne was Vice-president, Government Relations, Aboriginal Affairs and Communications at the Mining Association of Canada. She served as the national voice for the mining industry, and lobbied on a variety of subjects from infrastructure, employment and skills, fiscal policy to environmental regulations. Previous to that, Johanne was the Chief of Staff at the Office of the Leader of the Official Opposition where she led the development and the execution of legislative and political strategies.
In 2001, she was named Senior Policy Advisor in the Office of the Prime Minister of Canada and led on a variety of policy issues, including telecommunications, infrastructure, and transportation. Prior to this, she worked in both the private and public sector as Chief of staff, policy advisor and legal counsel focusing mainly on administrative law issues. She holds a Bachelor of Law degree from the University of Ottawa.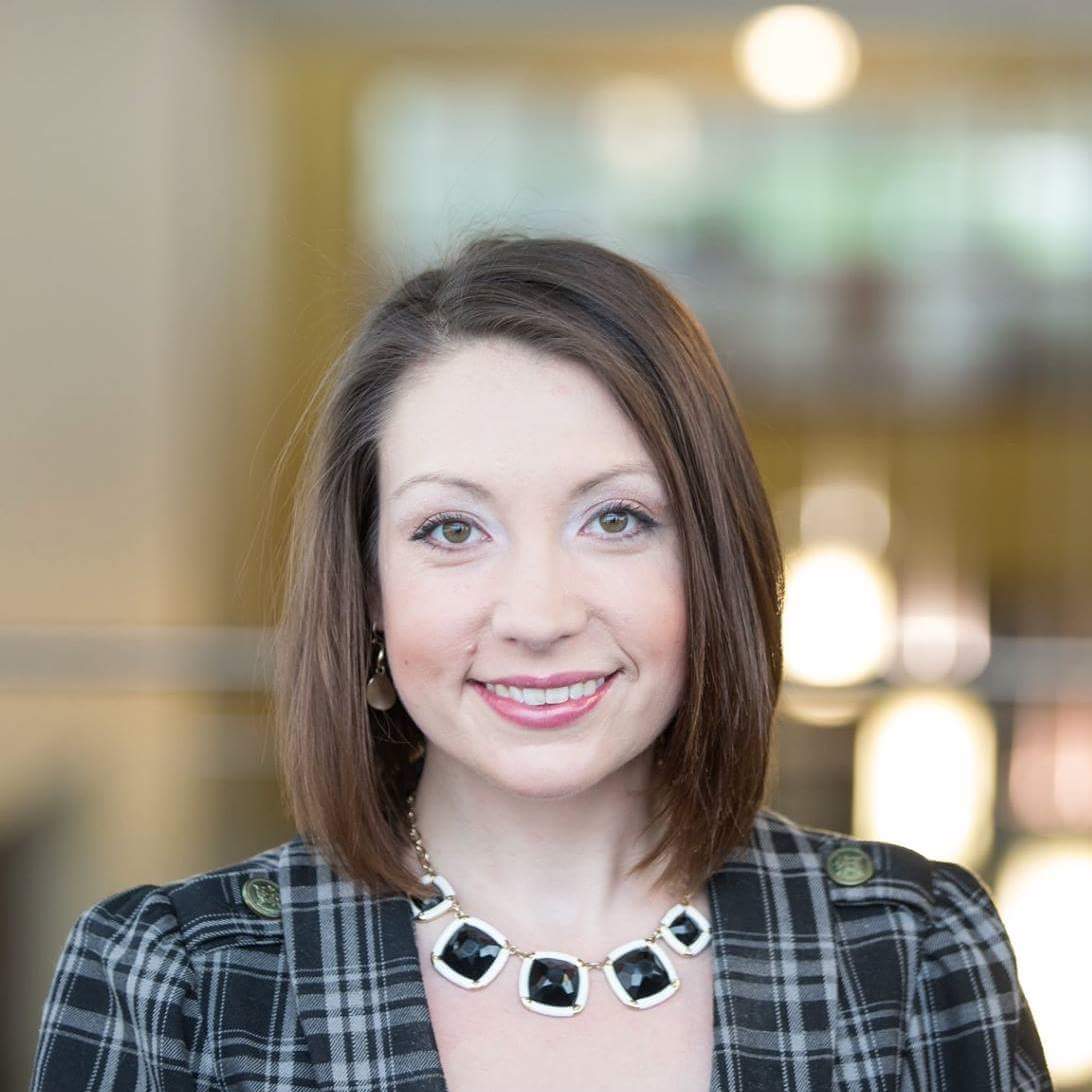 Manager, Federal Government Relations, TD Bank Group
In her role at TD, Danielle monitors federal developments that may impact any area of the bank and TD's clients, and aids their lines of business in navigating government process and having successful communication results with the federal government. She also serves as the President of the Canadian Club of Ottawa, helping to create memorable events and stories from Canadian leaders in business, politics, academia and the arts who help to shape Canada's future. For the last 3 years, Danielle has volunteered as the Public Relations & Social Media coordinator for Kiwanis Clubs of Eastern Canada. In 2015 she ran as the federal Liberal candidate in her home of Brantford Brant which was a tremendous and varied experience, and previous authored a national award winning political blog.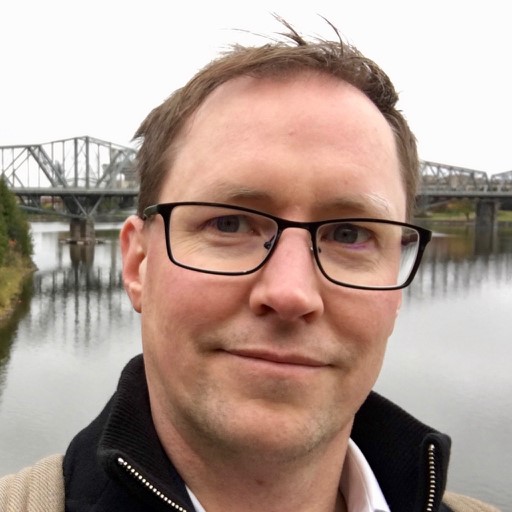 Postdoctoral Fellow in Political Science
University of British Columbia
Chris Tenove is a Postdoctoral Fellow in Political Science at the University of British Columbia. He teaches and conducts research on digital politics, international relations, political theory and public policy. In November 2018 the Public Policy Forum published a report he co-authored with Heidi Tworek and Fenwick McKelvey, called Poisoning Democracy: How Canada Can Address Harmful Speech Online.