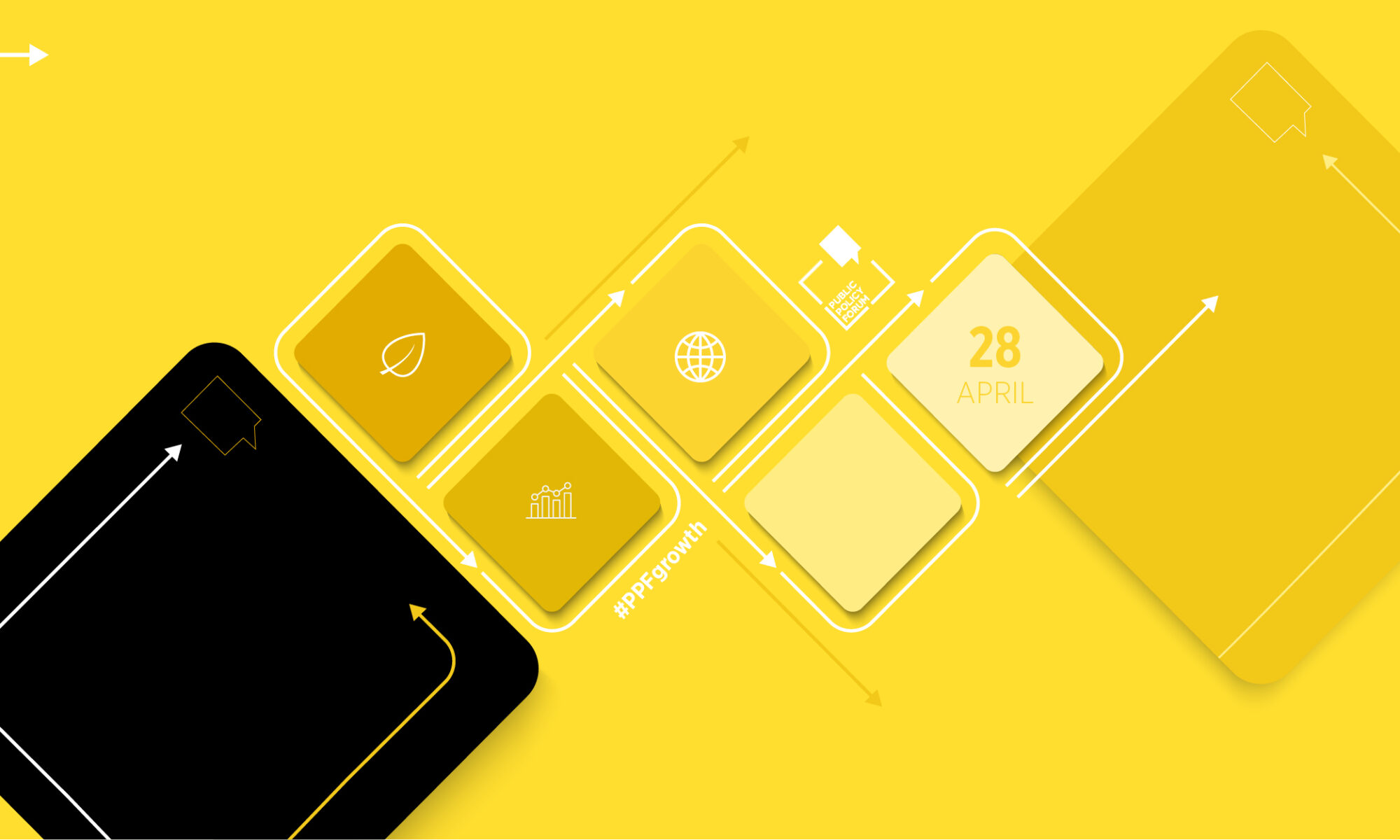 Event
Canada Growth Summit 2022
EMCEE
Hannah Yakobi is an award-winning communications executive, who has spent the last 20 years driving change at organizations in Canada and abroad. Her specialties include transformational leadership, diversity and inclusion, disruptive innovation, and strategic planning that is KPI-driven.
Hannah speaks 4 languages and has lived in 6 countries. Throughout her career, she has worked in the media, agency, not-for-profit and corporate sectors. Some highlights include Postmedia, Canadian Cancer Society, Plan International Canada, the Council of Ontario Universities and Estee Lauder. Most recently, Hannah was the head of marketing and communications at the Catholic Principals' Council of Ontario, a not-for-profit organization that represents and advocates on behalf of school principals in the province (over 2,100 members).  
Hannah's work has changed legislation, won awards, and supported leaders across Ontario during challenging times of work-to-rule and the pandemic. Over the years, Hannah has also led many campaigns that went viral on social media and directly oversaw large-scale multi-sector events in Canada and abroad.  
Hannah is a former photojournalist and founder of Canada's first digital fashion magazine: FAJO. She has served on several Boards, including the Canadian Association of Journalists and the Society for International Development. She is a proud graduate of Carleton University's school of journalism, and has professional certifications from Harvard, Oxford and Queen's universities.
Speakers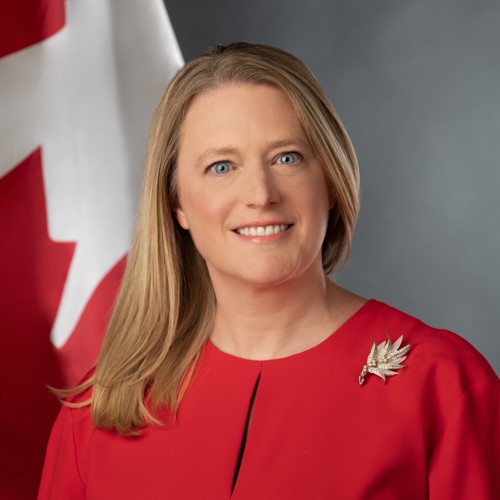 Dr. Ailish Campbell was appointed Ambassador of Canada to the European Union in October 2020. In this role she leads diplomatic representation to the EU and strategic engagement of Canada's second largest trade and investment partner.
Ailish joined Foreign Affairs and International Trade Canada in 2002 as a trade negotiator in the WTO Doha Round. During her time as a federal public servant, she has held successively senior executive roles in economic, finance and international policy including at the Privy Council Office and Industry Canada. Outside of the public service, Ailish was Vice President, International and Fiscal Policy, at the Business Council of Canada from 2013 to 2015. In 2015, she returned to public service and became General Director, Economic Development and Corporate Finance, at Finance Canada where she led work on innovation, clean technology, and defence. From 2017 – 2020 she served as Chief Trade Commissioner of Canada and Assistant Deputy Minister, leading Global Affairs Canada's team of Trade Commissioners across six Canadian offices and over 150 locations worldwide. Under her leadership, the Trade Commissioner Service expanded services to high growth companies and established a range of new digital services to small business to promote the use of Canada's global network of free trade agreements.
Ailish holds a Doctorate in International Relations from the University of Oxford. Her doctorate thesis was published by Palgrave Macmillan (UK) as "European Welfare States and Supranational Governance of Social Policy". In August 2020 she earned her ICD.D designation from the Rotman School of Management, University of Toronto. She is designated a Young Global Leader by the World Economic Forum.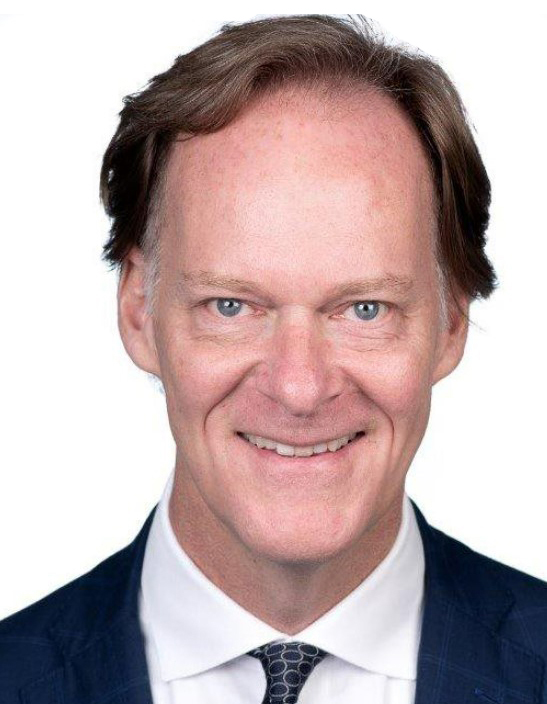 Ian McKay, a native of Penticton British Columbia, studied political science and Asian studies at the University of British Columbia, and holds a Master's of Business Administration Degree from Queen's University, as well as an ICD.D designation from the Rotman School of Management at the University of Toronto.
Mr. McKay began his career in international financial markets with Euro Brokers Investment Inc in New York in 1987, later becoming Managing Director of Euro Brokers Tokyo in 1994, and joint Managing Director of Euro Brokers London in 1998. Subsequently, Mr. McKay was Director of Canadian Energy Markets for InterCapital Brokers NY between 2006 and 2009.
From 2001 to 2005, Mr. McKay served as a senior policy advisor to three federal cabinet ministers in the Government of Canada and from 2010 to 2013 as the National Director for the Liberal Party of Canada. Following his time in Ottawa, McKay served as the Chief Executive Officer of the Vancouver Economic Commission, the City of Vancouver's economic development agency from 2013 until 2018.
In January 2018, Mr. McKay was named as the Prime Minister's special envoy to Japan, to assist with Canada's final negotiations of the Comprehensive and Progressive Agreement for Trans-Pacific Partnership. In March 2018, he was appointed as the founding Chief Executive Officer of Invest in Canada, responsible for promoting Canada as a premier global investment destination.
Mr. McKay was appointed as Ambassador of Canada to Japan on April 15, 2021.
Hon. François-Philippe Champagne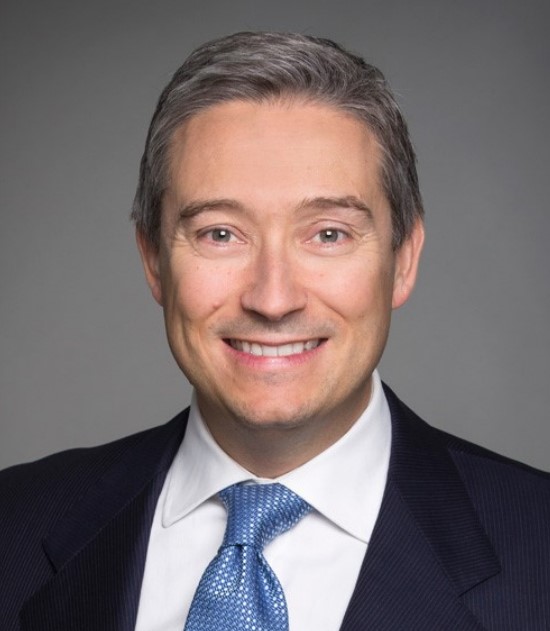 The Honourable François-Philippe Champagne was first elected in 2015 as the Member of Parliament for Saint-Maurice-Champlain. He has previously served as Minister of Foreign Affairs, Minister of Infrastructure and Communities, and Minister of International Trade.
Minister Champagne is a businessman, lawyer, and international trade specialist with over 20 years' experience at large international companies in Europe, particularly in the fields of energy, engineering, and innovation.
Before entering politics, Minister Champagne was Vice-President and Senior Counsel of ABB Group, a leader in cutting-edge technology that operates in more than 100 countries. He also served as Strategic Development Director, acting General Counsel, and Chief Ethics Officer and Member of the Group Management Committee of Amec Foster Wheeler, a world leader in the energy sector.
In 2009, Minister Champagne was named Young Global Leader by the World Economic Forum. He has served on several boards over the years, and was notably President of the Canadian-Swiss Chamber of Commerce and the Banff Forum.
After his election in 2015, Minister Champagne served as a parliamentary secretary to the Minister of Finance until 2017, when he was appointed Minister of International Trade. During his time as Minister of International Trade, the Canada-European Union Comprehensive Economic and Trade Agreement entered into force, and Canada signed the Comprehensive and Progressive Agreement for Trans-Pacific Partnership.
In 2018, he was named Minister of Infrastructure and Communities, and oversaw the federal government's ambitious $187 billion infrastructure investment plan. He was appointed Minister of Foreign Affairs in 2019, and oversaw the creation of Canada's Declaration Against Arbitrary Detention in State-to-State Relations, which more than 60 countries have endorsed.
Minister Champagne holds a Bachelor of Laws from the University of Montréal and a Master of Laws in American law from Case Western Reserve University. Minister Champagne also studied public and private international law at The Hague Academy of International Law, in the Netherlands.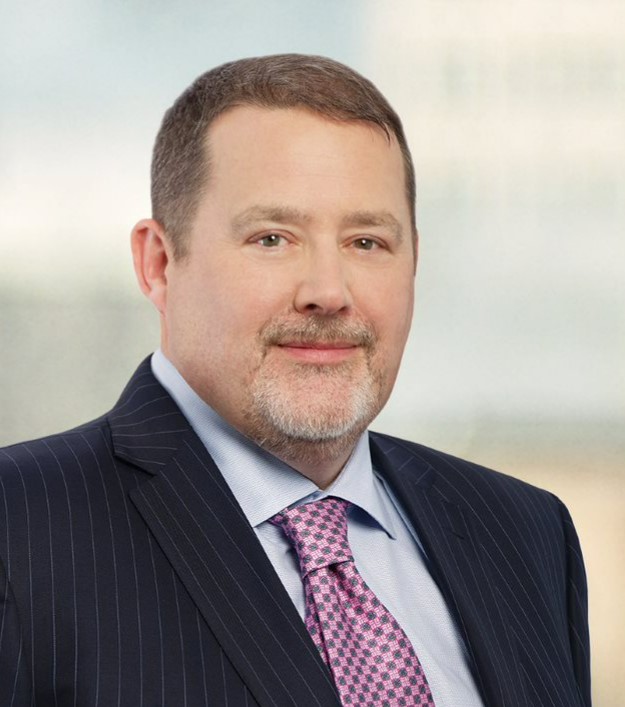 As President & Chief Executive Officer of Cenovus Energy, Alex is responsible for establishing the strategic direction for the company and delivering strong financial, operational and sustainability performance. Alex took on the leadership role in November 2017. He is also a Director of the company. Prior to joining Cenovus, Alex spent 27 years with TC Energy and its affiliates in a broad range of leadership roles including Chief Operating Officer, where he was responsible for the company's commercial activity and overseeing major energy infrastructure projects and operations. He also has experience in corporate strategy, business development, mergers, acquisitions and divestitures, as well as stakeholder relations. Alex currently serves on the boards of Canadian Utilities Limited and the Business Council of Canada, and the Board of Governors at the Canadian Association of Petroleum Producers (CAPP) as Past Chair. He is Board Chair at Mount Royal University and a member of the Business Council of Alberta. He was previously Board Chair for the Canadian Energy Pipeline Association and a board member at Trican Well Service Ltd. Alex is active in the community, having served on the boards of several local charities, including many years as a dedicated volunteer for the United Way. Alex earned a Bachelor of Arts and a Bachelor of Law degree from the University of Alberta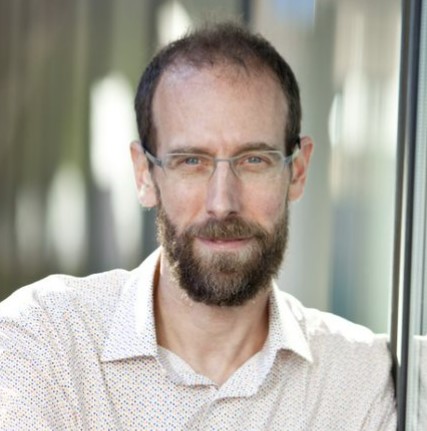 David Keith has worked near the interface between climate science, energy technology, and public policy since 1991. Best known for his work on the science, technology, and public policy of solar geoengineering, David led the development of Harvard's Solar Geoengineering Research Program. He took first prize in Canada's national physics prize exam, won MIT's prize for excellence in experimental physics, and was one of TIME Magazine's Heroes of the Environment. David is a Professor at Harvard's School of Engineering and at the Kennedy School. He is founder of Carbon Engineering, a Canadian company developing technology to capture CO2 from ambient air.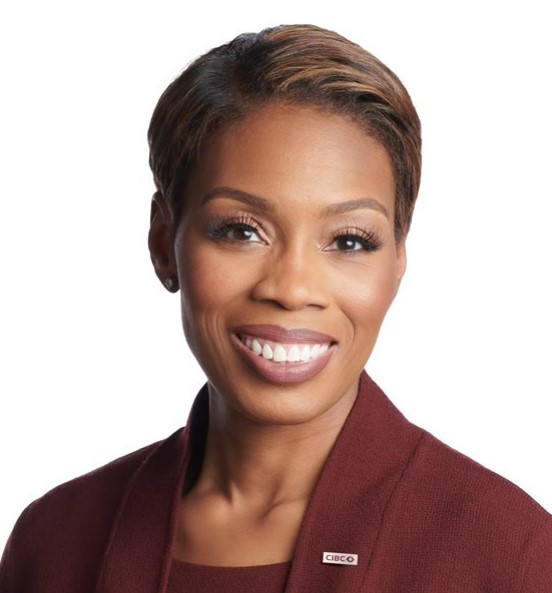 Kikelomo Lawal is the global leader for CIBC's Legal, Government Relations, Corporate Secretary, Ombudsman and Privacy Office functions, and related policies and programs. She is also responsible for leading the development of the environmental, social and governance strategy across the bank.
Kikelomo has more than 25 years of progressive leadership experience, including legal expertise as both a trial lawyer and a transactional lawyer. Prior to joining CIBC, Kikelomo was Chief Legal Officer, Ombudsman and Corporate Secretary at Interac Corporation, and, prior to that, she practiced law at firms on Bay Street in Toronto and Wall Street in New York City.
A mentor to many, Kikelomo contributes her time as a Board member and advisor to various organizations. In 2020, she was recognized as one of WXN's "Top 100 Most Powerful Women in Canada". In 2019, she was named one of the 25 Most Influential Women in Payments, and in 2018 she was shortlisted for the National Post General Counsel of the Year Award.
Kikelomo is a graduate of Harvard Law School and holds a Bachelor of Arts in Politics from New York University. She is a member of the New York State Bar and Law Society of Upper Canada. She resides in the Greater Toronto Area with her husband and three children.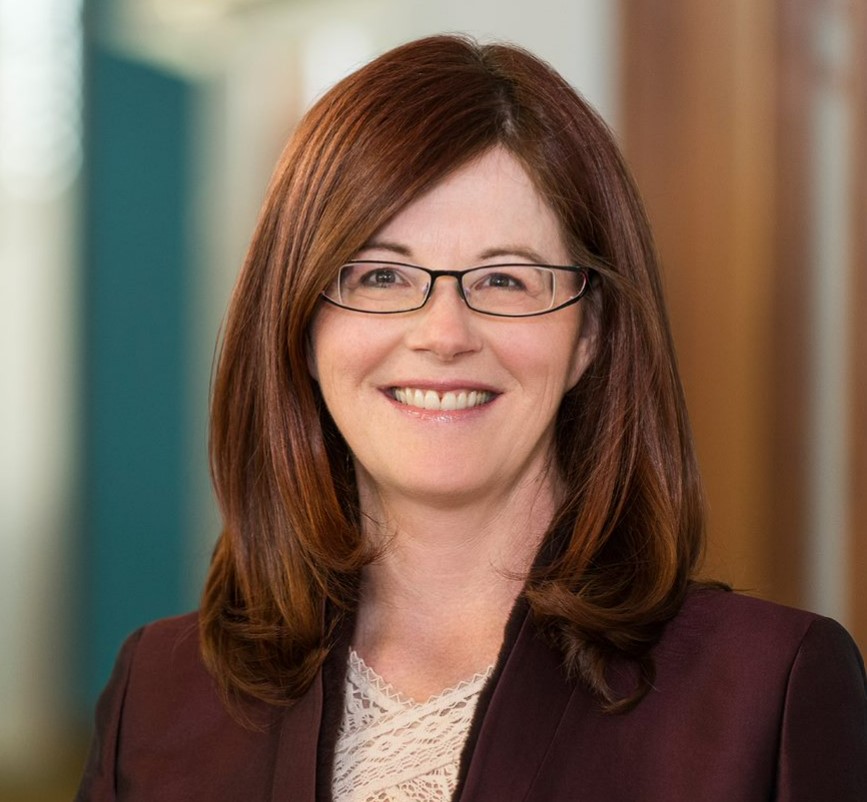 Leah Lawrence, a long-time advocate for entrepreneurship, engineering and the environment, is the president and CEO of Sustainable Development Technology Canada, Canada's largest funder of cleantech startups. Since taking over the helm in 2015, she has transformed the organization, making it a champion for young companies, educating them on the importance of intellectual property, data and scale-up strategies, and helping them to navigate a globally competitive sector.
Over the years, Leah has served on many corporate and non-profit boards, including serving as president of the Ottawa chapter of the International Women's Forum, the chair of the Calgary Chamber of Commerce, and the president of the Association of Professional Engineers and Geoscientists of Alberta (APEGA). In 2018, she was honoured to receive the Centennial Leadership Award, APEGA's highest distinction for a member who has achieved exemplary achievements in their career. In 2019, Leah was listed in WXN's Top 100 list as one of the nation's most powerful women in business, recognizing her drive and passion for innovation.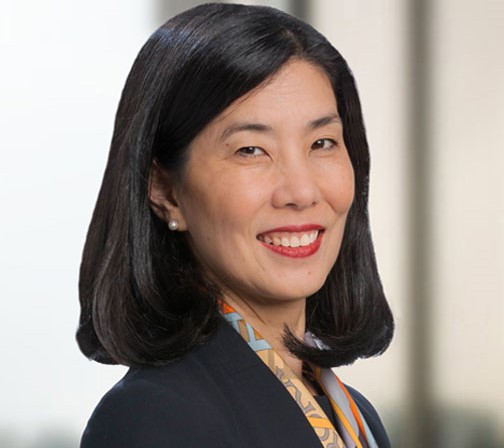 Deborah leads CPP Investments' global Real Assets investment department, which encompasses Infrastructure, Real Estate, Sustainable Energies, Portfolio Value Creation and Sustainable Investing. Real Assets is active in major developed and emerging countries.
Deborah is also CPP Investments' Chief Sustainability Officer, responsible for our strategy on environmental, social and governance (ESG) matters, particularly climate change. Working across the organization, she leads a global, cross-enterprise approach to sustainability as we pursue our mandate on behalf of 20 million Canadians.
Deborah was previously Senior Managing Director & Global Head of Active Equities. She joined CPP Investments in 2009 in Toronto and has held senior leadership roles, including Head of Private Equity Asia, which she led after establishing the Relationship Investments Asia portfolio from Hong Kong.
Prior to joining CPP Investments, she spent nine years at Goldman Sachs in New York and Toronto. Previously, Deborah was a securities lawyer at Blake, Cassels & Graydon in Toronto. Deborah holds an LLB and BA from Queen's University, Canada and an MBA from The Wharton School, at the University of Pennsylvania.
Deborah is on the Board of Directors of IHS Markit, an S&P 500 company, Branksome Hall and Alpine Canada Alpin. She previously was a member of the Board of Directors of Nord Anglia Education, a private equity owned company, HKBN Ltd., a publicly listed Hong Kong company, and the Bridgepoint Health Foundation.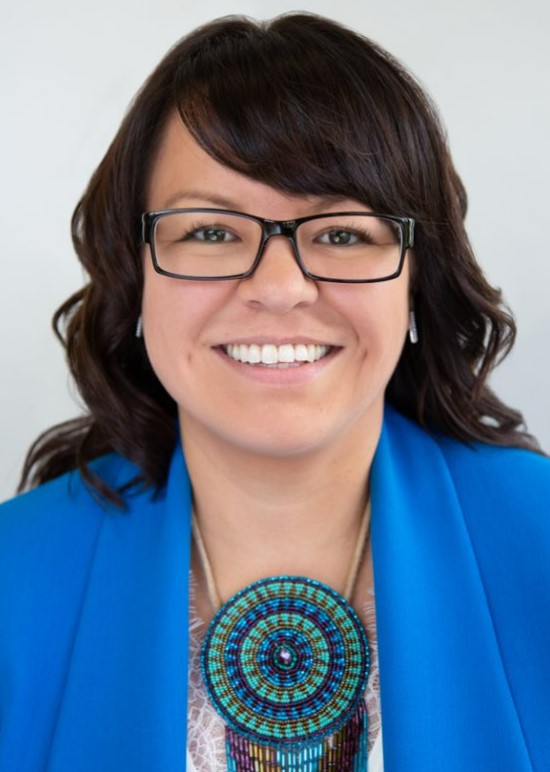 Sharleen Gale has been an elected Councillor of the Fort Nelson First Nation since 2009. She is an active member of the Fort Nelson First Nation and envisions a future where all members are working together to become a strong, proud, healthy, and self-reliant Nation. She is the grand-daughter of Fred Burke and Madeline Needlay. Her roots run deep in the lives of her people and she enjoys being on the land with her family exploring the territory and teaching her son the traditional ways on the lands and how to hunt, fish, and gather medicines and berries. As a leader and Chief of the Nation, she understands the importance of a upholding the spirit and intent of the treaty by asserting her peoples' rights to their land and taking responsibility for ensuring that our future generations are able to live their lives in their territory in a way that honours our ancestors. Sharleen started her career at Westcoast Energy Inc. in 2000. Her various roles working in Administration, Finance, Maintenance, Planning and in Leadership have given her extensive experience in the oil and gas sector, the corporate world and the vision to ensure our people are managing our lands and our resources in our territory to the benefit of our members. Sharleen is the chair of the First Nations Major Projects Coalition (FNMPC) and believes that First Nations need to have the opportunity to have equity in major project infrastructure and access to meaningful financing for these projects happening in their territories. One that focuses on a balance approach of economic prosperity and environmental stewardship. Several First Nations have formed the First Nations Major Projects Coalition for the purposes of examining how ownership of major resource projects on their lands could be facilitated and how environmental practices can be improved to meet their needs.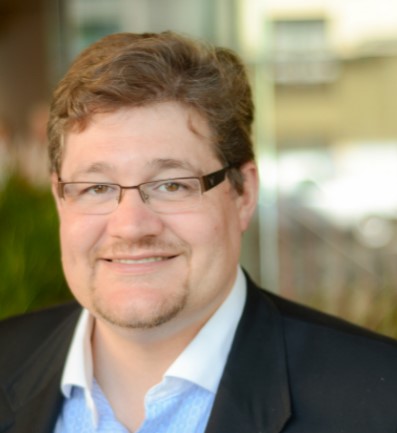 Geordie, of British ancestry, and Gwich'in from the Northwest and Yukon, leads a national team in the implementation of strategic development set by the Board of Directors. He brings deep experience in finance and financial law, with experience as a securities regulatory lawyer, financial tribunal Chair and CEO, management consultant and investment banker.
Having practiced Aboriginal and corporate law at a national firm, Geordie also has experience driving economic development initiatives, has initiated Indigenous networking and led Reconciliation and UNDRIP policy development initiatives at the Canadian Bar Association.
Geordie holds an MBA and an MA from Stanford University, an LLB from UBC, is a CFA and CAIA Charterholder, an Action Canada Fellow, a member of CFA Canada's Canadian Advisory Committee for investment policy, and the Independent Review Committee on Standard Setting in Canada.
Terry Paul is the Chief of Membertou, a position he has held for the past 38 years. During that time, Paul has guided his community and administration into one of the most efficient and economically flourishing Indigenous communities in the country.
Chief Paul started his career with the Boston Indian Council where he received his background training in finance and management. Returning home to Membertou, Chief Paul joined the Membertou Band Council in the role of Economic Development Officer and progressed to the position of Band Manager before he was elected as Chief in 1984.
Chief Paul has achieved many notable accomplishments in his current role, as Chief and CEO of Membertou, including being named to one of Canada's highest honours. In 2017, Chief Paul was appointed to the Order of Canada. He is also an inductee of the Nova Scotia Business Hall of Fame, and recipient of the Frank McKenna Leadership Award. Chief Paul holds an honourary doctorate from Cape Breton University and Mount Allison University, and in 2019 led his organization to being named as a Canada's Best Managed Company. In January 2020, Chief Paul received the Canadian Council for Aboriginal Business Lifetime Achievement Award.
Chief Paul is credited with tripling the land base for the Membertou Reserve and increasing the employment rate within Membertou to 80% in the community. In November 2020, Chief Paul led the single largest investment made by an Indigenous group in Canada, with the acquisition of Clearwater Seafoods.
The Membertou motto of "Welcoming the World" is undoubtedly the most accurate representation of the open and progressive Indigenous community that Membertou has become under the leadership of Chief Terry Paul.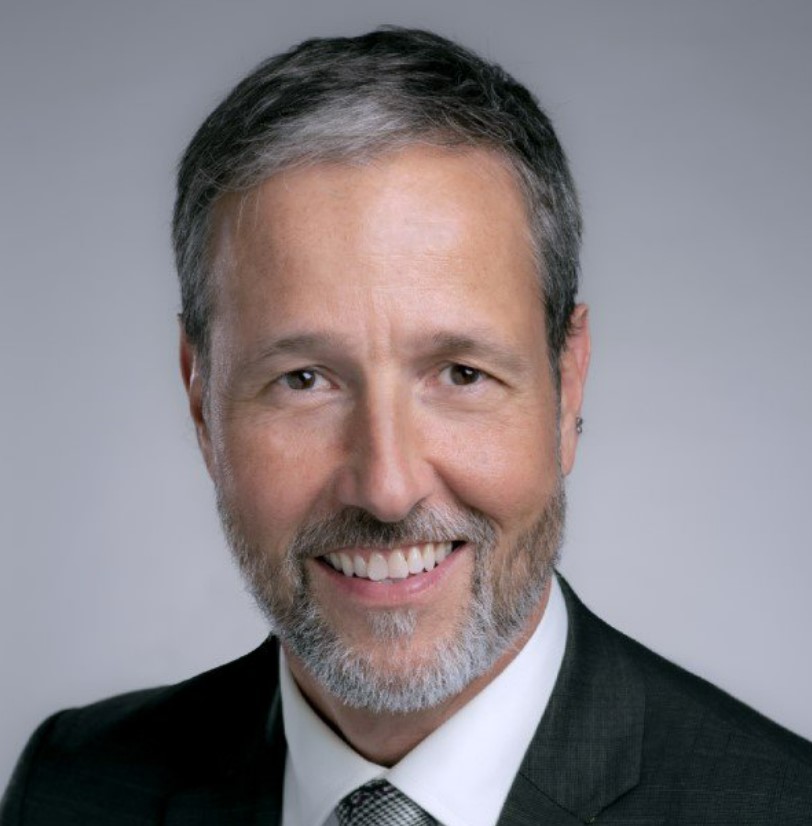 Gord leads a team of senior professionals who conduct research, produce technical guidance and develop thought leadership in a broad range of areas shaping the future of the CPA profession. Areas of focus include strategic financial management, financial reporting, reporting and disclosure beyond generally accepted accounting principles (GAAP), auditing and other assurance, board governance and organizational oversight, risk, sustainability, performance management, information management and technology, and contemporary professional issues.
Since joining CPA Canada in 2004, Gord has led a number of projects in Knowledge Development and Education Services, including the national guidance and support strategy for the implementation of international standards in financial reporting and audit. He also held the position of national practice area leader for Finance and Management.
Prior to joining CPA Canada, Gord held a variety of senior leadership roles in finance and operations. This included positions in a publicly listed manufacturing company and with a number of privately held Canadian corporations. In addition, Gord ran his own consulting practice in business advisory services and was a senior learning consultant in Modern Controllership with the Ontario Ministry of Finance. His career began in audit and accounting services with Clarkson Gordon and Ernst & Young.
Gord has been a member of Natural Resources Canada's National Climate Change Adaptation Platform Plenary since 2013. He is also a member of the federal government's Climate Change Impacts and Adaptation Assessment Advisory Committee and sits on the board of directors for the University of Waterloo's Centre for Information Security and Audit and the board of St. Mary's University Centre of Excellence in Accounting and Reporting for Cooperatives. In addition, he has also provided volunteer guidance and advisory support to a variety of local and national charitable organizations in financial management, risk management, fundraising and board governance.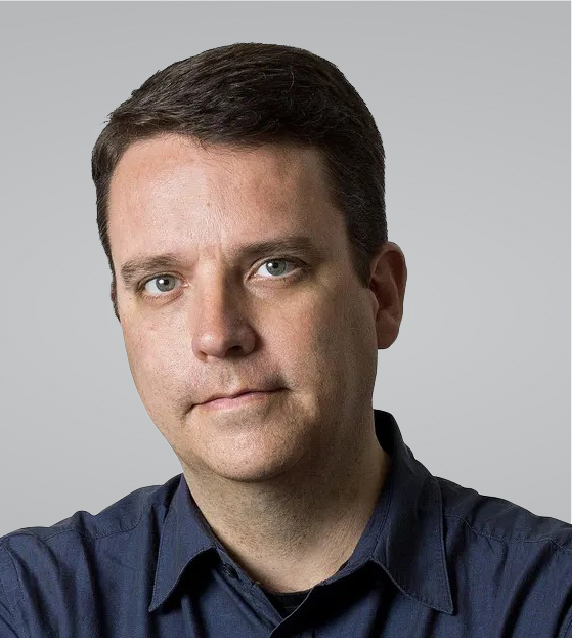 Mark MacKinnon is currently based in London, where he is The Globe and Mail's Senior International Correspondent. In that posting he has reported on the refugee crisis, the rise of Islamic State, the war in eastern Ukraine and the Brexit referendum. He was internationally recognized for his 2016 story "The Graffiti Kids," which followed the lives of the teenagers who inadvertently started the Syrian war.
Mark spent five years as the newspaper's Beijing correspondent. There, he won accolades for his investigations into the garment industry in Asia and for his reporting from the 2011 tsunami and nuclear disaster in Japan.
Mark has also been posted to the Middle East and Moscow for The Globe and Mail. He has covered the arrival of Canada's troops in Afghanistan, the 2003 U.S. invasion of Iraq, Russia's war in Chechnya, the Orange Revolution in Ukraine and the 2006 Israel-Hezbollah conflict.
A seven-time National Newspaper Award winner, Mark is also the author of The New Cold War: Revolutions, Rigged Elections and Pipeline Politics, which was published in 2007 by Random House, and The China Diaries, an e-book of his train travels through the Middle Kingdom along with photographer John Lehmann.
He has interviewed many world leaders, including Shimon Peres, Aung San Suu Kyi and Jordan's King Abdullah II.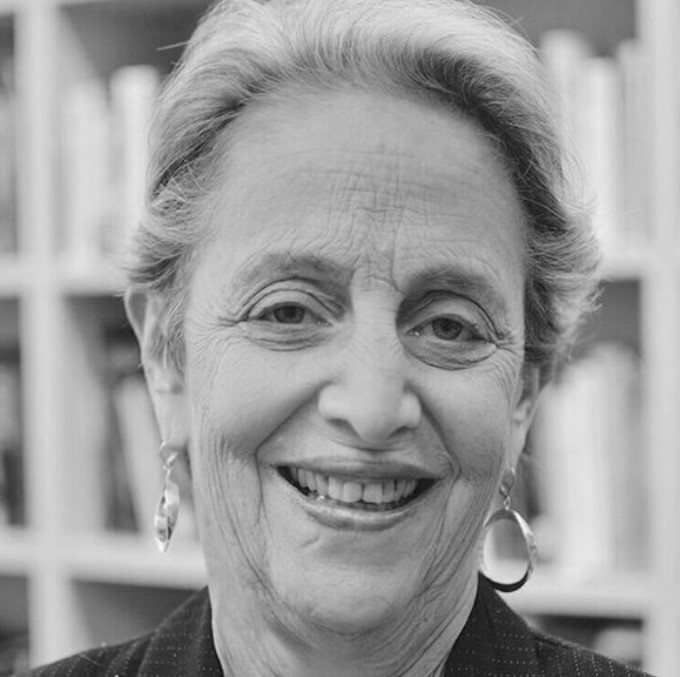 Janice Gross Stein is the Belzberg Professor of Conflict Management in the Department of Political Science and was the Founding Director of the Munk School of Global Affairs & Public Policy at the University of Toronto (serving from 1998 to the end of 2014). She is a Fellow of the Royal Society of Canada and a member of the Order of Canada and the Order of Ontario.
Deborah Flint joined the Greater Toronto Airports Authority as President and Chief Executive Officer in February 2020, following more than 4 years as CEO of Los Angeles World Airports and 24 years serving in executive roles in the aviation industry.
At Los Angeles World Airports, Deborah initiated the $14-billion modernization of its terminals, runway improvements, and a comprehensive ground transportation and transit program that brings the first rail line to LAX.
At GTAA, Deborah began her leadership at the onset of the global pandemic and has led Pearson to being globally recognized and awarded for its Healthy Airport program. She has developed a new Strategic Plan for the GTAA that is framed by the North Star Statement: "Pearson Strong: Creating the Airport of the Future by building our business in a Smart, Healthy, and Profitable Way".
As a recognized leader within the international and U.S. aviation community, Deborah serves as a member of the Airports Council International World board and the Airports Council International – North America board. She previously served on the U.S. DOT Drone Advisory Committee, and as Chair of the Oversight Committee of the Transportation Research Board's Airport Cooperative Research Program. Beyond the airport industry, she has served on the board of the Federal Reserve Bank and is a director of the Honeywell Corporation.
Tamara Vrooman is a transformational leader with a strong financial background who understands the intrinsic link between a strong and sustainable economy and a healthy community.
Tamara is currently CEO of the Vancouver Airport Authority (YVR), Canada's second busiest airport. Prior to this, Tamara was President & CEO of Vancity, Canada's largest community credit union with $28 billion in assets, and Deputy Minister of Finance for the Province of British Columbia and as Secretary to the Treasury Board and CEO of the Public Sector Employers' Council.
Her expertise has been sought by organizations, leaders and governments at all levels—regional, provincial, national and international—whether on the economy, social change, or environmental sustainability, and often at the intersection of all three. Most recently, Tamara was appointed Simon Fraser University's 12th Chancellor.
Tamara chairs the board of the Canada Infrastructure Bank and the Rick Hansen Foundation, in addition to other board roles. She is the recipient of the Order of British Columbia (2019), Peter Lougheed Award for Leadership in Public Policy (2016) and BC CEO of the Year Award – Major Private Company, Business in Vancouver (2015) among many other citations.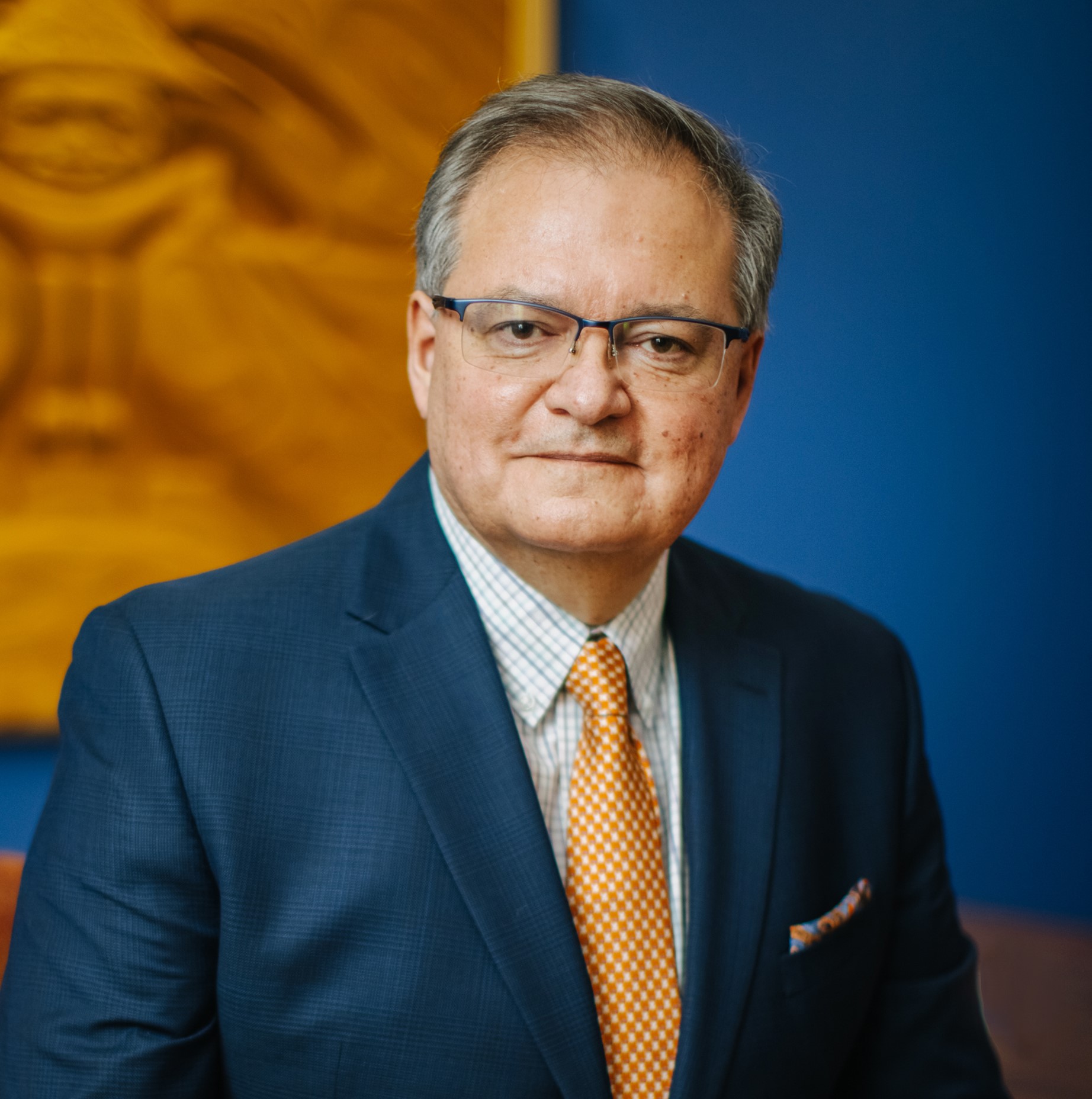 Mike DeGagné is the first President of Yukon University. He was most recently the sixth President and Vice-Chancellor of Nipissing University. His career includes work with the federal government in management of Aboriginal programs and as a negotiator of comprehensive claims. He also served as the founding Executive Director of the Aboriginal Healing Foundation, a national organization which addressed the legacy of Indian Residential Schools.
DeGagné has served on numerous Boards of Directors in the health and university sectors including as Chairman of Ottawa Queensway-Carleton Hospital and Chairman of the Child Welfare League of Canada.
With a PhD in Education focusing on Aboriginal post-secondary success from Michigan State University, Dr. DeGagné also holds Masters degrees in Administration and Law. He lectures nationally and internationally in the areas of Indigenous governance and reconciliation. He is a recipient of the Order of Canada and the Order of Ontario as well as the Queen's Diamond Jubilee Medal.​​
Brent Chamberlain is an Associate Vice-President with CIBC's talent and workforce transformation team leading the bank's global inclusion, campus recruitment and early career strategies. He previously led inclusion for BCE and has held several non-profit leadership roles including Executive Director of Pride at Work Canada. Brent holds degrees from the London School of Economics and McGill University.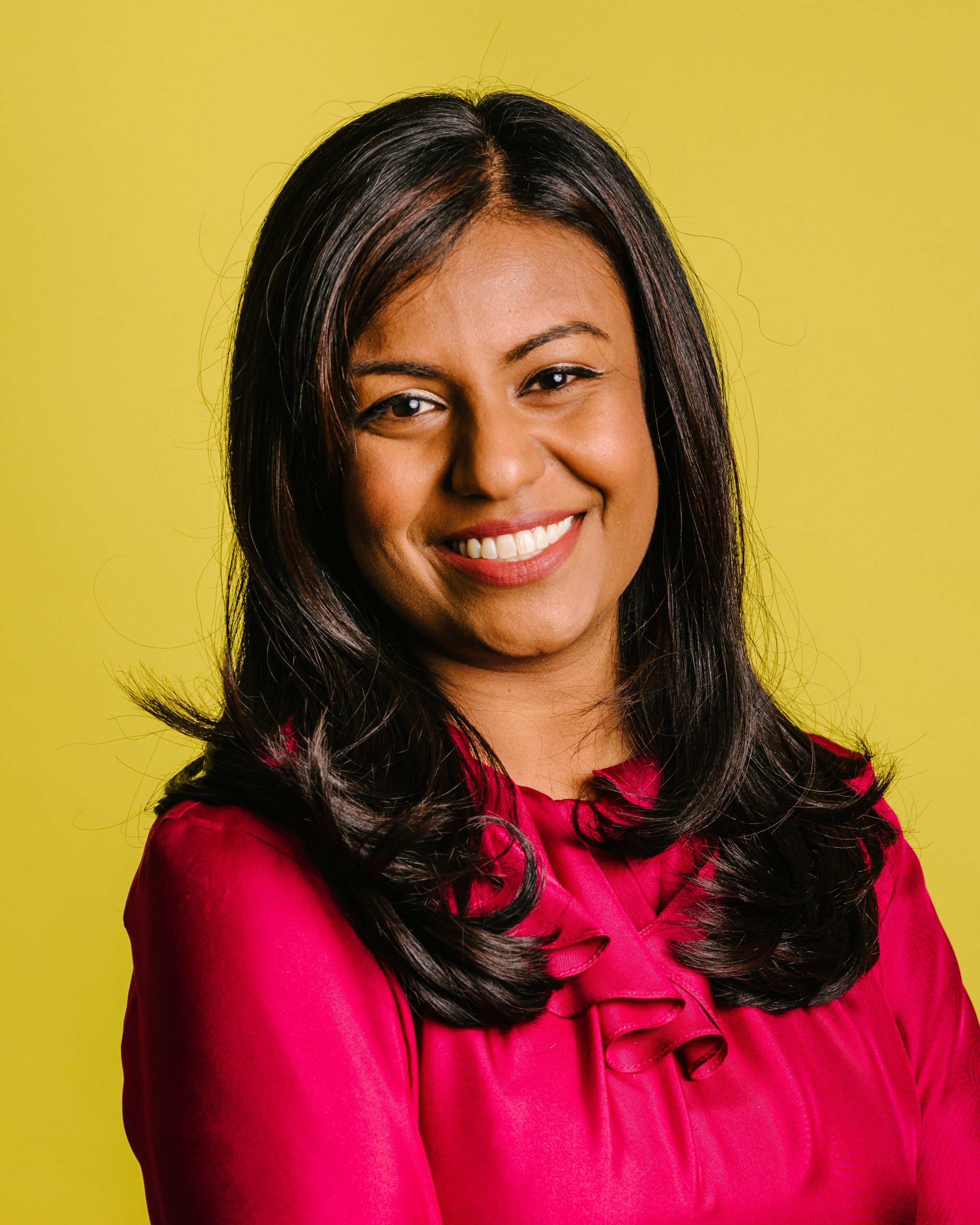 Angelin Soosaipillai, is the Vice President of Equity, Diversity, and Inclusion (EDI) at Mitacs. She is responsible for leading the EDI strategy at Mitacs to support inclusive innovation in Canada. Prior to joining Mitacs, Angelin held the role of Director, Consulting at the Canadian Centre for Diversity and Inclusion where she helped a wide range of employers identify barriers and develop measurable strategies to advance EDI. Angelin previously served as Professional Development Lawyer at the Ontario Bar Association where she launched the first series of inclusive leadership programs designed to accelerate a culture shift in the legal profession and justice system. She holds an LLB from the University of Birmingham Law School and a BA from the University of Toronto.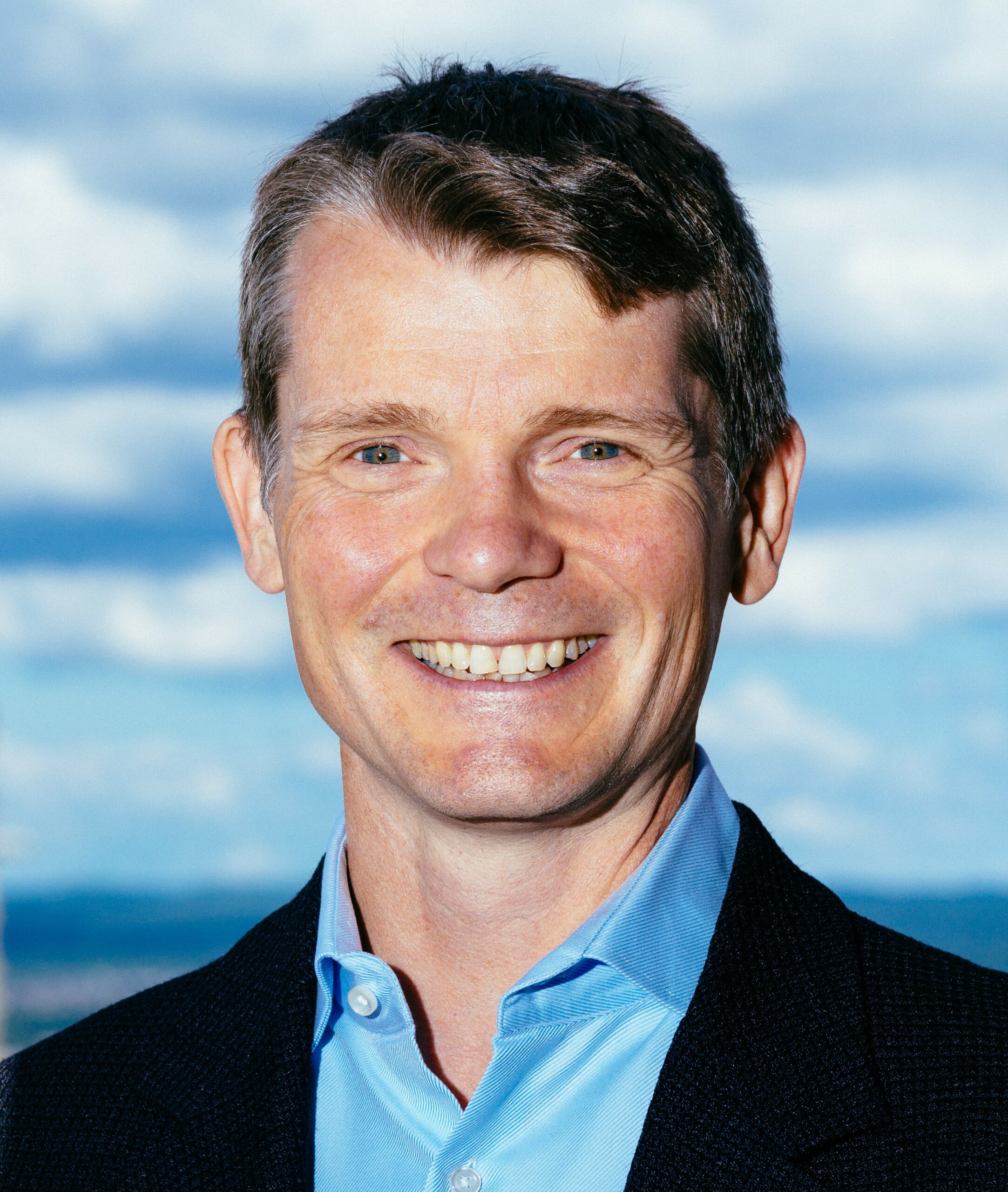 John Hewie is National Security Officer at Microsoft Canada leading the company's strategy in country to develop trust in Microsoft technology and services. In this role John's acts as Microsoft Canada's Chief Security Officer providing thought leadership and innovation to internal teams and programs ensuring cloud services and local business operations comply with Canadian government and regulatory security requirements. John also manages cyber security collaboration and joint R&D programs with governments; facilitates threat intelligence sharing with public and private sectors; leads Microsoft Canada's corporate security and Controlled Goods programs; coordinates with local law enforcement on cybercrime disruption efforts and engages broadly with Canadian stakeholders to improve the cybersecurity ecosystem. John's personal mission at Microsoft is to help Canadians safely thrive in our digital economy.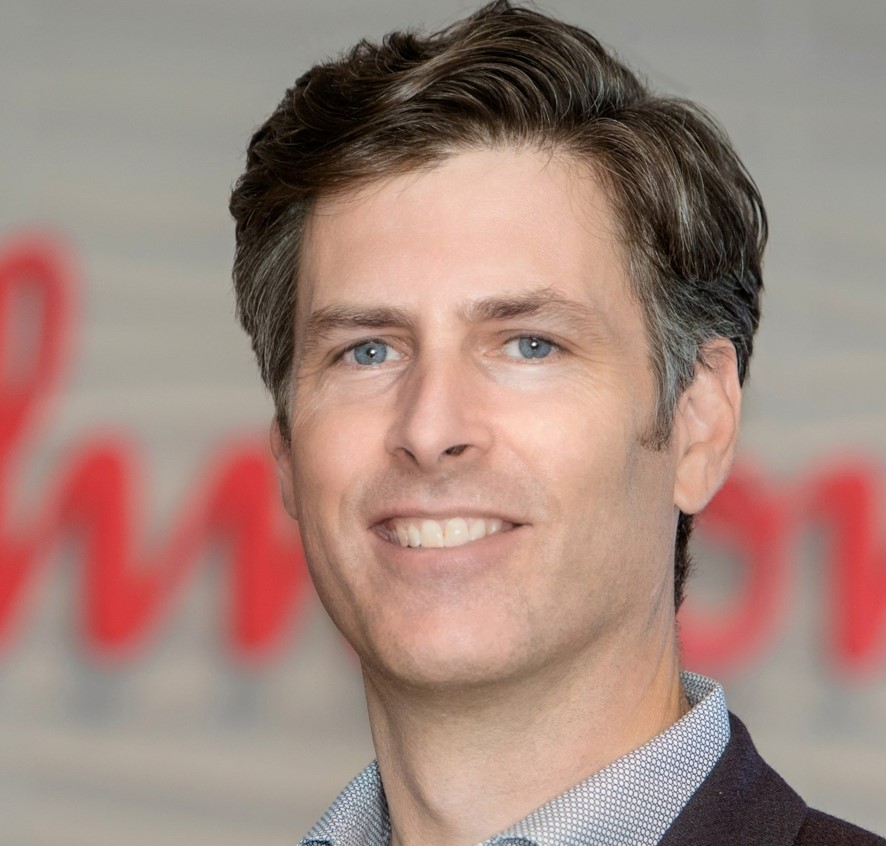 James Brodie is an executive leader in the Canadian healthcare industry. For nearly 25 years, James has held senior roles across the Medical Devices, Medical Technology and Pharmaceutical divisions of Johnson & Johnson.
Currently, James is General Manager of Johnson & Johnson MedTech (JJMT) in Canada. In surgery, orthopaedics and interventional solutions, JJMT helps save lives and create a future where healthcare solutions are smarter, less invasive, and more personalized.
In his role, James oversees setting and delivering the strategic priorities and profitability for the five JJMT businesses within Canada including Ethicon, DePuy Synthes, Biosense Webster, Cerenovus, and Mentor. James is a member of the JJMT North American Commercial Council and is Chair of the JJMT Canada Leadership Team. James sits on the Board of Directors of Medtech Canada, the national association representing the medical technology industry in Canada.
Previously, James was Vice President, Marketing, Ethicon and DePuy Synthes Canada. He played a critical role in the turnaround of the DePuy Synthes business by establishing a more efficient organizational structure and optimizing the capital deployment process. During this time, James was also responsible for leading the Ethicon team to consistent above-market growth and building strong collaboration between the Ethicon and DePuy Synthes Sales and Marketing teams.
For 20 years before joining the medical technology industry, James held a wide range of senior positions at Janssen Canada. His last role in Pharmaceuticals was Business Unit Director for the Specialized Therapeutics Business Unit. In this role, James was responsible for leading both sales and marketing for the Virology and Oncology portfolios, contributing to strong growth in Oncology as a key disease area stronghold for Johnson & Johnson.
James has an exceptional track record of strategic performance and a breadth of experience in Sales and Marketing, while contributing to and leading key organizational priorities in the areas of innovation, employee development and customer engagement.
James has a Bachelor of Kinesiology and an MBA in Health Services Management from McMaster University.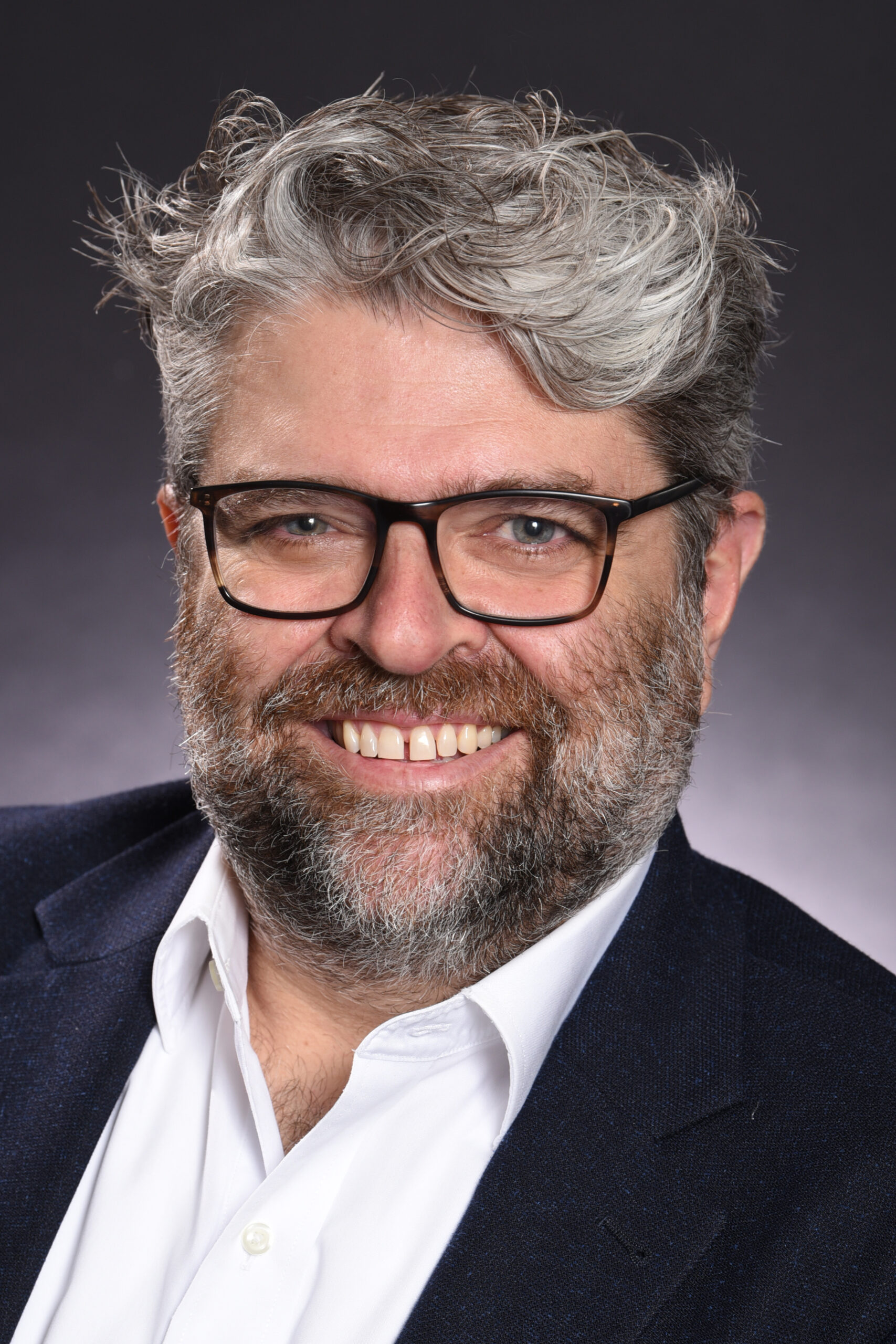 Dr. Rob Annan is a science policy leader driven by the transformative potential of genomics. Combining policy expertise, executive leadership and a background in genomics, Rob leads the Genome Canada team and is responsible for developing and leading Genome Canada's overall strategic direction. An innovation strategist and skilled communicator, Rob works closely with business leaders, policy-makers and researchers, inspiring a shared effort to translate research into impact.
Prior to joining us, Rob helped build a Canadian success story at Mitacs through executive leadership on corporate strategy, stakeholder relations, research and evaluation, and policy. Rob has also served on the Board of Let's Talk Science and spent several years as a fellow of the Public Policy Forum.
Rob has a PhD in biochemistry from McGill University and two undergraduate degrees: one in English from Queen's University and another in biology from the University of Victoria.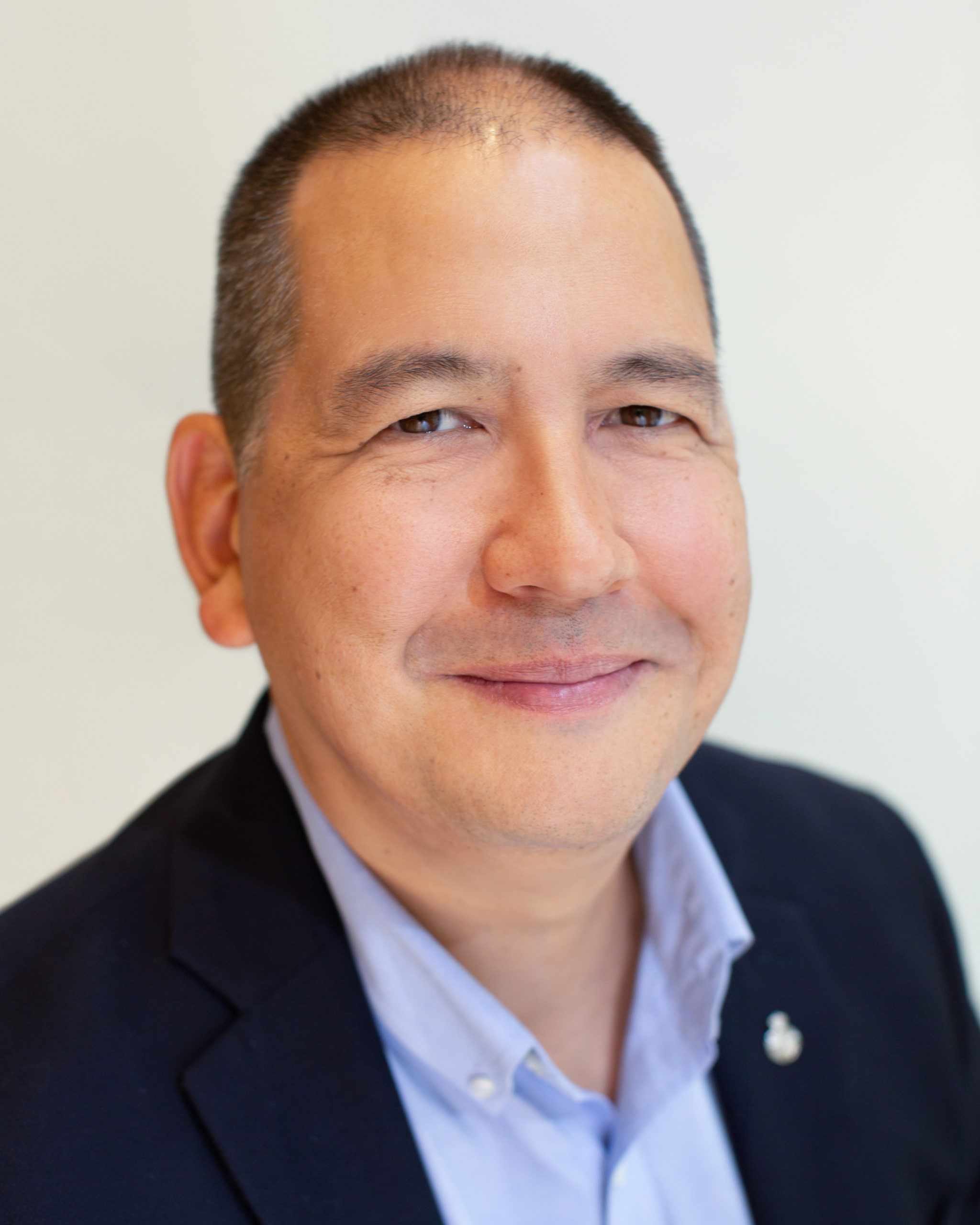 Mark Podlasly (Nlaka'pamux Nation) is the Director of Economic Policy and Initiatives at the First Nations Major Projects Coalition, a national 65+ Indigenous nation collective seeking ownership of major projects such as pipelines and electric infrastructure. He is also the Director of Governance at the First Nations Financial Management Board leading the development of an Indigenous response to the United Nations Declaration on the Rights of Indigenous Peoples.
A Harvard University graduate, Mark has been at the forefront of governance and infrastructure issues around the world, with extensive global experience in the planning, permitting and construction of capital projects connected to energy, resource extraction and community infrastructure.
In addition, Mark informs Indigenous governments on the establishment of sovereign wealth funds to capture and invest revenue from resource extraction activities. He currently manages an eight-figure fund shared by eight communities in British Columbia.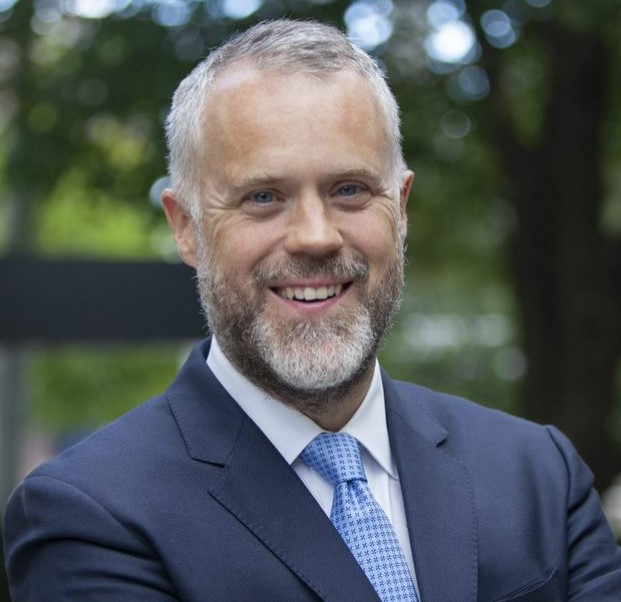 Peter Loewen is the Director of the Munk School of Global Affairs & Public Policy.
Professor Loewen teaches in the Department of Political Science and the Munk School of Global Affairs and Public Policy. He is the Director of PEARL, Associate Director of the Schwartz Reisman Institute, a Senior Fellow at Massey College, and a Fellow with the Public Policy Forum. For 2020- 2022, he is a Distinguished Visitor at the Institute for Advanced Study at Tel Aviv University.
Professor Loewen received his B.A. from Mount Allison University (2002) and his PhD from l'Université de Montréal (2008). He held postdoctoral fellowships at the University of British Columbia and the University of California at San Diego. Since joining the University of Toronto Mississauga in 2010, he has held visiting positions at the Melbourne School of Government at the University of Melbourne, the Center for the Study of Democratic Politics at Princeton University, and the Center for Advanced Study in the Behavioral Sciences at Stanford University.
From 2016 to 2018, Professor Loewen was the Director of the School of Public Policy & Governance until it was amalgamated with the Munk School of Global Affairs to create the Munk School of Global Affairs & Public Policy.
Professor Loewen's work has been published in Proceedings of the National Academy of Sciences, Nature Medicine, Nature Human Behaviour, American Political Science Review, American Journal of Political Science, Journal of Politics, British Journal of Political Science, Political Research Quarterly, Transactions of the Royal Society B, and Journal of Economic Behavior and Organization, and other journals. He has edited four books and is a regular contributor to the media, including the New York Times, Washington Post, Globe & Mail, Toronto Star and National Post.
He grew up in North Bay, Ontario and now lives in Toronto with his wife, Yvette, and two childreN.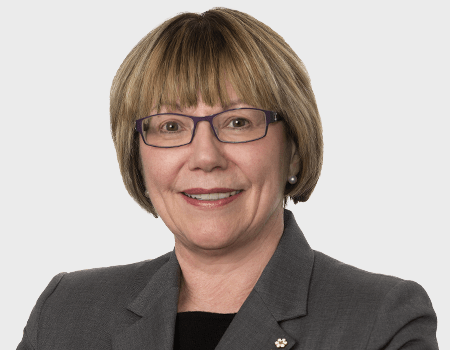 Anne McLellan is a Senior Advisor at Bennett Jones in Toronto. From 1993-2006, Ms. McLellan (sometimes known as landslide Annie) was a Member of Parliament for Edmonton Centre. She served as Deputy Prime Minister of Canada and in several senior cabinet roles in the Governments of former Prime Ministers Jean Chretien and Paul Martin. Prior to entering politics, Ms. McLellan was a professor of law at the University of Alberta, where she served at various times as Associate Dean and Acting Dean. Ms. McLellan has been awarded the Order of Canada, the Alberta Order of Excellence.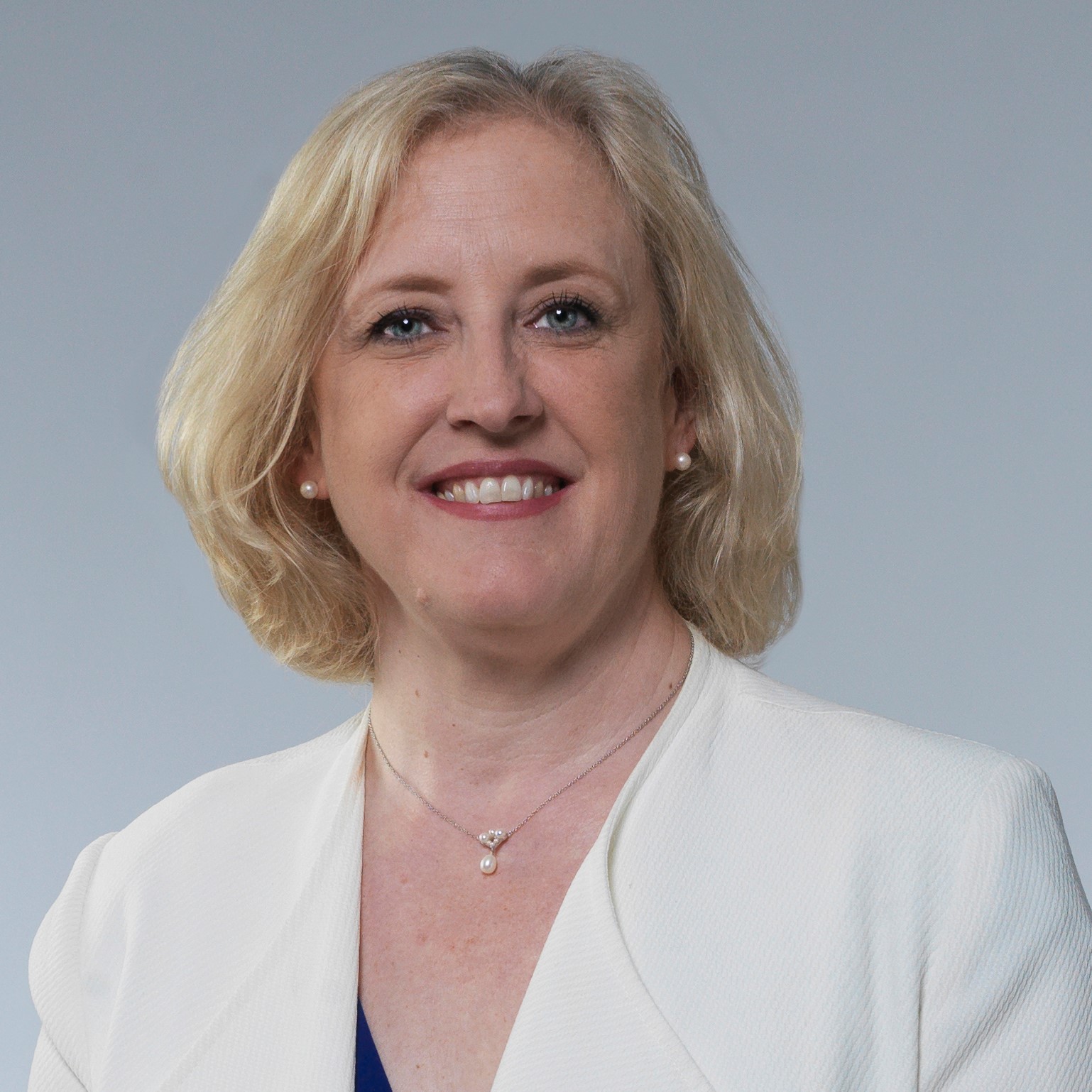 Lisa Raitt is the Vice Chair of Global Investment Banking at CIBC. From 2008-2019, Ms. Raitt was a Member of Parliament for Milton and Halton serving as Deputy Leader of the Conservative Party of Canada, and she served in several senior cabinet roles in the Government of former Prime Minister Stephen Harper. Prior to entering politics, Ms. Raitt was the CEO of the Toronto Port Authority.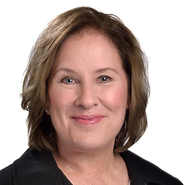 For the past 12+ years, Ilse Treurnicht has served as CEO of MaRS Discovery District, a leading innovation hub located in the heart of Toronto's Discovery District. She has overseen the development of the MaRS Centre, a 1.5-million-sq.-ft. facility providing specialized infrastructure to leading research groups, startups and young scaling firms, multinational businesses and investors – drawing 6,000 people from 150+ organizations to work there every day.
In addition, she has led the development of MaRS' broad suite of innovation programs and partnerships. MaRS supports innovators and entrepreneurs building high-impact growth businesses, providing connections to critical talent, capital and customer networks. In addition, MaRS works with partners to accelerate the adoption and diffusion of innovation in regulated sectors, with a special focus on modernizing procurement and regulations, liberating data, and developing new funding models.
Ilse joined MaRS in 2005 from her role as CEO of Primaxis Technology Ventures, a seed-stage venture fund. She has been a research scientist and entrepreneur, with senior roles in a number of emerging technology companies. She was Chair of the Canadian Task Force on Social Finance in 2010, served on the Government of Canada's Science, Technology and Innovation Council (STIC), and is a member of the Advisory Council on Economic Growth. She chairs the board of Triphase Accelerator Corporation, a cancer drug development firm, and serves on the boards of Cogniciti, a brain health company, and Canada's Public Policy Forum.
Ilse holds a DPhil in chemistry from Oxford University, which she attended as a Rhodes Scholar.
Moderators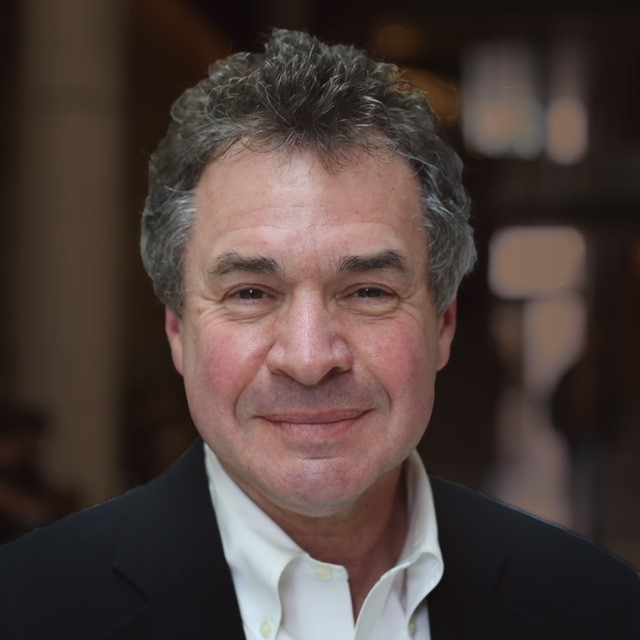 Drew Fagan is a professor at the Munk School of Global Affairs and Public Policy, University of Toronto, and a senior advisor at McMillan Vantage Policy Group. He previously worked in senior public service positions. For the government of Ontario, Drew was Deputy Minister of Infrastructure and Deputy Minister of Tourism, Culture and Sport with responsibility for the 2015 Pan/Parapan American Games. At the federal level, he was Assistant Deputy Minister for strategic policy and planning at the Department of Foreign Affairs and International Trade (now Global Affairs Canada). Before his public service career, Drew worked at The Globe and Mail, including as parliamentary bureau chief, associate editor of Report on Business and Washington correspondent.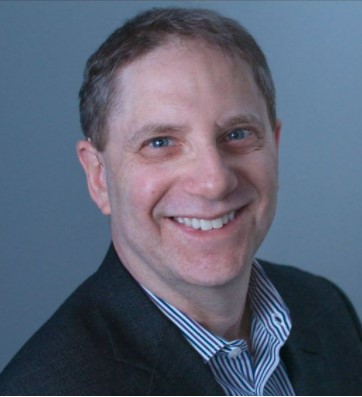 Edward Greenspon has worked at the intersection of journalism and public policy for more than 30 years. Before becoming President & CEO of the Public Policy Forum, Edward was a journalist with The Globe and Mail, Bloomberg News and newspapers in Western Canada. He is also the author of two books on Canadian politics, policy and public opinion.
At the Globe, Edward specialized in politics, economics, foreign affairs and business while serving as Editor-in-Chief, Ottawa bureau chief, European correspondent and managing editor of the Report on Business. He was an early proponent of digital transformation as founding editor of globeandmail.com.
At Bloomberg News, he was Editor-at-Large for Canada and global managing editor for energy, environment and commodities, a group situated in 22 countries on six continents.
Edward is the author of Double Vision: The Inside Story of the Liberals in Power, which won the 1996 Douglas Purvis Award for best public policy book, and of Searching for Certainty: Inside the New Canadian Mindset. He was a winner of PPF's Hyman Solomon Award for Excellence in Public Policy Journalism. In 2010, he chaired a 13-person panel for the Canadian International Council that produced a bold international policy strategy called Open Canada: A Global Positioning Strategy for a Networked Age.
Edward holds a combined honours degree in journalism and political science from Carleton University and was a Commonwealth Scholar at the London School of Economics, earning an M.Sc. (Econ.) with distinction.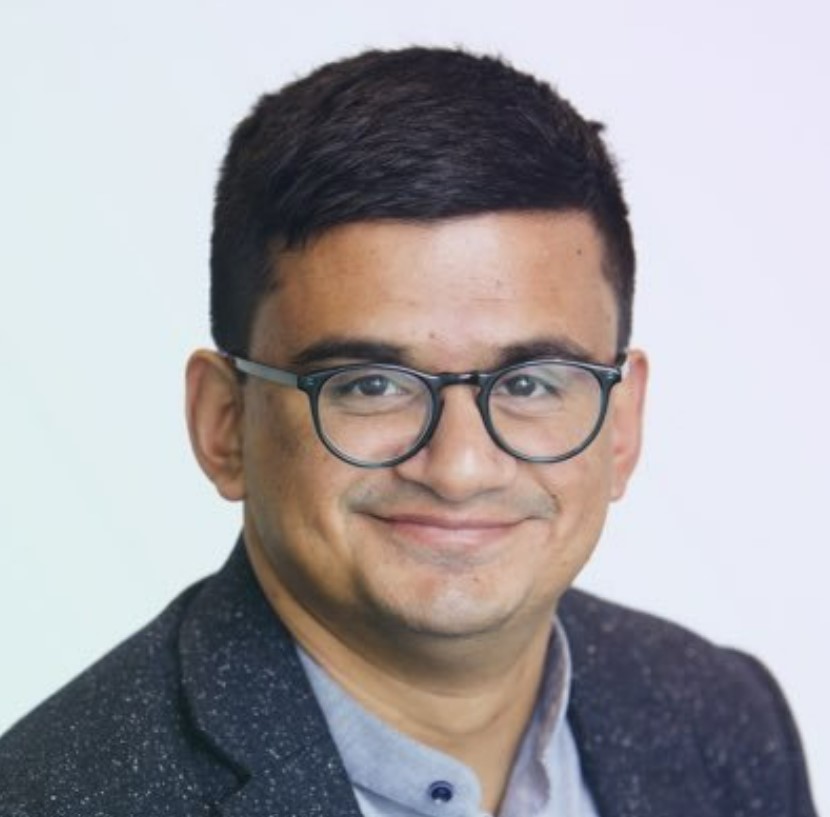 Murad Hemmadi is an Ottawa correspondent for The Logic, covering business and innovation policy, as well as companies including Shopify. Before joining The Logic, he covered politics and wrote a daily newsletter for Maclean's. He started his journalism career as a reporter at Canadian Business, covering the technology sector, entrepreneurship and small- and medium-sized enterprises.
Award-winning business journalist Amanda Lang has been covering business in North America for 25 years. Lang is the host of Taking Stock, a weekly national television program airing across multiple Bell Media networks including BNN Bloomberg, CP24 and CTV News Channel. Taking Stock also airs as a weekly podcast and on the iHeart radio network. She was previously host of Bloomberg Markets, a global program airing in Canada on BNN Bloomberg and on the Bloomberg Television network globally. Prior to that, Lang was CBC's senior business correspondent, reporting for its flagship nightly news program, The National, and host of The Exchange with Amanda Lang, a daily business program airing on CBC News Network. For five years before that Lang hosted The Lang and O'Leary Exchange, with Kevin O'Leary. And prior to that the pair co-hosted SqueezePlay, on BNN, for 6 years.
Lang studied Architecture at the University of Manitoba, before becoming a journalist. Her first job in journalism was for the Globe and Mail, and subsequently Lang joined the Financial Post newspaper, where she became the paper's New York correspondent. In New York she made the leap to television, where she first was part of the team that launched BNN and before long wound up at CNN as a reporter and anchor.
Lang is a senior fellow at the Munk School of Global Affairs and Public Policy. Lang is chair of the board of directors of Covenant House Toronto, the largest agency in Canada serving homeless and at-risk youth.
Lang is also a best-selling author. "The Power of Why," (HarperCollins, October 2012) explores the connection between curiosity and success. "The Beauty of Discomfort" (HarperCollins, April 2017) examines how difficult change can be, and set out strategies for how to achieve it.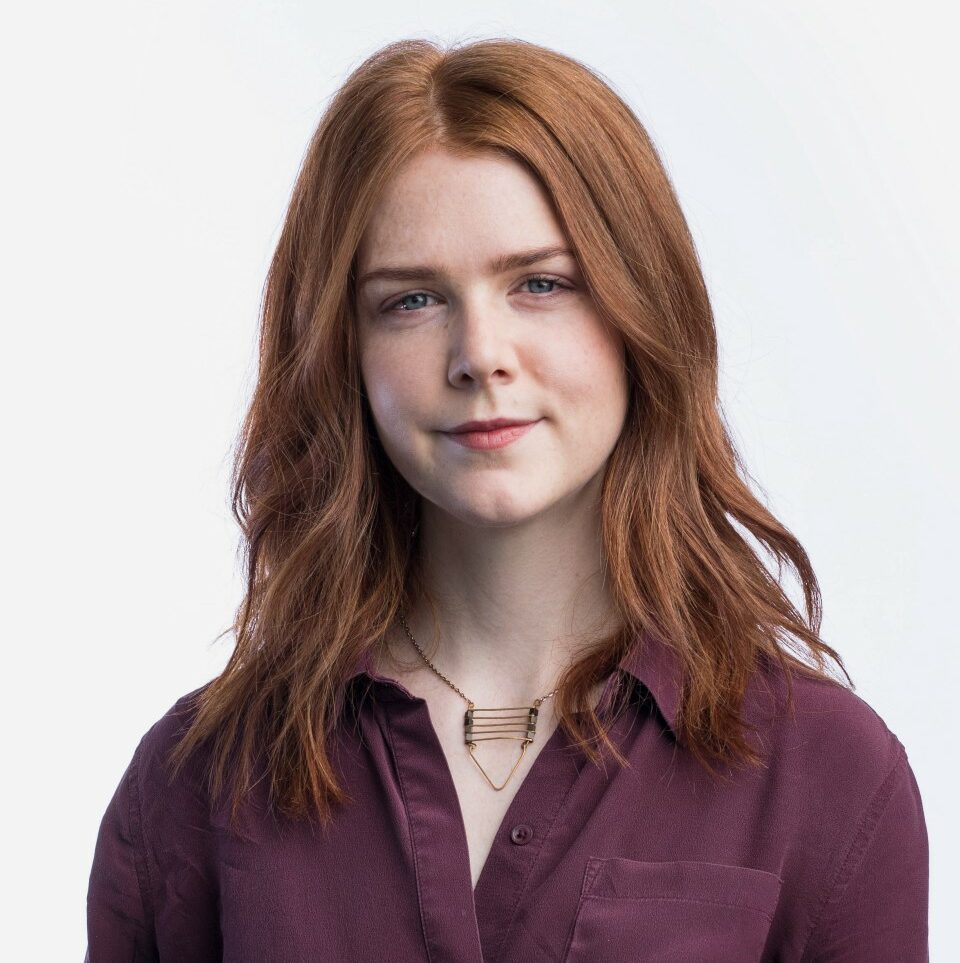 Catherine McIntyre is currently based in Halifax, and covers ESG investing, the innovation ecosystem and labour issues in the innovation economy. Prior to joining The Logic, she worked for Maclean's and Canadian Business. In 2020 she won a Best in Business Award from the Canadian chapter of the Society of American Business Editors and Writers for her breaking news coverage of Sidewalk Labs, and was named Best New Writer at the 2014 National Magazine Awards for her investigation into cancer clusters in New Brunswick industrial towns.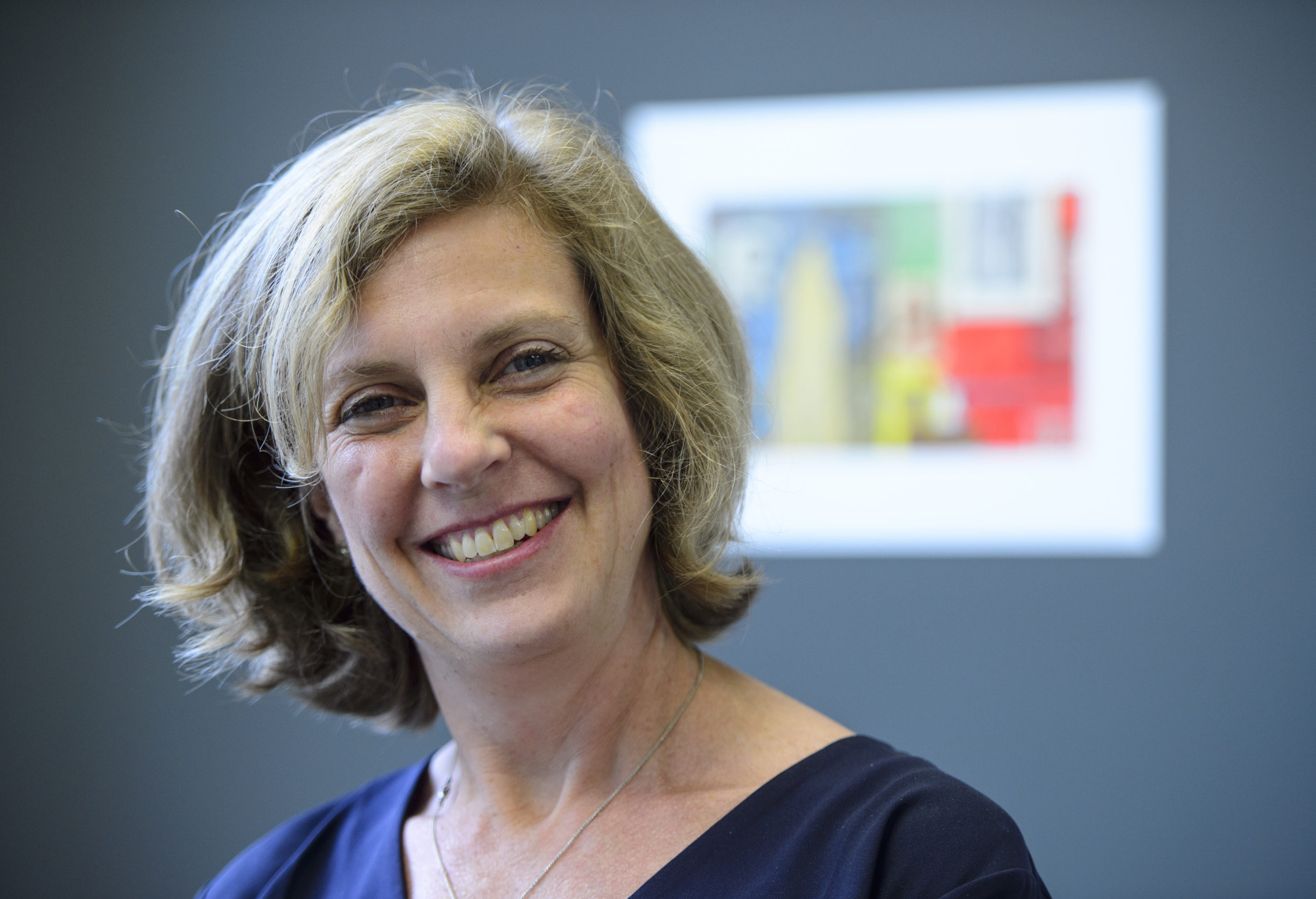 Heather Scoffield is the Ottawa bureau chief and economics columnist at the Toronto Star. Her writing focuses on political economy and its effect on people. Previously, she was Ottawa bureau chief for The Canadian Press, leading an award-winning team of 15 journalists focused on politics, public policy and the nation's capital. Over the course of her 28-year career in journalism, she has covered monetary and fiscal policy, economics, trade policy, social policy, aboriginal affairs, environment and energy, and several different political parties. Before joining CP in 2009, she spent 12 years at the Globe and Mail. She and her team have won several National Newspaper Awards for their work, among other recognitions. Heather has a Master's degree in journalism from the University of Western Ontario and a BA in international relations from York University. She lives in Gatineau, QC.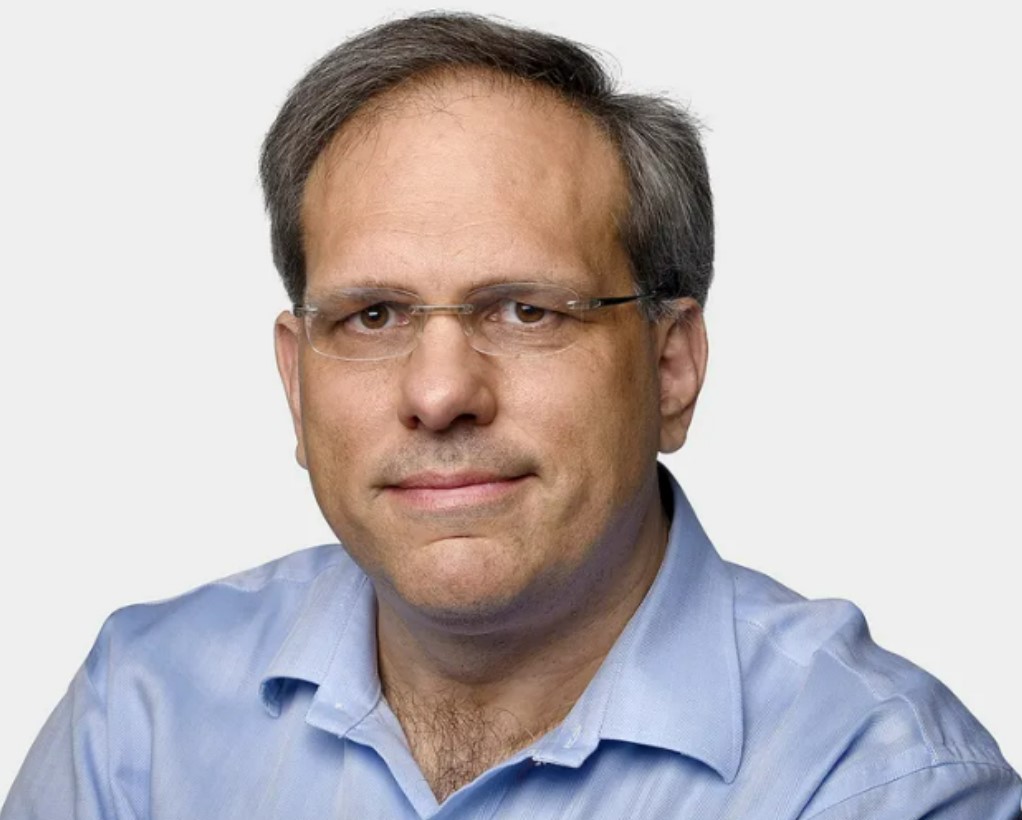 Ivan Semeniuk covers science for The Globe and Mail, a beat that ranges from the furthest reaches of the cosmos to the most pressing issues and discoveries related to the environment, technology and human health. A career science journalist, editor and broadcaster, he has previously worked for the journal Nature, New Scientist magazine and Discovery Channel. His work in various media has garnered several awards and nominations.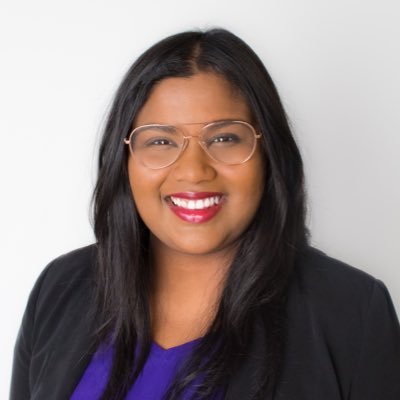 Anjum Sultana (She/Her) is an award-winning public affairs strategist, and a published health equity researcher with expertise in gender equity, public health, youth leadership and civic engagement.
Anjum is the inaugural Director of Youth Leadership and Policy Advocacy at Plan International Canada, a leading international development and humanitarian charity focused on advancing gender equality and children's rights globally.
Previously, Anjum served as the National Director of Public Policy & Strategic Communications at YWCA Canada, the country's largest and oldest gender equity organization. In her role, Anjum has authored several policy reports including A Feminist Economic Recovery Plan for Canada: Making the Economy Work for Everyone and Preventing a Lockdown Generation: A Plan to Support Canada's youth in post-pandemic recovery.
Anjum serves on several advisory committees including for the Century Initiative, Metroland Media, and the Public Good Initiative at the University of Toronto's Munk School of Global Affairs and Public Policy. Anjum serves on the board for the Council of Agencies Serving South Asians (CASSA), Regent Park Community Health Centre, and the Toronto Environmental Alliance. Currently, Anjum is a member of Canada's delegation to the W20.
Anjum holds a Masters of Public Health from the Dalla Lana School of Public Health at the University of Toronto and a Certificate in Sustainable Business Strategy from Harvard Business School.
Anjum has been a recipient of several prestigious awards recognizing her contributions in leadership and community engagement including the 2020 Global Woman of Distinction by the NGO Committee on the United Nations Commission on the Status of Women and the Frances Lankin Inspiring Leadership Award by Social Planning Toronto.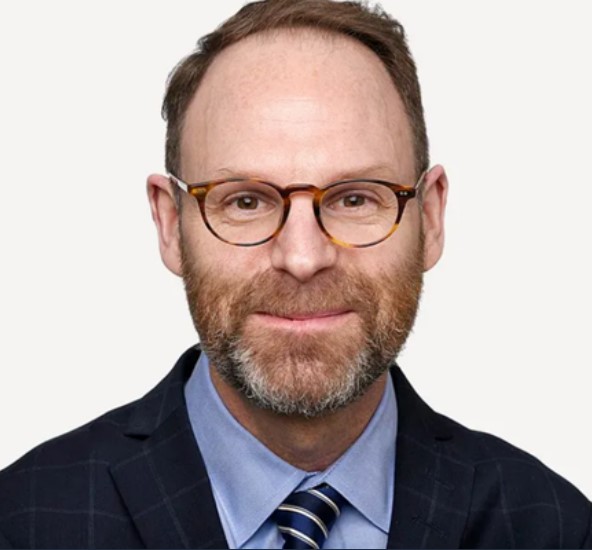 Konrad Yakabuski is a columnist for The Globe and Mail. He writes on politics, policy and business for The Globe's Opinion section and Report on Business. He was a 2014 National Newspaper Award finalist in the column writing category.
Konrad previously worked as The Globe's chief U.S. political writer, based in Washington, covering all aspects of the American political scene up to and including the 2012 presidential election campaign.
Prior to joining the Washington bureau in 2009, he was based in The Globe's Montreal bureau and wrote on Quebec business, politics and culture for more than a decade. Before that, he worked as a political reporter at Le Devoir. He began his journalism career at the Toronto Star.
Konrad holds a Bachelor of Arts degree in political science from McGill University and a Master of Science in Business Administration degree from the University of British Columbia.
Agenda
Agenda - Canada Growth Summit 2022
April 28
8:30 a.m.
Opening Remarks
Grandmother Dorothy
Hannah Yakobi, Vice President, Marketing, Communications & Events, Public Policy Forum
---
8:50 a.m.
FIRESIDE CHAT: Canada looking out on its Pacific and Atlantic Flanks
Dr. Ailish Campbell, Ambassador of Canada to the European Union
Ian McKay, Ambassador of Canada to Japan
Moderator: Drew Fagan, Professor, Munk School for Global Affairs and Public Policy, University of Toronto | Fellow, Public Policy Forum 
---
9:25 a.m.
PANEL: Innovation for a Net Zero Economy
Dr. David Keith, Professor of Applied Physics at the Harvard School of Engineering and Applied Sciences and Professor of Public Policy at the Harvard Kennedy School, and founder of Carbon Engineering
Leah Lawrence, President and CEO, Sustainable Development Technology Canada
Kikelomo Lawal, Executive Vice-President and Chief Legal Officer, CIBC
Deborah Orida, Chief Sustainability Officer and Global Head of Real Assets, Canadian Pension Plan Investment Board
Moderator: Elena Cherney, Coverage Editor, Wall Street Journal
---
10:05 a.m.
FIRESIDE CHAT: The Role of Sustainable Finance in Achieving the Low-Carbon Transition
Gord Beal, Vice-President, Research, Guidance and Support, CPA Canada
Moderator: Catherine McIntyre, Reporter, The Logic
---
10:20 a.m.
QUICK INSIGHTS - Toward Net Zero by 2050
Mark Podlasly, Director of Economic Policy, First Nations Major Projects Coalition | Fellow, Public Policy Forum
---
10:45 a.m.
FIRESIDE CHAT: The Oil Sands Pathways to Net Zero Initiative
Alex Pourbaix, President & CEO, Cenovus Energy
Moderator: Amanda Lang, Anchor, BNN Bloomberg
---
11:00 a.m.
FIRESIDE CHAT: Turning Ambition into Opportunities for Canada
Hon. François-Philippe Champagne
Moderator: Amanda Lang, Anchor, BNN Bloomberg
---
11:30 a.m.
FIRESIDE CHAT: Science Helped Save Us. What's Next?
Dr. Rob Annan, President and CEO, Genome Canada
James Brodie, General Manager, Canada – Johnson & Johnson MedTech
Moderator: Ivan Semeniuk, Science Reporter, The Globe and Mail
---
12:00 p.m.
FIRESIDE CHAT: The Growing Threat of Cybercrime and Protecting the Cybersecurity of the Planet
John Hewie, National Security Officer, Microsoft Canada
Moderator: Murad Hemmadi, Reporter, The Logic
---
12:15 p.m.
FIRESIDE CHAT: The Geopolitical Impact of the Conflict in Ukraine
Mark MacKinnon, Senior International Correspondent, The Globe and Mail
Janice Stein, Professor, Munk School of Global Affairs and Public Policy
Belzberg Professor of Conflict Management, Department Of Political Science, University of Toronto
Moderator: Edward Greenspon, President and CEO, Public Policy Forum
---
1:20 p.m.
PANEL: Economic Reconciliation – What does it mean for First Nations People and communities?
Chief Sharleen Gale, Chief, Fort Nelson First Nation | Chair, First Nations Major Projects Coalition
Geordie Hungerford, CEO, First Nations Financial Management Board
Chief Terrance Paul, Chief and CEO, Membertou
Moderator: Heather Scoffield, Ottawa Bureau Chief and Economics Columnist, The Toronto Star
---
2:00 p.m.
FIRESIDE CHAT: Canada's Largest Airports Look Forward
Deborah Flint, President & Chief Executive Officer, Greater Toronto Airports Authority
Tamara Vrooman, President and Chief Executive Officer, Vancouver International Airport
Moderator: Konrad Yakabuski, Columnist, The Globe and Mail
---
April 24
2:45 p.m.
QUICK INSIGHTS: The Future of America
Dr. Peter Loewen
Director, Munk School of Global Affairs and Public Policy | Fellow, Public Policy Forum
---
April 28
2:55 p.m.
PANEL: All In for an Inclusive Canadian Economy
Brent Chamberlain, Associate Vice-President, Inclusion, Campus Recruitment and Career Programs, CIBC
Dr. Mike DeGagné, CEO, Indspire
Angelin Soosaipillai, Vice-President, Equity, Diversity and Inclusion, Mitacs
Moderator: Anjum Sultana, Fellow, Public Policy Forum
---
3:35 p.m.
FIRESIDE CHAT: Growing in Coalition for a Better Future
Hon. Anne McLellan, Senior Advisor, Bennett Jones
Hon. Lisa Raitt, Vice-Chair, Global Investment Banking, CIBC
Moderator: Ed Greenspon, President and CEO, Public Policy Forum
---
3:55 p.m.
CLOSING REMARKS
Ilse Treurnicht, Chair of the Board of Directors, Public Policy Forum
---
Please email Nina Newman at nnewman@ppforum.ca should you have any questions.