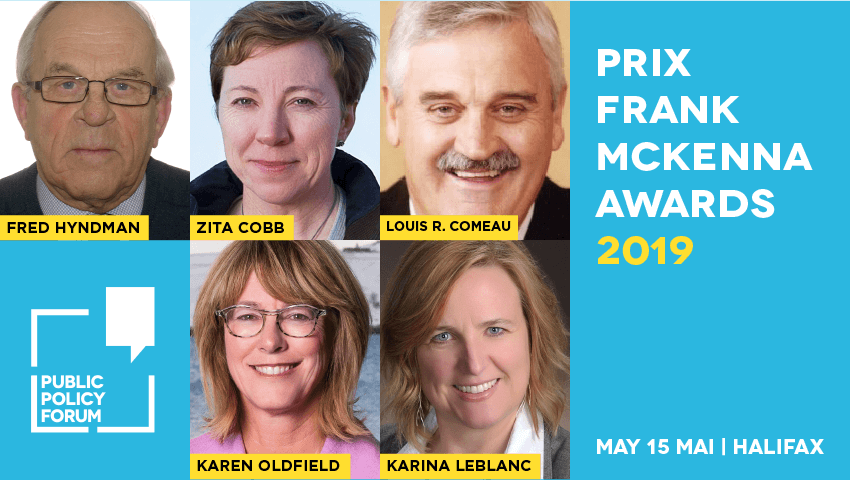 Event
Atlantic Dinner and Frank McKenna Awards 2019
Celebrating leaders making Canada and the Atlantic region richer through their ingenuity and initiative, join us for PPF's Atlantic Dinner and Frank McKenna Awards. This year we honour Fred Hyndman, Zita Cobb, Louis R. Comeau, Karen Oldfield and Karina LeBlanc in Halifax.
About the Event
Speakers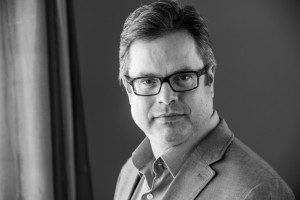 David is currently President of Jupia Consultants Inc. He was formerly Chief Economist with the New Brunswick Jobs Board Secretariat. In that role, he was tasked with helping to develop economic policy and economic development strategy for the Government of New Brunswick. He has more than 25 years' experience in economic development-related roles working with industry, not-for-profit organizations and governments across Canada. He has strengths in economic impact analysis, return on taxpayer investment (ROTI) analysis, sector development and investment attraction.
David was recently named by Progress Magazine as one of the foremost economic development thinkers in Atlantic Canada. He has worked with dozens of communities across Canada on economic development strategy to foster a stronger economic foundation. This includes creating the conditions for growth, attracting investment, fostering high growth potential entrepreneurs, targeting economic opportunities and creating innovation strategies.
David holds an undergraduate degree in Finance and a Masters in Business Administration (MBA) from Liberty University in Lynchburg, Virginia. He has also completed programs from the Kennedy School of Government at Harvard University, the University of Waterloo in Ontario and the University of New Brunswick.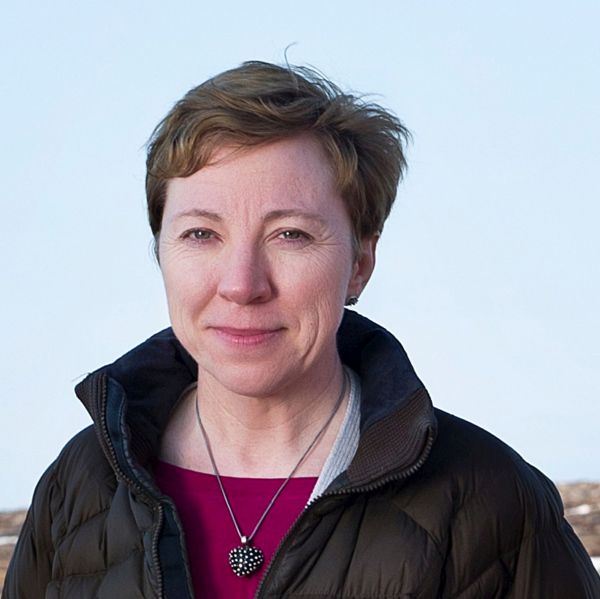 Zita Cobb is Founder and CEO of Shorefast and Innkeeper of the Fogo Island Inn. A registered Canadian charity, Shorefast uses business-minded means to help secure economic and cultural resilience for Fogo Island, Newfoundland: one of Canada's oldest settlements. Following a successful career in high-tech, Zita returned to her home of Fogo Island to help grow another leg on the economy of this singular rural place. Shorefast's notable achievements to date comprise a holistic set of charitable initiatives, including the world-class artist-in-residence program Fogo Island Arts, and three innovative social businesses whose operating surpluses are returned to Shorefast for reinvestment in further community development work. Specifically, Shorefast is behind the award-winning, 29-suite Fogo Island Inn, the Woodshop on Fogo Island, and Fogo Island Fish. Shorefast has pioneered the innovative practice of economic nutrition labelling for its social businesses, transparently demonstrating "where the money goes."
In 2016, Zita was awarded the Order of Canada in recognition of Shorefast's work in collaboration with the community of Fogo Island to help secure a more resilient future for this singular rural place.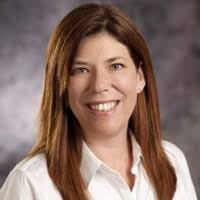 IT, Capital and Process Planning Manager for Pratt & Whitney Canada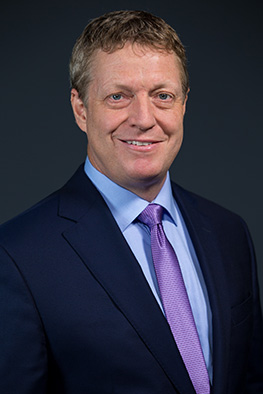 Mr. Paul Thompson was appointed as Associate Deputy Minister at Innovation, Science and Economic Development Canada in November 2017.
He has held executive positions in various departments including the Privy Council Office, Fisheries and Oceans Canada and the Treasury Board Secretariat. Prior to his current role, he held several Assistant Deputy Minister positions at Employment and Social Development Canada and most recently as the Senior Assistant Deputy Minister for the Skills and Employment Branch.
Mr. Thompson has 3 teenage children and enjoys staying active in a number of summer and winter sports and outdoor activities.
Mr. Thompson holds a Master of Arts degree in Economics from Queen's University and a Bachelor of Arts degree in Economics and Political Science from the University of Toronto.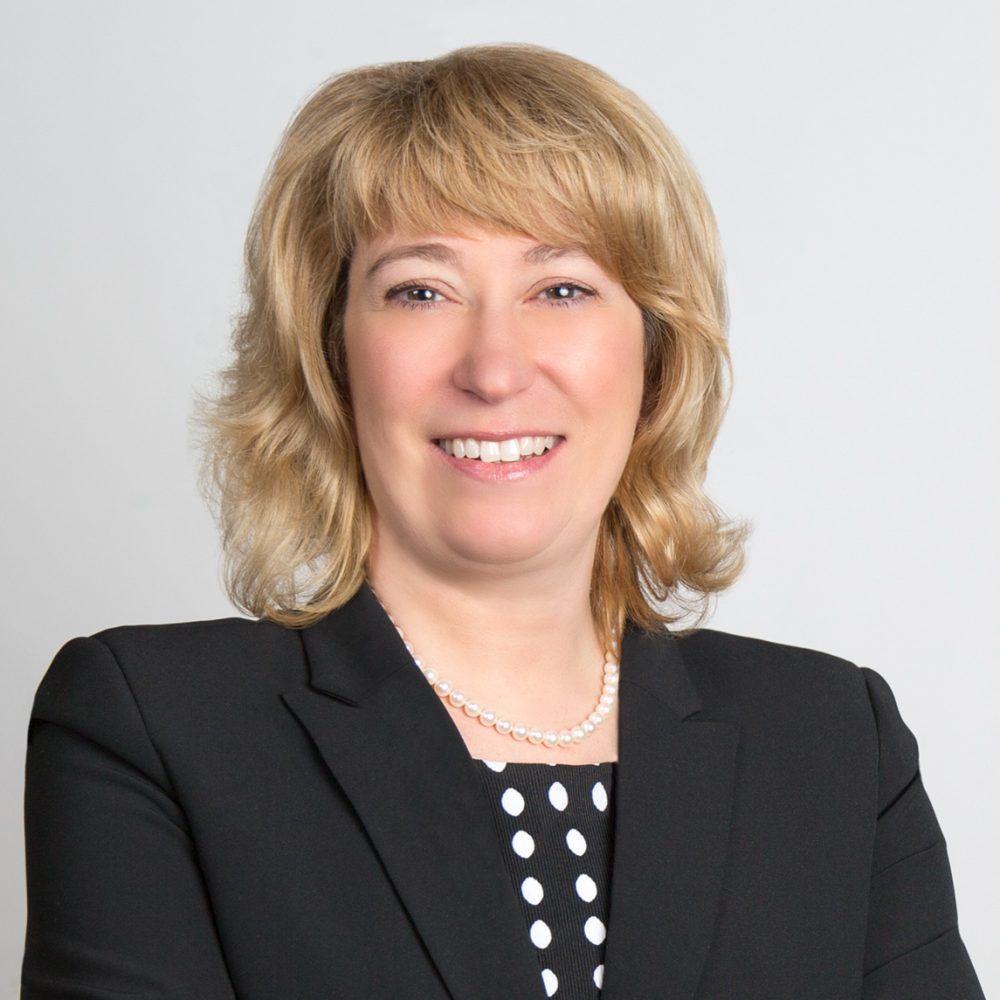 As President and CEO of Nova Scotia Business Inc., Laurel Broten is responsible for providing overall strategic direction for the crown corporation. Working with a private sector led Board of Directors, Laurel is focused on transformative strategies that implement evidence-based decision-making to lead the business development agency for the province.
As a former Bay street lawyer, Ontario Cabinet Minister, public policy expert and advocate, Laurel has a proven ability to build strategic alliances and partnerships between business, government and communities.
She earned both a Bachelor of Arts and a Bachelor of Science degree from McMaster University, followed by a juris doctorate from the University of Western Ontario. Upon graduation, Laurel was selected as a law clerk to Madam Justice Claire L'Heureux-Dubé at the Supreme Court of Canada.
When she's not trying to grow the Nova Scotia economy, Laurel enjoys keeping up with her twin boys Zachary and Ryan, and spending time with her husband Paul and their entire family at the cottage.
Agenda
Agenda - Atlantic Dinner and Frank McKenna Awards 2019
May 15
4:30 p.m. - 5:00 p.m.
---
5:00 p.m. - 5:45 p.m.
Panel discussion on technology, competitiveness and the future of work
---