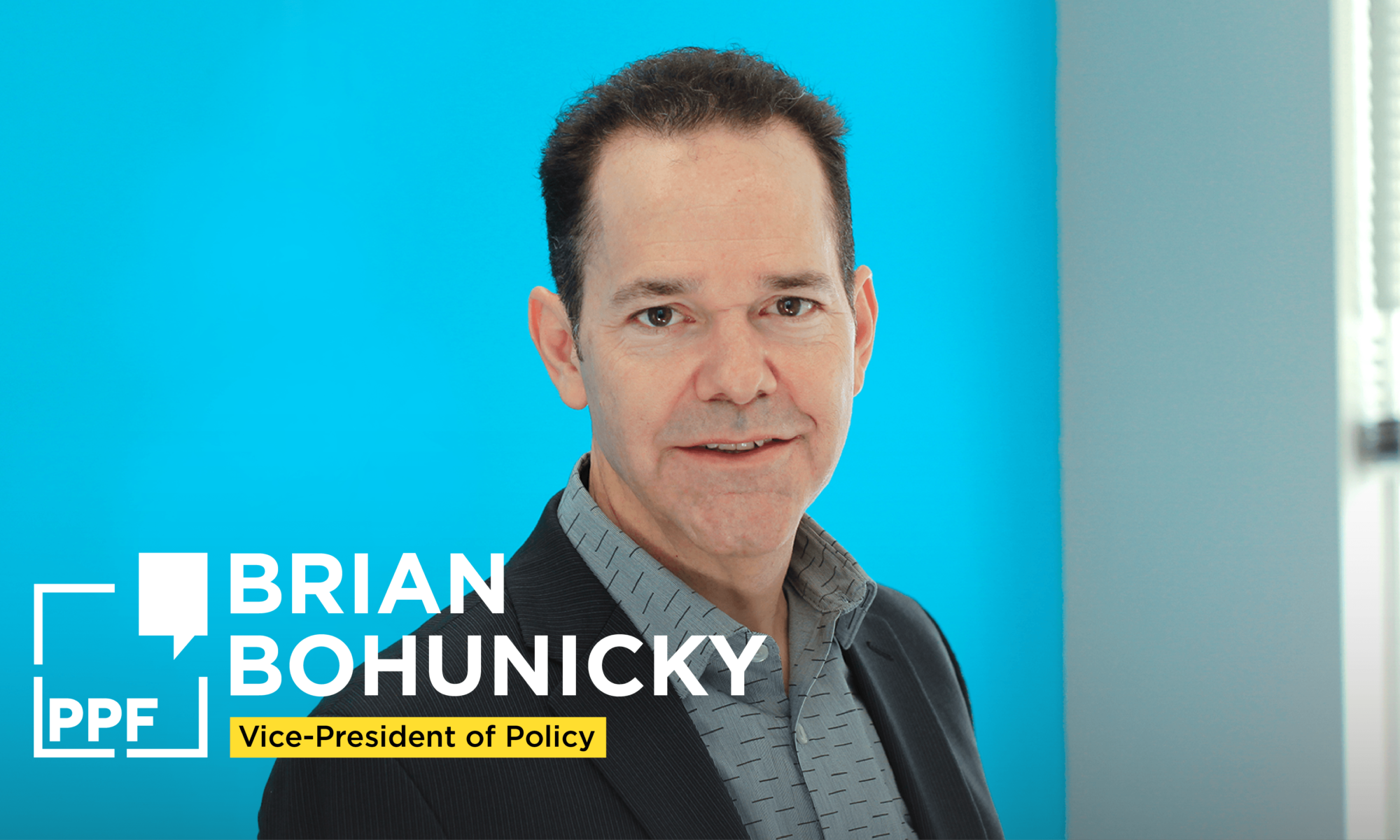 Article
Announcing Brian Bohunicky as PPF's New Vice-President of Policy
With Brian comes rigour, quality and depth. Welcome!
The Public Policy Forum is delighted to announce that Brian Bohunicky has joined the organization as Vice-President of Policy. Brian comes to PPF after an outstanding policy career within the government of Canada, including positions in Transport, Agriculture, Fisheries and Oceans, Defence, Public Services and Procurement, PCO and the forerunner to ESDC. He has worked on both the public service and political sides, as well as in the private sector. 
Brian will help lead PPF on a series of policy priorities related to growth and competitiveness, energy and climate and geo-political and technological change. Brian is a graduate of the University of Manitoba and the University of Oxford, which he attended as a Rhodes Scholar. 
We invite you to follow Brian on LinkedIn. 
QUOTES
"Brian brings PPF an extraordinary breadth and depth of policy and leadership experience. It is accompanied by a love of country consistent with PPF's motto, 'Good Policy. Better Canada.'" 
PPF President and CEO, Edward Greenspon 
"I'm really excited to join PPF, because it has long been a leader in public policy, and is now more relevant, creative and credible than ever."  
PPF Vice-President of Policy, Brian Bohunicky 
MEDIA INQUIRIES
Tomek Sysak
Communications Specialist
Public Policy Forum
tsysak@ppforum.ca
613.238.7858 ext. 2
41
For more information, visit www.ppforum.ca or follow us on Twitter: @ppforumca and on LinkedIn.