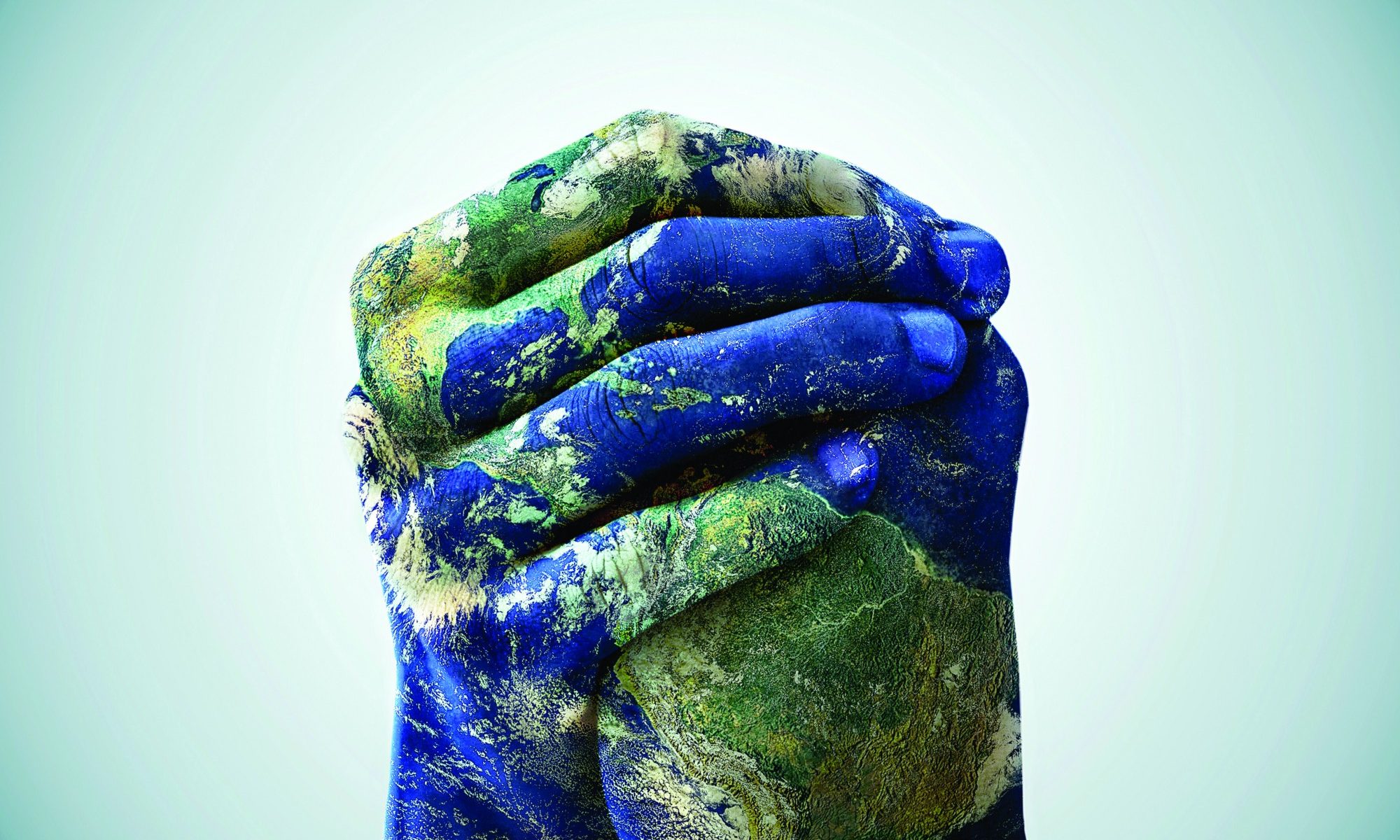 Publication
Marshalling Incubators to Build Global Companies
Leading thinkers within and outside of Canada's borders are producing ideas, pioneering new theories and generating groundbreaking knowledge. How can the global incubator and accelerator landscape be leveraged to effectively harness this untapped potential?
---
Foreword
ERA-Can+ promotes cooperation between the European Union and Canada in science, technology and innovation.
This 36-month programme (September 2014 — September 2016) was funded by the European Commission's Programme for International Cooperation under the 7th Framework Programme for Research and Technological Development (2007–2013). The Public Policy Forum (PPF) was selected as one of three Canadian partners, along with Universities Canada (UC) and the federal department of Global Affairs (GAC). Together, GAC, UC and the PPF worked alongside Agenzia per la Promozione della Ricerca Europea (APRE, in Italy), Centre National de Recherche Scientifique (CNRS in France), Projektträger im Deutschen Zentrum für Luft- und Raumfahrt (DLR in Germany), and Zentrum für Soziale Innovation (ZSI, in Austria).
The ERA-Can+ programme was structured according to three interconnected policy pillars:
• Enrich the EU-Canada policy dialogue to identify areas of mutual interest, and develop implementation plans to advance cross-Atlantic research activities;
• Stimulate transatlantic research and innovation cooperation by raising awareness of the opportunities available, and providing support to researchers and innovators in Canada and Europe; and
• Enhance coordination between programme owners, sector leaders and networks in Europe and Canada, support the Canadian network of National Contact Points (NCP), and prepare a feasibility study for a joint EU Member State Liaison Office in Ottawa.
To achieve the objectives above, the ERA-Can+ partners focused their work in the following thematic areas:
• Innovation;
• Arctic research;
• ICT (information and communciations technology);.
• Aeronautics and transport; and
• Maritime research.
In three years, the ERA-Can+ partnership developed a wealth of information, TransAtlantic connections and significantly advanced collaboration between Canada and Europe. In Canada alone, the project:
• produced a comprehensive report of STI policy, at the federal and provincial levels;
• engaged more than 1,400 Canadians at 30 information sessions across Canada (including in all 10 provinces) about opportunities for research collaboration with Europe;
• engaged 735 Canadians in 12 webinars on various aspects of collaboration with Europe; and
• brought dozens of Europeans to Canada and Canadians to Europe for discussions on collaboration in the area of smart grids, arctic research infrastructure, food security, climate change, ICT applications for marine science and more.
The ERA-Can+ program succeeded in increasing the number of Canadian applicants to and successful participation in FP7 programs. A total 328 Canadians participated in FP7 projects — representing a 25 percent success rate — which is more than the previous three European Commission Framework Programmes (FP4-FP6) combined. Canadians enjoyed a higher than average success rate of other Third Party Countries at 22 percent. FP7 projects with Canadian participation reflected the priority thematic areas above: aeronautics, health, marine research, ICT and the MSCA (researcher mobility programs). The success rate for applicants in health was particularly high at 45 percent. Canadians collaborated most closely with researchers in the UK, Germany and France. Of the successful Canadian applicants in the FP7 program, 72.5 percent of Canadian participants in FP7 were university‐based researchers.
The work of this group has been archived and preserved on the project web site.
Executive Summary
While the work of the ERA-Can+ program has been active in a number of areas, there is a particular salience to the work of the program in the area of innovation policy, explored in this report.
In June 2015, the ERA-Can+ partners hosted a symposium on Trans-Atlantic Innovation in Toronto, Ontario [1]. The symposium, organized into three parts, explored the historical and contemporary research and development relationships between Canada and Europe. Conference participants engaged in group discussion on four topics where investment is required to advance the EU-Canada relationship: reduce barriers to domestic student mobility, create and or enhance new models for financing innovation, increase international incubator collaboration and improve the sharing of big data.
A few months later the ERA-Can+ partners hosted a symposium on Arctic and Marine Research Infrastructure in Halifax, Nova Scotia. This dialogue attracted leaders from industry, academia and the public sectors in Canada and Europe to discuss the "future development and coordination of Arctic and marine research infrastructure." [2]
From these symposia emerged a discussion about the untapped potential that exists within Canada — and the world's — leading academics. These individuals, at the forefront of their respective fields, produce new ideas, pioneer new theories and generate new knowledge. Their work, in turn, creates demand for new types of tools: or, at the very least, requires modifications of existing tools to advance their work. Data from the Canada Foundation for Innovation (CFI) confirmed this theory.
Since 1997, CFI has provided universities, research hospitals and colleges with approximately $400 million per year in research infrastructure funding. The CFI funds are matched on a 40:60 basis by other funders, resulting in an average approximate injection of almost $1 billion per year into research infrastructure. A significant portion of this funding has been used for the purposes of buying advanced technologies from supplier firms and then modifying them for new applications. To date, however, there has been no systematic effort made to link up the procurement power of universities with the ambitious technology entrepreneurs emerging from Canada's growing network of incubators. This represents a lost opportunity for the value-added advanced manufacturing sector in Canada.
What is the opportunity for Canada's incubators and accelerators? If appropriately challenged and exposed to the demands of researchers as customers, could entrepreneurs in incubators be the suppliers of the technologies that researchers need? Putting researchers and entrepreneurs in proximity could help incubators secure a growing, paying customer base, and also advance new ventures from research outputs. In other words, the ideas of researchers create a demand that the knowledge and skills of new entrepreneurs can help address and bring to market.
To examine this theory, the Public Policy Forum identified the necessary functions — smart capital, academia and research and incubation administration — to test this idea and the potential for its application.
In May 2016 the ERA-Can+ partners, led by the Public Policy Forum, hosted a multi-sectoral team of experts to Galway, Ireland, where they met with a group that represented some of Europe's most successful incubators and accelerators. The group convened in Galway and Dublin for three days of discussions and site visits. The roundtable purported to explore means by which incubators engage academics, successfully, as a market. In the process, roundtable participants proceeded to identify best practices and explore common mistakes and gaps of incubators in Canada and Europe. The following overarching themes are explored in greater detail in this report:
• Improve access to information;
• Skip the unicorns, focus on gazelles and chickens;
• Establish qualitative and quantitative indicators to measure long term success;
• Foster relationship building;
• Bake international experiences into incubators and accelerators; and
• Connect to incubators and accelerators in other markets.
Improve access to information
During the last 50 years, business incubators and accelerators have proliferated in Canada and Europe. There are an estimated 140 in Canada and several hundred in Europe [3], each with varying models and objectives. Demand for such a large number and diverse group of incubators and accelerators is unfounded. The lack of coordination amongst the community presents the notion of a fragmented sector, and confusion for potential partners. Compounding this fragmentation is the specialization of incubation programs by industry, technology or stage of development, and perennial competition for limited resources. Considering this fragmented and competitive environment, roundtable participants noted that it is crucial that incubators and accelerators not only better differentiate themselves from one another and demonstrate their unique value, but that they also refocus their resources to maximize their impact or risk missed opportunities in the form of new ventures.
For example, many prosperous Canadian firms have little or no information about the rapidly growing landscape of Canadian incubators and accelerators. Many firms also currently lack clear direction as to how to engage the right incubator or accelerator to address the challenge they are facing. While proximity is an important factor in generating the requisite stickiness, an incubator with the right sectoral focus or focus on a specific stage or stages of the innovation process is also important for the successful development of a collaborative working relationship.
Recommendation (Canada and Europe): Create a national network for incubators and accelerators that presents a single point of reference for potential partners and aspiring entrepreneurs. Support dissemination of information about this network with easy access to information about the focus of each incubator and accelerator as well as information about the types of support programs each offers.
Skip the unicorns, pursue gazelles and chickens
In recent years, a trend has emerged in the incubator community to chase and secure unicorns (start-ups worth $1 billion or more). The exclusive pursuit of unicorns is a common economic mistake that over-values an asset and drives down the value of others which are just as likely to result in payoffs. Instead of concentrating scouts and investors on unicorns, incubators, accelerators and their investors will have greater (financial) success if they expand their efforts to include cultivating gazelles and attracting chickens [4] at all stages of the growth curve and shifting to a self-help model for all other participants.
Engaging chickens strengthens the ability of nodes within incubators and accelerators to foster strong relationships (see Foster relationship building). When chickens also qualify as smart capital, they improve the likelihood that firms in incubation or acceleration will survive the valley of death that exists between the fourth and fifth stages of innovation. In Canada, research by Tessellate Inc. demonstrates there is a clear gap for high growth scale up ventures which no incubation entity has a mandate to address. There is an opportunity for incubators and accelerators to fill this gap in services by funding the next level of support — scaling up — and offering programs explicitly designed for promising, high-growth companies (programs such as innovation diagnostics, internationalization support, commercialization of technology and business development). Incubators and accelerators will enable firms to make a greater impact if they — incubators and accelerators — are designed to address challenges that firms face which fall outside the scope of a national innovation system.
Recommendation (Canada and Europe): Diversify your portfolio: attract and pursue chickens, gazelles and unicorns.
Establish metrics and pick winners
High-performing incubators and accelerators that can demonstrate their success set themselves apart as best-in-class are more likely to secure funding and resources. However, measuring the success and impact of incubators and accelerators remains a challenge. Metrics to measure the outcome or value of an incubator to the economy are often absent or unclear. When available, metrics tend to focus on the short-term, on inputs rather than outputs, and/or do not reflect the ability of an incubator or accelerator to engender long-term growth and qualitative improvements. This lack of clarity is due, at least in part, to the varying objectives underlying the many types of incubator and accelerator formation and programming. Rather than solely concentrating on start-up capital raised as a metric for success, more enduring measures such as units sold or active customers tell a more complete story of enterprise success potential.
Recommendation (Canada): Identify and implement a common set of long- and short-term indicators that include qualitative and quantitative metrics for success which could enable incubators and accelerators with diverging objectives to find commonality within this suite of metrics that also enable domestic and international benchmarking.
Within the context of the existing system designed by the European Business and Innovation Centres (BICs) Network (EBN), or using the EBN database as a foundation, EU member states and the governments in Canada should consider the following steps:
Design a targeted suite of metrics for success that emphasize outcomes and impacts as well as qualitative and quantitative indicators to ensure success can be measured across a broad number of incubators with a variety of foci and specialties.
Feed all indicators into an international database to develop and track benchmarks.
• As a subset to the activity above, consider categorizing incubator aims by "sector" and "speciality" to clarify performance objectives and success.
• Design the database (above) such that countries outside the European BICs Network may participate, and so that individual nations can export and manipulate their data. Alternatively, suggest to EBN to expand the scope of its database to include non-European countries, and to make it available to national groupings.
In Canada, this data could be employed in the form of a benchmarking tool, for comparative (policy) purposes, and to identify collaborative opportunities.
In Canada, establish a national discussion on measuring the impacts of incubators and accelerators that includes publicly and privately funded organizations to explore differing objectives, inform the debate and surface a number of innovation system challenges.
Identifying clear and comparable success metrics for incubators and accelerators is the first step towards a more global benchmarking system, which would allow program managers to better gage performance and identify ways to improve the quality of their programs. While validation through success measurement is important, the creation and application of evaluation mechanisms is also critical to support winners, phase out those programs that are not meeting their goals and redirect public funds to where they have the greatest impact and likelihood of meeting stated goals.
---
The EBN Quality System
The EBN Quality System is based on an annual web-based, self-assessment questionnaire and a peer-to-peer audit system. The self-evaluation questionnaire enables the collection of qualitative and quantitative data that are fed into a database for the purpose of benchmarking. This unique dataset on the European incubation industry allows EU|BICs (European Business and Innovation Centres) to compare their results with those of other EU|BICs having similar profiles (or not) and adds credibility to the network's quality process.
The EBN Quality System also enables the delivery of sophisticated individual benchmarking reports which enable EU|BICs to understand their weaknesses and their strengths, learn best practices and to install a truly continuous improvement mind-set. The Comprehensive Incubator Benchmarking reports go deep into the elements of comparison, including a thorough profiling of the incubator (from its structure, ownership, services provided, financial assessment), a wider set of key performance indicators (including, among others, indicators on innovation, intellectual property, fund raising, training) and of economic efficiency indicators (such as public financial contribution per job created and KPIs per full-time equivalent). The reports are only available to EBN members.
Sources:
EBN Innovation Network, "Official documentation," 2016. [Online]. Accessed 08/24/2016. Source.
EBN Innovation Network, "The EBN Quality System," 2016. [Online]. Accessed 08/24/2016. Source.
EBN Innovation Network, "Comprehensive Incubator Benchmarking Report," 2016. [Online]. Accessed 08/24/2016. Source.
---
Foster relationship building
Successful incubators and accelerators create an environment that fosters relationship building. From new relationships come creative ideas to spark innovation between actors in the system. Shared facilities and infrastructure — such as the shared lab spaces found at two EBN-certified EU-BICs, CEEI Asturias (Spain) and IPN Incubator (Portugal), and Nova Scotia Community College (Canada) — bridge the gap between the start-ups, academic researchers and companies to accelerate innovation. Entrepreneurs benefit from increased collaboration and exposure to industry experts to facilitate knowledge transfer and research commercialization, and to shorten the incubation period of start-ups. These direct connections also foster chances for entrepreneurs to spot inventions early in their development, creating prime opportunities for new products.
In exchange for receiving early exposure to inventions, technical advice and/or solutions, business experts could in turn provide mentorship, consultative support and guidance to the program participants and tenants. Encouraging the two-way sharing of information within the confines of the incubator or accelerator leads offers numerous benefits. It leads to the creation of diverse teams (see Se Busca CEO — CEO Wanted), uses external players to link corporate needs to early stage innovators outside their supply chain (see Tessellate), and provides more opportunities for industry training. Industry training is a natural companion element to incubation, enriching the stickiness factor and improving resiliency of relationships between actors in the innovation system. Yet, visibility remains low in Canada for programs offered by incubators that support relationship building between actors at different stages of the innovation cycle or who are in complementary organizations (providing different functions) within the innovation cycle (see Improve access to information). This is especially acute at stage 4 of the innovation process — commercialization — where the role of smart capital is critical to the success of a start-up. For example, a successful entrepreneur (smart capital) could be oriented towards spotting market opportunities where the researchers are focused on doing research.
At the same time, building new infrastructure to simply co-locate entrepreneurs and researchers who are developing new technologies, products, services or systems is in itself insufficient to stimulate commercial innovation or marketable products. Both proximity and authentic engagement are necessary for the success of incubators and accelerators. They must also foster the kind of environment that enables the growth of the entrepreneurial mindset by cultivating the "three Cs": "gaining confidence (sense of self), acquiring competence (key skills) and making connections (peer-to-peer and with networks)." [5]
Recommendation for incubators and accelerators (Canada and Europe): Diversify the stage of companies within their institutions to bring in more external experts from the private sector and create programs and proximity for purposeful engagement between researchers and entrepreneurs.
---
Se Busca CEO — CEO Wanted
In January 2016, CEEI Asturias initiated the first phase of "Se Busca CEO," a program that encourages start-ups to build comprehensive and multidisciplinary teams to promote business growth and development.
The program targets, on the one hand, start-ups and entrepreneurs with highly innovative projects seeking to grow and complete their team by including a CEO. On the other hand, candidates for the program also include those experts with entrepreneurial challenges that wish to connect with entrepreneurial teams and contribute their skills to the development of a start-up.
The 18-month program is divided into three progressive phases. A total of 37 people have been involved in this initiative, 19 candidates for CEOs and 18 people representing 15 companies and highly innovative business projects.
Source: CEEI Asturias," Se Busca CEO," 2016. [Online]. Accessed 08/24/2016. Source.
---
Bake-in international experiences
The Canadian and global labour markets are evolving at an increasingly rapid pace. There is ample evidence to demonstrate that resilient employees are "lifelong learners" with transferrable skills who continue to invest in themselves. Individual and collective prosperity — measured as the ability to address grand challenges — relies on the ability (of a country) to nurture, educate and inspire its future generations of students who will become future lawyers, doctors, economists, activists, scientists and entrepreneurs.
---
Tessellate
Tessellate Inc.'s business model is focused on strategic sourcing. Working with organizations to define challenges that are designed to deliver on performance improvements, the Tessellate team then seeks out solutions providers to address those challenges and helps the solutions providers succeed by connecting them with the business services support, mentoring, market intelligence and financing services required for the commercialization of their technology. Collaboration and the use of crowd dynamics are integral parts of the Tessellate approach.
Source: Tessellate, "Tessellate Inc.," [Online]. Accessed 08/24/2016. Source.
---
Incubators and accelerators are one means by which individuals with progressive ideas can develop companies and build networks to address grand challenges. Implementing recommendations from the previous sections to improve the operation of incubators and accelerators in Canada and Europe are milestones along our collective journey to make the world a better, safer and healthier place.
Canada is a small domestic market with a vast geography which translates into an expensive place to do business. As a result, Canadian businesses must be born global if they want to survive. International engagement and experiences must be baked right into exchanges within and between incubators and accelerators to establish international networks and build global companies. For incubators and accelerators, this means access to high quality talent that are internationally mobile, establishing and leveraging connections with incubators and accelerators in other markets and working with other actors in the innovation system to reduce barriers to growth.
Yet the majority of Canadian students do not acquire an international experience during their postsecondary studies. An average of three percent of university students acquire an international experience each year, and numbers are similar among colleges. For most Canadian postsecondary students, the international experience 'comes to them' with a growing proportion of international students crossing into Canada each year. This is not reflective of the Canadian business climate.
In Europe, mechanisms such as the Bologna Accord and the Erasmus mobility programme encourage students to acquire experiences of living and studying in other countries by recognizing and assigning value (educational credits) to those experiences. The same cannot be said of Canada. The absence of national and international student credit transfer and prior learning recognition mechanisms impede the flow of talent across provincial and national borders. While only three percent of Canadian students travel abroad for their studies, only another ten percent leave their home town or province to study in another part of Canada.
The subconscious Canadian desire to keep-our-best-at-home transfers into incubators and accelerators, and to other functions of the innovation system who mourn the loss of students and other actors to other markets, such as the United States. In fact, the majority of Canadians who leave to seek a new dynamic experience return to Canada within an average of six years [6]. In doing so, they present an opportunity to grow Canada's share of smart capital who can in turn mentor the next generation of entrepreneurs.
Recommendation (Canada): Implement a student credit transfer mechanism that promotes domestic and international student mobility.
Connecting to incubators and accelerators in other markets
Where and how will entrepreneurs source their potential partners and collaborators? Navigating international markets to identify the right partner is a complex activity for young entrepreneurs and players within this network alike. While the perfect match relies on the ability of a collaboration to generate that stickiness factor, certain algorithms can also help narrow the playing field for an individual in search of an authentic international collaboration. A mapping exercise — that encompasses all incubators, accelerators and BICs, to start — complemented with a tracking system that maps service flow and capabilities, searchable by a variety of factors such as sector targets, would support entrepreneurial partner searchers. Such a system would allow incubators and accelerators to share measure as well as the many best practices that are available. It would help demonstrate that there is no single model for incubators and accelerators and delineate the variables that may lead to differences in outcomes.
Establishing an international network of incubators could provide a forum for systemically linking individuals at incubators as well as creating incubator-to-incubator partnerships. Modeling such a network on the current EBN model, and/or after the EU's existing researcher mobility suite, the Marie Skłodowska Curie Actions could result in:
An international entrepreneurs-in-residence program;
A take-off and/or soft landing platform so start-ups, SMEs and entrepreneurs can share information, gain exposure to business opportunities, make strategic connections and build strong regional or sectoral networks, working towards a permanent presence in those new markets (see also the EBN soft-landing initiative); and
An exchange program for staff of incubators and accelerators to gain international opportunities.
There are many benefits to an international network of incubators. For example, establishing mechanisms to promote international exchanges for entrepreneurs to build their networks could be designed in such a way so as to encourage entrepreneurs to share their insights and experiences with the next generation. Such mechanisms would promote authentic engagement and 'stickiness' within the Canadian entrepreneurial community, and seed strong business relationships that cannot be achieved exclusively through technology. An international network could also lend support to measures that reduce barriers to growth, such as intellectual property negotiations, and promote successful models for financing innovation.
Recommendation (Canada and Europe): Initiate discussions to build an international network of incubators and accelerators.
Conclusion
This ERA-Can+ Roundtable aimed to explore ways in which incubators and accelerators in Canada and in Europe can drive innovation more successfully. Meeting discussions highlighted some of the challenges that Canada and Europe face, and, too, shed light on respective areas of strength.
The unintended outcome of this roundtable meeting presents a number of new ways of thinking about incubators and accelerators in Canada and Europe. First, as a means to create businesses, second as a means to advance and or address grand challenges, and third, as a testing base for the efficacy of our postsecondary institutions and/or system overall (at least in Canada).
The conversations initiated in Galway and Dublin have outlived ERA-Can+, which sunsetted in September 2016. The Public Policy Forum is committed to pursuing these discussions among Canadian partners. Meeting participants also advocated strongly for the inclusion of a stream that focuses on incubators and accelerators in any future iteration of ERA-Can+.
Next steps
In the absence of a formal Canada-EU mechanism to promote Trans-Atlantic Innovation, roundtable participants created a three-year timeline to realize recommendations put forward in this report and which leverage other work conducted under the ERA-Can+ banner. The following table outlines actions to improve outcomes for Canadian innovation and to advance Canada-EU collaboration in this area. Actions are further categorized over a three-year horizon.
Year 1
Undertake a strategic visioning process: What kind of innovation nation does Canada want (to be)? What role will entrepreneurs play in this innovation nation? How can partnering with Europe enable Canada to achieve its goal? Strengthening ties with Europe might involve work to:
Develop a collaboration agreement with EBN that supports and resources the following tools:
• Establish a bi-location "desk" (Can+EU) to deliver on the actions in both jurisdictions.
• Form a support standing committee to steer this
Year 2
Build a virtual network that ties all incubators and accelerators together, in Canada and the EU:
Develop an internationalization exchange/market familiarization program for start-ups and SMEs
Leverage national training initiatives to incent entrepreneurs and existing businesses to access PSE and BICs
Involve more established CEOs in incubators and start-ups (based on CEEI Asturias' "Invite a CEO" program)
Promote postsecondary inventors forums to bring invention (+ problems) into discovery spaces
Year 3
Secure Government of Canada investments to promote exchange (executives, policy types, incubators) with objectives and defined outcomes
Develop an IP collaboration framework
Develop an IP/start-up matchmaking databank
Develop a suite of programs and policies that support companies during stages 4 and 5 that are specific to scaling up, include some technology test cases for trouble-shooting
Year 1
Launch a program to establish a student credit transfer mechanism with/in Canada and between Canada-Europe
Develop a compendium of best practices resulting from the work of ERA-Can I, II and +.
• Craft an outcome document from the incubator roundtable (including other findings on incubators from other ERA-Can+ events) and communicate it vigorously
Establish a database of incubators, accelerators in Canada and Europe, including BICs, and profile each one to facilitate engagement
Year 2
Supplement the map with an inventory of natural advantages and specializations to promote partnerships
Map BIC players in a process flow, needs-led approach
Leverage a BIC practice network, including: tools, methods, programs, benchmarking, QI and semi-annual meetings
Develop a soft-landing network with in-market consultants, market validation and intelligence, and a BIC hot desk network
Year 3
Work to expand and define the soft-landing program
Launch an awards programme that identifies 10 EU and 10 Canadian finalists; selection criteria should focus on international collaboration KPIs
Glossary
Business and Innovation Centres (BIC): quality-certified business support organisations that dedicate their efforts and resources to help entrepreneurs with innovative ideas turn those ideas into viable, successful and sustainable businesses. An integrated incubation/acceleration support centre model for innovative start-ups and scale-ups.
Chickens: collaborators that harness incubators for company-building, knowledge and engaging networks.
European Business and Innovation Centre Network (EBN): a community of 160+ quality-certified EU|BICs (business and innovation centres, incubators, accelerators and other support organisations) and 100 Associate Members that support the development and growth of innovative entrepreneurs, start-ups and SMEs across Europe and non-European countries.
Gazelles: the serial entrepreneurs and those high-growth companies that succeed to increase their revenue by at least 20% annually for four years or more.
Incubator: a suite of programs established by government, business alliance or academic groups with the intention to help individuals or small companies increase their chance of survival during the start-up phase. The programs can include but are not limited to:
• Office space at a reduced rate;
• Office services such as a receptionist, conference rooms, computers, office equipment, etc.;
• Advice and mentoring opportunities on issues from developing a web presence to negotiating IP and raising capital;
• Business planning and market adjustment consulting services; and
• Support to develop contacts and network.
Unicorns: the serial entrepreneurs and those high-growth companies that succeed to increase their revenue by at least 20% annually for four years or more.
Endnotes
[1] For more information about the Symposium, consult the final event report available here.
[2] ERA-Can+, "2nd ERA-Can + International Symposium on Arctic and Marine Research Infrastructure," 2015. [Online]. Accessed 08/24/2016. Source.
[3] Centre for Digital Entrepreneurship + Economic Performance, "Mapping Canada's Accelerator and Incubator Ecosystem." 2016. [Online]. Accessed 08/24/2016. Source.
[4] See the Glossary on p.12 for a collection of definitions for terms used in this report.
[5] NSCC, "The Innovation and Entrepreneurial Journey 2016–2021," 2016. [Pamphlet].
[6] Public Policy Forum (2016) Innovation collaboration with Europe: A Trans-Atlantic Symposium. [Online] Source. Accessed 08/01/2016.