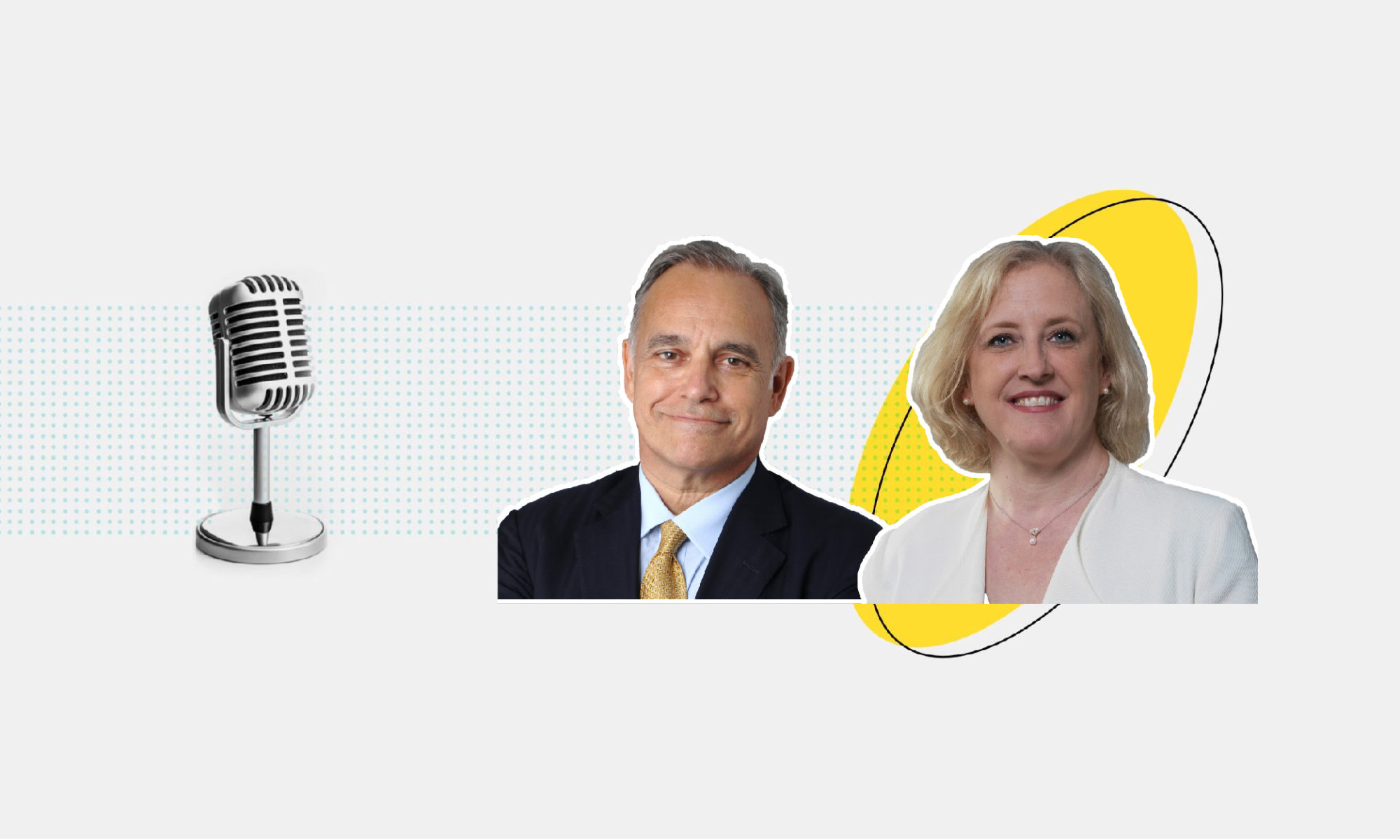 Podcast
Ep.45: Canadian Railroad Trilogy – Pandemic Edition
With Lisa Raitt and Yves Desjardins Siciliano
The pandemic presents an opportunity to breathe new life into the story of rail in Canada. Former Transport Minister Lisa Raitt and Yves Desjardins Siciliano, CEO at Siemens Mobility Canada and former VIA Rail CEO join Policy Speaking to talk the ghost of divestment past, Canada's present inter-city train network, why Quebec's system seems different, and how the current commuter crisis resulting from the COVID-19 pandemic could be leveraged to innovate metro systems and major city links.
Listen in with Lisa Raitt and Yves Desjardins-Siciliano
Lisa Raitt joined CIBC Capital Markets in January 2020, having previously worked in both the public and private sectors. Prior to her current role, Ms. Raitt was the President and CEO of the Toronto Port Authority. She was elected into the House of Commons in 2008, where she went on to hold senior portfolios serving as Minister of Natural Resources, Minister of Labour, and Minister of Transport. Ms. Raitt was also the Deputy Leader of the Official Opposition and the Conservative Party of Canada.
Yves Desjardins-Siciliano is the president and CEO of Siemens Mobility in Canada. Previously, he was president and CEO of VIA Rail. Yves is a lawyer and started his career on the corporate law track for IBM in Canada. For a period of two years he served as Chief of Staff to the Minister of State for Transport and the Minister of Labour. Yves is currently the Chairman of the Quebec Division of the Canadian Forces Liaison Council and a Director for the National Youth Orchestra of Canada.
Listen in and join the conversation with the hashtag #PolicySpeaking!