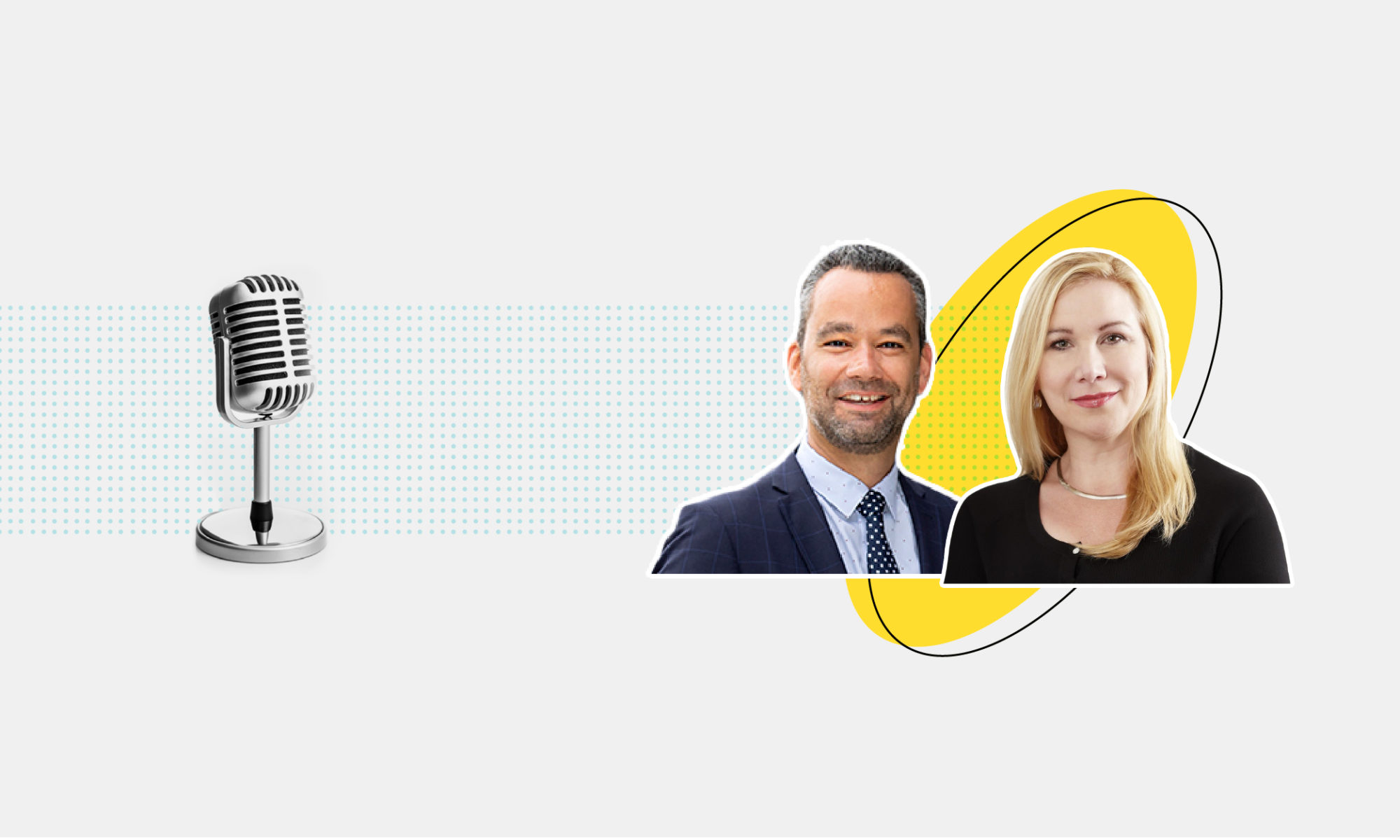 Podcast
Ep.17: Getting the Future of Work Right In Unprecedented Times; Part 1 of 2
With Dr. Wendy Cukier and Pedro Barata
The COVID-19 pandemic has rapidly accelerated the future of work, the issue of lack of diversity and a skills gap in the workplace. We know that diversity and inclusion can improve organizational performance, can provide access to well-qualified talent and can help meet the changing needs of the global environment. But there's still room to understand how we can harness innovation, new approaches, and technologies to bridge the skills gap. A new urgency to adapt to the future of work - and to do it right - is imperative.
Listen in With Dr. Wendy Cukier and Pedro Barata; Part 1 of 2.
Host Edward Greenspon is joined by Dr. Wendy Cukier, Founder and Academic Director of Ryerson University's Diversity Institute, and Pedro Barata, Executive Director of the Future Skills Center to examine diversity in the future of work and how to bridge skills gaps that will prepare all Canadians for the skills required in Canada's transition to a knowledge economy.
Dr. Wendy Cukier is the founder and Academic Director of Ryerson University's Diversity Institute that focuses on looking at issues of diversity and inclusion from the perspective of employers and organizational effectiveness. She is recognized as one of Canada's leading authorities on emerging technologies and has over 20 years of experience as a consultant to industry and government. She led the design and development of the MBA programs and the Joint Graduate Program in Communication and Culture. Professor Cukier is the co-author of Innovation Nation: From Java to Jurassic Park. She sits on the Expert Panel of the Information Communications Technology Council and is a judge with the Canadian Information Productivity Awards. Wendy holds a PhD in Management Science from York University and has honorary doctorates from Laval and Concordia University. She was also named one of the "100 Alumni who shaped the Century" by the University of Toronto. In 1999, Wendy received the Governor General's Meritorious Service Cross, one of Canada's highest Civilian Honours.
Pedro Barata is Executive Director of the Future Skills Centre, a forward-thinking hub for research and collaboration dedicated to preparing Canadians for employment success. Pedro has advised all levels of government on social & economic policy. His focus has been on the formation and implementation of poverty reduction strategies, a life-long mission to contribute to income security reform, seeking breakthroughs on housing and homelessness, immigration reform, workforce development as well as stewarding support and growth for community benefits initiatives. Pedro's work and extensive volunteer activities in the non-profit sector span two decades, focused on public policy, community organizing and communications.