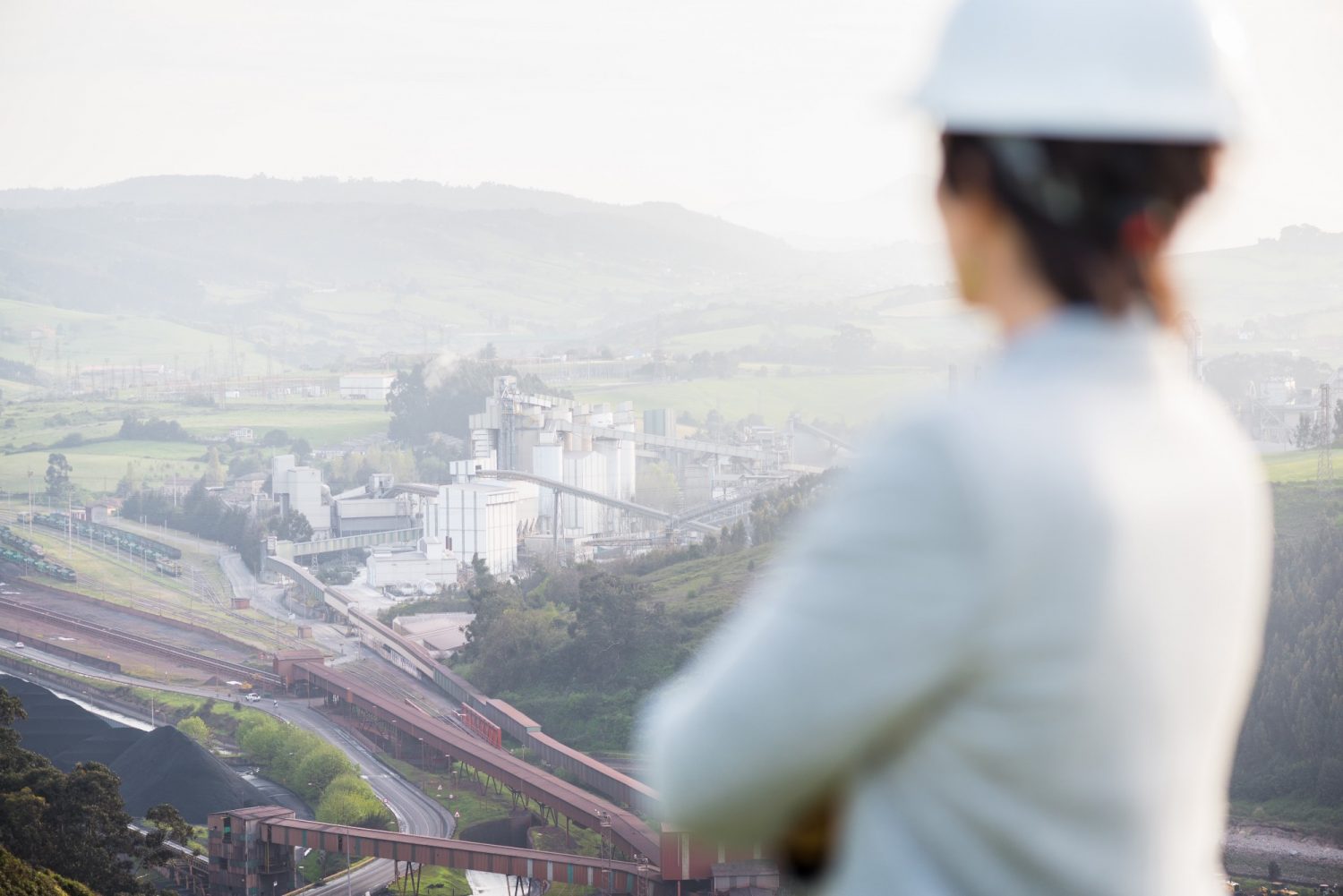 Publication
R.E.S.P.E.C.T les arbitres: Régulateurs de l'énergie au Canada (anglais seulement)
L'énergie alimente notre économie. Elle chauffe nos foyers, nous relie à notre famille et nos amis et fait pousser notre nourriture.
Le secteur canadien de l'énergie connaît une rapide mutation. Les moteurs de ce changement sont d'ordre local, national, mondial, environnemental, économique et plus encore. Les organismes de réglementation de l'énergie sont soumis à une pression croissante pour trouver un équilibre entre les priorités concurrentes et respecter les normes élevées imposées par les parties prenantes.
Le Forum des politiques publiques, en collaboration avec l'Alberta Energy Regulator, l'Office national de l'énergie, la Commission canadienne de sûreté nucléaire et EY, a organisé, sur une période de six mois, trois tables rondes réunissant des organismes de réglementation de l'énergie fédéraux, provinciaux et territoriaux afin de discuter des changements du paysage canadien de l'énergie et de leurs incidences sur les organismes de réglementation. Les thèmes de ces conversations, étudiés dans le présent document de travail, serviront de base au travail du Canadian Energy Regulators Network (Réseau canadien des organismes de réglementation de l'énergie) qui va bientôt voir le jour.
---
EXECUTIVE SUMMARY
Regulators are distinguished by their culture of independence.[1] Low levels of public confidence in Canada's natural resources sector [2] has called into question the perceived and real independent roles of Canada's energy regulators, challenged their practices and pushed for policy discussions and decisions beyond their mandates. Canadians have an increasing expectation that regulators will function as outward-facing, transparent organizations.
The reality is that Canada's resource development system is not broken. As Cleland (2016) notes, "decisions are regularly made, many communities are satisfied, and the public interest is well-served." But there are several areas — particularly in the policy and planning stages — that require assessment and adjustment.
The process to determine the solutions to the issues above, and to restore public confidence, will take time and require a complex series of activities, trust building and authentic engagement on the part of all stakeholders: policymakers, regulators, industry, landowners and Indigenous populations.
Regulators have a role to play to restore public confidence in Canada's natural resources sector.
In response to this changing landscape, a few of Canada's energy regulators have undertaken individual journeys to achieve regulatory excellence. In 2010 the Government of Alberta [3] established the Regulatory Enhancement Task Force to conduct a comprehensive upstream oil and gas regulatory review and recommend system level reforms to ensure Alberta has a modern, efficient, outcomes-based and competitive regulatory system. The Task Force made six recommendations, including the creation of "a single regulatory body with unified responsibility for policy assurance (regulatory delivery) of upstream oil and gas development activities." This recommendation led to the creation of the Alberta Energy Regulator (AER). Since its inception, the AER has worked to restore and sustain public trust and confidence in regulatory systems. For federal energy regulators like the Canadian Nuclear Safety Commission (CNSC) and the National Energy Board (NEB), significant international incidents and an evolving national dialogue on climate change and economic well-being have added to the magnification of their work.
---
REG X
In 2014, the AER commissioned a study by Dr. Cary Coglianese at the University of Pennsylvania (UPenn) to determine "What is regulatory excellence?"[4] These findings — quickly nicknamed Reg X — became the starting point for a three-part dialogue among Canada's federal, provincial and territorial energy regulators on the practical application of regulatory excellence and the challenges facing their respective organizations. From January to August 2016, leaders from Canada's federal, provincial and territorial energy regulators met three times for open and candid discussion on regulatory excellence and the challenges facing their organizations. These discussions were supplemented with input collected through an online survey. As a next step, the Public Policy Forum will engage Canada's federal and provincial energy regulators in the creation of a community that meets regularly to explore and develop solutions to these issues.
After almost a year of extensive research and engagement, the University of Pennsylvania's Penn Program delivered its findings to the AER, which released Listen- ing, Learning and Leading: A Framework for Regulatory Excellence. This framework provides considerations and guidelines within which regulators should attempt to operate.
PPR identifies regulatory excellence as having the core attributes of utmost integrity, empathic engagement and stellar competence. The adjectives "utmost," "empathic," and "stellar" indicate that, although even good regulators need integrity, engagement and competence, the excellent regulator needs these to the highest degree. Being an excellent regulator is about more than just operational excellence. It involves acting with integrity, engaging stakeholders with fairness and empathy and having high-performing and capable employees.
Recommendations
The regulatory excellence framework provides five recommendations for organizations to use as a guide on their journey. The challenge for each regulator is how to activate and demonstrate these capabilities while managing within the constraints of their operational realities.
• 1: Align strategic priorities around all three core attributes of regulatory excellence.
• 2: Align organizational culture with the three core attributes of regulatory excellence.
• 3: Build human capital that maintains stellar technical competence as well as ensures empathic engagement and continued commitment to professional and public integrity.
• 4: Involve the public in operationalizing regulatory excellence and in identifying management priorities.
• 5: Take a strategic approach to evaluation and performance measurement.
---
REGULATORS AS REFEREES
"Regulators operate in a complex environment at the interface between public authorities, the private sector, and end-users. As "referees" of the markets, they must balance competing wants and needs from different actors. They must act objectively, impartially and consistently without conflict of interest or bias." [5]
The notion of regulators as referees has real and visible implications for the work that Canada's energy regulators have resolved to undertake. A referee — in the context of a sport — observes the interplay of individuals or teams and intervenes when players fail to follow the rules of the game. The role of the referee is understood by all parties — players, judges, fans and owners — and respected when the referee demonstrates fair and impartial judgment. As the role of the referee is understood and valued by all those engaged in the sport, so too does each player understand his or her role and fulfill it to the best of their ability; such behaviour is considered good sportsmanship. In practice, the function of the referee is an ever-changing and challenging one. Across all parties, mandates, emotions and other biases emerge to influence the views and behaviors of others. The attempt to change views and behaviours can manifest in disagreements between actors and the referee and in displays of poor sportsmanship, even when the referee makes the right call.
Good sportsmanship translates in a market context to good governance. When each actor understands and fulfills his or her role, the market operates as it has been designed. Instead of athletes, judges, owners and fans, the market functions include legislation and regulation that guide the development, generation, storage, transportation, sale and purchase of energy. These roles are divided among government, independent agencies, private industry, private citizens, Indigenous groups and consumers. When an actor fails to fulfill his or her responsibilities, the regulator is present to engage and to apply the necessary action. When several players lack the information or knowledge to determine whether other parties are fulfilling their roles, concerns and questions arise among all parties.
---
A PLAN FOR CANADA'S ENERGY REGULATORS
Collectively, Canada's energy regulators have identified issues they will continue to explore with other stakeholders in the natural resources sector, to fulfill their part in restoring public confidence. Together, Canada's energy regulators will work collaboratively to:
Establish and benchmark regulatory excellence;
Manage expectations and communicate clearly; and
Develop new skillsets.
Canada's energy regulators will seek opportunities to work with other actors in the market to:
Improve relationships with all stakeholders;
Reinforce inter- and intra-departmental relationships and formalize information sharing; and
Promote energy literacy in Canada.
ESTABLISH AND BENCHMARK REGULATORY EXCELLENCE
The AER, NEB and the CNSC, with the support of the Forum and EY, came together to explore, define, and adopt terms for regulatory excellence. The initiative of this group was welcomed within the community of energy regulators, as a signal and a commitment to a new era in collaboration and transparency. The opportunities to meet and engage in candid discussion — under the auspice of Chatham House Rules [6] — about the challenges regulators face and how to address those problems has built a community committed to improving a broad range of functions, from hiring and community engagement to in- formation sharing and more.
With the commitment to demonstrate regulatory excellence comes many questions about how precisely to define, measure and track it. Who defines the metrics of excellence? How will those metrics be captured? By whom? What international benchmarks exist? All of these questions and more need to be addressed in ways that allow each energy regulator to deliver its personal mandate while working towards common, global standards. Conducting an environmental scan of international initiatives will be a critical component to establishing and benchmarking regulatory excellence.
MANAGE EXPECTATIONS AND COMMUNICATE CLEARLY
In the face of rapid environmental and economic changes, societal expectations for consultation on energy projects have increased in recent years, placing tremendous pressure on regulators. In the absence of public forums for discussion about Canada's energy mix and supply and about the societal and environmental impact of each action, regulatory hearings often become a proxy for these more fundamental debates about broad-ranging energy issues. The result is packed rooms with many individuals ready and willing to discuss issues that are beyond the mandate of energy regulators.
Many regulators are coming from a historic place where other actors in the system — especially consumers and in some cases, Indigenous populations — had little awareness of, or interest in, the role of regulators. With increasing demand for information and transparency of communications and processes, regulators must work to adopt a culture of open and transparent communication that en- compasses the regulators' traditional and non-traditional audiences. Increasingly, this move to transparency is demonstrated with communications strategies that lever- age social media tools and promote clear, concise and accessible information about the mandates and functions of regulators. The findings of the federal review to modernize the National Energy Board [7] may offer some insights in this direction, and could inform how regulators in other jurisdictions in Canada approach these issues.
DEVELOP NEW SKILLSETS
A move toward being more outward-facing and transparent organizations necessitates that regulatory agencies attract adaptable leaders who will address the challenges of today and tomorrow. Developing proactive and trans- parent communications strategies and authentic relationships with stakeholders reinforces the important role of regulators in the Canadian energy ecosystem and the degree to which the regulatory environment is increasingly in the public eye and changing as a result of social, economic, environmental and political pressures.
In this new environment, regulatory agencies will continue to require staff with the depth and skills in regulatory procedure, as well as knowledge of that which is being regulated. There is also (new) demand for staff with soft and technological skills, a desire to lead, to adapt to change and to be proactive.
The changing skillset has implications for the training of existing employees and the hiring process of new employees. In the context of Canada's broader demographic trends, regulators will face steep competition to attract the next generation of Canadians. From 2010 to 2030, the population over the age of 65 will double. During this same period, the Canadian labour force will only grow by eight percent (compared to 30-percent growth during the 20- year period from 1990 to 2010). Without aggressive immigration, there will be significantly fewer people in the workforce. In addition to the implications of caring for an older population, and for productivity improvements to grow Canada's economy, there is also significant implications for the employers of tomorrow: they will all be in competition with one another to attract the best and brightest talent to their organizations or change their business model to require fewer employees. With such stark dependency ratios, Canadian regulators will require an employment strategy that differentiates them from their competitors to attract the best and the brightest.
REINFORCE INTER- AND INTRA-DEPARTMENTAL RELATIONSHIPS AND FORMALIZE INFORMATION SHARING
The Canadian constitution divides legal authority between the federal and provincial governments. These legislative powers, in turn, are expressed in a body of laws that, together, determine responsibility for economic and social policy and assign regulatory responsibilities to independent agencies at the federal or provincial level. The manifestation of these responsibilities comes in several forms:
Departments that set policy and have full regulatory responsibility for those policies;
Departments that set policy and share regulatory responsibility for those policies with Crown corporations or independent regulatory agencies in their portfolio;
Departments that set policy for which regulatory responsibilities are devolved to a Crown corporation or agency in the same portfolio, in another portfolio or by an agency shared between two Ministries; and
Departments that set policy and share regulatory responsibility with provinces.
The division of responsibility raises questions about the formal and informal networks in which policymakers and regulators work together to inform policy, share information and conduct public consultations while respecting the mandates of each organization. For example, recent changes in political leadership or the policy position of the federal government, and in British Columbia, Alberta and New Brunswick have brought real change to the role of energy regulators. In his letter to Minister Carr, the prime minister mandated a review of the NEB Act (now underway), which could result in profound changes for the future of the regulator. In British Columbia, the provincial energy regulator's list of responsibilities has grown considerably, requiring the regulator to remain adaptable, flexible and ready for change. In Alberta, the introduction of a new governing party and subsequent shuffle of senior bureaucrats has introduced a period of intensive, new relationship building among elected officials, (senior) bureaucrats and the companies that operate in that province. In New Brunswick, a lack of transparency between the government and private industry is eroding trust in the public sector, and changing the parameters in which the regulator operates. There is a disconnect between these moving-target type relationships and the manner in which departments and their regulatory agencies were designed to interact. To improve inter- and intra-departmental relations, and to clarify roles and responsibilities in the short-term, government departments and regulatory agencies should regularize interaction between deputy ministers and the heads of regulatory agencies, with the intention of working towards regular lines of communication between other functions as necessary, such as environmental planning, compliance, data and monitoring.
IMPROVE RELATIONSHIPS WITH ALL STAKEHOLDERS
While there are formal, legal parameters that guide the relationships between departments and regulatory agencies, the same cannot be said of the relationship between regulators and local communities, Indigenous populations, non-government and non-profit organizations, social enterprises and industry. The emergence of 'social license' — defined as community acceptance or approval [8] – challenges the value placed upon scientific data in the regulatory process, as well as the process itself. In the latter case, this includes who is engaged in the consultation process; how consultation processes are conducted; and the manner in which regulators develop and nurture relationships with actors throughout the lifespan of an individual project. Addressing issues of social license and an increasing lack of public trust towards governments' approach to energy development and regulation in Canada will mean serious investment to (re)build authentic relationships with local communities, Indigenous populations and industry, while still maintaining a position that serves the public interest. Doing so presents an opportunity for regulators to examine their governance structure and to develop means to fully engage with these stakeholders in a way that protects the independence of the regulatory function.
PROMOTE ENERGY LITERACY
The production, storage and distribution of energy involve a vast network of infrastructure, from dams and off-shore oil rigs to the switches and plugs in our homes. Together, this results in a complex system of decisions, based on rigorous scientific method, which is invisible to many Canadians. Canadians expect their lights to turn on and their homes to be heated for an affordable price, from reliable sources, with minimal impact on the environment. Yet energy production — from identifying resources and determining how to develop them, to storage and distribution involves a vast, complex network of infrastructure. Understanding the trade-offs associated with making deliberate policy and regulatory choices that strike to balance the tension between energy security, environmental stewardship, social welfare, Indigenous rights and values and economic growth is complex, and invisible to many Canadians.
No single organization or institution has been charged with promoting science or energy literacy in Canada. As a result, there is ample access to misleading information about the science behind Canada's energy system, different energy sources, storage and distribution methods and the safety and environmental impact of Canada's energy systems. Who is responsible for promoting energy and scientific literacy in Canada? What is the role of energy regulators in promoting energy and scientific literacy? Should champions of energy literacy also combat false information and fear mongering about energy sources and their development, storage and impact on the environment (among other issues)? It is incumbent upon all actors in the natural resources sector to work together and provide clear, accessible information about Canada's energy sources and infrastructure to improve energy literacy in Canada.
NEXT STEPS
The Public Policy Forum will engage Canada's federal and provincial energy regulators in the creation of a designated community. The group will meet in-person twice annually to explore the themes outlined in this paper, and other relevant topics as they arise. The group will also engage their wider community, and other regulators, on a case-by-case basis as is relevant to the topic at hand. Join us for the first two meetings of the Canadian Energy Regulators Network. For more information about future events, or to be an event co-chair, please contact Rhonda Moore at Rhonda.moore@ppforum.ca.
---
ENDNOTES
[1] OECD (2016) Being an independent regulator. OECD Publications: France.
[2] Public Policy Forum (2016) Walk the talk: How Canada Can Restore Public Confidence in Resource Development. Online. Accessed November 2016. Available: https://www.ppforum.ca/sites/default/files/PPF%20Public_Confidence_Report%202016%20EN%20WEB_0.pdf.
[3] Government of Alberta (May 2011) Enhancing Assurance: Developing an integrated energy resource regulator. Online. Accessed May 2017. Available http://www.energy.alberta.ca/Org/pdfs/REPEnhancingAssuranceIntegratedRegulator.pdf.
[4] To read more about this initiative and the research behind it, visit the Alberta Energy Regulator's Regulator Excellence Initiative at https://www.aer.ca/about-aer/spotlight-on/regulatory-excellence-initiative.
[5] OECD (2016) Being an independent regulator. OECD Publications: France.
[6] From Chatham House (https://www.chathamhouse.org/about/chatham-house-rule) "When a meeting, or part thereof, is held under the Chatham House Rule, participants are free to use the information received, but neither the identity nor the affiliation of the speaker(s), nor that of any other participant, may be revealed."
[7] Prime Minister of Canada (2015) Minister of Natural Resources mandate letter, available online: http://pm.gc.ca/eng/minister-natural-resources-mandate-letter.
[8] Ibid.