Event
Sustainable Finance 2 with Governor Tiff Macklem & Barbara Zvan
Advancing Sustainable Finance and the Transition to a Low-Carbon Economy
Tiff Macklem was appointed Governor of the Bank of Canada, effective June 3, 2020, for a term of seven years.
Born in Montréal, Quebec, Mr. Macklem graduated from Queen's University in 1983 with a bachelor's degree in economics and completed a master's degree and a PhD in economics from the University of Western Ontario.
He first joined the Bank of Canada in 1984 and returned in 1989 following the completion of his PhD. Mr. Macklem occupied increasingly senior positions in the Research Department (now Canadian Economic Analysis) until his appointment as Chief in January 2000. He was appointed Advisor to the Governor in August 2003 and made a Deputy Governor in December 2004.
During the Global Financial Crisis, Mr. Macklem was Associate Deputy Minister at the Department of Finance, and served as Canada's representative at the G7, G20 and Financial Stability Board. In July 2010, Mr. Macklem returned to the Bank and was appointed Senior Deputy Governor.
Prior to his appointment as Governor, Mr. Macklem was the Dean of the Rotman School of Management at the University of Toronto, a role he assumed in July 2014. During his time at Rotman, he was a frequent speaker on the topics of the global financial system, risk management and public policy. He also served as a director of Scotiabank and chair of its board risk committee and was a member of Ontario's Internal Audit Committee, the Asian Business Leaders Advisory Board and the Advisory Board of Georgian Partners. He has previously chaired the Global Risk Institute and the Expert Panel on Sustainable Finance.
Mr. Macklem is married with three children.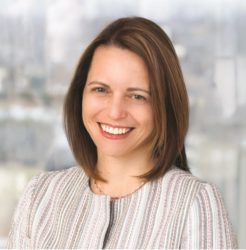 Barbara Zvan is the Inaugural President and Chief Executive Officer of the University Pension Plan Ontario (UPP) and former Chief Risk and Strategy Officer for the Ontario Teachers' Pension Plan. Recognized as a leading voice on sustainable investing and an ambassador for defined benefit pensions, Barbara is known for her efforts to bring institutional strength to complex challenges and forge new collaborative pathways for innovation and growth. She serves on the boards of various global institutions and associations focused on pension management, risk and responsible investing, including the Global Risk Institute, Responsible Investment Association and the advisory board of the Institute of Sustainable Finance at the Smith School of Business. She was appointed to the Government of Canada's Expert Panel on Sustainable Finance, is a member of the Advisory Committee for the new 'Investing to Address Climate Change' Charter and played a significant role in creating the G7 Investor Leadership Network.
Barbara is a Fellow of the Society of Actuaries and the Canadian Institute of Actuaries, a holder of the Institute of Corporate Directors designation (ICD.D) and has a Master of Mathematics degree from the University of Waterloo. She is an honouree of Canada's 2020 Clean50 and Canada's 2008 Top 40 Under 40.
Agenda
Agenda - Sustainable Finance 2 with Governor Tiff Macklem & Barbara Zvan
November 17
2:00 p.m. - 2:20 p.m.
Keynote Presentation by Tiff Macklem, Governor of the Bank of Canada, and Barbara Zvan, President and CEO at University Pension Plan Ontario
---
2:20 p.m. - 3:00 p.m.
Question & Answer Session moderated by Edward Greenspon, President & CEO of the Public Policy Forum
---
Sponsors
Thank you to our sponsors
For more information, please contact Darren Touch, Policy Lead at dtouch@ppforum.ca