Jane Suiter on the Irish Citizens' Assembly and its lessons for Canada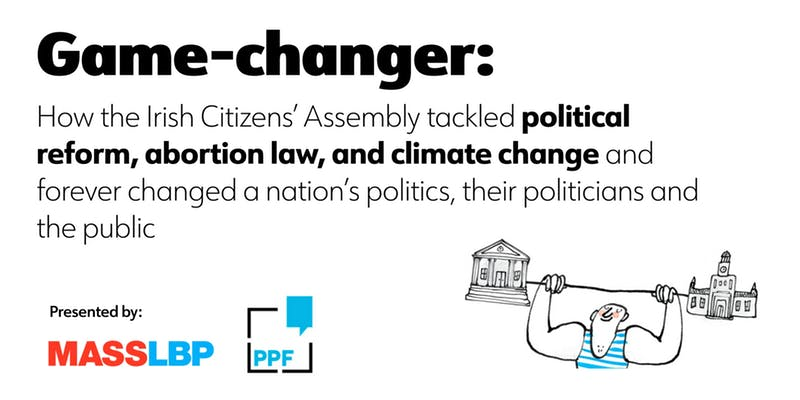 Date & Time
Wednesday May 29, 2019
5:00 p.m. - 7:00 p.m.
Location
Impact Hub Ottawa
6th Floor - 123 Slater St. Ottawa
Show Map
Three years ago, ninety-nine randomly selected citizens from across Ireland met for twelve weekends to tackle a range of issues that had deadlocked politicians: abortion, climate change, aging, and parliamentary reform.
Join us on May 29th in Ottawa for a special talk with Dr. Jane Suiter about the story of the Irish Citizens' Assembly and its lessons for Canada.
Co-presented by MASS LBP and the Public Policy Forum, and moderated by MASS Principal Peter MacLeod.