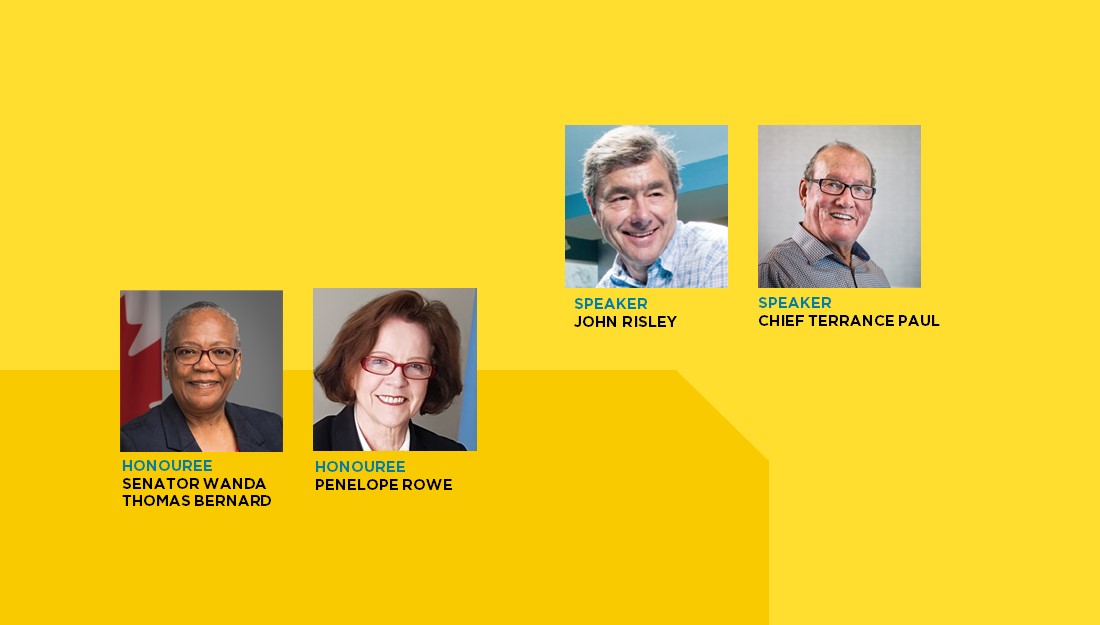 Event
Rebuilding the Local Economy: Inside the Mi'kmaq-Clearwater Deal & Frank McKenna Awards for Leadership in Public Policy
Watch the full conversation on PPF's YouTube channel. One of the first public conversations about the purchase of Clearwater Seafoods Inc. by a coalition of Mi'kmaq First Nations. Joined by the architects of this deal, Chief Terry Paul and John Risley outline and unpack this historic landmark of Indigenous ownership in the Atlantic region, what it means for Reconciliation, innovation and the economic opportunity it spurs.
About the Event
Host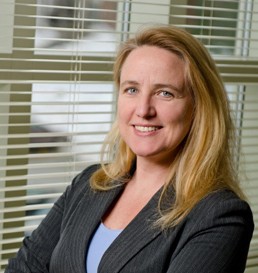 Karina is the Executive Director of the Pond-Deshpande Centre. She has more than 15 years of experience in senior management in both Fortune 500 and start-up companies focusing on financial and strategic management and business development.
Prior to coming to UNEI, Karina was the Vice-President, Operations at Autism Pro, a virtual autism clinic, aimed at increasing accessibility to autism intervention for six years. In this role, she managed the overall operations and strategic planning of Autism Pro. She raised more than $4 million from a variety of sources, including government and venture capitalists, and developed strategic partnerships worldwide for lobbying policy change, advocacy and increasing distribution of autism intervention support.
Karina is the past president of the Board of Directors of the YMCA Fredericton and was the campaign co-chair of the "Your New Y" fundraising initiative. During her work with the YMCA, she was instrumental in securing more than $11 million in funding from all three levels of government and the community to launch the construction of a new YMCA in Fredericton.
Karina has also held positions at UNB, Mathis Instruments, and Procter and Gamble.
She has an MBA from York University's Schulich School of Business, and a Bachelor of Science in Engineering from the University of Western Ontario.
Address by Premier Stephen McNeil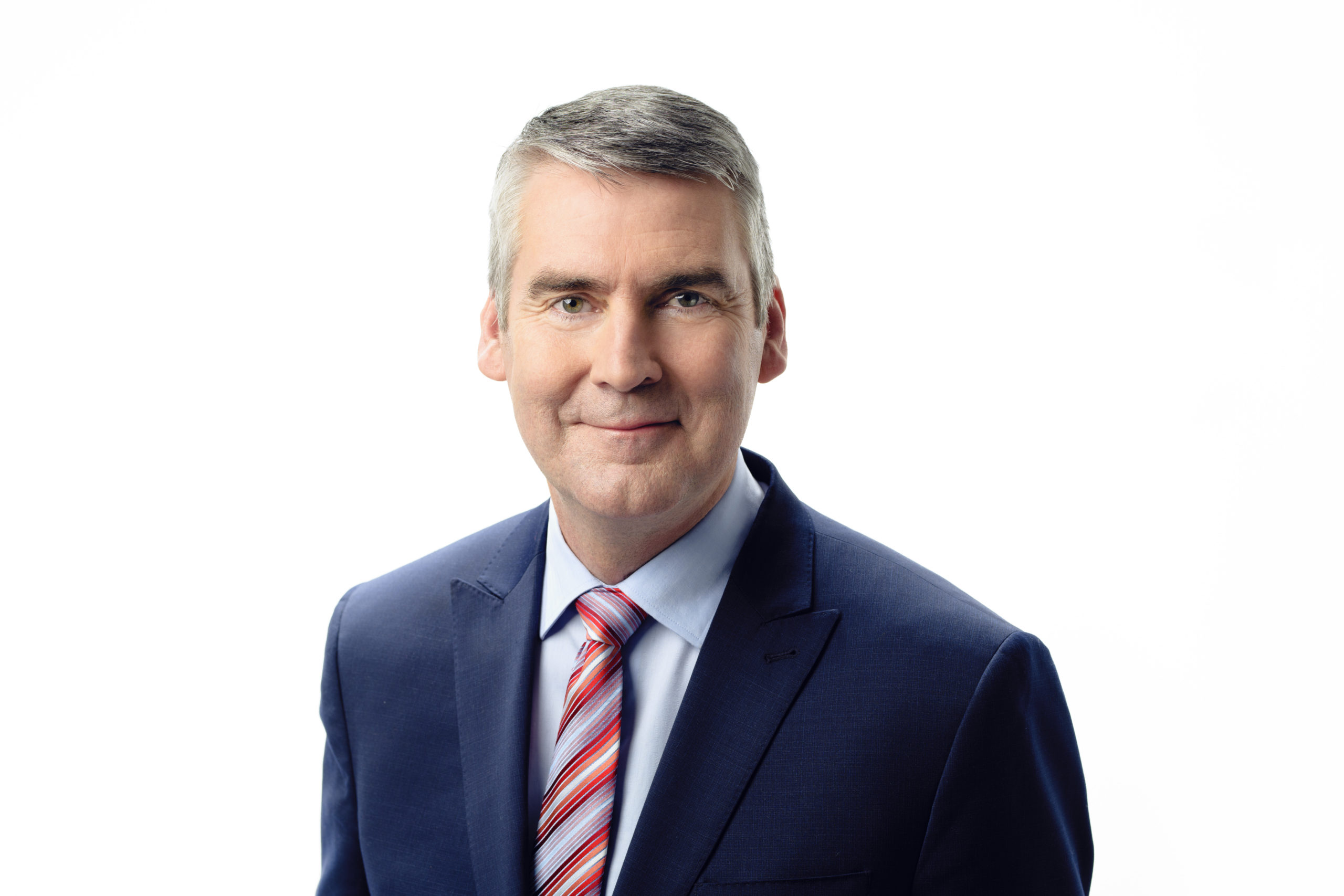 Premier Stephen McNeil attributes his core values and strong commitment to public service to his large, close-knit family.
Stephen is the 12th of 17 siblings who were born and raised in Nova Scotia's beautiful Annapolis Valley.
After graduating from the Nova Scotia Community College, he owned and operated a small business in Bridgetown for 18 years.
Stephen's inspiration to serve his community came from his late mother, Theresa, the first female sheriff in Canada.
He first won the privilege of serving the people of Annapolis in the provincial legislature in 2003 and has been their MLA since.
Stephen became leader of the Nova Scotia Liberal Party in 2007 and led his team to majority election wins in October 2013 and May 2017.
As premier, he has led the province to stable financial ground, which has allowed government to make new investments in Nova Scotians' priorities in health care, education, creating opportunities for young people, and more.
Stephen's vision for Nova Scotia is one of an inclusive, welcoming, innovative, and entrepreneurial province where everyone has the opportunity to succeed.
Stephen lives with his wife Andrea in the house where he grew up in Upper Granville, Annapolis County. They have two grown children, Colleen and Jeffrey.
Fireside Chat - Rebuilding the Local Economy: Inside the Mi'kmaq-Clearwater Deal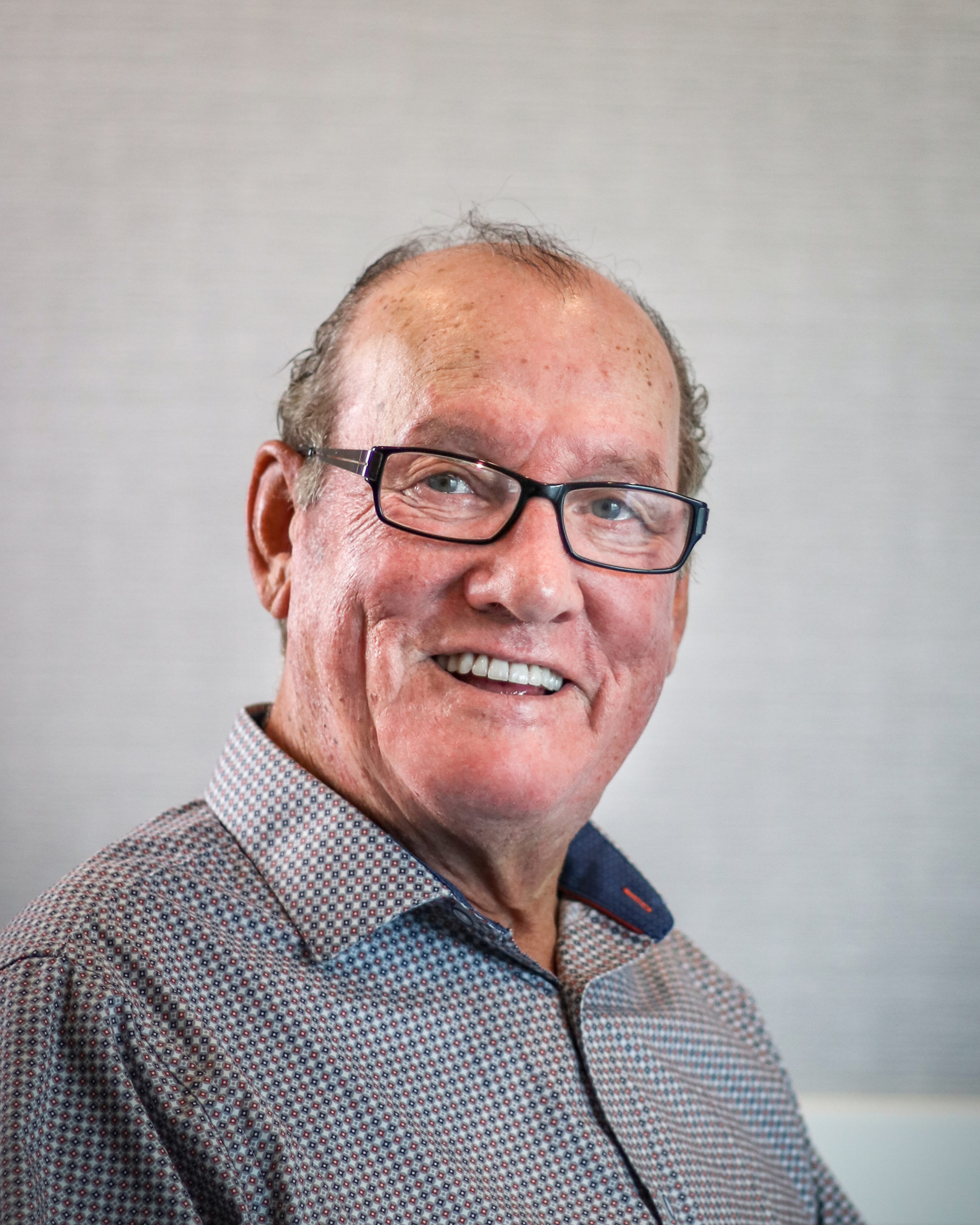 Terry Paul is the Chief of Membertou, a position he has held for the past 36 years. During that time, Paul has guided his community and administration into one of the most efficient and economically flourishing Indigenous communities in the country.
Chief Paul started his career with the Boston Indian Council where he received his background training in finance and management. Returning home to Membertou, Chief Paul joined the Membertou Band Council in the role of Economic Development Officer and progressed to the position of Band Manager before he was elected as Chief in 1984.
Chief Paul has achieved many notable accomplishments in his current role, as Chief and CEO of Membertou, including being named to one of Canada's highest honours. In 2017, Chief Paul was appointed to the Order of Canada. He is also an inductee of the Nova Scotia Business Hall of Fame, and recipient of the Frank McKenna Leadership Award. Chief Paul holds an honourary doctorate from Cape Breton University, and in 2019 led his organization to being named as a Canada's Best Managed Company. In January 2020, Chief Paul received the Canadian Council for Aboriginal Business Lifetime Achievement Award.
Chief Paul is credited with tripling the land base for the Membertou Reserve and increasing the employment rate within Membertou to 80% in the community. In November 2020, Chief Paul led the single largest investment made by an Indigenous group in Canada, with the acquisition of Clearwater Seafoods.
The Membertou motto of "Welcoming the World" is undoubtedly the most accurate representation of the open and progressive Indigenous community that Membertou has become under the leadership of Chief Terry Paul.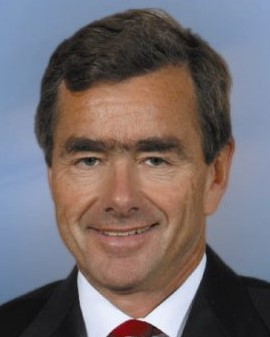 John Risley is Chairman and CEO of CFFI Ventures Inc., a diversified holding company operating internationally. The company has majority or significant stakes in a portfolio of young companies ranging from financial services, renewable energy and the tech sector. He is also the Chair of Northern Private Capital, a Toronto based fund which invests in high growth opportunities, and Chair of MDA Corporation, Canada's iconic space company.
Mr. Risley is very active in community affairs, sitting on the Board of a number of charitable organizations. He is a Director of Futurpreneur Canada, and Chair of the Ocean Supercluster. He regularly engages in public policy debate and is a member of the World President's Organization, The Chief Executives Organization, the Business Council of Canada and the Trilateral Commission. He is also a graduate of Harvard University's President's Program in Leadership.
He was named an Officer of the Order of Canada in 1997 and is a member of the New York Yacht Club and the Royal Ocean Racing Club.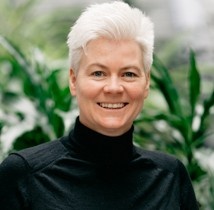 Kim Brooks loves the study and practice of law and is interested in public policy generally. She has had the privilege of holding faculty positions at several faculties of law and prior to academia she practiced as a tax lawyer with Stikeman Elliott LLP in their Toronto and London (UK) offices.
In conversation with Frank McKenna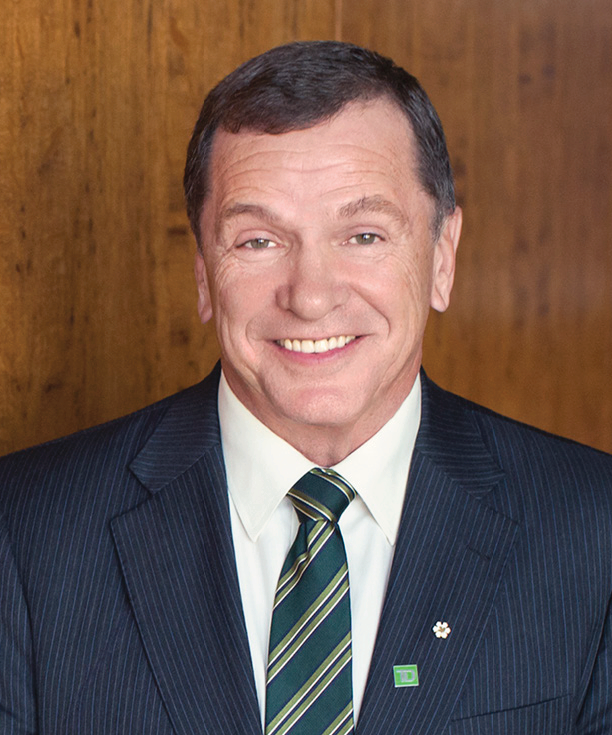 Frank McKenna is one of Canada's most respected political and business leaders.
He has been an executive with TD Bank Group since 2006 and joined TD Securities in January 2020. As Deputy Chair,
he is focused on supporting the continued expansion of TD Securities' global footprint.
He is a graduate of St. Francis Xavier University, Queen's University and the University of New Brunswick Law
School. He was awarded a prestigious Lord Beaverbrook Scholarship in Law and has practiced in courtrooms
all the way up to the Supreme Court of Canada. He achieved widespread acclaim for his successful defence of
Canadian boxing legend, Yvon Durelle.
He was elected Premier of New Brunswick in 1987 in a historic victory that left him with all 58 seats in the
legislative assembly.
His time as a Premier was marked with widespread acclaim for balanced budgets and unprecedented job
creation. He was the only politician in Canadian history to ever be named as Economic Developer of the Year
and was inducted into the Canadian Technology Hall of Fame.
He retired ten years ago to the day of his original election, keeping his promise to the people of New
Brunswick that he would only serve ten years.
Since leaving public life, he was in widespread demand as a Corporate Director and acted as Counsel to
two national law firms. He was named by Prime Minister Jean Chrétien to the Security Intelligence Review
Committee. He was also inducted into the New Brunswick Business Hall of Fame and the Canadian Business
Hall of Fame.
In 2005 he accepted an invitation from Prime Minister Paul Martin to become Canadian Ambassador to
the United States of America.
Upon completing his time as Ambassador, he resumed his corporate career with TD Bank Group, one of North
America's largest banks. He also became the Chairman of Brookfield Asset Management, a global asset manager
with $500 billion in assets. Additionally, he became a Director of Canadian Natural Resources (CNRL), Canada's largest
oil and gas producer.
Mr. McKenna has a School of Public Policy named in his honor at St. Thomas University and the Frank McKenna
Leadership Centre at St. Francis Xavier University.
His charitable work, particularly in Haiti, was rewarded with the Red Cross Humanitarian of the Year award.
Mr. McKenna is a Queen's Counsel, Member of the Queen's Privy Counsel, a Fellow of the Institute of Corporate
Directors, a Member of the Order of New Brunswick and a Member of the Order of Canada. He is the recipient of
15 Honorary Degrees.
He and his wife, Julie have three grown children.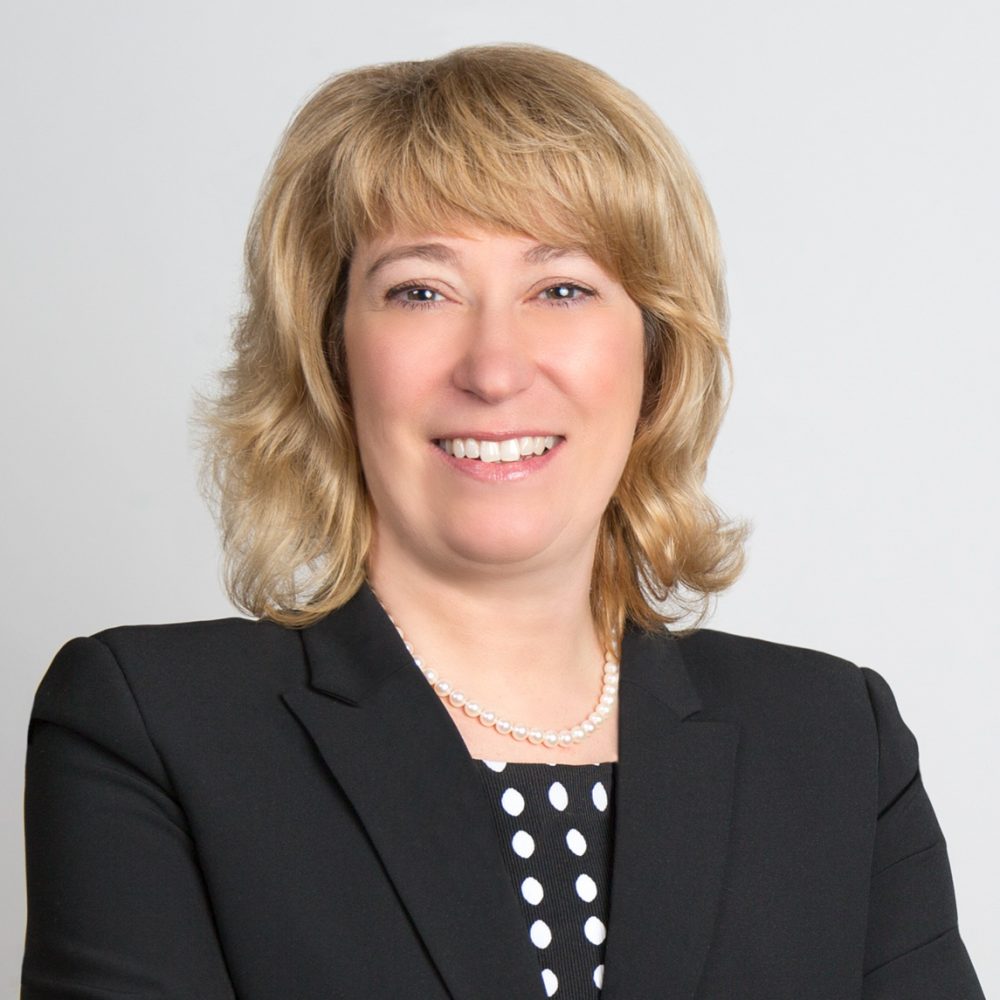 As President and CEO of Nova Scotia Business Inc., Laurel Broten is responsible for providing overall strategic direction for the crown corporation. Working with a private sector led Board of Directors, Laurel is focused on transformative strategies that implement evidence-based decision-making to lead the business development agency for the province.
As a former Bay street lawyer, Ontario Cabinet Minister, public policy expert and advocate, Laurel has a proven ability to build strategic alliances and partnerships between business, government and communities.
She earned both a Bachelor of Arts and a Bachelor of Science degree from McMaster University, followed by a juris doctorate from the University of Western Ontario. Upon graduation, Laurel was selected as a law clerk to Madam Justice Claire L'Heureux-Dubé at the Supreme Court of Canada.
When she's not trying to grow the Nova Scotia economy, Laurel enjoys keeping up with her twin boys Zachary and Ryan, and spending time with her husband Paul and their entire family at the cottage.
Honourees - Frank McKenna Award for Leadership in Public Policy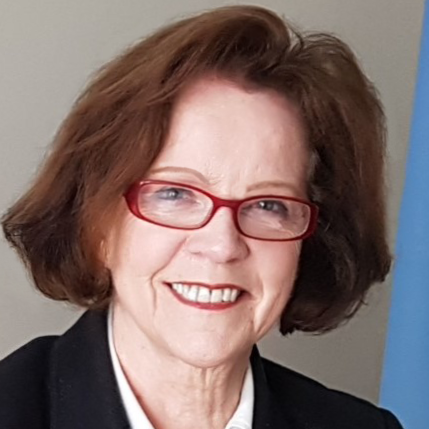 Described as a risk taker with a passion for public policy, Penelope Rowe has brought considerable foresight and innovation to conceptualizing solutions to effect social change. When named to the Order of Canada, she was cited as a tenacious advocate for the social and economic well-being of Canadians. Committed to the ingenuity of the community sector, she creates connections between policy makers and community workers.
As Chief Executive Officer of the Community Sector Council NL since its founding in 1976, Rowe has built the organization from a small local organization to a strong provincial group which is a nationally recognized. CSC NL is a social development, planning, research, policy and service organization. With a team of committed employees and Board members since its inception CSC NL has filled voids and spearheaded the development of many innovative community programs such as the province's first Early Childhood Education Training Centre and Family Resource Centre, and given profile to many social issues such as unemployment, child sexual abuse, the needs of persons with physical disabilities and mental health issues, deplorable boarding home conditions, and the addiction problems of women. The organization has undertaken a wide range of research projects including the social impacts of offshore oil development, and the needs for home support services for the elderly. In the 1980's, CSC NL initiated cooperative nonprofit housing development for families, seniors and people with special needs.
An early champion of the links between social and economic development, her vision, perseverance and leadership throughout her career have led to many innovative community-based programs and she was instrumental in the development of a framework for the province's Strategic Social Plan – an integrated approach to policy development. Rowe's work promotes the community sector as central to economic and social development. Her efforts led to the ground-breaking relationship between the provincial government and the community sector in which the sector is identified as an "industry" sector and led to the Way Forward with Community – A Sector Work Plan to Advance the Social and Economic Contribution of Community Organizations released by the Government of NL in 2019.
As a player nationally and provincially, she advances the value of the community sector and the integration of social and economic development. She has held many Federal and Provincial Order-in-Council appointments. At a federal level, Rowe served on the Social Sciences Research and Humanities Council as its Vice Chair (the first non-academic to hold this senior position) and Chair of the Audit Committee. She was Co-chair of the Canadian Health Network, a former federal government online collaborative health promotion network; one of 22 members of the Prosperity Secretariat established by Prime Minister Mulroney; on the initial Court Challenges Program, Equality Panel; on the National Council of Welfare; and Prime Minister Trudeau's Canada Volunteerism Award Committee. She was one of nineteen Canadians who developed the signature Federal Government- Voluntary Sector Initiative which led to an Accord signed by Prime Minister Chrétien.
At a provincial level she was Chair of the NL Workers Compensation Board for 11 years; Chair of the Provincial Government's Social Policy Advisory Committee (seconded to undertake public consultation for the Government of NL); Chair of the Buildings Accessibility Advisory Committee and a member of the Premier's Council on Social Development and the Provincial Council of the Rural Secretariat.
Rowe has contributed to many charitable and NGO boards and committees including:
• The Governor General's Leadership Conference, National Executive
• The Standards and Accreditation Provisional Board, Imagine Canada
• The Rhodes Scholarship Selection Committee
• Northeast Regional Economic Development Board (NL)
• Canadian Council on Social Development
• Advisory Group on Nonprofit Sector Research, Statistics Canada
• Insurance Bureau of Canada Atlantic Task Force on Insurance Availability and Affordability
• Advisory Committee for the Social Enterprise Centre, Memorial University
She is on the Board of Directors of the Social Enterprise Council of Canada and Volunteer Canada.
As researcher and author, she has been the recipient of major research grants and authored reports on the social economy and voluntary sector including the Atlantic Regional Report of the National Survey of the Nonprofit and Voluntary Organizations (part of a national survey in collaboration with Statistics Canada) and a seminal report, The Leadership Gap: Perception or Reality which focused on the state of volunteerism in Newfoundland and Labrador. Under her guidance as a principal investigator, CSC NL in partnership with the Department of Economics, Memorial University, conducted the ground-breaking pilot study, Demonstrating the Economic Contributions of Community Sector Organizations in the St John's Region. She was rainmaker for a major Social Return on Investment Study of 12 organizations in NL carried out by the New Economics Foundation in the UK. Partnering with researchers from Mount Royal University, CSC NL completed Ready for Take Off, a survey of NL nonprofit social enterprises.
Over many years Penelope Rowe's contribution has been widely acknowledged. She has been featured as one of Canada's 50 most influential women by Chatelaine Magazine; was one of 20 women invited to lunch with Hillary Clinton, wife of then President Clinton at the G7 Summit in Halifax and named one of Atlantic Canada's top 50 CEOs by Atlantic Business Magazine. She was invested as a serving member of the Venerable Order of the Hospital of St. John of Jerusalem; is a recipient of Canada's 125th anniversary medal for her contribution to national social policy; the Queen's Jubilee and Diamond medals, and the Canadian Council on Social Development's President's Award for outstanding contribution to social policy in Canada.
In 2002 she was appointed to the Order of Canada and in 2015 was conferred an Honorary Doctor of Laws, by Memorial University. She was honoured by an all-party motion in the provincial legislature for her outstanding contribution to the Province of Newfoundland and Labrador.
She holds an MSc from the London School of Economics and Political Science where she studied as the beneficiary of a Career Development Award for academic studies in offshore development from the Government of Newfoundland and Labrador, as well as a Business Administration Certificate from Memorial University, and an undergraduate degree from Emerson College, Boston, Massachusetts, USA.
CSC NL is a registered charity whose vision is a prosperous and inclusive society that supports individuals, families and communities. The mission of CSC NL is to encourage citizen engagement, to promote the integration of social and economic development and to provide leadership in shaping public policies. The organization fosters volunteerism, community capacity and social enterprise.
Senator Wanda Thomas Bernard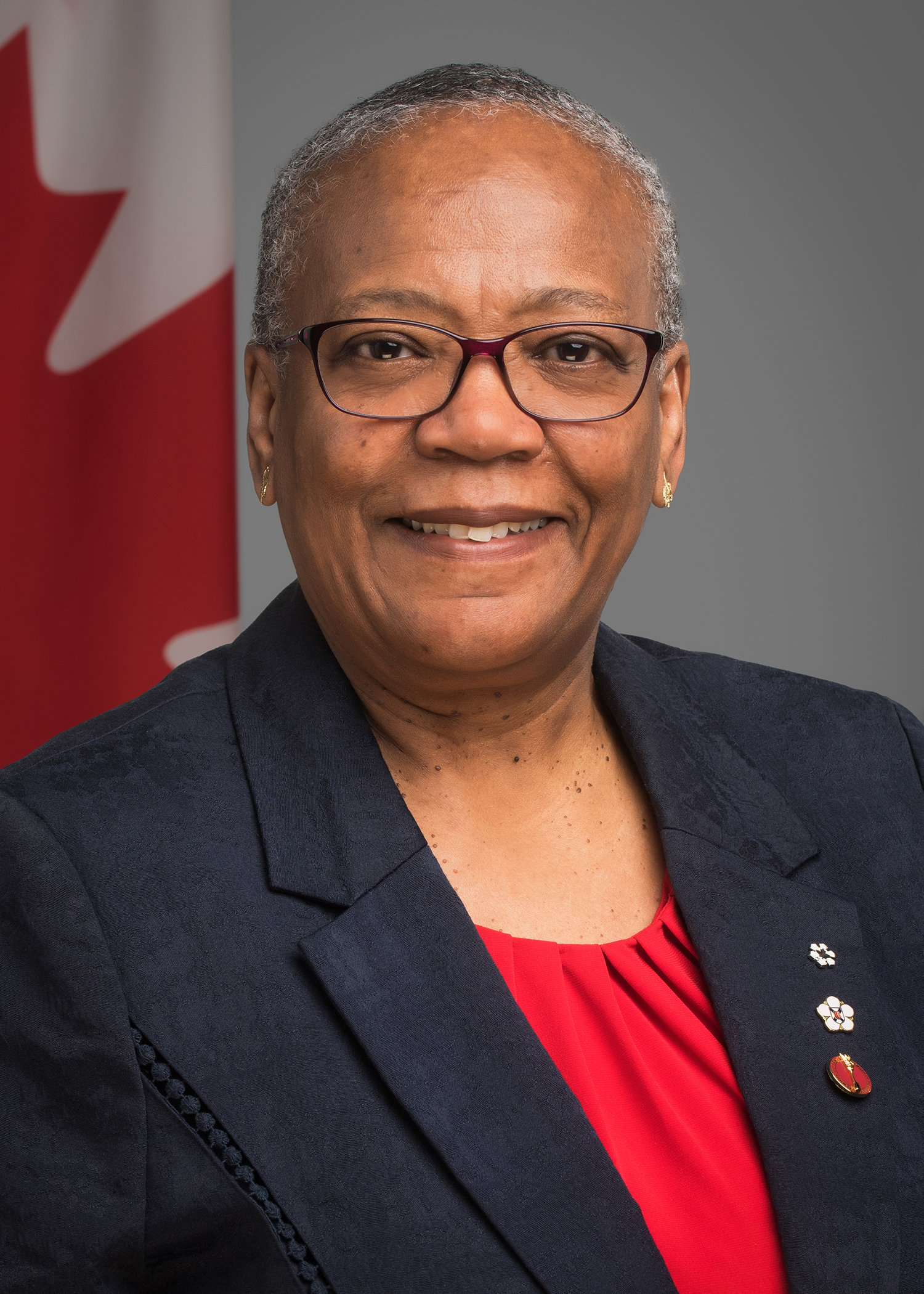 Senator Wanda Thomas Bernard is the first African Nova Scotian woman to be appointed to the Senate of Canada, representing the province of Nova Scotia and her hometown of East Preston. Senator Bernard champions issues impacting African Canadians and people living with disabilities. She is particularly invested in human rights, employment equity, and mental health. Through her involvement in community projects, her social work career, her time with Dalhousie School of Social Work, and now her work in the Senate and as a member of the Standing Senate Committee on Human Rights, Senator Bernard has maintained a deep dedication to social justice and racial justice. Senator Bernard advocates for reparations for the historic and continued anti-Black racism impacting the lives of African Canadians in her work.
Agenda
Agenda - Rebuilding the Local Economy: Inside the Mi'kmaq-Clearwater Deal & Frank McKenna Awards for Leadership in Public Policy
February 17
2:00 p.m. - 2:05 p.m.
Welcome
Edward Greenspon, President & CEO, Public Policy Forum
---
2:05 p.m. - 2:10 p.m.
Indigenous Welcome
Honour Song performed by David Meuse & Bill Meuse, Membertou Cultural Ambassadors.
---
2:10 p.m. - 2:15 p.m.
Premier Stephen McNeil, Government of Nova Scotia
---
2:15 p.m. - 3:00 p.m.
Rebuilding the Local Economy: Inside the Mi'kmaq-Clearwater Deal
Fireside Chat with Chief Terrance Paul, Membertou and John Risley, CFFI Ventures Inc
Moderated by Kim Brooks, Dean, Faculty of Management, Purdy Crawford Chair in Business Law, Dalhousie University.
Audience Q&A
---
3:00 p.m. - 3:25 p.m.
In conversation with Frank McKenna
In conversation with Frank McKenna, Deputy Chair, Wholesale, TD Bank Group, former Premier of New Brunswick and former Canadian Ambassador to the U.S.
Moderated by Laurel Broten, President & CEO, Nova Scotia Business Inc.
Audience Q&A
---
3:25 p.m. - 3:30 p.m.
Frank McKenna Award for Leadership in Public Policy
Honouree: Senator Wanda Thomas Bernard (NS)
Introduced by Karina Leblanc
---
3:30 p.m. - 3:35 p.m.
Frank McKenna Award for Leadership in Public Policy
Honouree: Penelope Rowe, Chief Executive Officer, Community Sector Council, Newfoundland & Labrador
Introduced by Karina Leblanc
---
3:35 p.m. - 3:45 p.m.
In conversation with Senator Wanda Thomas Bernard and Penelope Rowe
Facilitated by Karina Leblanc
---
Partners
Thank you to our supporting partners