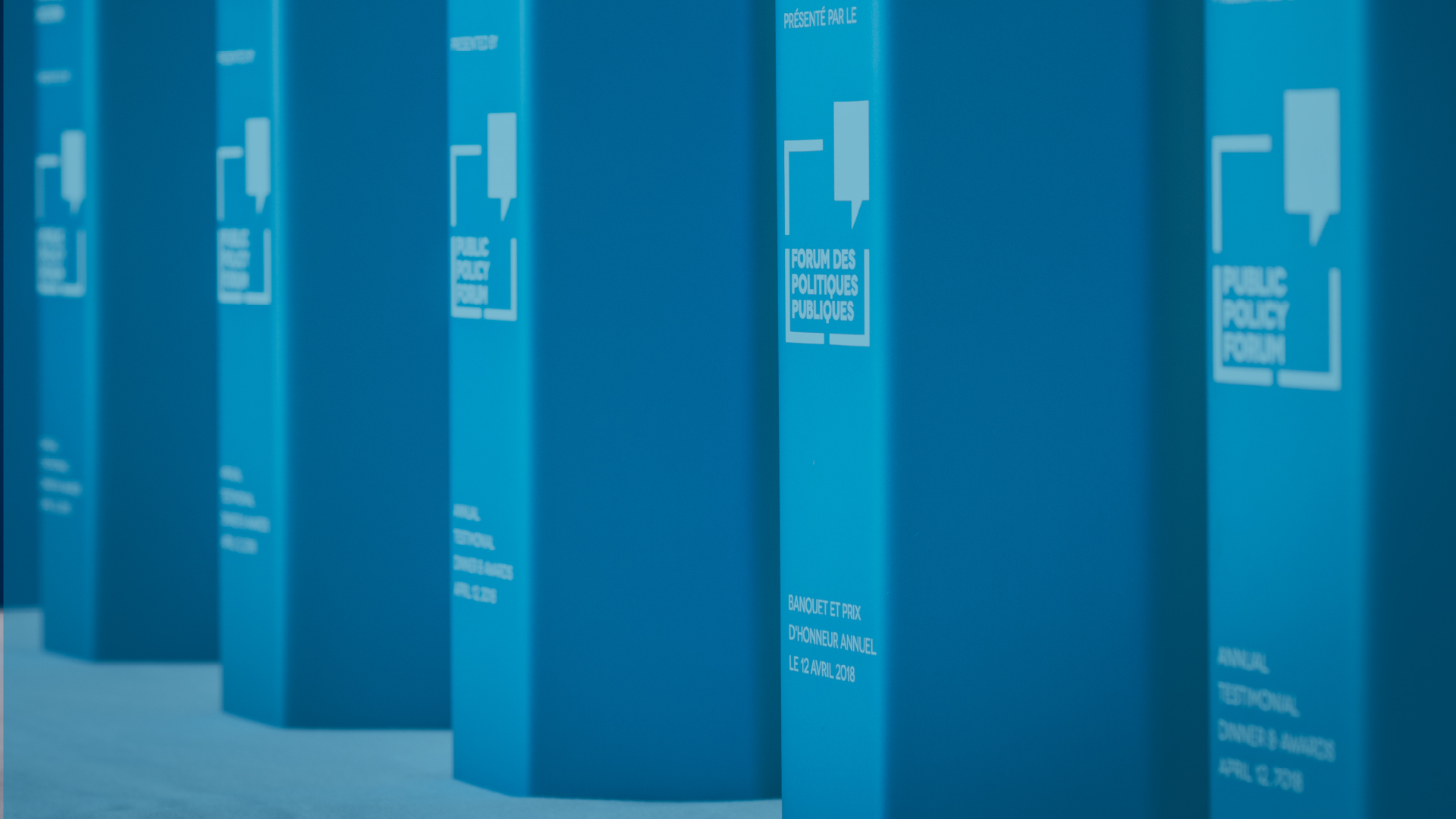 Event
Atlantic Dinner and Frank McKenna Awards 2022
Register Now
HOST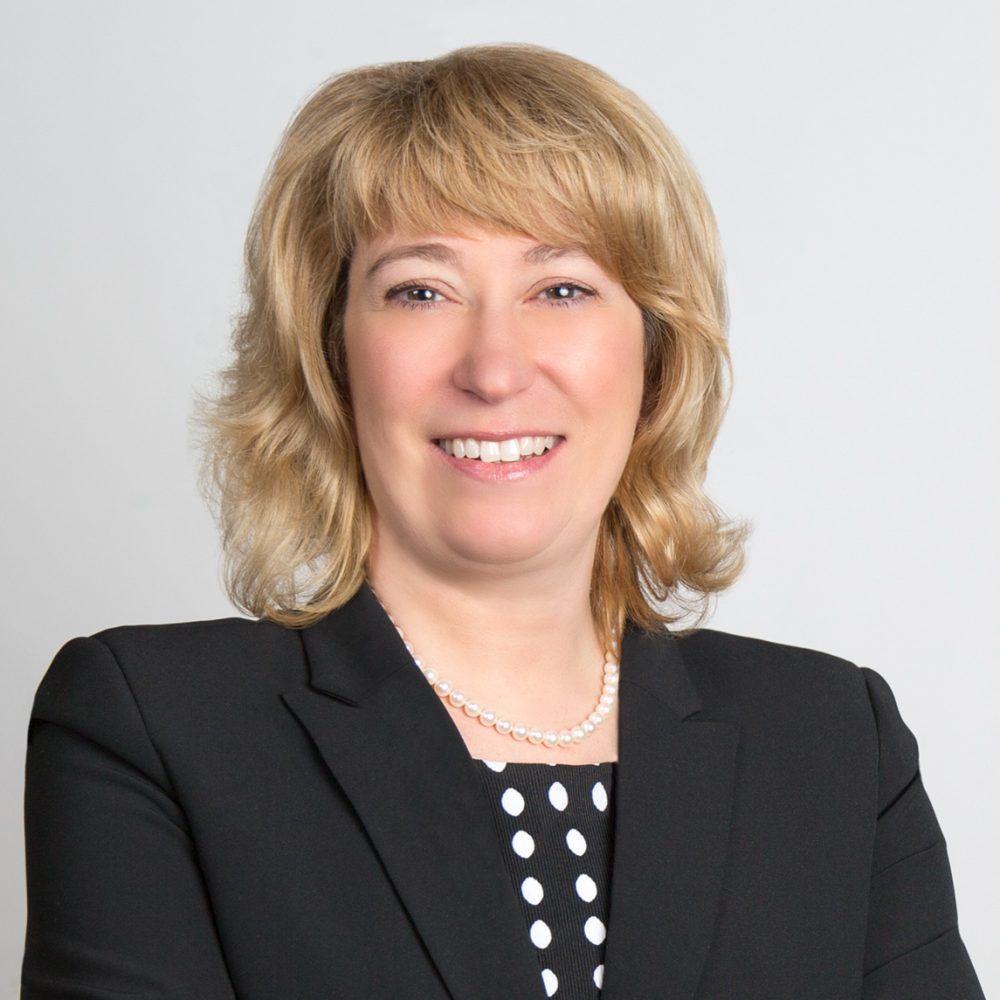 Laurel Broten is the President and CEO of Nova Scotia Business Inc. (NSBI), the agency responsible for investment attraction and export development for the Province of Nova Scotia, Canada. She is the first female to hold this position in the history of the organization. Since taking the helm in 2015, she has led the agency's transformation, attracting over 90 investments, increasing average export sales and the number of exporters, approving over 250 film funding commitments, and working with 160 businesses of diversity.
Having served in highly visible public leadership positions, Laurel's background experiences include fiscal responsibility, economic inclusion, environmental sustainability, strong public services, and global connectivity. She is a seasoned executive, public policy expert, former senior Ontario Cabinet Minister, lawyer, legislator and advocate.
From 2013 to 2015, as President and CEO of Broten Public Policy International Inc., Laurel provided strategic advice on complex public policy challenges, change management and government transformation to clients in Canada and abroad, including conducting a comprehensive review of Nova Scotia's taxes and regulations. Her recommendations, identified in Charting a Path for Growth, continue to have direct impact on the economic growth of Nova Scotia.
From 2003 until 2013, Laurel served in a number of senior roles in the Government of Ontario, including Minister of Education, Minister of Children and Youth Services, Minister of the Environment, Minister of Intergovernmental Affairs, Minister Responsible for Women's Issues, Vice-chair of Treasury Board/Management Board, and Parliamentary Assistant to the Premier, to the Minister of Health and Long-term Care and to the Minister of Energy.
After graduating with distinction with her Juris Doctor from the University of Western Ontario, Laurel clerked at the Supreme Court of Canada for Madam Justice Claire L'Heureux-Dubé. Laurel then practiced as a commercial and civil litigation lawyer with three leading Canadian law firms until her election to government in 2003.
For more than 25 years, Laurel has driven positive change and real results in some of the most pressing and challenging areas facing our communities, notably: child poverty, children and youth mental health, the residential school legacy, bullying and homophobia in schools, domestic violence, sexual abuse, misogyny, climate change, environmental degradation, economic inclusion, and the sustainability of our public services.
Laurel has engaged in communities across the region, as well as nationally, by serving as a director with several boards. She currently serves on the boards of the International Women's Forum – Atlantic, Prince's Trust Canada, the Prosperity Project, the Public Policy Forum of Canada, and Roots of Empathy. Since 2019, Laurel has been a part-time lecturer with Dalhousie University's Schulich School of Law, focused on law and public policy.
Laurel has been the recipient of several awards, including Atlantic Business Magazine's Top 50 CEOs; Canada's Most Powerful Women: Top 100 — CIBC Trailblazers and Trendsetters; the Women in Communication and Technology Gamechanger Award; and the Queen's Diamond Jubilee Medal.
Laurel, her husband, and twin teenaged sons live in Halifax, Nova Scotia.
HONOUREES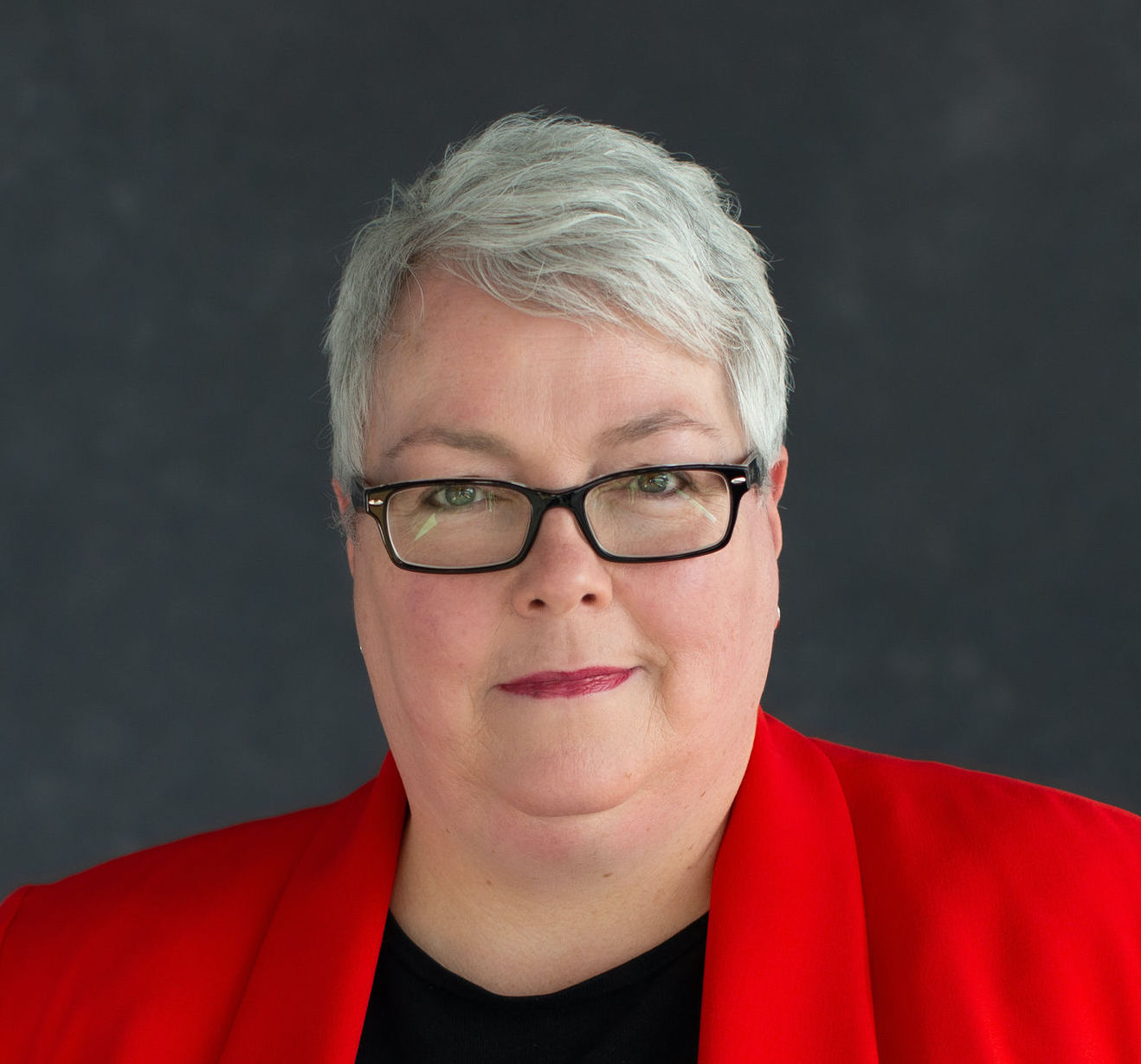 An award-winning former CEO and seasoned entrepreneur, Cathy's focus today continues to be growth. With over 35 years of business leadership, her own company Bennett Group of Companies grew from a small group of service businesses to operations in commercial and industrial construction, industrial manufacturing, human resource support, service, retail, industrial supply, and real estate investments and operations.
She is also one of the founders and General Partners of Sandpiper Ventures, a venture capital fund created and launched to invest in women and women's innovation as a proactive and profitable business decision. Sandpiper was one of the first venture funds in Canada investing in women-led companies at the seed stage, and the first on the east coast.
Focused on supporting start-ups Cathy is an associate fellow with the Creative Destruction Lab, and a board member with Propel ICT, Atlantic Canada's Virtual Accelerator, a member of the advisory board for the Women's Entrepreneurship Knowledge Hub (WEKH).
She has served on numerous private and public corporate boards with interests in real estate, natural resources, manufacturing, industrial construction, technology, and business services. She is currently an Independent Board Director with Vigilant Management, Marathon Gold and the Business Development Bank of Canada.
First elected in 2013 as a Member of the Newfoundland & Labrador House of Assembly, Cathy went on to serve in Cabinet as Minister of Finance, President of Treasury Board, Minister Responsible for the Status of Women, and the Office of the Chief Information Officer.
Jeff Dahn obtained his B.Sc. in Physics from Dalhousie University (1978) and his Ph.D. from the University of British Columbia in 1982. Dahn then worked at the National Research Council of Canada (82-85) and at Moli Energy Limited (85-90) before taking up a faculty position in the Physics Department at Simon Fraser University in 1990. He returned to Dalhousie University in 1996. At Moli, he did pioneering work on lithium-ion batteries.
Dr. Dahn was appointed as the NSERC/3M Canada Industrial Research Chair in Materials for Advanced Batteries at Dalhousie University in 1996, a position that he held until 2016. In 2016, Dr. Dahn began a research partnership with Tesla as the NSERC/Tesla Canada industrial research chair which will run at least till 2026. Jeff Dahn is the author or co-author of over 750 refereed journal papers and 73 inventions with patents issued or filed.
Dahn's research in the lithium-ion battery field has been recognized by numerous awards including a Governor General's Innovation Award (2016) and the Gerhard Herzberg Gold Medal in Science and Engineering (2017), Canada's top science prize. He was appointed an Officer of the Order of Canada in 2020..
Dr. Dahn's wife Kathy, daughters Hannah and Tara, and son, Jackson are all Dalhousie graduates, as are their spouses. All of them reside in Halifax, Nova Scotia.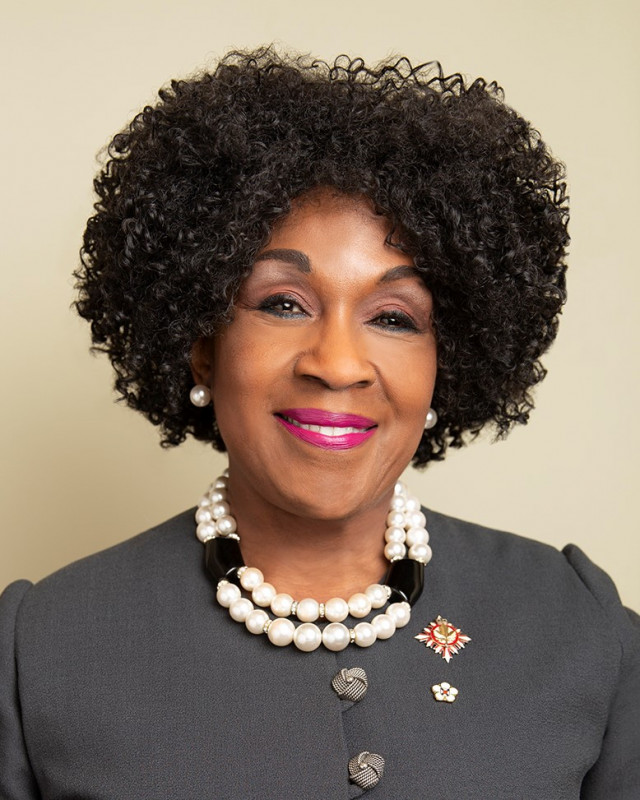 The Honourable Dr. Mayann Francis served from 2015-2020 as the first Distinguished Public Service Fellow, in the Faculty of Management, School of Public Administration at Dalhousie University.
In December 2020, She was appointed as the Dean's Warden for The Cathedral Church of All Saints, Halifax, NS.
Dr. Francis served as Lieutenant Governor for the province of Nova Scotia, from 2006-2012. She was the first African Nova Scotian and second woman to be appointed as the vice-regal representative. As Lieutenant Governor, she attended more than 3000 activities with a focus on community. She served a four-year commission as Honorary Lieutenant Colonel of 3 Intelligence Company in the Canadian Forces. Her accomplishments while Lieutenant Governor include welcoming Her Majesty Queen Elizabeth II, to Nova Scotia and Government House in 2010, supporting the arts, celebrating young people, opening Government House for guest lectures and conferring a posthumous Free Pardon on Nova Scotia entrepreneur and civil rights pioneer Viola Desmond. She was the first vice-regal representative to grant the Royal Prerogative of Mercy, Free Pardon in the history of Canada.
She is the recipient of honourary degrees from Mount St. Vincent University, St. Mary's University, York University in Ontario, Dalhousie University, Atlantic School of Theology, Acadia University, Cape Breton University and an Honorary Diploma from the Nova Scotia Community College.
Her numerous awards include a Harry Jerome Award for Professional Excellence, an award from the Multicultural Education Council of Nova Scotia, and medals for both the Queen's Golden and Diamond Jubilees. She was the recipient of a Luminary Award from the University of the West Indies. She was also awarded the World Peace Tartan from the Celtic Cultural Society of Nova Scotia. On June 2, 2022 she was named as one of the recipients of the Queen's Platinum Jubilee Award.
Dr. Francis graduated from St. Mary's University with a Bachelor of Arts Degree and a Master's in Public Administration from New York University. In addition, she has a Certificate in Equal Opportunity Studies from Cornell University, a Certificate in Paralegal Studies from Long Island University and a Certificate in Theological Studies from the Atlantic School of Theology.
Her past leadership roles include Chair of the Board of Governors for the Atlantic School of Theology, Director and CEO of the Nova Scotia Human Rights Commission, Ombudsman for the province of Nova Scotia, Assistant Deputy Minister in Ontario, Employment Equity Officer for Dalhousie University, co-chair of an International project with United Way-Centraide and Administrative Manager in Human Resources with the Brooklyn District Attorney's office, Brooklyn NY.
She has served on boards and committees of numerous not-for-profit organizations including the United Way, the Canadian National Institute for the Blind, Imagine Canada and The Canadian Centre for Philanthropy.
In 2015, the Nova Scotia Community College, Marconi Campus in Cape Breton Nova Scotia where she was born, renamed the campus library The Honourable Mayann Francis Library. The Honourable Mayann Francis Hope and Inspiration Award was created by Dr. Francis to provide financial assistance on all fourteen campuses for enrolled students who are experiencing financial difficulty. Each award is valued at $1000.
The Atlantic School of Theology recognized Dr. Francis by naming the Faith in Action Award, created by Dr. Francis, The Honourable Mayann Francis Faith In Action Award. The Award recognizes unsung heroes who work tirelessly to make our communities a better place to live.
In addition to her list of credentials, Dr. Francis can add author. Nimbus Publishing published her first children's book, "Mayann's Train Ride" in October 2015, which was translated into French in 2018. Her memoir, Mayann Francis, An Honourable Life, was released in June 2019 and was listed in The Hill Times' list of 100 best non-fiction books in 2019. The Hill Times is Canada's Politics and Government Newspaper. Her memoir was also shorted listed for The Evelyn Richardson Non-Fiction Award in June 2020. The audible version of her memoir is also available. Dr. Francis second children's book "One Summer In Whitney Pier" was published in May 2022.
She is in much demand as a speaker.
The 12 Neighbours Community was founded by Marcel LeBrun. Marcel is a tech executive and social entrepreneur, formerly CEO of Radian6, SVP at Salesforce.com and former Venture Partner with Real Ventures. Through the LeBrun Family Foundation, he and his wife work to establish charities & projects that benefit people impacted by poverty and marginalization, as well as initiatives that benefit vulnerable youth. In addition to 12 Neighbours, the foundation owns a youth summer camp, Snider Mountain Ranch in Sussex, NB, as well as a developmental program for at-risk youth.
The 12 Neighbours Community is a passion project of Marcel's. Through getting involved in trying various ways of helping out in his community, he began to learn about the complexities involved in sustainably reducing homeleness and poverty, and it challenged his perspective on "what it really means to help". He wanted to learn from others, through finding some of the best examples of people who are creating lasting change in their communities. From this research emerged the 12 Neighbours film series designed to capture and share the lessons learned. It ultimately led to the creation of the 12 Neighbours tiny home community in Fredericton, NB. where housing is just the beginning. The 12 Neighbours team comes alongside community members with developmental supports, and employment opportunities through the social enterprise centre. Learn more at www.12neighbours.com
Agenda
Agenda - Atlantic Dinner and Frank McKenna Awards 2022
8:45 p.m.
Closing Remarks & Adjournment
---
Sponsors
Please email Nina Newman at nnewman@ppforum.ca should you have any questions.