Keeping up with the Speed of Disruption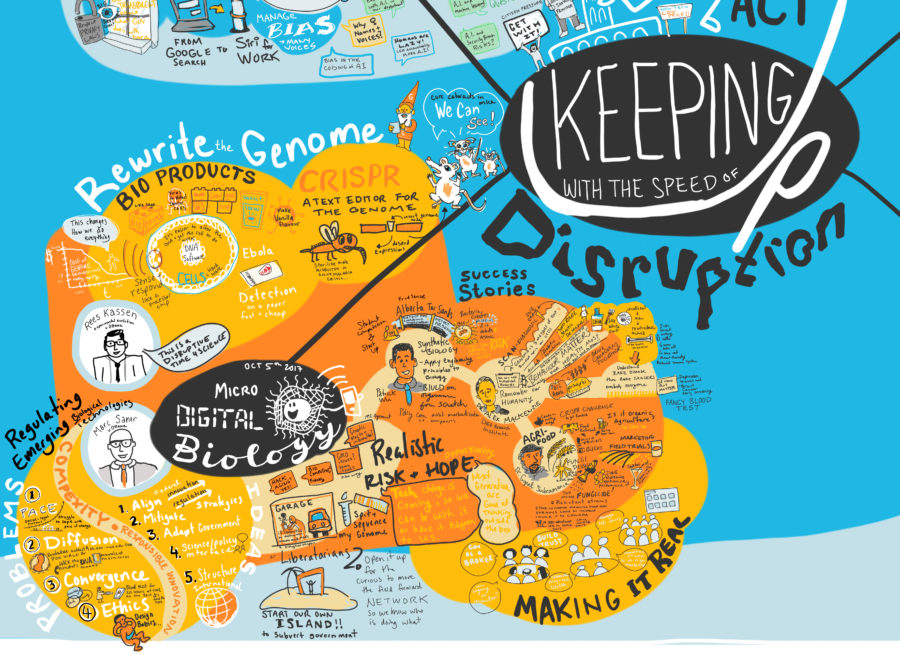 Back by popular demand, the Public Policy Forum's professional development seminar series Keeping Up With the Speed of Disruption will be offered for a third time.
aPolitical has recognized PPF and this program as one of 100+ teams teaching government the skills of the future.
Who should attend
The series is for executives, policy directors, and practice leads in the Government of Canada and in other sectors who seek a better understanding of digital government trends and digital-era governance challenges.
This series of learning modules, designed for current and prospective government executives in consultation with the Digital Academy, provides a deep dive into a selection of emerging technologies, likely areas of disruption and impact, and an exploration of how governments around the world are reacting – or not – to a quickly shifting technological landscape. For each session, we'll explore the common threads of information security, privacy, ethics, regulatory implications and sustainability.
What to expect
Discussion, learning, and critical thinking about emerging technologies, the challenges for governments in leveraging, regulating, or predicting impacts
Building capacity for understanding and navigating emerging trends and pressures
Creating a core group of ambassadors for change
Participants have heard from amazing speakers during the course of the first two offerings including:
Allan Dafoe, Director of the Governance of AI Program, at the Future of Humanity Institute, University of Oxford
Steffen Christensen, Senior Policy Researcher, Policy Horizons
Marc Saner, Chair of the Department of Geography, Environment and Geomatics, University of Ottawa
Rees Kassen, Department of Biology, University of Ottawa
Rob Annan, PPF Fellow and Vice-President, Public Affairs and Communications, Genome Canada
Christina Lomazzo, Consultant & Blockchain Leader, Deloitte
Erin Kelly, CEO of Advanced Symbolics Inc.
Eric Swedersky, Senior Vice President, Delivery and Public Sector, SecureKey
Sessions
Session I: The New Biology (Sept. 27, 2019)
This session will explore the technologies that are changing the way we interact with biological information and biological systems.
Session II: The New Data (Oct. 18, 2019)
This session will explore the wide world of data: how it can be collected, interpreted and put to use.
Session III: The New Intelligence (Nov. 22, 2019)
This session will explore the technologies and applications arising from artificial intelligence and the big data movement.
Session IV: The New Community (Dec. 6, 2019)
This session will explore networks, including blockchain technology, and the many ways they are (and soon will be) connecting people and communities.
Cost
$ 2,250 (+HST) per person for PPF members for all sessions and enhanced leadership programming
$ 2,950 (+HST) per person for non-members for all sessions and enhanced leadership programming
$400 (+HST) per person for PPF members for each individual session
$600 (+HST) per person for non-members for each individual session
$250 (+HST) per person for non-profits for each individual session
Contact: Jonathan Perron-Clow