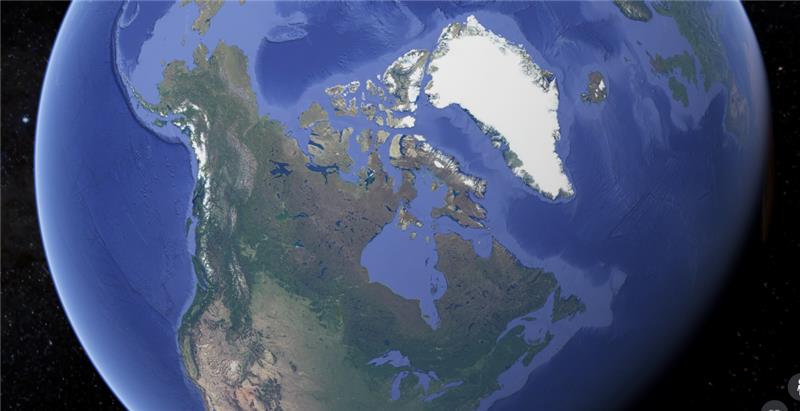 Publication
Searching for Innovation? Look North!
A year into the COVID-19 pandemic, Canada is looking for paths forward to build back better. After a year of invaluable lessons learned, what do we know? What do we want to strengthen? What are we willing to change? What are the assets and building blocks for a stronger future?
In November 2020, Public Policy Forum hosted the Northern Innovators Showcase with Northern and Indigenous innovation leaders. The gathering was all about the central role that communities and the land play in developing leadership and innovation in the North.
Discussions in southern Canada about innovation tend to focus on technology, inventions and economic benefit. But in the North, discussions start in a completely different place and consider a different way of being. They start by considering the viewpoints of the community as well as the community's relationship with the land. Is this viewpoint a result of the North having a less robust economy and infrastructure? Or is it because there is something fundamentally different about how innovation is defined there?
Innovation tends to be described in the south as "new" — as in, "We haven't heard of this new invention, therefore it must be innovative." The concept of innovation seems limited to inventions and new technology.
But what about systems change? Can that also be called innovation? What about the life-changing benefits for people and community that development and education bring? Is that innovation?
What if the concept of innovation included strengthening links between things that are not currently strongly linked — such as Indigenous students and southern universities, Northern youth and coaching for sexual health and good decisions on relationships, or workers stuck at desks and the physical movement that brings a sense of balance? For these things, there is no economic quantification of results, no immediate financial reward, no payout by cheque. But there is immeasurable benefit to community.
A Northern perspective on innovation
Panelists at the Northern Innovation Showcase said that innovation in the North is about building benefit for community and people. Lois Philipp from Northern Compass, Scott Keesey from DISCOVELO and Candice Lys from FOXY/SMASH shared information about their organizations' successes across wide-ranging projects. They also shared the perspective that innovation is about benefitting community.
Northern Compass provides supports to Northern and Indigenous students as they transition to post-secondary education in the south with the goal of helping them come home after graduation to be leaders in the North. Coaching, building connections in the south and assistance to come home again after graduation provide a full package of support for students to succeed. DISCOVELO is a social enterprise focused on the development of software designed to accompany traditional fitness equipment like stationary bicycles. DISCOVELO's apps use gamification and data to encourage workers to exercise at home and support their physical and mental well-being. FOXY (Fostering Open eXpression among Youth) uses traditional and modern arts and music to empower teenage girls so they can express their knowledge and voice, with a focus on sexual health and empowered decision-making. FOXY's parallel program SMASH (Strength, Masculinities, and Sexual Health) supports young men.
What is innovation?
Are these enterprises examples of innovation? They are certainly examples of success. Lois, Scott and Candice are recipients of many prizes and accolades for their work. But are they innovators?
A change maker taking advantage of opportunities
Lois, with Northern Compass, doesn't see herself as an innovator. She sees herself as someone who has the capacity to work towards change and who is able to take advantage of opportunities to do systemic change. Systems change is rarely included in the definition of innovation, but Lois forges ahead with Northern Compass to change lives. In doing so, she changes whole systems in the North.
A dreamer who builds relationships and collaboration
Scott, with DISCOVELO, refuses to call himself an innovator. He calls himself a dreamer and humbly acknowledges the incredible support of mentors and partners who are bringing DISCOVELO to life. Scott references the importance of relationships and collaboration in his career, and the community of social innovators that gives support and hope.
A role model and visionary who benefits the community
FOXY (Fostering Open eXpression among Youth) uses traditional and modern arts and music to empower teenage girls and gender diverse youth so they can express their knowledge and voice, with a focus on sexual health and empowered decision-making. FOXY's parallel program SMASH (Strength, Masculinities, and Sexual Health) supports young men and masculine-identifying youth.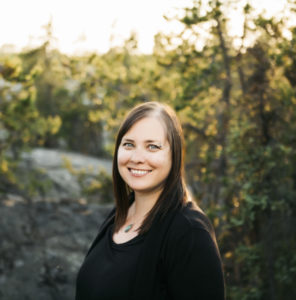 Candice, from FOXY, also doesn't see herself as an innovator. Candice says that part of her journey as a Métis person has been to learn words from the south such as "innovation". But the word doesn't seem to fit into a culture that puts community at its centre. Instead, Candice reflected on her Elder's advice to own her accomplishments and model for younger people from her community. As the first Indigenous woman to graduate from her high school and then go on to earn a PhD, she sees her role as painting a picture of what is possible for others so they can succeed as well.
Community-centred innovation
What is a community-centred approach to innovation? The panelists seemed to speak from a paradigm that questions how change-making can possibly be done any other way? Southern Canadian cities and large towns might not have the sense of community that Northerners have, including the freedom and safety to know neighbours, be known throughout the community and feel part of a larger collective.
This sense of community is expected in Indigenous communities, but it is also strong in Northern-Canadian communities. Although a community-centred approach is about building on a community's strengths, at its heart it is about building benefit for the whole community. When panelists shared how their projects benefit community, their faces lit up, their voices grew stronger and their leadership stood out.
Land is the knowledge system for community
Lois, from Northern Compass, shared about the importance of land and community, not only as the source of the Indigenous knowledge system, but also as a source of balance. As students go through the transition from high school to post-secondary, the sense of balance achieved by being on the land is so important. Coincidentally, this is a lesson that many Canadians have learned during the COVID-19 pandemic year: land and community are so important to our balance and resilience. The sense of belonging and sense of support from community are the factors that Lois attributes to her abilities as a leader. Northern Compass gives back by facilitating student connections – to each other, to community and to the land.
Land and community support balance
Scott's organization, DISCOVELO, is about supporting physical and mental health, and the team models that sense of balance by being out on the land. Scott spoke about his critical need to be on the land to balance his own physical and mental health. The DISCOVELO project, which relies on that balance, along with Scott's sense of support from his social enterprise community of leaders, gives back by strengthening balance through a software application. It comes full circle.
Build benefit for community
Candice, from FOXY/SMASH, shared that her opportunity to make an impact was in the North, in her community. In FOXY's work, youth are connected and perhaps reconnected to teachings about self-identity and healthy relationships. These teachings cannot be disconnected from – and have clear benefits for – community and community building. It is clear that Candice lives the teachings of fulfilling one's role in community.
These enterprises reflect a community-centred approach to innovation, as opposed to fidelity to a financial balance sheet. Therefore, they are examples of community balance. Instead of prioritizing inventions, they exemplify rebuilding connections. These are social enterprises working to embed wealth into community – the wealth being the people.
Making policy for the future
The paradigm shift that needs to happen regarding innovation is: How can Canada prioritize people and community as the building blocks of the future?
Provide safe spaces to innovate
Dreamers and innovators need a safe space to dream. If they can be provided with such spaces, social innovation can take place beyond the south's interpretation what of what it means to come up with an "invention". Social innovation is about connecting things that benefit from connection. When this happens, social innovation unlocks magic. Conversations and proposals about social innovation don't tend to use words from technical innovation. Policy-makers are urged to welcome social innovation.
Remove historical barriers
Lack of access to capital markets and funding is a historical barrier for Canadians living in the North and in smaller communities. While the COVID-19 pandemic has forced remote video conferencing, which can reduce the geographical distance to capital markets, policy-makers would do well to consider other ways to reduce barriers post-pandemic.
Find a route to reconciliation
Social innovation opens the door to some of the wider goals of reconciliation. Discussions about reconciliation in Canada have centred around closing the gaps for Indigenous peoples and the social determinants of well-being and inclusion. But how do we know when reconciliation is complete? There is a clear link between social innovation and reconciliation, as both demand visionary thinkers who can envision a better future. Perhaps social innovation is providing the frame and goals on the path to reconciliation. Perhaps the future of reconciliation lives in social innovation.
Provide open-ended funding
Social innovation needs the support of funders and policy-makers who believe in the power of big ideas, and who trust that change can happen quickly. Policy-makers are urged to support funds that come with as few strings attached as possible so that change-makers can get the work done quickly without external barriers. The panelists proved that social innovation can happen quickly with appropriate funding and policy support.
Encourage collaboration
Innovators need to share and hone their ideas with other change-makers. Each leader on the panel noted the importance to their journey of collaboration with other change-makers. To change whole systems so they build back better, policy-makers are urged to support wide-ranging conversations between dreamers and visionaries, and between innovators and potential partners.
Policy-makers can fund hope
At its heart, social innovation is all about hope; social innovators see a problem and have hope to make change. Policy-makers who create a place – and fund supports for social innovators – are enabling social innovators to be hopeful. Hope comes from the support of community and from the balance of being on the land. This hope is funded by policy-makers who are ready to recognize these realities and support them.
Scott Keesey, Candice Lys and Lois Philipp sent a clear challenge to policy-makers: community benefit is a measure of the community's success at innovation. And collaboration is how to do the work.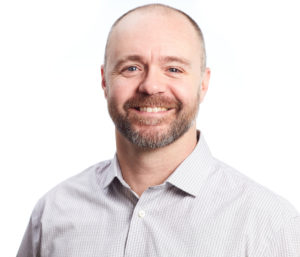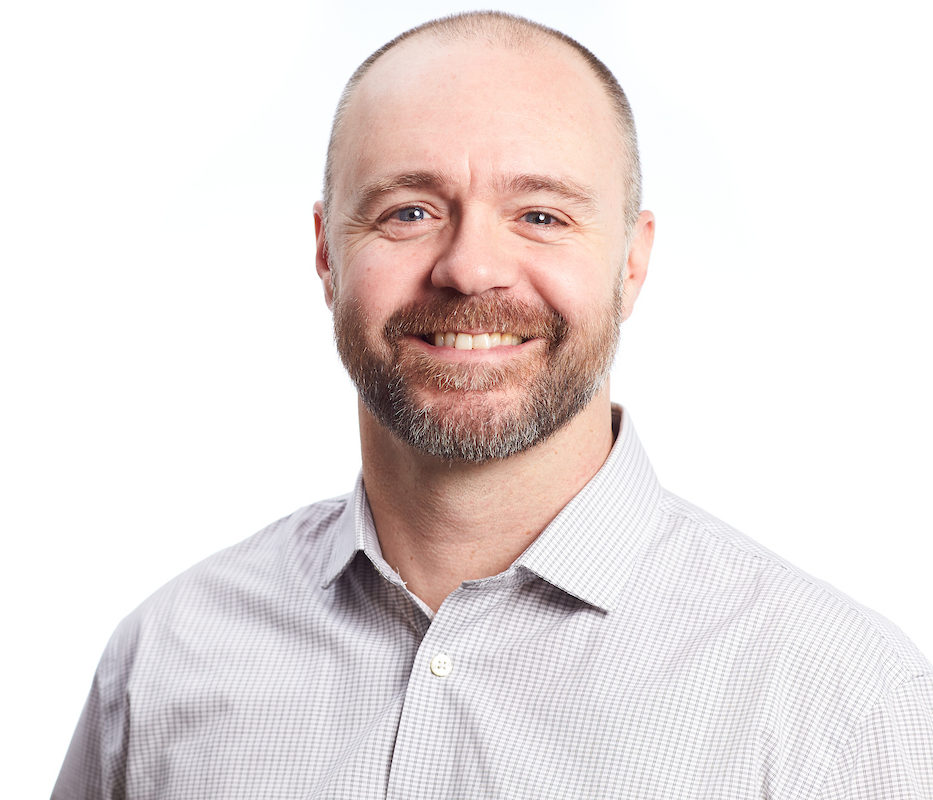 Social innovation is the way to build back better.
"Northern Canada is really at the intersection of a market of two billion people [across the Arctic Circle]….Look North to the geographical centre of global leadership in social innovation and thought." —Scott Keesey, DISCOVELO
Building Leaders for the North – Northern Compass
Lois Philipp is from Fort Providence in the Northwest Territories, 315 km by road from Yellowknife and more than 1,200 km from Edmonton. On the shore of the Mackenzie River, not far from its source at Great Slave Lake, the land is home to the Deh Gah Got'ie' Dene and the Fort Providence Métis. Both are part of the larger collective of Dechcho First Nations. This is a community of 800 people that shares barriers to post-secondary that many other communities across the territories face.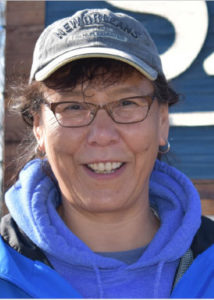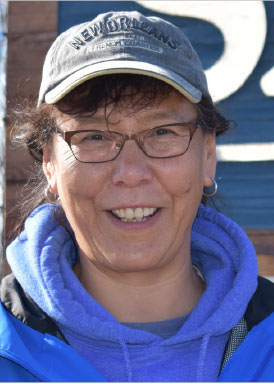 Few post-secondary options are available here. The closest college, in Yellowknife, doesn't have as many options as colleges in the south, and the closest southern university is in Edmonton. The central problem is seen through a lack of post-secondary completion among Northern and Indigenous students – compounded by a low rate of return of graduates to the North.
Because Indigenous and Northern students who want post-secondary education have fewer choices in the North, many travel south. But southern cities are different worlds for Northern students who grew up on the land. Lois shared about getting on a transit bus for the first time and not knowing how to pay for the ride. This is just one small example of the challenges that Northern students might face when they travel south for the first time. It's almost like travelling to another country.
Northern Compass was set up to support students from across all three territories through this transition. Lois is a team leader for Northern Compass. A project that won the 2019 Arctic Inspiration Prize, Northern Compass provides resources, guidance and support to students and youth from across the territories in their next steps in school, college and university. Ultimately, the project believes that youth need education and benefit from support when going south for education – and then they come home to be leaders and change-makers in the North.
Students might face challenges of isolation from family and community, and perhaps lack of access to the land as balance. Student receive supports when they need them, and much of the support is connecting a student to people, family and community.
Getting out on the land is also key to provide a sense of grounding for students, says Lois, with the assuredness that reflects a truth so well known that it couldn't possibly be questioned. Students need the connection to land and community to find themselves. They succeed with the support of Northern Compass. As Lois shared, "If we hold our youth to high standards, I find they often exceed them."
This is what social innovation looks like.
Thank you to our partner