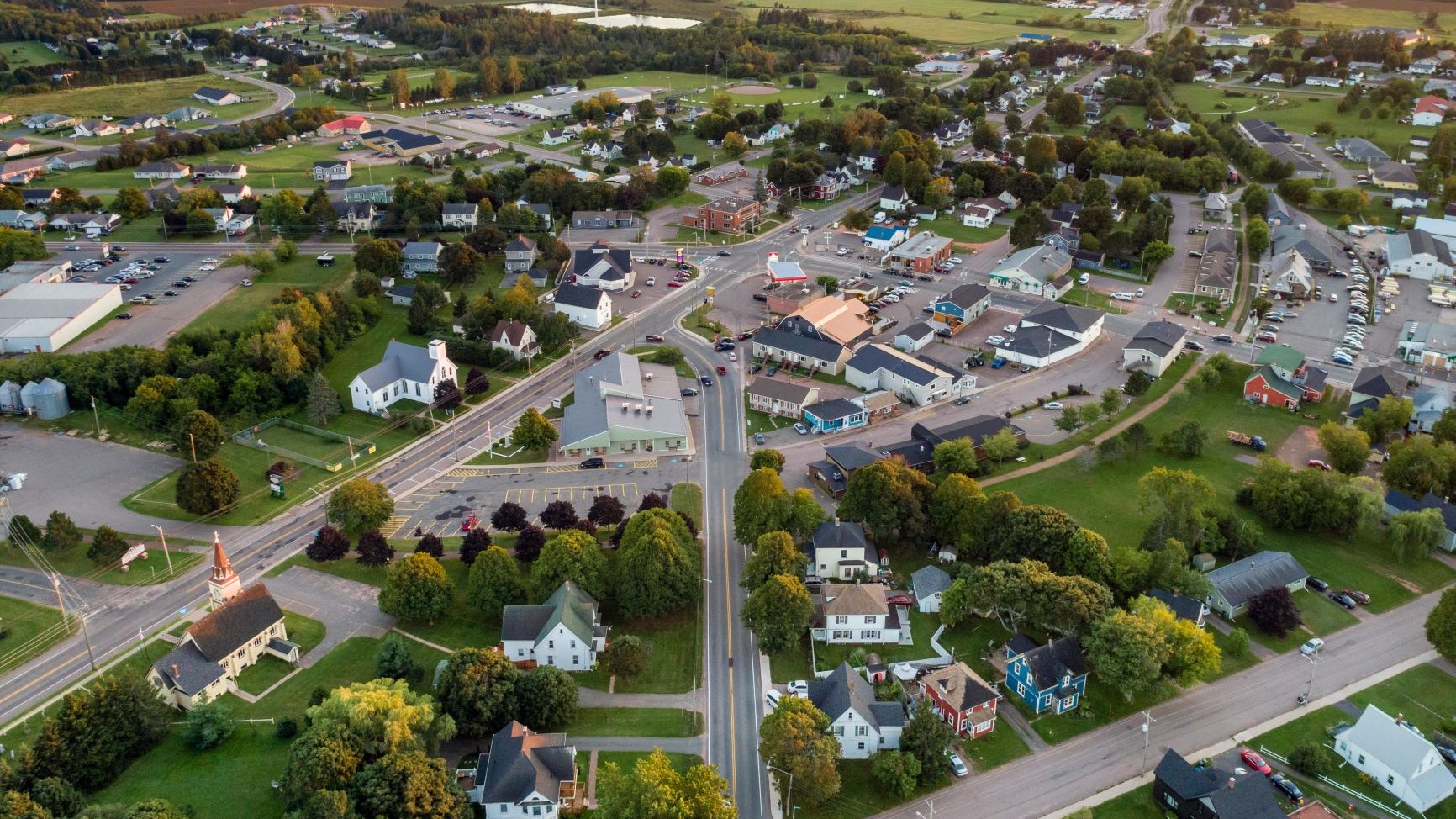 Publication
Beyond the Big City
How Small Communities Across Canada Can Attract and Retain Newcomers
How can small communities and rural areas in Canada attract and retain newcomers, most of whom prefer to settle in a few large metropolitan areas? This report examines the experiences of five communities that have looked to immigration to help reverse declining populations and boost economic prospects, and proposes short and long-term solutions.
Executive Summary and Findings
Canada is an open, accepting, and generous country. It is built on diversity, and communities are stronger when they welcome and work with newcomers who want to build a better Canada. But with the natural trend of intensification and urbanization, most newcomers to Canada settle in just a few major cities, which offer greater economic opportunities and cultural diversity. The rest of the country has not experienced the same rewards from new people bringing new ideas, and small centres have not proportionally enjoyed the benefits of immigration. Instead, many small centres and rural areas are experiencing declining economic prospects and even shrinking populations, creating a cycle of decline and consequent low attraction of new residents, furthering decline.
The Public Policy Forum, in partnership with Pathways to Prosperity, conducted research to determine how newcomer attraction and retention could be enhanced to contribute to the success of smaller centres and less densely populated regions across Canada. A literature review and jurisdictional scan were conducted to bring together the best available evidence on newcomer attraction to and retention in small centres and rural areas. Data from the Longitudinal Immigration Database (IMDB) were also analyzed to better understand the mobility and retention rates of immigrants in small centres in Ontario. These findings were validated and expanded on through community consultations with 199 key stakeholders in five small centres across Ontario.
Key findings
There is an overall trend of immigrants who were destined to live in smaller centres not residing in these intended destinations at landing. While they intended to live in a small centre, they eventually choose to move elsewhere. These losses are not offset by an inflow from other areas in the province or from other provinces, and there is a persistent issue of either zero or negative net migration for many of these communities. In addition, with a close linear relationship between "immigration stock" and retention rates, some smaller centres in Ontario are in double-jeopardy, as these communities do not receive a lot of immigrants to begin with and do not retain immigrants.
Multiple factors contribute to whether immigrants choose to move to a new community, including perceptions of the community, the presence of family, friends and/or other immigrants, employment opportunities, educational opportunities, access to cultural and religious amenities, employer support, and their desire for a small-centre lifestyle.
Many of the same factors that influence attraction also determine whether immigrants will stay. The following factors have been shown to play a role in immigrants' decision to leave a community: lack of large immigrant population, lack of cultural and religious amenities, lack of adequate settlement services, lack of fulfilling employment, inadequate employment opportunities for spouses, inadequate public transportation, inadequate housing, and racism and intolerance.
Recommendations
Small centres and rural areas must be involved in making themselves stand out. Some strategies that have been used to promote, attract, and retain immigrants in small centres and rural areas include providing online information portals, welcoming community campaigns and events, employer-supported initiatives, and incentives for relocation to small centres and rural areas. Yet a piecemeal approach will not be enough to reinvigorate small centres. It will take a collective effort on the part of multiple levels of government, business associations and employers, community leaders and civil society, and the settlement sector. It will require both short-term initiatives, within a three-year time frame, as well as longer-term efforts.
We suggest the following for initial consideration:
Provide and enhance mobile settlement supports for small centres and rural communities, with online and telephone question-and-answer services for municipalities, service providers and newcomers;
Develop and implement a campaign, in collaboration with business associations and multi-cultural councils, to engage and educate employers and communities on the value of immigrant talent and how newcomers can help vitalize the local economy and demographics;
Optimize employment support programs, including intercultural competency training for employers and adjacent service providers, connector programs, and succession facilitation for businesses;
 Implement municipal programs that support international student connections to their local communities to encourage them to stay after graduation; and,
Work across government to identify new policy opportunities to invest in community development such as rural broadband infrastructure, affordable childcare, rural and remote training and education initiatives, and public-private partnerships that try new approaches to affordable housing and transportation.
As the cost of housing in major urban centres outpaces earnings for many people, small centres can compete to attract newcomers and Canadians alike. Canada's small centres have unique attributes and many of them can make a compelling lifestyle proposition for potential new residents. Sensible policy solutions and collaboration will help Canadian small centres and rural communities benefit from the economic and social contributions of newcomers.
Appendices
A literature review and jurisdictional scan were conducted to bring together the best available evidence on newcomer attraction to and retention in small centres and rural areas:
Appendix A: Jurisdictional Scan
Data from the Longitudinal Immigration Database (IMDB) were also analyzed to better understand the mobility and retention rates of immigrants in small centres in Ontario:
Findings were validated and expanded on through community consultations with 199 key stakeholders in five small centres across Ontario:
Appendix C: Community Consultations
Thank you to our sponsors:
Immigration, Refugees and Citizenship Canada, Government of Ontario and Pathways to Prosperity