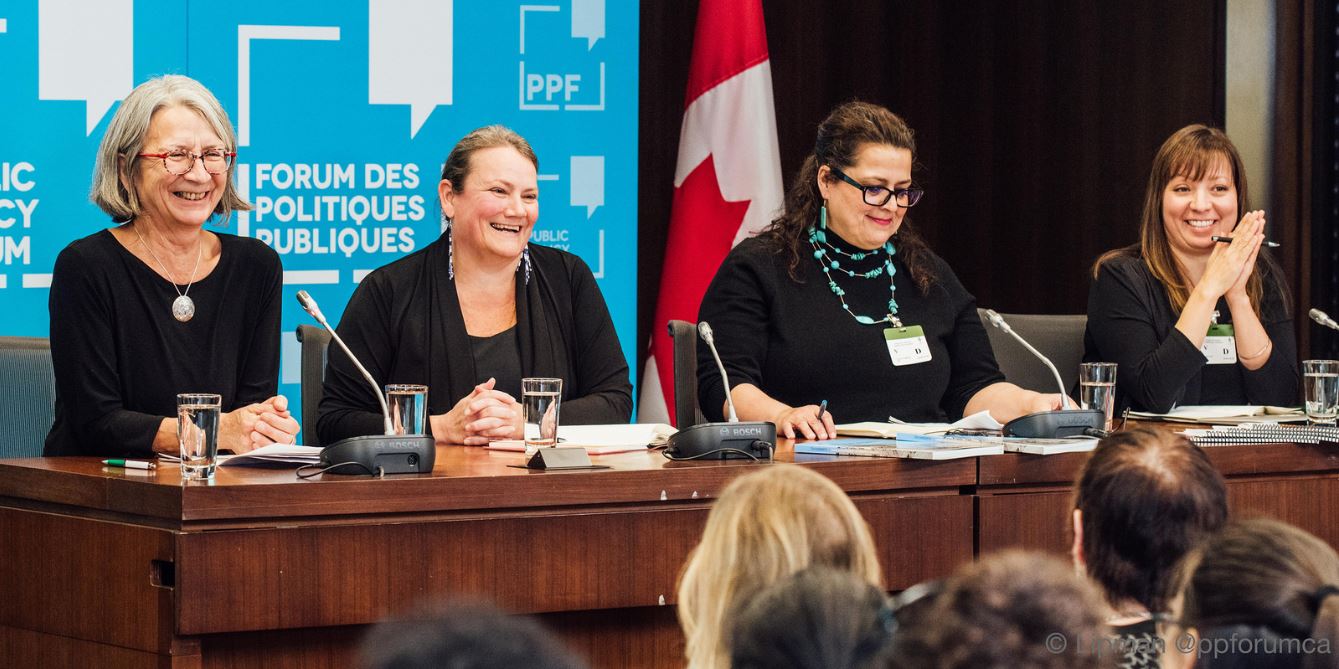 Project
Indigenous Women & the Law: Scholars Discuss Education and Indigenous Legal Orders
Following the Truth and Reconciliation Commission's final report and its calls to action, the Government of Canada committed to a renewed nation-to-nation relationship with Indigenous peoples based on recognition, rights, respect, co-operation and partnership. Call to Action 50 calls on the government to fund the establishment of Indigenous law institutes for the "development, use, and understanding of Indigenous laws and access to justice in accordance with the unique cultures of Aboriginal peoples in Canada."
Over the past 20 years, Indigenous legal orders (laws rooted in the practices of Indigenous societies), have received increased attention from both the academic and legal communities. In an effort to foster Indigenous legal knowledge-building in Canada, the Public Policy Forum hosted a panel discussion in Ottawa in October. The conversation showcased the importance of Indigenous legal orders both to the reconciliation process and Indigenous inclusion in Canada's judicial system.
Indigenous women have been essential in restoring these orders, both inside and outside of their communities. The panel conversation featured four of these leaders: Dr. Val Napoleon, Ms. Kim Murray, Dr. Tracey Lindberg, and Ms. Lana Lowe, who discussed their vision for a Canadian legal future that includes Indigenous law. The event also featured an address by Canada's Minister of Justice, The Honourable Jody-Wilson-Raybould.
The panel was moderated by PPF Fellow Ms. Karen Restoule.
Contact: Jane Hooker