Digital Democracy 101: Understanding Deepfakes and Synthetic Media's Effect on Canada's Democracy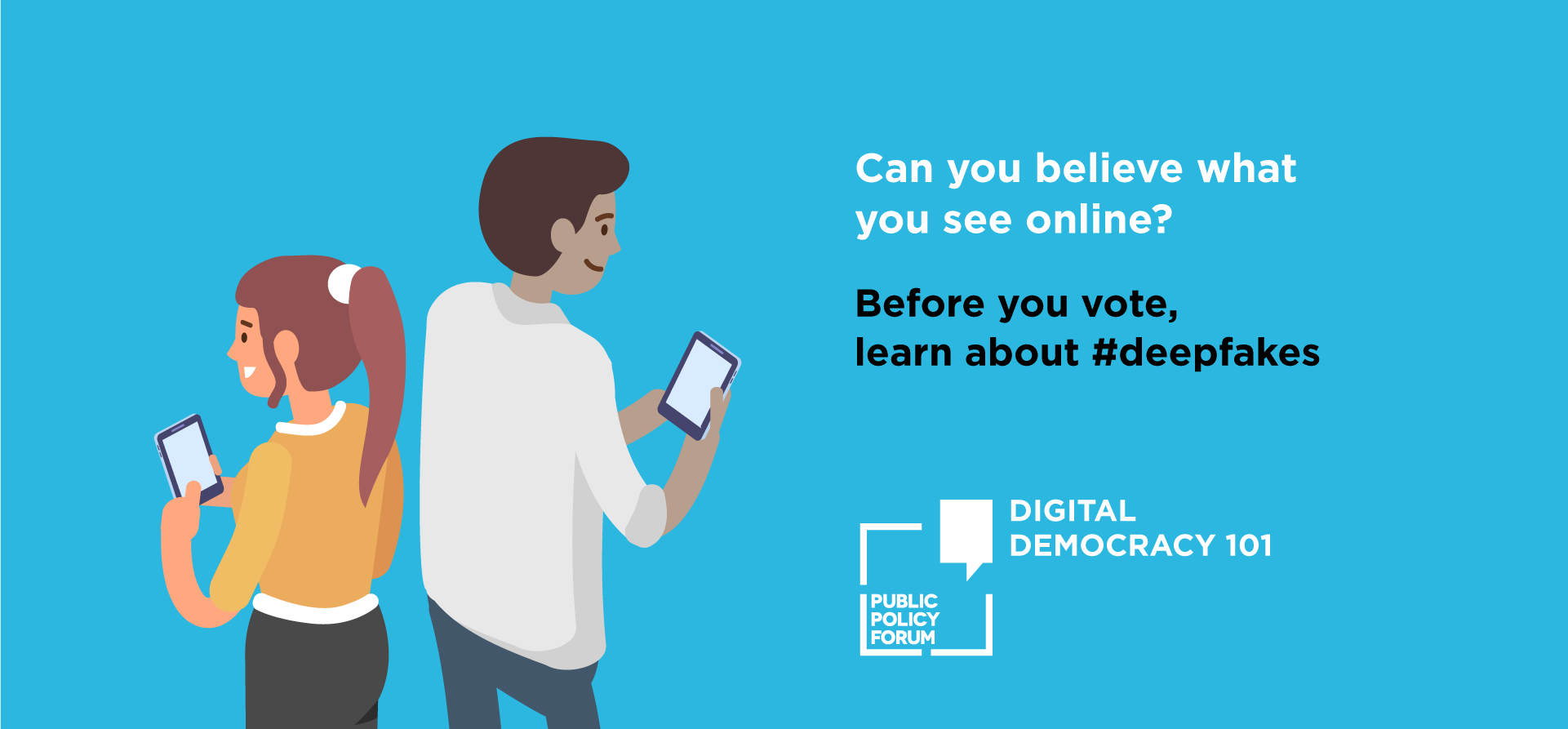 Date & Time
Wednesday March 6, 2019
10:00 a.m. - 11:30 a.m.
Location
Dalhousie University, MacDonald Building, University Hall
6300 Coburg Rd, Halifax, NS B3H 4R2
Show Map
Before you vote, learn about deepfakes and synthetic media
Discover how you cannot always believe what you see on digital platforms in this free lecture by Carl Miller, Research Director at Demos. He'll explain how synthetic media can harm democracy.
New technology can create fake photos and videos that look very, very real. Movies and TV use this technology to create amazing special effects, but when it gets in the wrong hands it can be used to show real people doing and saying things that they haven't. It's called a deepfake, and it can be especially dangerous during an election, a time when we make important choices based on what candidates say and do.
Watch the highlights
Watch the livestream

Learn more about synthetic media and deepfakes
This is one of three free public lectures hosted by the Public Policy Forum and its partners that explain how our democracy is affected by the manipulation of information and trust on digital platforms. For details on the other lectures, you can check out our Digital Democracy 101 project page.
Digital Democracy 101: Understanding Deepfakes and Synthetic Media's Effect on Canada's Democracy
Speakers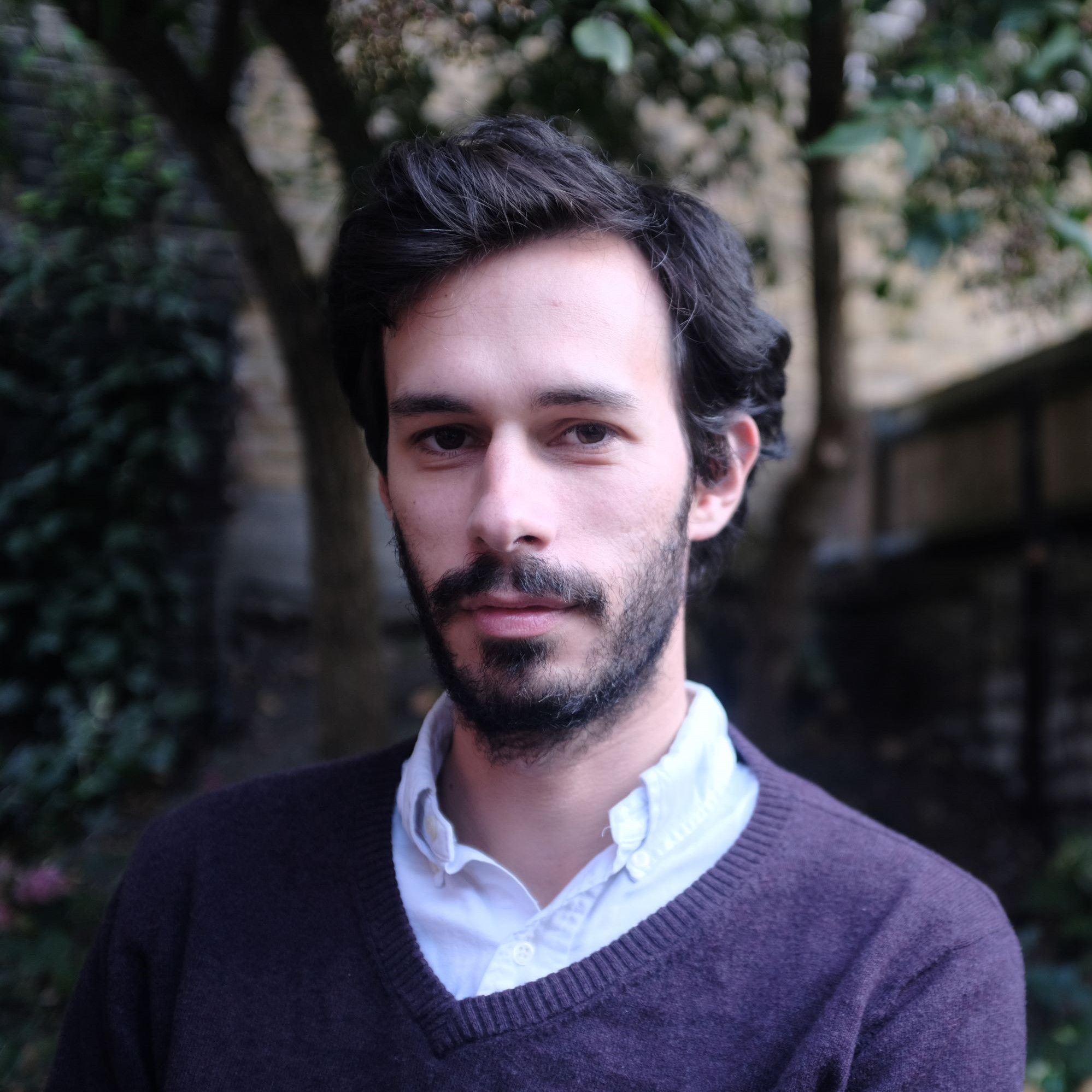 Carl Jackiere Miller
Research Director of the Centre for the Analysis of Social Media at Demos
Carl is interested in how social media is changing society, and how researching it can inform important decisions. This includes:
Digital politics and digital democracy
Cybercrime, and the hacking community
Cyber-bullying, hate crime, misogyny and abuse online
Information warfare and online disinformation
'Fake news', digital and citizen journalism
Automated decision-making, Internet governance and digital addiction
Building new methods and technology to study social media data
He researches and writes widely on these issues, including for Wired, New Scientist, the Sunday Times, the Telegraph and the Guardian. He is a Visiting Research Fellow at King's College London.
His first book is The Death of the Gods: The New Global Power Grab. An examination of the new centres of power and control in the twenty-first century, it was published by Penguin RandomHouse in August 2018.
Carl's website is www.carlmiller.co
Twitter: @carljackmiller
---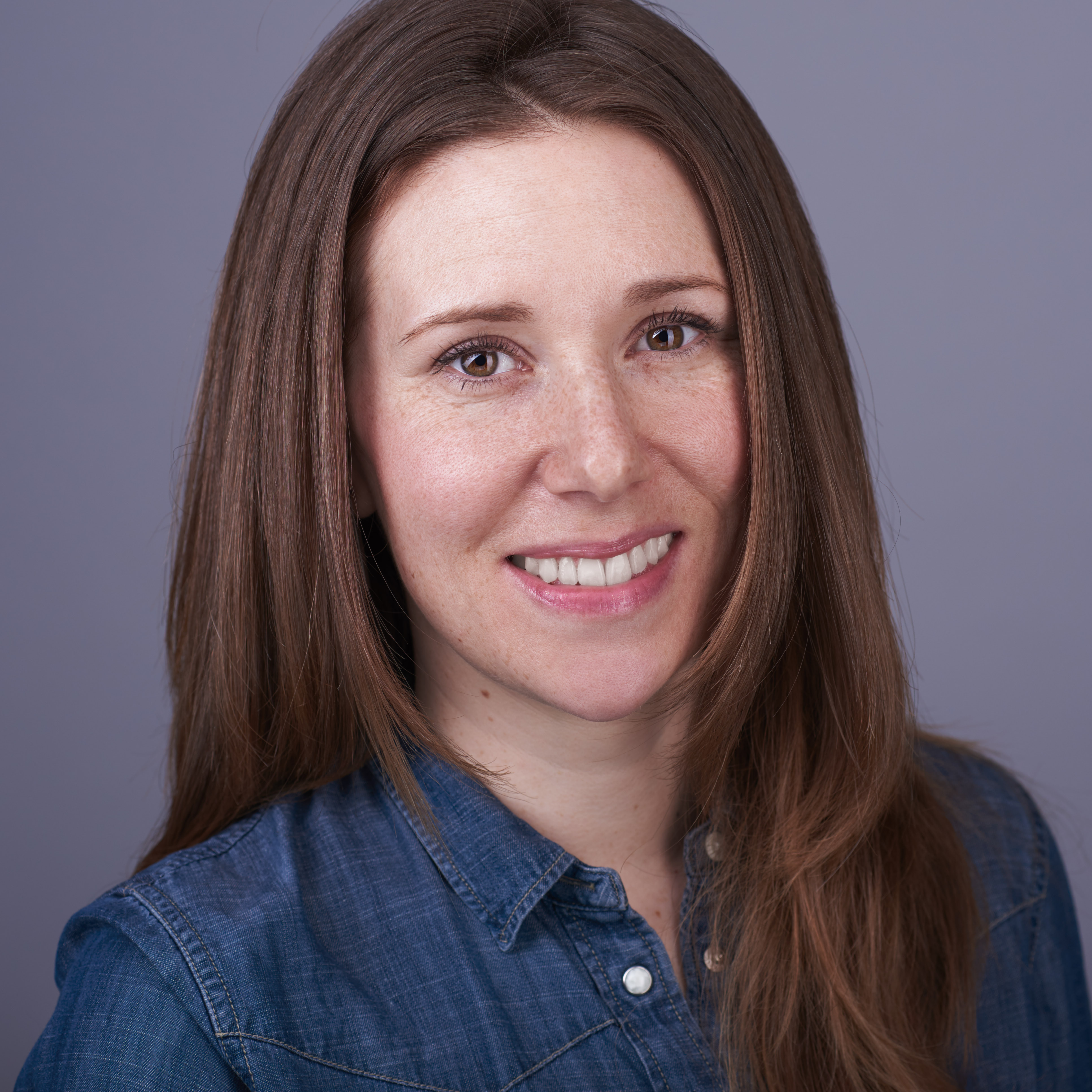 Karen Foster
Moderator
Associate Professor; Canada Research Chair in Sustainable Rural Futures for Atlantic Canada, Dalhousie University
---
Howard Ramos
Moderator
Professor; Associate Dean Research, Faculty of Arts and Social Sciences, Dalhousie University
---