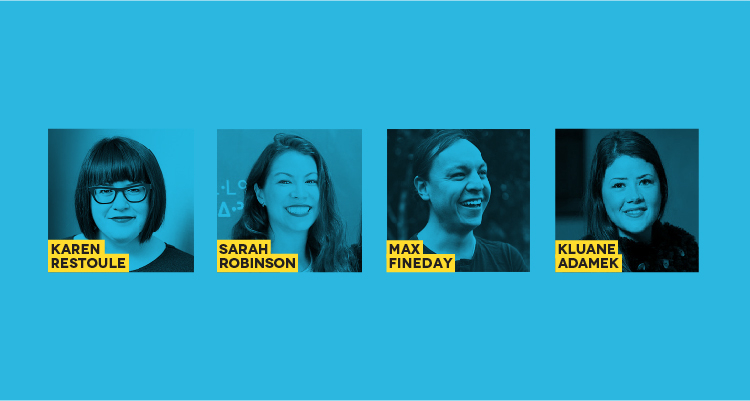 Project
Indigenous Changemakers Initiative
Prime Ministers of Canada Fellow project
About the project: Today's Indigenous Changemakers are true catalysts for change in Canada. This next generation of leaders will engage with the federal government and its commitment to form a new Indigenous-Crown relationship and put reconciliation into action. But skilled, collaborative and connected leaders don't emerge by accident. As the decision-makers of tomorrow, these leaders must have the opportunity to explore and analyze the landscape of current and future governance models, share their visions for the future and discuss their roles and responsibilities.
The Public Policy Forum will build and nurture a vibrant network of 15 to 20 emerging Indigenous policy leaders in a three-year, Indigenous-led initiative. This network will be comprised of already established individuals—the next generation of ascending leaders who have worked extremely hard to establish themselves within the public, private and non-profit sectors.
While many current initiatives focus on the importance of improving social service delivery for Indigenous Peoples, we believe the acute issues facing Indigenous communities can be most effectively and appropriately addressed over the long term by working towards building stronger nations and a positive, mutually beneficial nation-to-nation relationship. To date, however, there appears to be a noticeable disconnect between community-level engagement and the higher-level, theoretical conversations needed to truly effect long-term change.
In this spirit, the project will bring together highly engaged, Indigenous thought leaders to dialogue on critical issues, share their expertise, expand their peer networks and co-create a vision for what Indigenous nation-building, Indigenous leadership and a renewed nation-to-nation relationship look like—and what is needed to achieve concrete change.
Two-day workshop: PPF convened a two-day workshop for 15-20 emerging Indigenous policy leaders from across Canada in winter of 2019. This gathering served as a policy "hackathon," where up-and-coming thought leaders engaged in critical dialogue about the current and future state of Indigenous nation-building, the Indigenous-Crown relationship, Indigenous leadership, and to develop recommendations for ways forward. From this workshop and the ones to come, Indigenous Changemakers had the opportunity to:
Discuss current and anticipated policy issues affecting Indigenous peoples across the country;
Engage with and learn from key Indigenous policy leaders on the current and future state of Indigenous nationhood and the nation-to-nation relationship;
Learn through peer-to-peer insights about opportunities and challenges faced by Indigenous communities across various sectors and regions in Canada;
Co-create a vision for the future of the nation-nation relationship and Indigenous nation-building; and
Explore the possibility of building a Pan-Canadian network of Indigenous policy leaders.
Report: Drawing on these discussions, PPF will issue a report with recommendations on the future of the nation-to-nation relationship, Indigenous nationhood and Indigenous leadership, which will help with the development of a nation-to-nation forum in 2019. This report will be widely disseminated through PPF channels as part of broader efforts to support reconciliation.
Timeline: 2018-2021