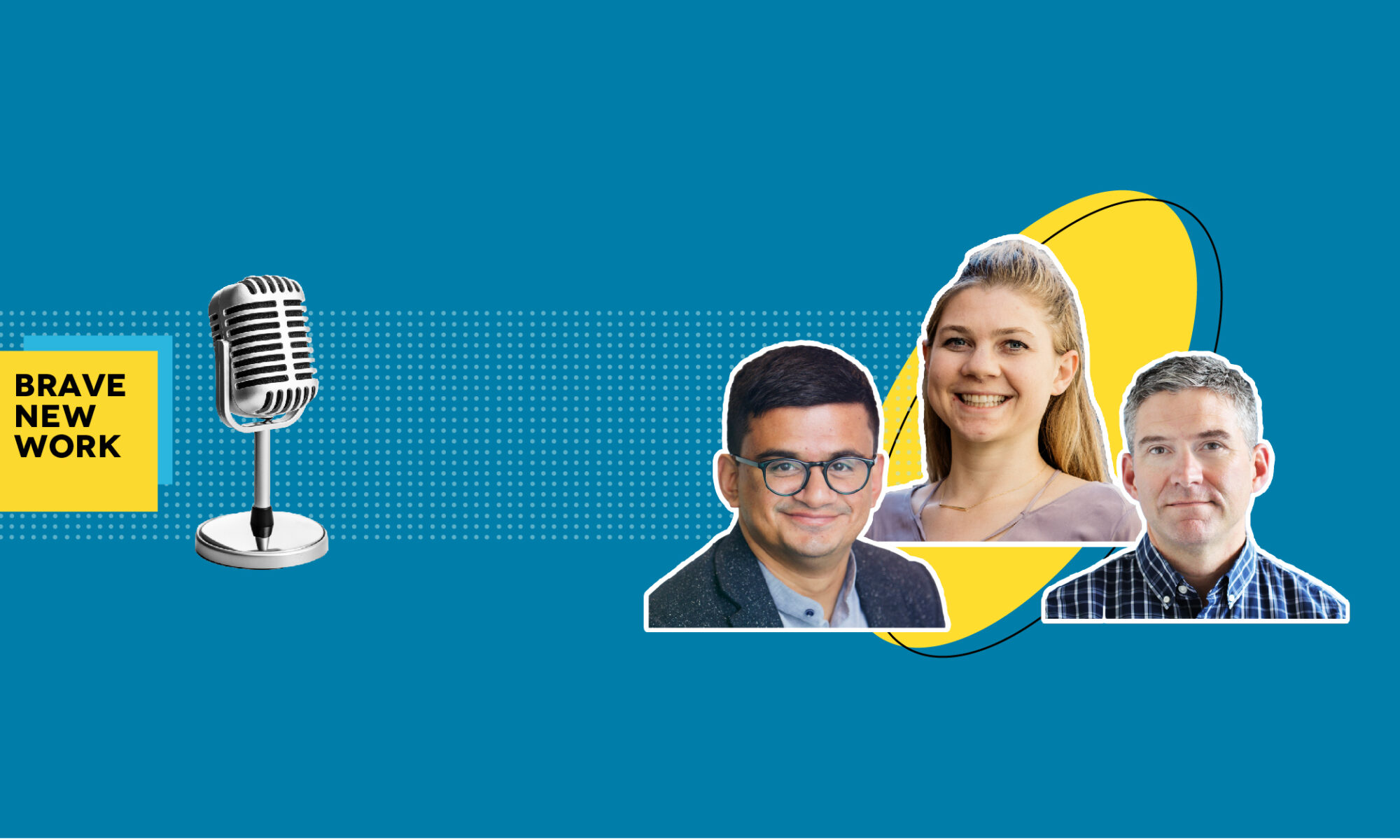 Podcast
Ep.53: Brave New Data
With Paul Cowan, Caitlin Stanley and Murad Hemmadi
Vass Bednar takes over as host of Policy Speaking, for a special Brave New Work discussion on new data policymakers can use in this digital era. Joining the podcast is Paul Cowan, Chief Marketing Officer at FreshBooks who talks about the birds-eye-view insights his accounting company gleaned during the COVID economic crisis, and how sharing those trends helped Canada's policymakers. Also, get the scoop on a new agreement between FreshBooks and the Government of Ontario. We also have Caitlin Stanley, Regional Manager at GoFundMe who talks about the early data points her company sees like rises in GoFundMes for medical expenses – even in Canada – and for other basic necessities like food through the pandemic. Finally we sit down with Murad Hemmadi, the Ottawa correspondent at The Logic to talk about the shift in public opinion on data sharing, from controversies of the past to the historic credit and debit card debt info sharing agreement begun by VISA and Interac with Canada's government.
Brave New Work special | Episode 3 of 3
Listen in with Paul Cowan, Caitlin Stanley and Murad Hemmadi
Paul Cowan is Chief Marketing Officer at FreshBooks. He has marketed phones, food, booze, toys, and SaaS products over the years at both big companies and start-ups. He likes results, and he's even won a few awards that are sitting on a shelf somewhere. More importantly, he's written entries for various publications that his mom is extremely proud of. Outside of work, Paul likes to be outside of work—building things at his cabin or sliding down the sides of mountains.
Caitlin Stanley is a Regional Manager at GoFundMe, leading the go-to-market strategy and overseeing all operations for GoFundMe across Canada. As Canadians embrace social fundraising at record rates, I am focused on supporting more individuals and charities on their fundraising journeys, connecting Canadians to causes they love, and changing the way the world gives.
Murad Hemmadi is The Logic's Ottawa correspondent, covering business and innovation policy, as well as companies including Shopify. Before joining The Logic, he covered politics and wrote a daily newsletter for Maclean's. He started his journalism career as a reporter at Canadian Business, covering the technology sector, entrepreneurship and small- and medium-sized enterprises.
Listen in and join the conversation with the hashtag #PolicySpeaking!
Follow the podcast on Apple Podcasts and Google Podcasts. Subscribe to Public Policy Forum updates and be first to know about new events, reports and projects.