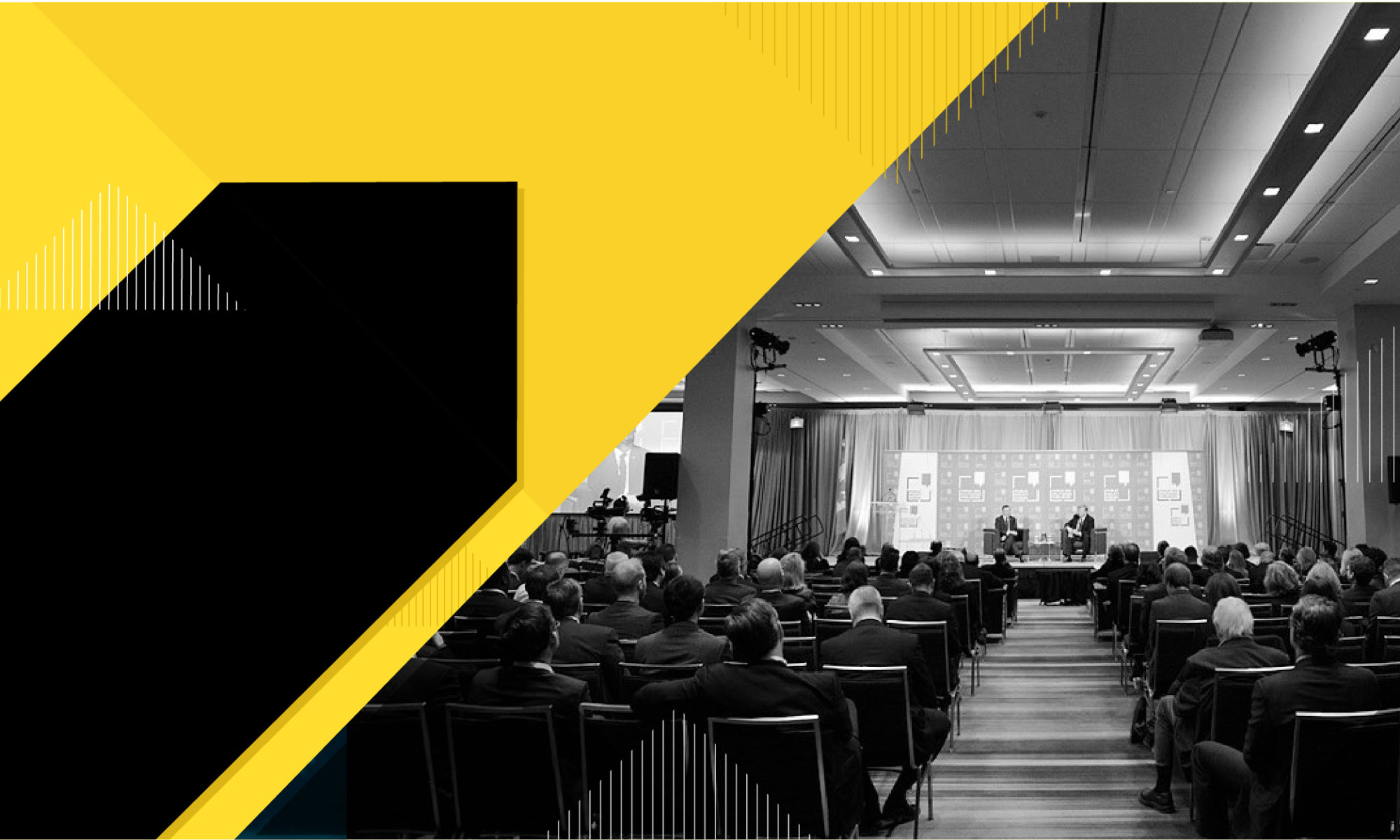 Event
We're Going Virtual | PPF's Rebuild Canada Growth Summit 2020
Speakers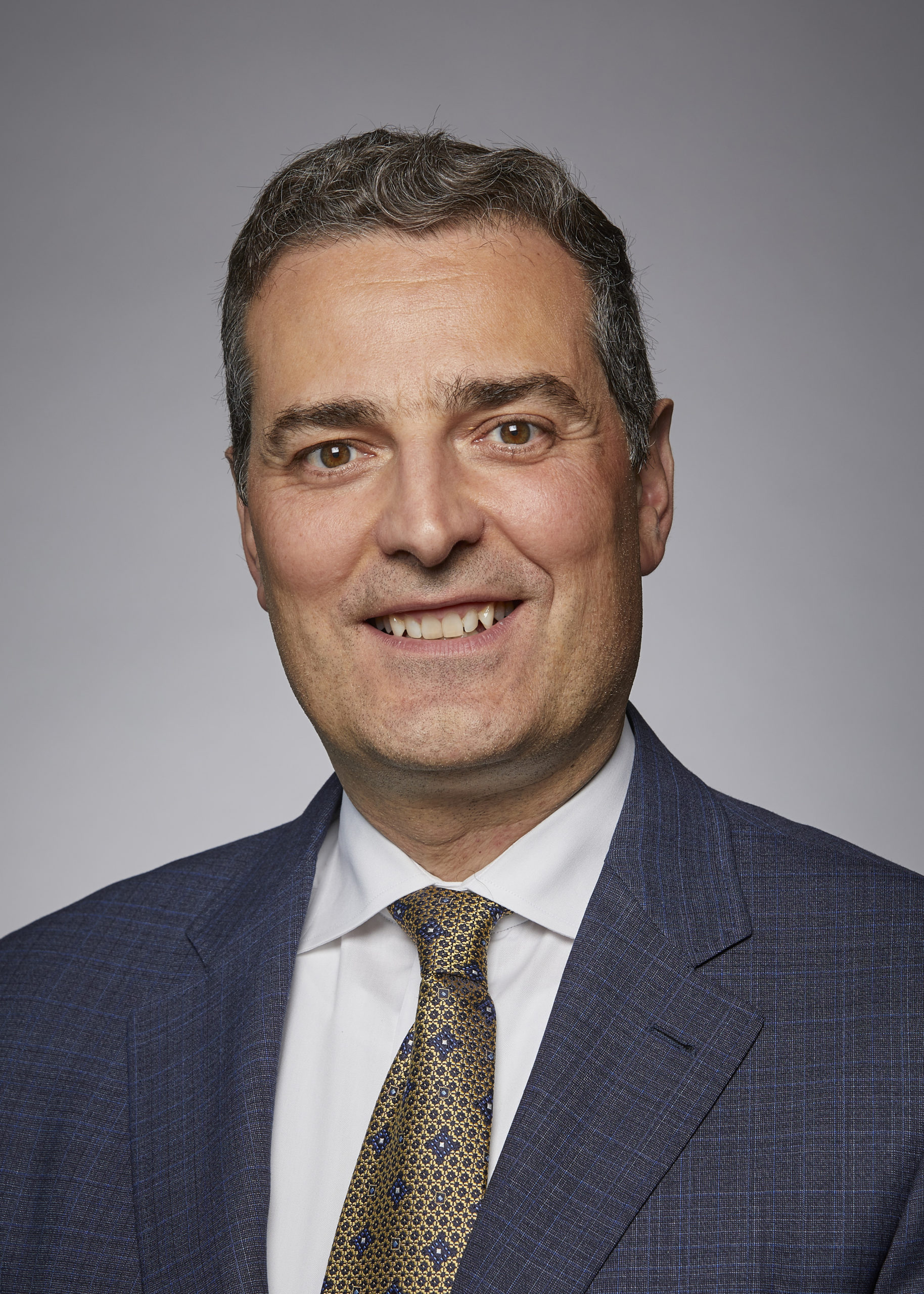 President and Chief Executive Officer of BCE. Inc. and Bell Canada since January 2020, Mirko Bibic leads the Bell group of companies with a strategy to deliver the best networks, drive service and content innovation, operate with agility and efficiency, and champion customer experience.
Mr. Bibic was previously Bell's Chief Operating Officer since October 2018, responsible for all operations of Bell Mobility, Bell Business Markets, and Bell Residential and Small Business. He has also served as Executive Vice President, Corporate Development and as Chief Legal and Regulatory Officer.
Mr. Bibic joined Bell in 2004 as Senior Vice President, Regulatory and was named Canadian General Counsel of the Year in 2017. He holds a Bachelor of Commerce degree from McGill University and a Law degree from the University of Toronto.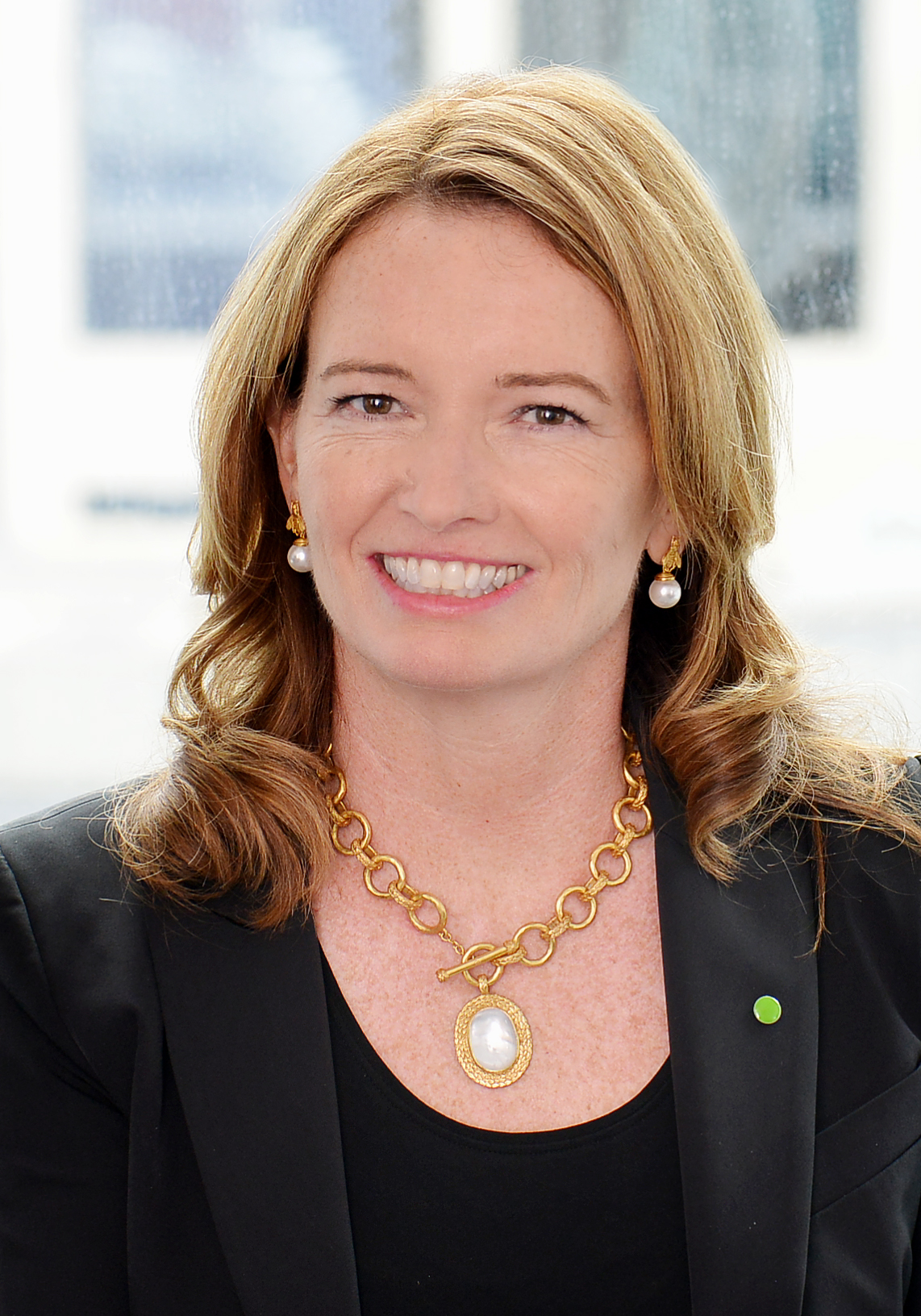 At Deloitte Canada, Georgina leads a team of partners and professionals transforming governments across Canada. She is a purpose-driven leader, passionate about building extraordinary teams to make a difference with clients and communities. Georgina is recognized for her work with boards and executive teams shaping transformational strategies that respond to trends in fields such as payment reform, citizen/customer activation, convergence between sectors, advances in science and exponential technologies, and the future of organizations and labour.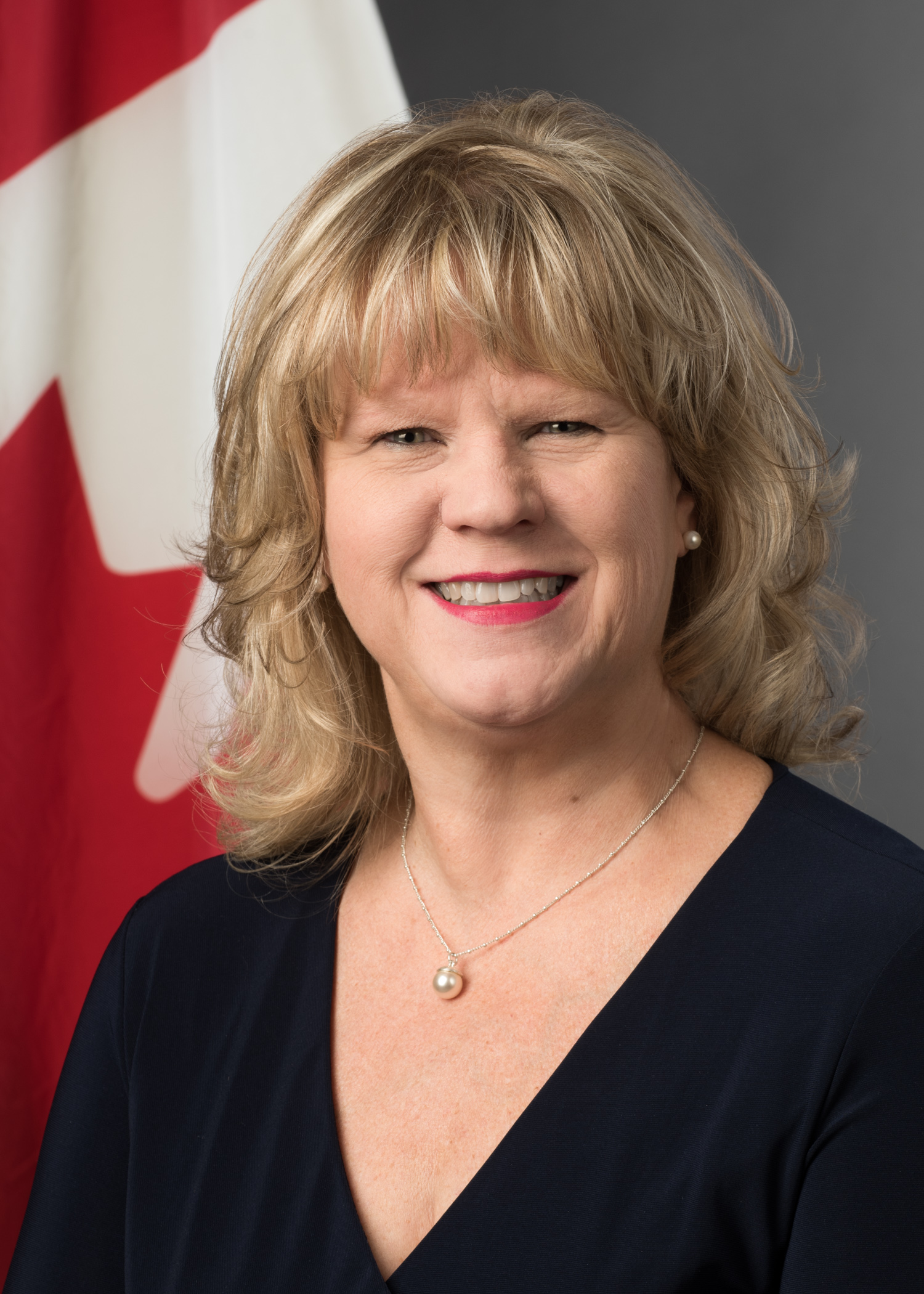 Janice Charette assumed her responsibilities as High Commissioner for Canada in the United Kingdom of Great Britain and Northern Ireland on September 7, 2016.
Prior to this, Mrs. Charette served as Clerk of the Privy Council and Secretary to the Cabinet from October 2014 to January 2016 where she served as the principal public service advisor to Canada's Prime Minister in addition to her role as head of the public service. Previously, she was Deputy Clerk of the Privy Council and Associate Secretary to the Cabinet as well as Deputy Minister of Intergovernmental Affairs.
In addition, Mrs. Charette has held leadership positions in eight ministries, that covered issues
including skills development, labour markets, immigration, citizenship, social security programs, health and justice. Her early career included work in finance, privatization, federal-provincial relations and in the Prime Minister's office.
Mrs. Charette worked in the private sector from 1996 to 1999, first as Principal in the management consulting firm of Ernst & Young, and as Director of the Transition Team that organized the start-up of the Canada Pension Plan Investment Board.
Mrs. Charette is a champion for community mental health and for mental wellness in the workplace. In 2008, she was national Chair for the United Way's Government of Canada Workplace Charitable Campaign, raising over CAD$36 million for communities and national health charities across Canada. She was recognized as one of Canada's Top 100 Most Powerful Women in 2013 and 2014.
She is currently on the board of the Rideau Hall Foundation in Canada, and represents Canada on the
Board of Governors of the Commonwealth, the Commonwealth War Graves Commission, the Commonwealth War Graves Foundation and the Imperial War Museum.
Mrs. Charette attended Carleton University, where she received a Bachelor of Commerce. She is married to Reg Charette, and they have two adult children – Jed and Cassie.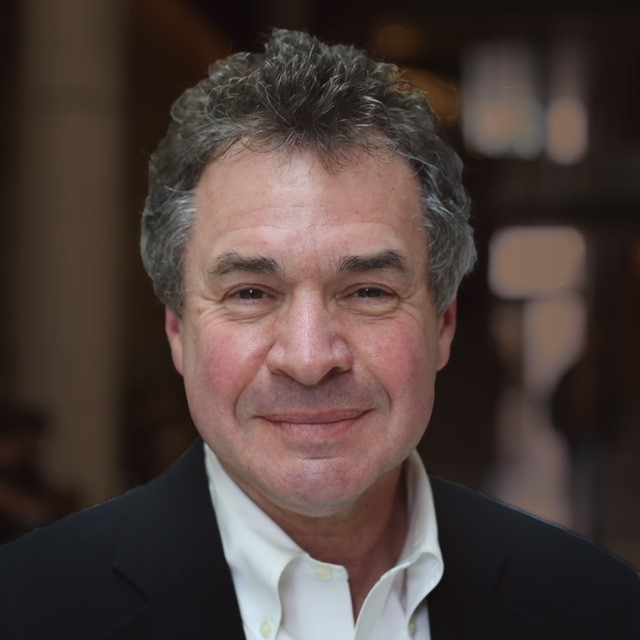 Drew Fagan is a professor at the Munk School of Global Affairs and Public Policy, University of Toronto. He previously worked in senior positions at the federal and provincial level. For the government of Ontario, Drew was Deputy Minister of Infrastructure and Deputy Minister of Tourism, Culture and Sport with responsibility for the 2015 Pan/Parapan American Games. Previously, he was Assistant Deputy Minister for strategic policy and planning at the Department of Foreign Affairs and International Trade (now Global Affairs Canada). Before his public service career, Drew worked at The Globe and Mail, where he held numerous senior positions including parliamentary bureau chief, associate editor of Report on Business and Washington correspondent.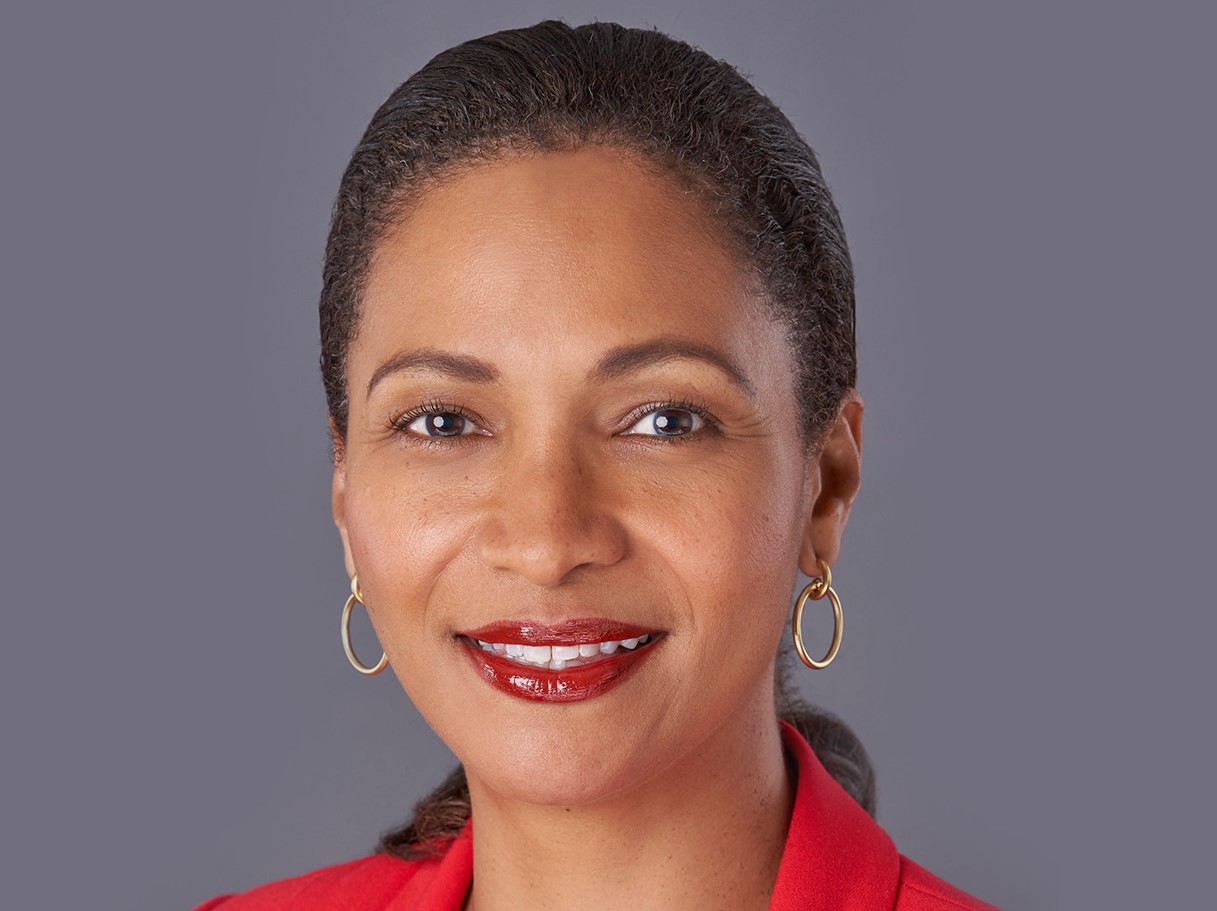 Deborah Flint joined the Greater Toronto Airports Authority as President and Chief Executive Officer in February 2020, following more than 4 years as CEO of Los Angeles World Airports and 24 years serving in executive roles in the aviation industry. At Los Angeles World Airports, Deborah initiated the $14-billion modernization of its terminals, runway improvements, and a comprehensive transit program that includes roadway improvements and an intermodal transportation facility.
As a recognized leader within the international and U.S. aviation community, Deborah serves as a member of the Airports Council International board, appointee to the U.S. DOT Drone Advisory Committee, and Chair of the Oversight Committee of the Transportation Research Board's Airport Cooperative Research Program. Beyond the airport industry, she has served on the Board of the Federal Reserve Bank and is a Director of the Honeywell Corporation.
Mr. Fried retired on August 19, 2020 after a distinguished diplomatic career spanning law, economics and trade. Most recently, he was Coordinator for International Economic Relations at Global Affairs Canada, where he carried a horizontal mandate to ensure coherent policy positions and government-wide strategic planning in international economic organizations and forums regarding both current and forward issues, including responses to the CoVid pandemic and leadership on Canada-Asia and related trade and economic matters. From 2017 to earlier this year, he served as the Personal Representative of Prime Minister Justin Trudeau for the G20.
As Canada's Ambassador and Permanent Representative in Geneva from 2012-2017, Mr. Fried was responsible for Canada's participation in the World Trade Organization, the World Intellectual Property Organization, the United Nations Conference on Trade and Development, and other intergovernmental forums. He played a key role in multilateral trade negotiations, including as lead negotiator for Doha Development Agenda issues, and was Chair of the WTO's General Council in 2014 and Chair of the Dispute Settlement Body in 2013. He was the co-Chair with China of the G20's Trade and Investment Working Group in 2015, and the "Friend of the Chair" for Germany in 2016. In 2018-2019, he was Canada`s representative to APEC`s eminent persons "Vision Group" on the future of that forum.
His prior roles include having served as Ambassador to Japan; Executive Director for Canada, Ireland and the Caribbean at the IMF; Senior Foreign Policy Advisor to the Prime Minister; Senior Assistant Deputy Minister for the Department of Finance and Canada's G7 and G20 Finance Deputy. He was formerly Canada's Chief Negotiator on China's WTO accession; chief counsel for NAFTA; and Counsellor for Congressional Affairs at the Canadian Embassy in Washington, DC.
Mr. Fried is now an independent consultant. He is a Senior Associate (non-resident) to the Center for Strategic and International Studies in Washington, DC and is one of two Lead Advisors to the World Economic Forum's International Trade and Investment Platform. He also serves on the Board of Directors of the Health Standards Organization (formerly Accreditation Canada), and the Advisory Boards of the Columbia Center on Sustainable Investment, the World Trade Symposium, and the Central and East European Law Institute.
Mr. Fried received his B.A. and LL.B. from the University of Toronto, and LL.M. from Columbia University.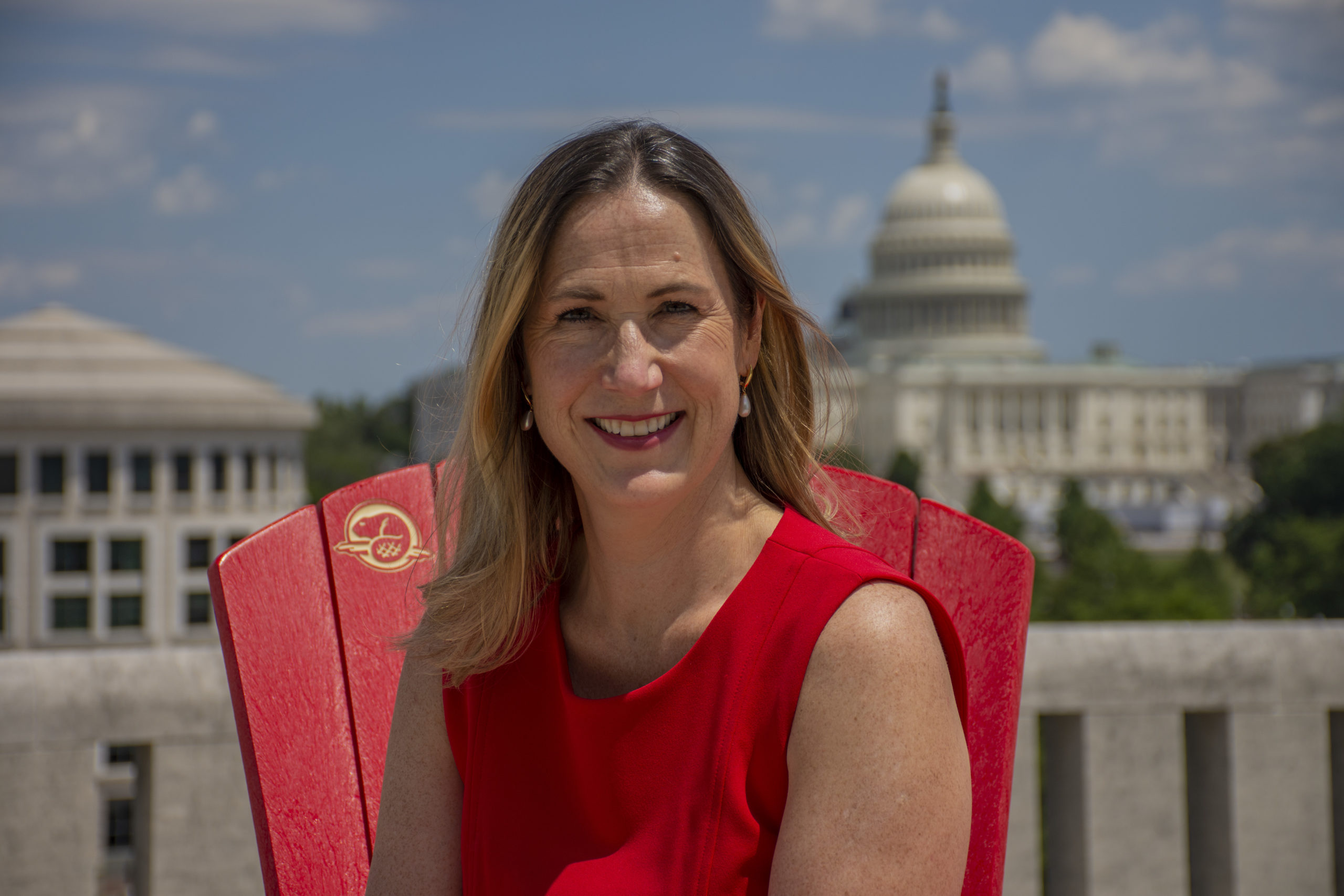 Kirsten Hillman was appointed Canada's Ambassador to the United States of America in Washington, D.C. on March 26, 2020.
She served as Canada's Acting Ambassador to the United States of America in Washington, D.C. from August 2019 until her nomination. Prior to that, she served as Deputy Ambassador in Washington from August 2017 until August 2019.
Before joining the Embassy of Canada to the United States of America, Ms. Hillman held the position of Assistant Deputy Minister of the Trade Agreements and Negotiations Branch at Global Affairs Canada, overseeing all of Canada's trade policy and trade negotiations. She was also Canada's Chief Negotiator for the Comprehensive and Progressive Agreement for Trans-Pacific Partnership.
Ms. Hillman has held various positions at home and abroad, including Associate Assistant Deputy Minister of the Trade Policy Branch and Senior Legal Adviser at the Permanent Mission of Canada to the World Trade Organization in Geneva.
Before joining Global Affairs Canada, Ms. Hillman practised law in the private sector in Montréal and at the Department of Justice in Ottawa.
She holds a Bachelor of Arts from the University of Manitoba and a Bachelor of Civil Law and a Bachelor of Common Law from McGill University.
@KirstenHillmanA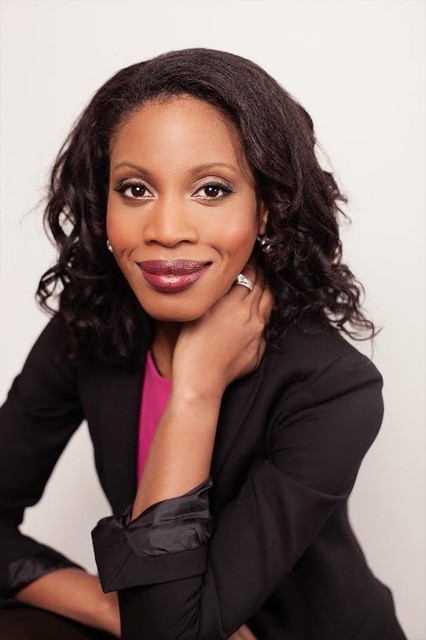 Yolande James, born in Montreal is a civil law graduate from the Univer-sité de Montreal and a holder of a common law degree from Queen's University. She was the recipient of the Senator Frank Carrel Scholarship and was called to the Quebec Bar in 2004.
Yolande was first elected to the Quebec National Assembly for the riding of Nelligan in 2004 and was re-elected in 2007, 2008 and 2012. From 2005 to 2007 she was the Parliamentary Secretary to the Minister of Im-migration and Cultural Communities.
On April 18th, 2007, she was appointed Minister of Immigration and Cul-tural Communities. As head of the department, at the height of the highly contentious Reasonable Accommodation debate, Yolande was mandated to implement the recommendations ordered by the Bouchard-Taylor Commission (notably implementing tools to better manage diver-sity).
Being aware of the challenges facing visible minorities, especially in their access to employment, she initiated, created and implemented the Val-orisation Jeunesse Program with the objective of offering young people access to defining professional job opportunities. The program also helped to ensure that the workforce better reflect diversity.
In 2010, she was appointed Minister of Families, managing one of the government's most substantial portfolios after Health and Education. As head of this department, she overhauled the governance for subsidized daycare spots that are critically important to working families. Yolande was the first Black female Member of the National Assembly, as well as Quebec's first Black Cabinet Minister. She was Deputy House Leader for the Official Opposition from September 2012 to April 2013.
After the birth of her son, she left politics following the 2014 general election.
Since leaving politics, Yolande works as a political analyst for a slew of different programs for the CBC (Canadian Broadcasting Network)-Radio Canada, including RDI's Les EX and CBC's Power and Politics.
In addition to her job as a political commentator, Yolande James is also a lawyer-mediator, accredited for civil, commercial and work-related files. As a member of the Institute of Mediation and Arbitration of Quebec (IMAQ), she is called upon to work on files relating to construc-tion, hidden defects, insurance and labor relations.
Recognized for her outstanding communication skills in both English and French, Yolande offers her services as a moderator during debates on various issues in society. She can also lead work sessions or conduct cor-porate interviews.
Finally, Yolande James is often asked to give talks on the following sub-jects: immigration issues, the place of women in the job market, work-family balance, diversity and gender equality in society and in politics.
Mark joined Suncor in 2008 as senior vice president, Strategic Growth and Energy Trading before becoming the senior vice president of integration following Suncor's merger with Petro-Canada. Mark has also served as senior vice president, International and Offshore; executive vice president, Oil Sands; executive vice president Upstream; president, Upstream; and chief operating officer. In these roles, Mark's accountabilities have spanned from operations in the Wood Buffalo region to operations in offshore East Coast Canada, the North Sea, and international onshore operations in Latin America, North Africa and the Near East, where he oversaw significant improvements in efficiency and performance, as well as portfolio growth. Mark has over 34 years of international energy industry experience, including 23 years at Imperial/Exxon.
A previous member of the Accenture Global Energy Board and formerly the Chair of Syncrude Canada, Mark is a current member of the board of governors of the Canadian Association of Petroleum Producers (CAPP) where he also serves as a member of the Executive Committee and the Oil Sands CEO Council. In June 2020, Mark was named Resources of the Future chair on the Government of Canada's Industry Strategy Council.
Born and raised in Calgary, Mark holds a science degree from the University of Calgary and an applied petroleum engineering technology degree from the Southern Alberta Institute of Technology (SAIT). He is also a graduate of the advanced management program at Harvard Business School. From 2003 to 2007 he served as Honorary Colonel for the 409 and 441 Tactical Fighter Squadrons at 4 Wing Airforce Base in Cold Lake, Alta., a role that reflected his commitment to the relationship between the Air Force, the community and industry.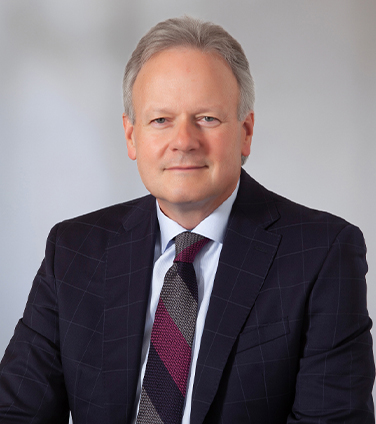 Stephen is a widely recognized economist with nearly 40 years of experience in financial markets, forecasting, and economic policy, including 35 years in the public sector.
Prior to joining Osler, Stephen was the 9th Governor of the Bank of Canada, Canada's central bank. Stephen was Governor of the Bank for seven years after having previously spent 14 years there during 1981 95 occupying a range of increasingly senior positions.
Prior to joining the Bank of Canada, Stephen spent 14 years at Export Development Canada, as Chief Economist (1999-2008), Head of Lending (2008-2011) and finally as President and CEO (2011-2013). He also spent four years at BCA Research, where he was Managing Editor of the International Bank Credit Analyst, one of their flagship publications.
Stephen is a Certified International Trade Professional and a graduate of Columbia University's Senior Executive Program. He has been a visiting scholar at the international Monetary Fund in Washington, D.C., and at the Economic Planning Agency in Tokyo, Japan. He is a frequent speaker and writer and has taught economics at the University of Western Ontario, Concordia University and Queen's School of Business.
At Osler, Stephen provides clients with his significant expertise and strategic guidance regarding the financial system, trade, and economic policy both domestically and on a global scale.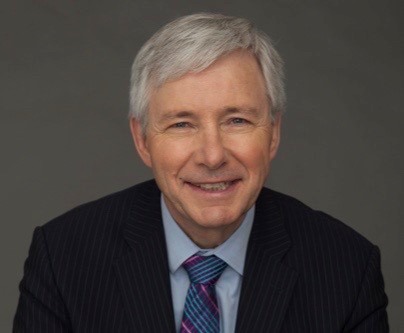 Guy Saint-Jacques provides strategic advice on China. He sits on the board of directors of Xebec Adsorption Inc. and of the Foundation of the Montreal Clinical Research Institute. He is a Fellow of the China Institute of the University of Alberta, the
Institute of International Studies of Montreal and the C.D. Howe Institute. In addition, he is the Honorary Chairman of the Canada-China SME Group and of the China Policy Centre in Ottawa, as well as a member of the Advisory Committee of the Quebec
Section of the Canada-China Business Council.
Previously, Mr. Saint-Jacques worked for Global Affairs Canada for nearly forty years, serving in Kinshasa, Hong Kong, Beijing, Washington, DC and London. He has served as Deputy High Commissioner in London and as Deputy Head of Mission in Washington. In Ottawa, among other things, he has worked in the divisions dealing with Science and Technology and Energy and Environment, in the Associate Deputy Minister's Office and has been Director of Assignments and Director General of Personnel Management. In addition, Mr. Saint-Jacques was Canada's Chief Negotiator and Climate Change
Ambassador from 2010 to 2012 and Ambassador Extraordinary and Plenipotentiary in the People's Republic of China from 2012 to 2016. Mr. Saint-Jacques speaks Mandarin fluently.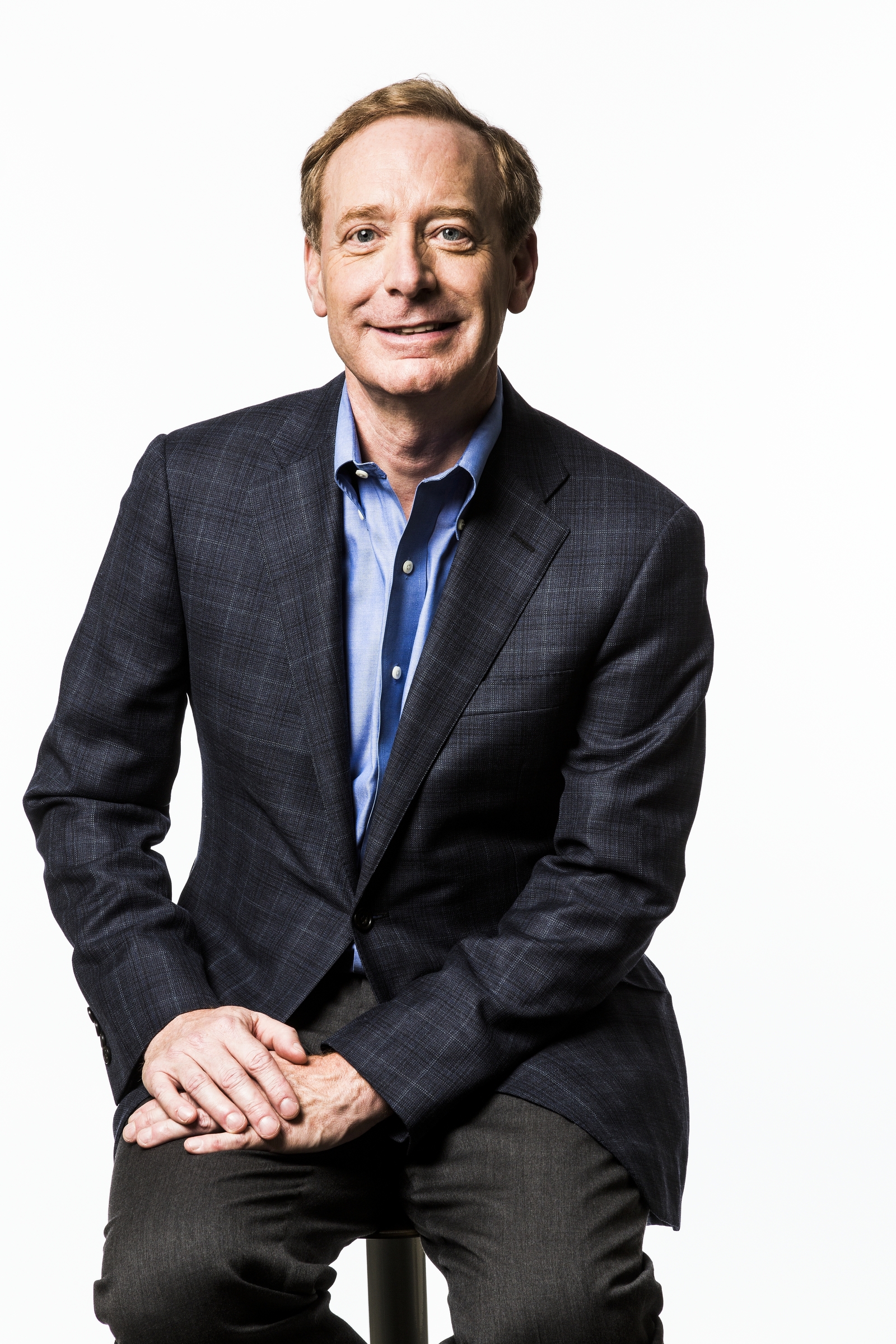 Brad Smith is the president of Microsoft, where he leads a team of more than 1,400 business, legal and corporate affairs professionals in 56 countries. He serves as the company's chief legal officer and leads work on a wide range of issues involving the intersection between technology and society, including cybersecurity, privacy, ethics and artificial intelligence, human rights, immigration, philanthropy and environmental sustainability. Described by the New York Times as "a de facto ambassador for the technology industry at large," Smith has testified numerous times before the U.S. Congress and other governments on key policy issues.
Smith joined Microsoft in 1993, first spending three years in Paris leading the legal and corporate affairs team in Europe. In 2002, he was named Microsoft's general counsel and spent the following decade leading work to resolve the company's antitrust controversies with governments around the world and companies across the tech sector. This past decade, Smith has spearheaded the company's work to advance privacy protection for Microsoft customers and the rights of DREAMers and other immigrants, including bringing five lawsuits against the U.S. government on these issues.
Prior to joining Microsoft, Smith was an associate and then partner at the law firm of Covington and Burling, where he is still remembered as the first attorney in the long history of the firm to insist (in 1986) on having a personal computer on his desk as a condition for accepting a job offer. In addition to his work at Microsoft, Smith is active in several civic organizations and in the broader technology industry. He has served on the Netflix board of directors since 2015 and chairs the board of directors of both Kids in Need of Defense (KIND) and the Washington State Opportunity Scholarship program.
Smith grew up in Appleton, Wisconsin, where Green Bay was the big city next door. He attended Princeton University, where he met his wife, Kathy (also a lawyer). He earned his J.D. from Columbia University Law School and studied international law and economics at the Graduate Institute in Geneva, Switzerland. He can be followed on Twitter @bradsmi and LinkedIn at bradsmi.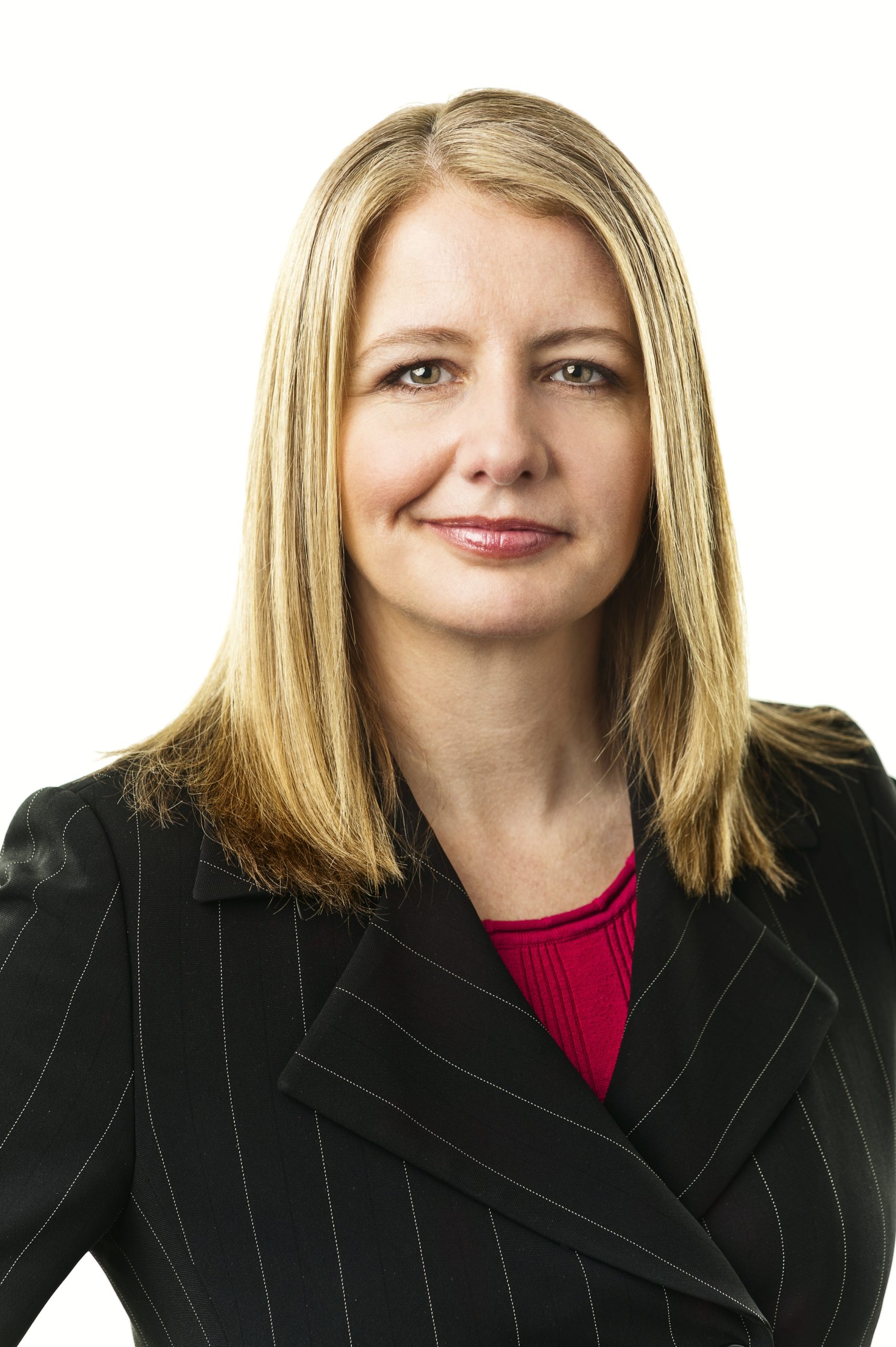 As President & CEO of Vancouver Airport Authority (YVR), a world-class hub with local roots, Tamara Vrooman understands the value of having an airport that is both an economic generator and community contributor—a hub of innovation that gives back, supports the region and sets the bar for sustainability.
Prior to joining YVR, Tamara served for 13 years as the President & CEO of Vancity, Canada's largest community credit union. She assumed leadership of Vancity at the beginning of the global financial crisis and transformed the business and service model, delivering record profitability and doubling its assets. During her tenure, Vancity became a global reference point, and she became a leading voice in the Canadian and international financial sectors, demonstrating a successful new vision for values-based banking. This experience, combined with her comprehensive understanding of YVR gained by her previous nine-year tenure on our Board, make her the perfect leader to guide our team as we reimagine YVR's role as a world-class, sustainable hub.
Tamara currently serves as Simon Fraser University's 12th Chancellor and chairs the board of the Rick Hansen Foundation, in addition to other board roles. She is the recipient of the Order of British Columbia (2019), Peter Lougheed Award for Leadership in Public Policy (2016) and BC CEO of the Year Award – Major Private Company, Business in Vancouver (2015) among many other citations.
Northern Innovators Showcase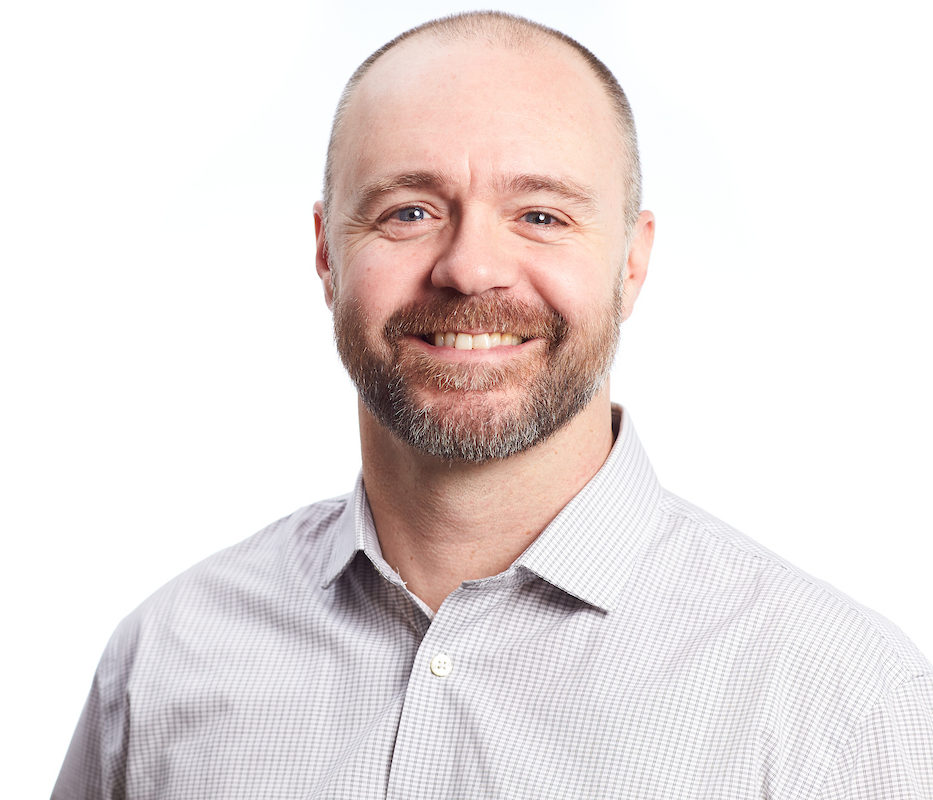 Scott Keesey is CEO and co-founder of DISCOVELO, a Yukon-based social enterprise technology start-up with a mission to develop products that promote emotional and physical wellness. The innovative products leverage the power of interactive digital media, gamification, and smart data capture to help users regulate and track their emotional energy while exercising. Unregulated energy is a significant problem for students and teachers, impeding learning outcomes and contributing to compromised mental health. DISCOVELO has key partnerships with academic, wellness and education institutions, and is focused on making a positive impact in the beachhead education market by equipping the growing fleet of stationary bikes in elementary school classrooms with the engaging software companion. DISCOVELO is embarking on a research trial in local Yukon schools with a view towards growing across Northern Canada and scaling nationally and globally. Scott has a B.Sc from Royal Roads University and has managed teams and projects in a consulting environment for 15 years. He is a proven leader and a passionate well-being and happiness advocate, and is thrilled to be leading a team of passionate big thinkers who are united behind a vision of creating an impact in the areas of physical and mental health through an innovative technology company.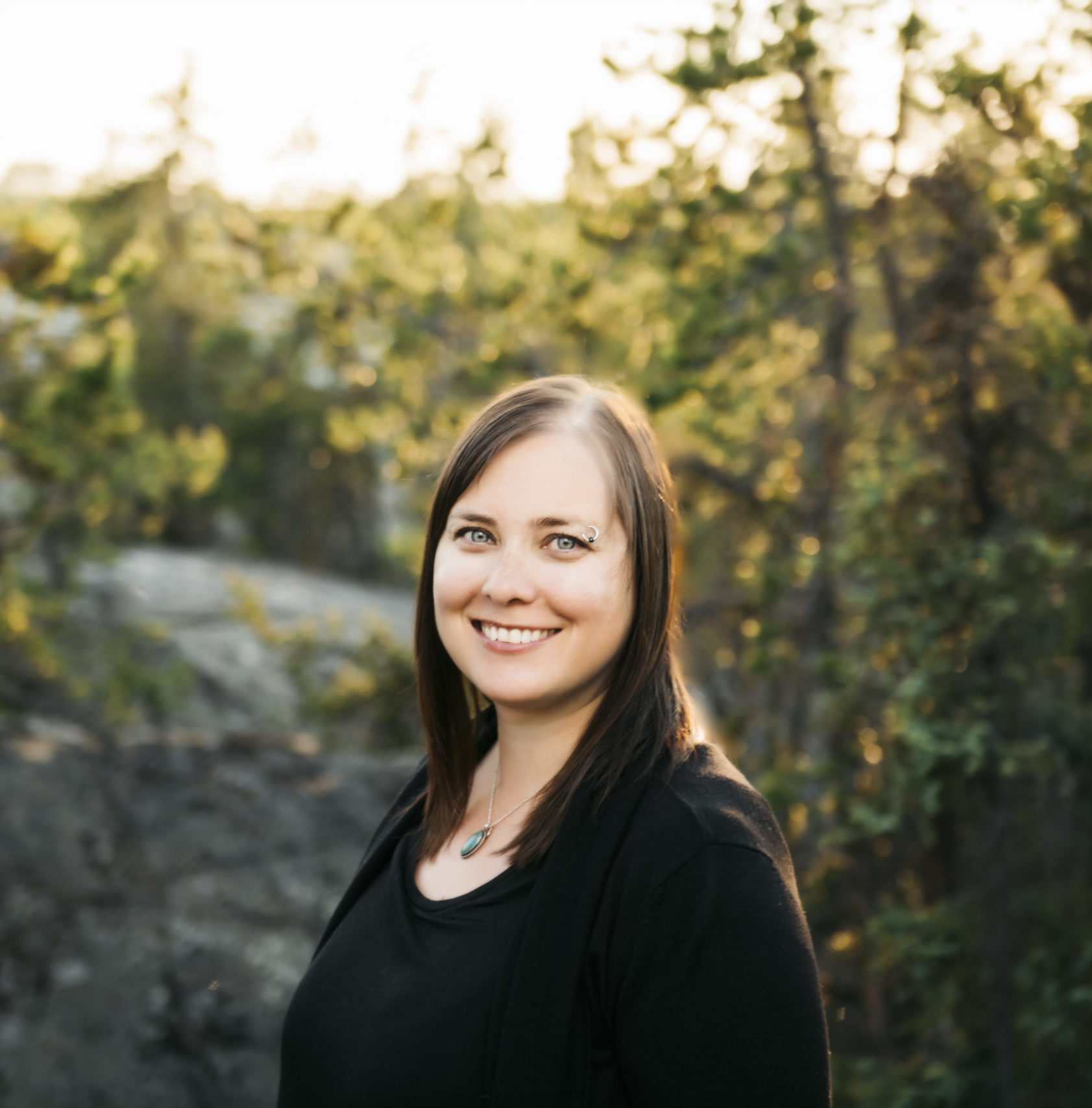 Dr. Candice Lys grew up in a very large Métis family in Fort Smith, NWT and now resides in Yellowknife. She holds a PhD in Public Health Science and is a community-based sexual and mental health researcher. She is the Co-Founder/Executive Director of FOXY (Fostering Open eXpression among Youth) and SMASH (Strength, Masculinities, and Sexual Health). FOXY and SMASH are peer-led, trauma-informed, arts-based sexual and mental health programs that use the arts to facilitate discussion, education, and healing among Northern and Indigenous youth. In 2014, FOXY was the first organization to be awarded the entire $1 million Arctic Inspiration Prize. Candice is recognized as the 53rd Ashoka Fellow from Canada and has earned the Meritorious Service Medal (Civil Division) from the Governor General of Canada for her work with FOXY and SMASH. She is a mom to a little human Luca and a rambunctious beagle named Maple.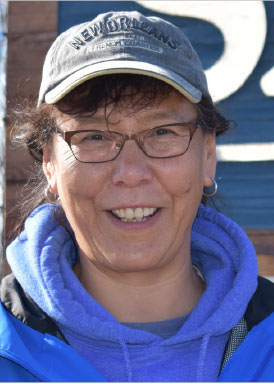 A longtime resident of Fort Providence, NWT, Lois Philipp has dedicated her life to improving the well-being of youth in the Deh Cho First Nations region. As Principal of the Deh Gáh Elementary & Secondary School, she worked tirelessly to adapt the school's programming and scheduling, resulting in higher attendance rates and a significant increase in the number of students attending post-secondary educational institutions.
She is the founder of Northern Loco, a 100% indigenous-owned company with a mission to create sustainable futures for northern communities. With a Master of Education in Curriculum Studies, Lois helped develop and teach Dene Kede curriculum and founded innovative programs such as Keepers Leadership Program, Indigenous Language Immersion programs, and a trades access program. As a Co-Team Leader for Northern Compass, Lois brings her strong background in partnership and curriculum to the project.
Lois has been recognized for excellence in education by receiving Canada's Outstanding Principal Award from The Learning Partnership, the "Award of Excellence" from the NWT Parks and Recreation Association, and most recently the "Leadership Award in Indigenous Education" from Indspire.
Agenda
Agenda - We're Going Virtual | PPF's Rebuild Canada Growth Summit 2020
October 19
2:00 p.m. - 3:00 p.m.
Canada's Economic Outlook: Looking Back, Looking Forward
Fireside Chat with Stephen Poloz, Special Advisor, Osler, Hoskin & Harcourt LLP and Former Governor, Bank of Canada
---
October 27
2:00 p.m. - 3:00 p.m.
Getting Canada's Transportation Hubs to Take Flight Again
Fireside Chat with Deborah Flint, President & CEO, Greater Toronto Airports Authority
& Tamara Vrooman, President & CEO, Vancouver Airport Authority
---
November 3
2:00 p.m. - 2:45 p.m.
Building a Trusted and Fair Digital Economy
Fireside Chat with Brad Smith, President, Microsoft
---
November 5
2:00 p.m. - 3:00 p.m.
Beyond Borders: The Ripple Effect of the US Presidential Election
Panel Discussion with H.E. Janice Charette, High Commissioner for Canada in the United Kingdom of Great Britain and Northern Ireland and Permanent Representative of Canada to the International Maritime Organization
& Jonathan T. Fried, Former Personal Representative of the Prime Minister for the G20
& Guy Saint-Jacques, Canada's Ambassador to China (2012-2016) and now Fellow at the C. D. Howe Institute, the China Institute at the University of Alberta and the Montreal Institute of International Relations
Moderated by Georgina Black, Consulting Partner and Managing Partner, Government & Public Services, Deloitte Canada
---
November 9
2:00 p.m. - 3:00 p.m.
The Next Energy Economy: Getting From Here to There
Fireside Chat with Mark Little, President & CEO, Suncor Energy Inc.
---
November 10
2:00 p.m. - 3:30 p.m.
Northern Innovators Showcase
Panel discussion with Scott Keesey, Founder, CEO of DISCOVELO
& Candice Lys, Co-Founder/Executive Director of FOXY and SMASH
& Lois Philipp, Northern Compass Co-Team Lead
& more panelists to be confirmed soon
---
November 16
2:00 p.m. - 3:00 p.m.
Canada-US Relations After the US Presidential Election
Fireside Chat with H.E. Kirsten Hillman, Canada's Ambassador to the United States
& Drew Fagan, PPF Fellow and Professor at the Munk School of Global Affairs and Public Policy, University of Toronto
---
November 19
2:00 p.m. - 3:00 p.m.
The role of digital infrastructure and communications in rebuilding a competitive, digital age economy post pandemic
with Mirko Bibic, President & CEO, Bell Canada
---
Sponsors
Thank you to our Supporting Partners
Thank you to our Northern Innovators Showcase Partners