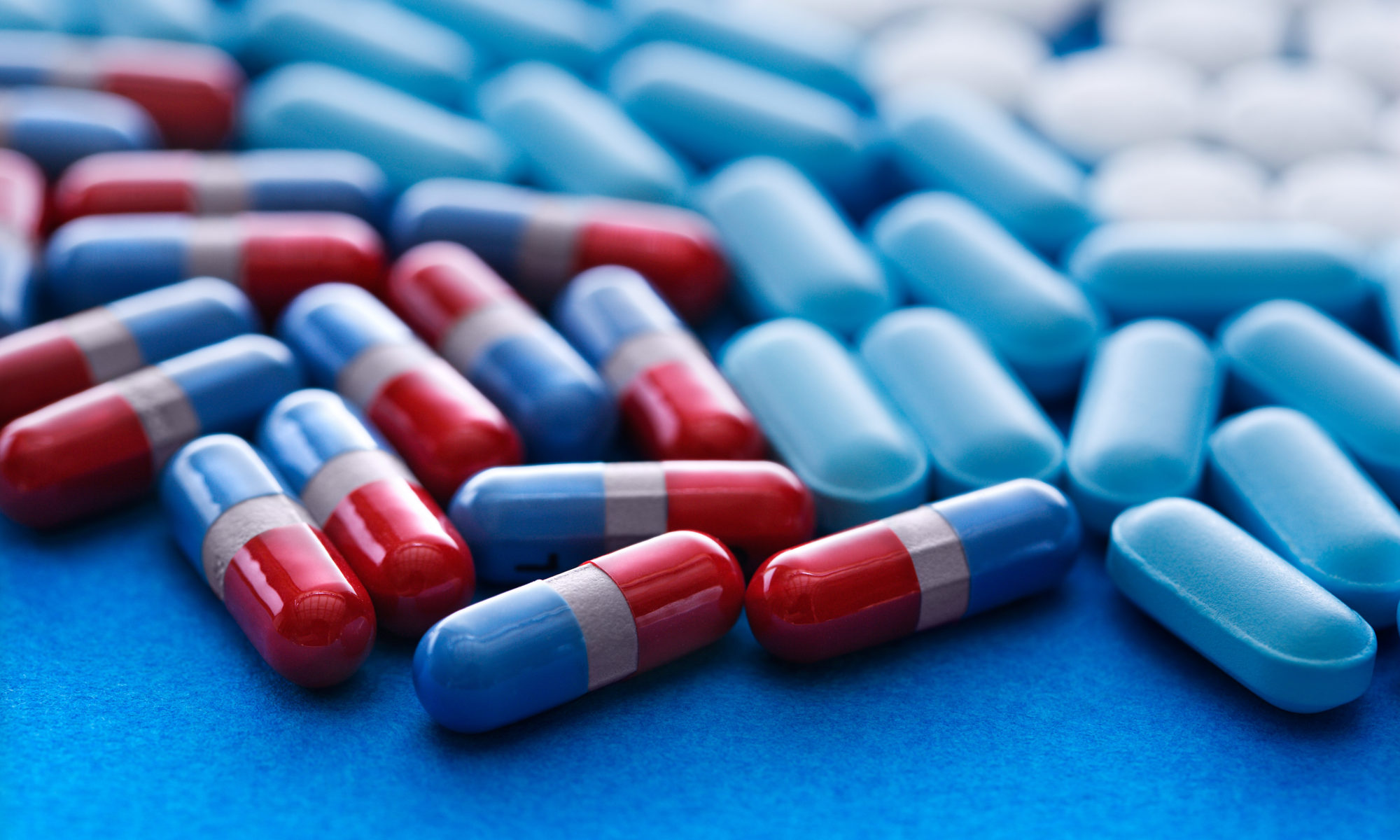 Publication
Opioid Addiction Treatment in 2019
Pathways to Recovery: How can Canadians Overcome Opioid Addiction?
Canada can stem the tide of the opioid crisis. Among Canadians, there is hope that hastening access to treatments that work, learning from and scaling up best practices, and continuing coordinated efforts between all stakeholders will positively impact the pathways to treatment services - beyond just overdose treatment. This report discusses opportunities for policy makers to engage on harm reduction, equitable access to treatment and support, and collaboration and coordination following a PPF roundtable on opioid misuse in December 2018.
Context
The past several years have seen dramatic increases in the problematic use of opioids and opioid overdoses in Canada. Health Canada estimates "there were more than 8,000 apparent opioid-related deaths between January 2016 and March 2018." Most of them are accidental – although Health Canada notes limitations in tracking the full extent of the epidemic, which results in overestimations in some provinces, underestimations in others, and an altogether lack of data in some cases. A joint report from the Canadian Centre on Substance Use and Addiction (CCSA) and the Canadian Institute for Health Information (CIHI) found that "the rate of hospitalizations due to opioid poisoning in Canada increased more than 30% between 2007-08 and 2014-15".
Over the last two years, Canada implemented important initiatives including the updating of opioid prescribing guidelines for non-cancer pain, research into better treatments, and a community-led push for safe-injection sites to break down barriers to treatment. Despite these efforts, challenges remain in addressing stigma and ensuring equitable, effective access to treatment care pathways. With every new effort towards reducing opioid-related harm in Canada, it becomes more and more clear that solutions lie at the intersections of sectors. The need to facilitate collaboration and innovation is pressing, as vulnerable populations – especially young men and people in rural and remote communities – continue to suffer the brunt of the epidemic.
The 2016 Opioid Summit resulted in the release of the Joint Statement of Action to Address the Opioid Crisis: A Collective Response, in which over 30 partners committed to individual and collective action to address the crisis. In the first year, partners worked to collect, disseminate and exchange knowledge amongst first responders, physicians, First Nations communities and policy makers. A set of principles emerged to guide responses from this collective knowledge, and the principles have been validated by the research literature:
Harm reduction
Prevention
Equitable access to treatment and support
Collaboration and cooperation
Intersectionality
In the two years since the Joint Statement, concrete actions have been taken that embody these principles. Further action will need to take place on multiple fronts simultaneously – on legal mechanisms of enforcement and public safety, stigma reduction, medical research and innovation, social policy and education.
The Public Policy Forum (PPF) hosted a roundtable discussion, in November 2018, on the way forward to address Canada's ongoing – and developing – opioid addiction problem. Through discussion, the participants created recommendations for government, health care providers, industry and caregivers on how access to treatment can be improved. The conversation stressed the need to break down barriers, increase awareness, and collaborate across sectors – with the support of meaningful policy changes – in order to tackle the opioid crisis in Canada. This is arguably the most pressing public health issue in the country and through action, treatment can be improved and overdoses substantially reduced.
Opioid misuse is a national issue. Addiction transcends socio-economic divisions – some say we can assume there as many prescription opioid users on Bay Street, Toronto as in Downtown Eastside, Vancouver – but outcomes between individuals aren't experienced equitably. Not only are there distinct regional and community nuances, the causes of opioid addiction are varied (and often inter-related) and include poverty, trauma, the long-term effects of colonialism on Indigenous people and communities.
An individual's journey into addiction is personal and painful. The path to recovery requires stripping away treatment barriers and making access to treatment a seamless, patient-oriented process. The barriers to service access and effective treatment are varied and range from common systemic factors to deeply ingrained attitudes and tendencies. There is no single fix, but there are strategies that adhere to the principles of the 2016 Joint Statement of Action.
Openings and opportunities
Today we see enormous collective action in Canada. All quarters are making calls for rapid access to effective opioid addiction treatment and policy action that lowers barriers to treatment. Treatment providers, patient groups and policy makers recognize that the positive, long-term outcomes they strive to achieve can't be anchored to abstinence-only principles and models of service provision. Not everyone is going to get better, but they can have better lives.
'The opposite of addiction isn't sobriety. It's connectedness.'
Government is starting to address the knowledge gap in the public has about opioids. The medical community and other service providers will similarly need more general education about addictions, particularly opioid addiction, in order to build more effective treatment pathways and services.
Government, to its credit, has done a great deal to push ahead harm reduction practices and address opioid addiction – for instance enabling a prescription heroine pilot project, providing more rapid action treatment sites, providing overdose treatments free of charge at some locations and beginning to address enforcement policies. More can be done to develop smarter enforcement, address opioid analogues distributed through the mail, and convene a national discussion about the place of decriminalization.
Recognizing how opioid misuse is a societal issue, roundtable participants emphasized the need for a society-wide response. They discussed that stakeholders, decision-makers, and allies from different sectors needed to get involved in meaningful, interconnected ways. They highlighted opportunities for more inter-sectoral engagement as well as certain promising practices.
Harm reduction
Opioid addiction is so powerful people cannot not take the drugs – meaning they'll access street drugs if cut off from prescription pain killers. Technical issues can result in overdoses, stemming from contaminated supply on the street where people don't know what they are consuming. The principle of equitable access addresses these harms by ensuring access to safe supply, including in medical settings, and having treatment pathways that don't result in people seeking drugs on the street.
Opioid users need more avenues via safe spaces into treatment. Regardless of one's perspective on the decriminalization of opioids, government has a duty to reduce harm, and access to a safe supply in safe spaces is part of that treatment continuum. The current systems in which individuals interact with providers and potential supports are not organized to carry services across locations.
Equitable access to treatment and support
Travel will remain a significant barrier for rural and remote communities. Rather than continue to depend on travel assistance, nurse practitioners and pharmacists could have a greater role as addiction treatment providers. New, long-acting treatments would reduce the need to travel regularly – and access would be significantly improved if such treatments were available locally.
Socio-economic conditions determine where people live, but community connector programs help broker connections to treatment resources in social housing. These programs have been shown to work they help provide immediate overdose treatment resources and they can be scaled up.
The challenges faced by rural and remote Indigenous communities result from both long-term consequences of colonialism and practical matters of geography. Culturally relevant services and pain management strategies are limited for Indigenous people living in these communities. Prescribing mechanisms, if appropriately implemented, would help mitigate the unique challenges of living in rural settings like travel.
Opioid addiction results from factors like poverty and trauma – issues that can't be addressed by pharmacological means alone. Better treatment requires that services adjacent to prescription drugs (e.g. mental health services) be integrated, available and ideally reimbursed by insurance.
When new pharmacological treatments with demonstrated efficacy (and real-world effectiveness) become available, Canada is slow to provide approvals for use and reimbursement. Addiction treatment drugs should be viewed in the approval and regulatory process as part of a broader and complex policy issue.
The treatment system's greatest failure is not being able to get people into treatment when they are ready for it. The evidence on what works is constantly progressing – but services aren't available when needed. This is an acute problem, particularly for young people for whom adult services are poorly matched. System design needs to be deliberate in considering the unique pathways an individual will travel across a lifespan and cut across the socio-economic spectrum, incorporating community-based assets that achieve success outside of the medical system.
Collaboration and cooperation
Corporate Canada has adopted a leading role in addressing the stigma of mental illness and championing better services and policy. There could be value in drawing the attention of the business community to opioid addiction treatment, by bringing the discussion to executive tables or tying discussions of opioid misuse into workplace conversations that already occur on mental illness and mental health. Stigma reduction efforts and widespread action will occur when it catches the attention of corporate Canada, which will widely spread discourse and awareness and stimulate new solutions and commitments of resources.
Most Canadians don't know what opioids are. Health Canada has been running television ads to help educate watchers about opioids, but an public health effort is needed that leverages provincial, territorial, and municipal expertise as well as the local expertise of civil society organizations in an ongoing way. Part of the story should also be about people who have had good outcomes.
Corrections Canada has demonstrated leadership in providing pathways to treatment and recovery. This has been part of an ongoing engagement with law enforcement, and these changes need to cascade through orders of government. While enforcement and community safety are important, the criminal justice system, law enforcement, provinces and federal government can make a significant contribution to developing pathways to treatment services, beyond just overdose treatment.
Stigma in its various forms creates a profound barrier to individuals being able to seek help. It happens to patients across the system of care, including in hospitals and treatment centres, and creates isolation and fear. Stigma reduction activities are a new priority, especially among advocacy groups. Ultimately, these activities will require government to work in active partnership with communities, culturally attuned treatment providers, families and other stakeholders.
The current treatment landscape is disconnected, resulting in vulnerable patients being bounced between settings and surviving – or succumbing to – long waits for treatment. Within this system of available services, some may not be able to take in people for treatment. For instance, residential services that have policies against admitting patients who are using pharmacological treatment regimes.
As with much of the overall health system, better data would help tell the story of what works, for who, and where. Pathways to alternative pain management would be more achievable, and therefore available for reimbursement, if the health system collected and shared appropriate data on treatment pathways and outcomes.
Concluding thoughts
There is a profound sense of hope in the possibility of better opioid addiction treatment, better pathways to care and better collaboration. When we talk about the future of opioid addiction treatment in Canada, people don't turn to despair. They think of inspiration, ingenuity and equity. They see the profound impacts of colonialism and inequitable services and commit to doing better. They see systems defined by collaboration, integration, learning, leading practices and access. They are ready to listen, and they are ready for swift action. Most of all, they have hope.
"The opposite of addiction is connection. Call someone."
Hope comes from people with lived experience. It is carried by families and caregivers who anchor treatment and other services in the contextual expertise of community. They have the strongest voices, able to identify obstructions to care and are capable of articulating what a coherent system of treatment pathways should be. In 2019, Canada can do better and be better by hastening access to treatments that work, learning from and scaling up best practices, and continuing coordinated efforts between all stakeholders – all to stem the tide of the crisis.