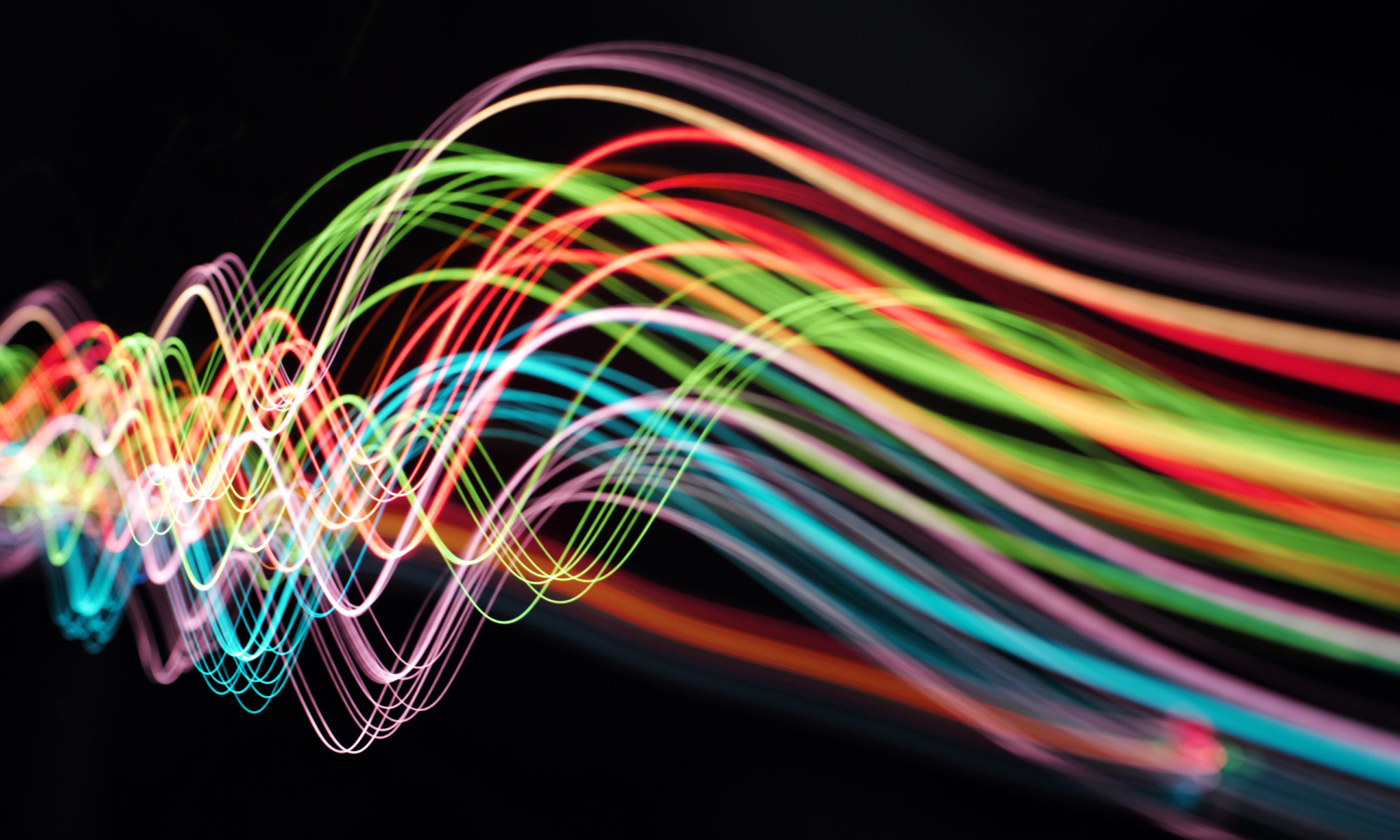 Project
Energy Next
Policy Options for Canada's Energy Future
Contact information: Zac Delong, Policy Lead (zdelong@ppforum.ca)
What will it take for Canada, as a global leader in energy, to retain a leading position while managing change? Natural Resources Canada, as the Government of Canada's lead department for energy policy, has identified the Public Policy Forum to convene and seek the views of Canadian energy experts on near- to medium-term policy options for the energy sector and to communicate these findings to inform public debate.
PPF will release five papers in late 2019, each responding to a vital need in Canada's energy future.
The issues
Global energy systems are undergoing a period of profound change, driven by three mutually reinforcing influences: environmental policies, social forces and technological innovation. Canada's energy systems are no exception. Efforts to reduce greenhouse gas emissions have, to a large extent, focused on energy production, as the largest global and national sources of combustion emissions come from power generation. As environmental policies and capital markets increasingly support clean technology, and vice versa, the pace of change is continually accelerating across all energy systems. These changes are having other effects on Canada's energy sector, such as on employment opportunities in energy sub-sectors and on industrial competitiveness, and have wider socio-economic implications for all Canadians.
The Government of Canada has engaged key Canadian stakeholders and the general public in recent years to explore these issues, including through the Economic Strategy Tables, the Joint Oil and Gas Working Group, and Generation Energy. These processes have helped to solicit near- to long-term ideas of what Canada needs to do to advance its energy sector as a positive contributor to solving global sustainability issues. Canada needs additional dialogue and guidance on how to best take up strategic initiatives and understand the trade-offs of each, including different ways to achieve shared goals.
Beyond identifying technological, economic and policy/regulatory options needed to adapt to a changing energy landscape, it is also important for Canadians to understand the central problems that these options seek to address and that, despite the disruptive changes that are now constantly in play, Canadians can continue to enjoy high levels of prosperity for decades to come. Building a broad consensus of understanding on a suite of initiatives, including policy, to address these changes can improve their effective implementation.
Process
In order to address the above changes in the energy sector—including the interplay of technological innovation, consumer/citizen sentiment, falling energy costs, projected electricity demand growth, and geo-political and geo-economic forces—Canadians and policymakers need to address this overarching question: "What will it take for Canada, as a global leader in energy, to retain a leading position while managing change?" This project is intended to contribute meaningfully to public dialogue on this broad question by releasing a series of five papers, each responding to vital needs for the future of Canada's energy complex:
---
Holistic and Diversified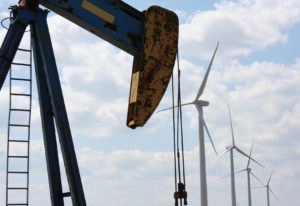 What does a holistic and diversified energy strategy look like?
How do oil and gas resources fit into such a system?
How can Canada promote best-in-the-world clean oil and gas extraction as part of a diversified, technology-driven approach to building a competitive energy sector on carbon and cost measures?
In what ways can public revenues from the oil and gas industry be used to fund needed system change, and what will change look like?
How does Canada stay ahead throughout this period of transition?
---
Clean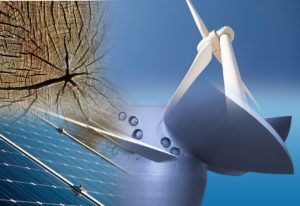 What is the potential of clean energy, including hydro and new renewables, in Canada's energy future? What are the impediments?
How can Canada meet increased electricity demand and brand itself around its clean energy abundance?
Where does nuclear energy fit into this picture?
Where would electricity infrastructure interconnection (such as interties) versus decentralized/distributive models (such as small hydro and small modular reactors) work best?
How can federal, provincial, territorial, Indigenous, and municipal governments extract greater long-term strategic value out of their electricity resources and mitigate against future political/economic risk?
---
Job Creating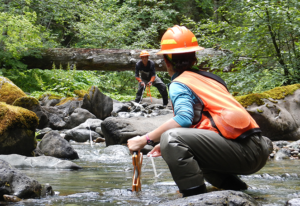 What are the implications of the energy transition on occupational change?
How does a more diversified, technologically advanced energy sector change the amount and type of labour required, and what opportunities exist for skills development and greater inclusion?
What lessons can be learned from changes in other industries or countries and applied to the energy sector?
---
In Partnership with Indigenous Peoples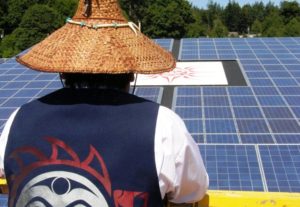 How can the energy system be developed in closer partnership with Indigenous peoples?
What opportunities will Indigenous peoples have to benefit from transition to new energy sources?
What are the fiscal implications?
What can Canada learn from successful and unsuccessful models to encourage partnerships and, when appropriate, accommodate effects on rights?
Is the legal regime around rights evolving to the point of bringing greater certainty to energy projects, and how can that be facilitated?
---
Collaboratively Governed
What are the most efficient and effective governance arrangements with respect to the energy sector that could be used to inform forward-looking policy recommendations?
How can federal, provincial, territorial, Indigenous, and municipal governments best coordinate policy, while recognizing regional differences and leaving room for policy experimentation?
Especially with respect to environmental policy (e.g., carbon pricing, environmental assessment and regulation), how can it be ensured that all Canadians contribute their fair share to national objectives (e.g., the Paris Agreement, threatened species protection) despite their policy, geographic, and industrial differences?
---
Timeline
Authors and experts will meet in September 2019 to discuss the papers and ensure the vision set out in each paper represents the interests of all Canadians. We anticipate the release of the Energy Next papers in November 2019.
Partner
Natural Resources Canada
Contact
(613) 238-7858 x232
---
Energy Next Advisors

Tabatha Bull
Tabatha Bull is currently the Chief Operating Officer of the Canadian Council for Aboriginal Business in Toronto. Ms. Bull is Anishinaabe and a proud member of Nipissing First Nation near North Bay, Ontario. An electrical engineer from the University of Waterloo, Ms. Bull spent the first 2 decades of her career in the electrical consulting and energy industry. Prior to joining the CCAB, Ms. Bull led the First Nations and Métis Relations team at the IESO, Ontario's electricity system operator. In that time she focused on building strong relationships with Indigenous communities and leaders in Ontario and developing partnerships, procurement and capacity development programs to enable Indigenous communities to be active participants and partners in the Energy Sector.
As a testament to her passion to better the lives of Indigenous people and stay connected to her community, Ms. Bull serves as a Director on the Board of Wigwamen Housing Inc.; the oldest and largest urban Indigenous housing provider in Ontario.
Ms. Bull is also an active member on the board of Young Peoples Theatre in Toronto and the Canadian advisory group to UN Women "promoting women's economic empowerment through responsible business in G7 countries".
Ms. Bull is the proud mom to two boys and can often be found in a hockey arena or at the baseball diamond.
Richard Dicerni
Richard Dicerni currently serves as Chairperson of the Interim Management Advisory Board for the Royal Canadian Mounted Police. Mr. Dicerni recently retired as the Deputy Minister, Alberta Executive Council and Head of the Alberta Public Service. Prior to accepting this position in October 2014, Mr. Dicerni was Adjunct Research Professor at the Ivey Business School and sat on various boards.
Born and raised in Montreal, Mr. Dicerni graduated from the College Sainte Marie in 1969 with a Bachelor of Arts. He pursued graduate studies at the Kennedy School of Government at Harvard where he earned a Master's in Public Administration in 1981. Mr. Dicerni started his career with the federal government in 1969. In the 1970s and 1980s, he held a number of executive positions in the federal public service including Senior Assistant Deputy Minister, Health and Welfare; and Deputy Secretary to the Cabinet. In 1992 he joined the Ontario Government as Deputy Minister of Environment and Energy. In 1995 he assumed the position of Deputy Minister, Education and Training.
In 1996, Mr. Dicerni was appointed President and CEO of the newly established Canadian Newspaper Association. Mr. Dicerni left this position in 1998 to become Senior Vice President at Ontario Power Generation (OPG). He stayed at OPG for the next seven years and led the company between 2003 and 2005. He rejoined the Canadian Government as Deputy Minister of Industry where he served from 2006 to 2012.
He has served on the boards of Trent University, the Credit Valley Hospital, Atomic Energy of Canada Ltd. (AECL) and the Public Policy Forum. He currently sits on the Board of Directors of Alberta Health Services.

Bruce Lourie
Bruce Lourie is president of the Ivey Foundation and a Board director of several charitable and non-profit organizations, including the new Canadian Institute for Clean Growth and Climate Change. He is a former Director of the Independent Electricity System Operator, the Ontario Power Authority, the Ontario Trillium Foundation, Canadians for Clean Prosperity, Environmental Defence Canada and many others. He is a founding Advisory Board member of Canada's Ecofiscal Commission, an Advisory Board member of the Canadian Energy Research Institute and visiting faculty at the University of Oxford Social Finance Programme.
Mr. Lourie is well known for his work in convening collaborative efforts among businesses, NGOs and government. He played a pioneering role in connecting environmental issues to human health, most notably with his leadership in the phase-out of coal-fired power plants in Ontario, the single largest climate action in North America.  And also as the co-author of two best-selling books, including the internationally acclaimed Slow Death by Rubber Duck.  He is a founder of a number of for profit and non-profit organizations including Summerhill Group, one of Canada's leading energy efficiency consultancies.

Marie-José Nadeau
Marie-José Nadeau is Honourary Chair of the international organization World Energy Council, which she chaired from 2013 to 2016. A trained attorney, she holds a Master's Degree in Law from the University of Ottawa; she served as Secretary General and Executive Vice-President for Corporate Affairs at Hydro-Québec for 22 years, until 2015.
In addition to being Vice Chair of the Advisory Council of the Electric Power Research Institute, she is an experienced director, serving on the boards of ENGIE, a multinational French company active in over 70 countries, Metro, one of Canada's major retailers in food and pharmaceuticals, Trans Mountain Corporation, a Canadian-based company that operates a major network of pipelines in Western Canada. She is also Vice Chair of the Montreal Symphony Orchestra.
In 2009, she was rewarded with the distinction Advocatus Emeritus for her contribution to the legal profession and in 2016, she was appointed Member of the Order of Canada in recognition of her significant support to many organizations involved in arts, education and the advancement of women in leadership positions in energy.

Peter Tertzakian
Peter Tertzakian is the Executive Director of ARC Energy Research Institute.
Mr. Tertzakian is an economist, investment strategist, advisor, podcaster, author and public speaker on issues vital to the future of energy.
He has clocked over 30 years of experience in the business of energy, spanning all systems from oil and gas to renewables. Mr. Tertzakian's passion is studying how society evolves its energy use and applying the lessons of the past into today's strategic business issues. His holistic knowledge of physics, innovation, finance and economics allows him to give audiences thought provoking advice on how to think about pressing issues on the transition to sustainable energy solutions.
An accomplished author, Mr. Tertzakian's two best-selling books, A Thousand Barrels a Second (McGraw-Hill, NY 2005) and The End of Energy Obesity (John Wiley & Sons, NY 2009) provide insight into the dynamic world of energy transitions through a thoughtful and highly readable examination of economic, environmental and geopolitical pressures. He has written over 600 weekly columns, current issues of which are distributed through various media channels.
In 2015 Mr. Tertzakian was seconded to the four-person Royalty Review Panel for the province of Alberta – the world's 8th largest producer of oil and gas – where he led the redesign of the fiscal policy.  In 2016 Mr. Tertzakian was inducted into the Alberta Petroleum Hall of Fame.
Mr. Tertzakian has an undergraduate degree in Geophysics from the University of Alberta, a graduate degree in Econometrics from the University of Southampton UK, and a Master of Science in Management of Technology from the Sloan School of Management at MIT. In addition to his principal roles at the ARC Energy Research Institute and ARC Financial, he is an Adjunct Professor at the University of Calgary and has lectured at many leading universities and conferences around the world.

Annette Verschuren
Annette Verschuren is Chair and CEO of NRStor Inc., an energy storage development company. Formerly she was president of The Home Depot Canada and Asia, overseeing the growth of the company's Canadian operations from 19 to 179 stores between 1996 and 2011. She also led The Home Depot's entry into China.
Immediately prior to joining The Home Depot, Ms. Verschuren was president and co-owner of Michaels of Canada, a chain of arts and crafts stores, where she opened 17 stores in 26 months. Ms. Verschuren began her career as a development officer with the Cape Breton Development Corporation, a coal mining operation, in Sydney, Nova Scotia. She then worked with Canada Development Investment Corporation as executive vice-president, privatizing crown corporations, before joining Imasco Ltd., one of Canada's largest holding companies in financial services, retail and food services, as vice-president, corporate development.
Ms. Verschuren is a board member of Liberty Mutual Insurance Group of Boston, Air Canada, Saputo and Canadian Natural Resources Limited. In addition, Ms. Verschuren is a board member of CAMH Foundation and is Chair of the MaRS Discovery District. She co-chairs the Smart Prosperity Initiative which is mapping out a course to a stronger, cleaner economy for Canada and is an advisor to the Verschuren Centre for Sustainability in Energy and the Environment which is part of Cape Breton University where she is Chancellor. Ms Verschuren holds eight Honorary Doctorates from Canadian Universities, including St. Francis Xavier University where she obtained her degree in business.
In 2011, Ms. Verschuren was honored as an Officer of The Order of Canada for her contribution to Corporate Social Responsibility and the retail industry. She was the co-chair of the 2012 Governor General's Leadership Conference, Canada's premier leadership training event. In June 2019, Ms. Verschuren was conducted into the Canadian Business Hall of Fame.
Ms. Verschuren served as a member of the Canada – USA Council for the Advancement of Women Entrepreneurs and Business Leaders and the Canadian NAFTA Council. Annette Verschuren was also a member of the NextGen Round Table in 2018.
Annette Verschuren wrote a business book "Bet On Me", leading and succeeding in business and in life, published by Harper Collins.
Ms. Verschuren and her husband, Stan, live in Toronto, Ontario. She returns frequently to her familial roots and long-time home in Cape Breton, Nova Scotia.