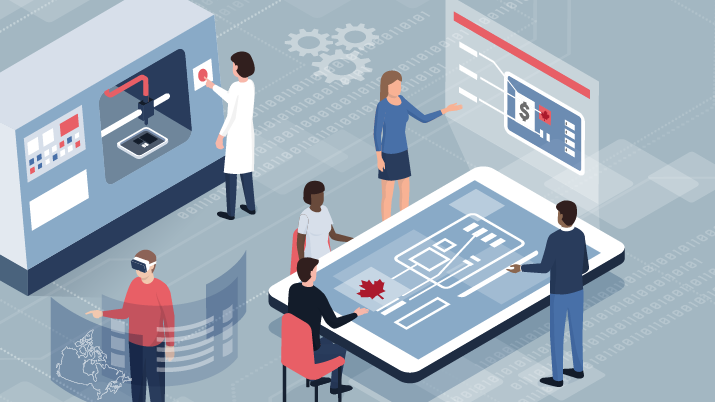 Project
Canada's Public Service Digital Leadership
About the project: In a landscape of 'Digital Darwinism' the Government of Canada is adapting continuously to meet – or exceed – the expectations of Canadians. However, digital transformation in government raises unique challenges due to its size and structure. The Public Policy Forum and Amazon Web Services Institute collaborated to recommend how government can ensure it has a digitally skilled workforce and leadership with the skills to implement transformational technologies. The project built on the priorities that were identified by a roundtable of senior leaders in November 2017 and two workshops on data strategy and workforce development in June 2018. The project resulted in a report on digital skills and leadership, including a focus on equity and inclusion by Dr. Wendy Cukier, Professor of Entrepreneurship and Strategy and Founder of the Diversity Institute at Ryerson University. Findings were validated at a roundtable of leaders from government and industry in January 2019.
Methodology: Identify key digital transformation issues with senior leaders in government; engage a small working group composed of senior federal public servants (director general and above), academics, technology firms and consultancies with successful track records implementing technological transformations in the public service; policy paper; paper validation at a roundtable.
Timeline: October 2018 –  March 2019.
Partners: Amazon Web Services Institute
Contact: Charlie Carter