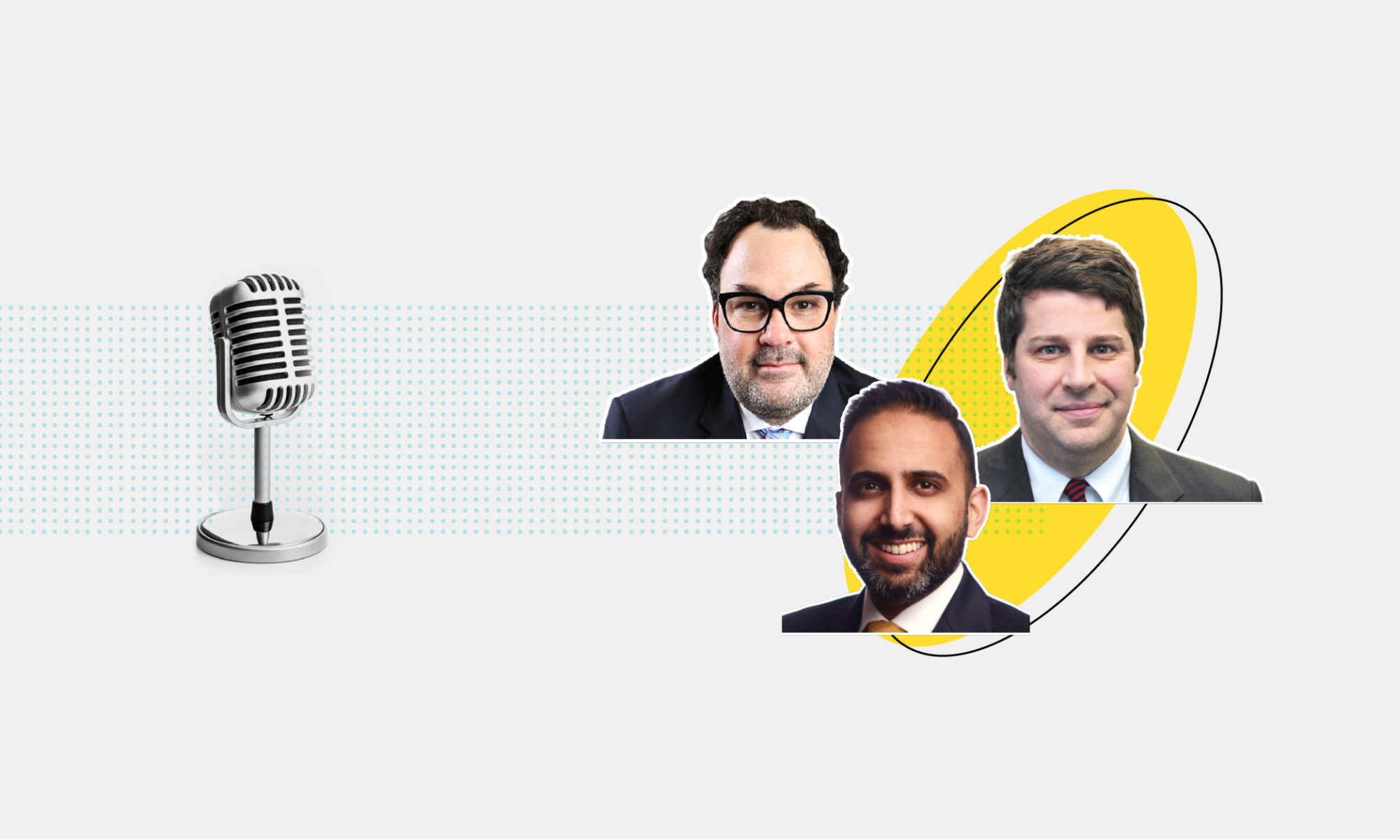 Podcast
Ep.9: A Challenge-Driven Industrial Strategy for Canada
With the authors of New North Star II
Episode 9 l Sean Speer, Robert Asselin and Royce Mendes join host Edward Greenspon for a special hybrid podcast and webinar to discuss their latest report, New North Star II, which explores the intangibles economy and Canada's competitive edge.
Listen in with the authors of New North Star II, Sean Speer, Robert Asselin and Royce Mendes.
Host Edward Greenspon is joined by the authors of the recently released PPF paper, New North Star 2, our second examination on how Canadian competitiveness is changing in a very different world. The original New North Star was published last April.
The main argument of the first New North Star was that Canadian policy had failed to keep up with these changes, and that a new multi-partisan economic policy consensus was needed. Authored by Conservative advisor Sean Speer and Liberal advisor Robert Asselin, the report found common ground between opposite ends of the political spectrum for how Canada could remain competitive in the global economy.
New North Star II continues this exploration of the new factors of Canadian competitiveness. Bringing on the expertise of CIBC economist Royce Mendes, the authors situate the rise of the intangibles economy alongside a historic technology-based rivalry between the United States and China. They say that the long-standing Washington Consensus — which articulated laissez-faire policies and a smaller state — no longer cuts it. Instead, we need to return to a smarter, more restrained version of industrial policy.
For good measure, they discuss how the COVID-19 crisis fits with their thesis and their mission-based prescriptions.
So hit that play button and listen in to this special episode of Policy Speaking. It features an audience Q&A from the live recording of the episode, and you'll hear the authors explore the bold policy response that they suggest in their report New North Star II: A Challenge-Driven Industrial Strategy for the Age of Intangibles — a strategy that will give Canada a competitive edge as it rebuilds post COVID-19.