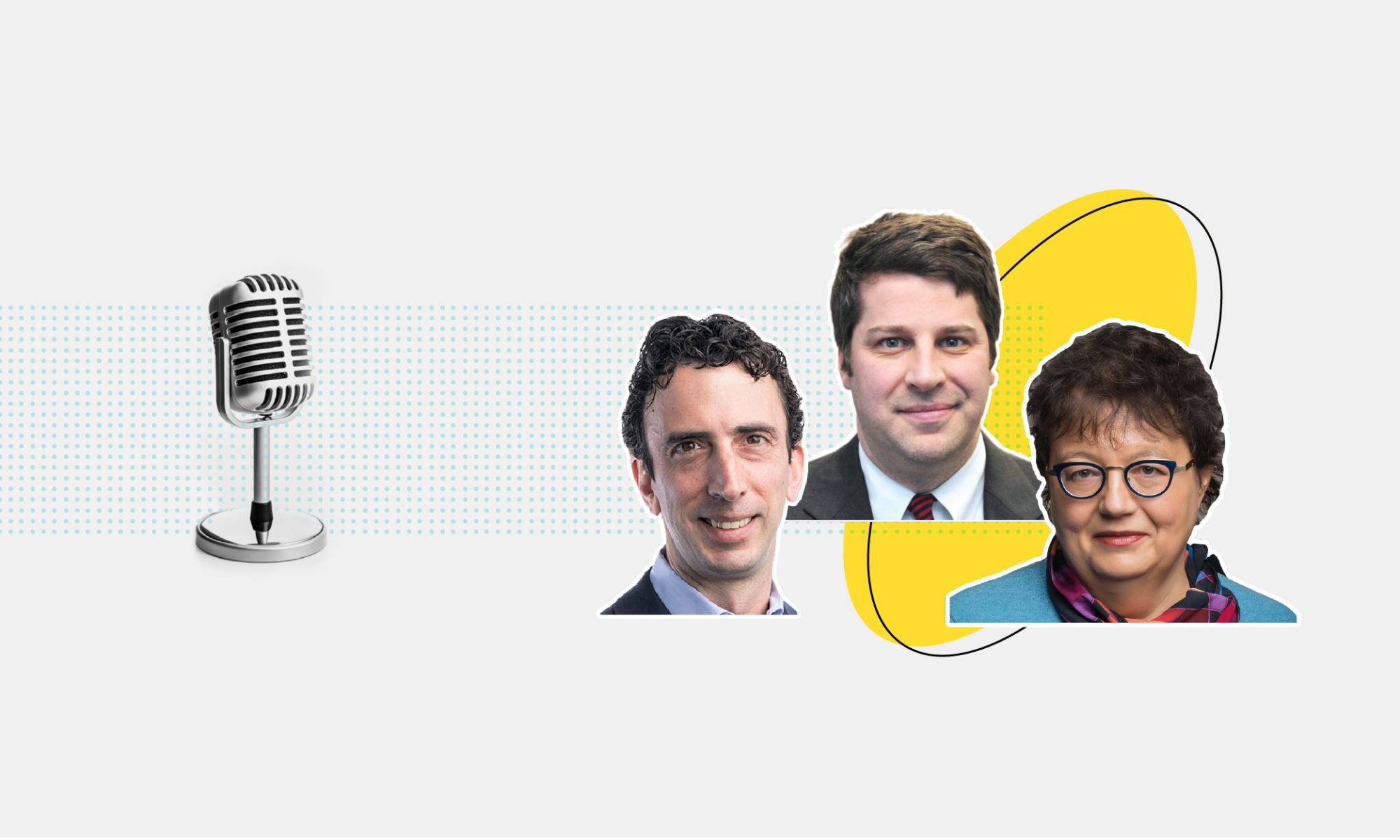 Podcast
Ep.11: The News Media and COVID-19
With Senator Paula Simons and David Skok, Co-hosted by Sean Speer
Episode 11 | Where do you get your information from? Original news is in serious decline, yet times of crisis are when the community leans most heavily on reliable news sources. Co-hosted by Edward Greenspon and PPF Fellow in Residence Sean Speer, today's conversation with Senator Paula Simons and David Skok of The Logic is about the current state of media and journalism, media competition and the further impacts of COVID-19.
Listen in with co-host Sean Speer and special guests Senator Paula Simons and David Skok.
Co-hosts Edward Greenspon and Sean Speer are joined by Senator Paula Simons and David Skok, founder of The Logic. In this episode, our guests help us wrap our heads around the current state of Canadian news media and what can be done about three things that have come together right now:
The long-term decline in a business model for original news produced by journalists;

The added drop-off in ad revenues from COVID

-19; and

The fact that crisis times are when the community leans most heavily on reliable news.

 
These challenges are not new, but have been amplified by COVID-19. 
Senator Paula Simons previously worked as a journalist and was a columnist for the Edmonton Journal. Currently, she sits as an independent senator representing Alberta in the Senate of Canada and is part of the Independent Senators Group caucus.
David Skok was the associate editor and head of editorial strategy at the Toronto Star. Previously, he served as the managing editor and vice-president of digital for The Boston Globe, and as the co-creator and director of digital for Global News.  He is the founder of The Logic, a digital publication that specializes in the coverage of technology companies and issues.
Sean Speer is PPF's Fellow in Residence  and co-author of our newly released competitiveness paper, New North Star II. He is also an assistant professor at the University of Toronto's Munk School of Global Affairs and Public Policy. He previously served as a senior economic adviser to former Prime Minister Stephen Harper.
Press that play button and tune in to the latest episode of Policy Speaking.