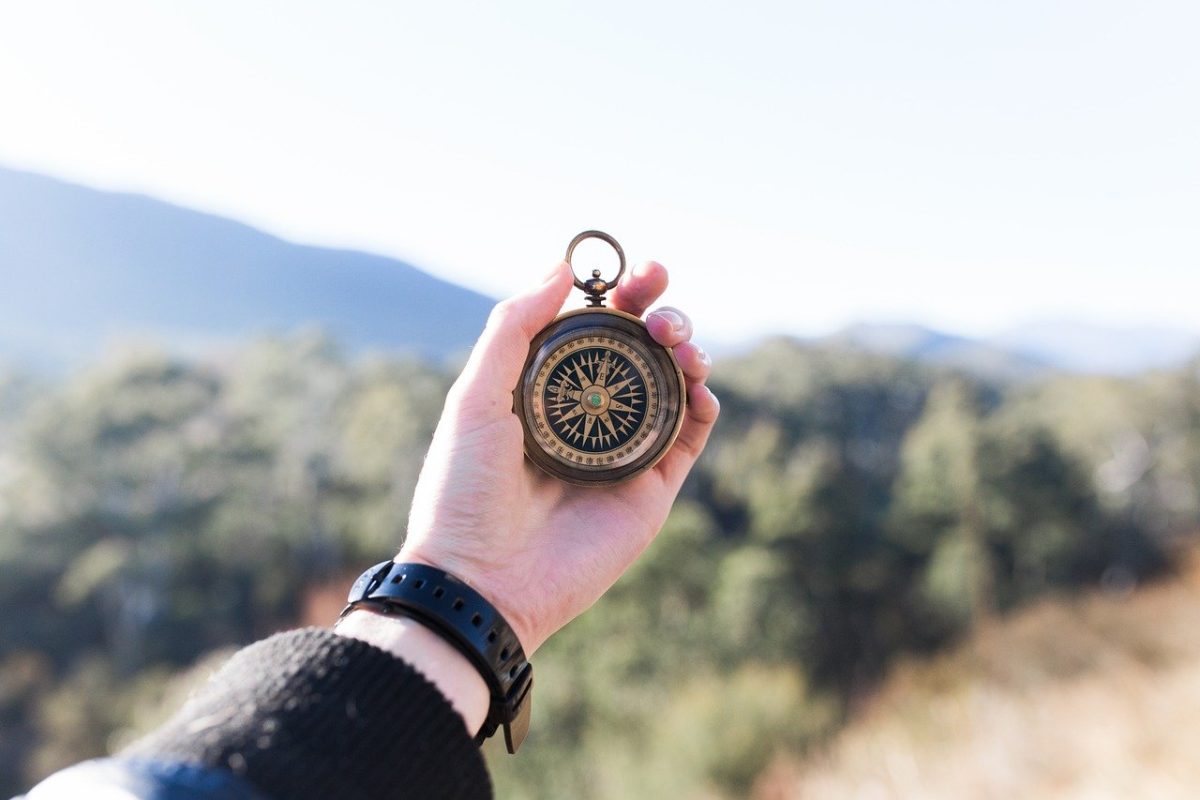 Article
How to Build Canada's Competitiveness
Edward Greenspon on New North Star II
A challenge-driven industrial strategy can serve as a "north star" for Canadian policymakers during this period of significant technological and geopolitical change. The world is changing, and long-held policy assumptions in Canada need to adjust accordingly. PPF President & CEO Edward Greenspon invites you to read the New North Star II report and get engaged.
The two questions on the minds of economists as governments intervened in March 2020 to dial back commercial activities were:
how to reignite the economy? And;
would it look significantly different than before?
Given that economies are dynamic creatures in a constant state of flux, it is actually hard to imagine them re-emerging in some static holding pattern. The better question is do we want them to differ and in what ways?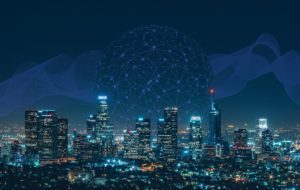 Profound and rapid economic change, akin to the 1800s Industrial Revolution, was already generating pent-up policy pressures in the years preceding the COVID-19 pandemic. The rise of the Internet (and a host of other science and technology breakthroughs) tossed many of the old assumptions, as did the stunning rise of China and the relative disengagement of an ever-more insular United States. Analysts increasingly warned of a decoupling of the global commons into rival camps struggling for economic and strategic superiority by gaining advantage for their own technological standards and platforms. When the COVID-19 crisis came along, it merely served as an accelerant to a process pushing and pulling at globalization.
It is in this context that the Public Policy Forum released New North Star II: A Challenge-Driven Industrial Strategy for Canada. It provides a well-timed dissertation on how Canada can build up its competitiveness amidst the rise of an intangibles economy and greater geopolitical complexity.
It would be nice to think that world leaders will reflect on the health and economic calamities from COVID-19 and give greater weight, as after the Second World War, to strengthening global collaboration. The pandemic could be like a science fiction story of old, rallying nations against the alien invaders. Rather, it appears more likely to aggravate the weakening of the institutions of an inclusive international order in favour of a U.S.-led sphere and a Chinese-led one – each vying for strategic advantage while sowing uncertainty and mistrust among nations. (Perhaps there will be a middling European model in the mix, although lacking in the muscularity of the other two.)
Either way, Canada needs to contend with the attenuation of its long-standing strategic anchors: a United States committed to our welfare and the counter-balance of a high-functioning multilateral system. Pathways to the elusive Third Option have been obstructed by the U.S.-China chasm. While our interests, as always, cry out for more friendships, not fewer, within the family of nations, the desire for greater diversification runs headlong into geographic realism in a world of choosing sides.
New North Star 1 was notable for the ground it broke on how public policy was falling behind the surge of the intangibles economy that touched everything from tech to resources. Authors Robert Asselin and Sean Speer argued that new imperatives required Canada to forge a new policy consensus in such areas as intellectual property, foreign investment, data sovereignty and the development of a talent and skills-laden workforce.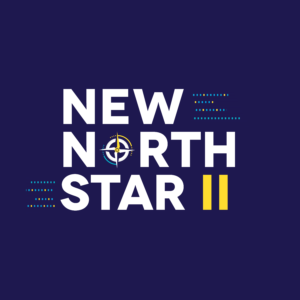 In this second volume, the authors, joined this time by CIBC economist Royce Mendes, continue down the intangibles path while turning their gaze more squarely on the implications for Canada of the forces of geopolitical change. They portray the tense, technology-driven dynamic between today's two Great Powers as having forced a shotgun marriage between national security and competitiveness, blurring the lines between the political and economic and the domestic and foreign. Canada's agonizing over 5G policy provides a case in point.
As a result, even before anyone had heard of COVID-19, the authors were pointing to the rise of gravitational forces inducing nation-states to reassert their role as resolute architects of their futures. This is especially so for Canada, they say, which "cannot count on traditional sources of economic activity nor the U.S., China or a liberal global framework" to stand up for our competitiveness. "Canada's political class must assume that responsibility." These trendlines, they argue, confirm the end of the laissez-faire economic policy consensus that had prevailed from the late 1970s forward. The so-called Washington Consensus has done its job but is no longer, in their estimation, up to the task of delivering national advantage. Thus modernized Industrial Policy is on the comeback trail.
Commissioned by the Public Policy Forum as part of our continued concentration on the social and economic determinants of growth and competitiveness and a related focus on geopolitical change, this report is an expression of our intention to serve as the think tank about tomorrow.
The authors raise important questions about the extent to which Canada's competitiveness challenges can be properly addressed through a set of policies designed for a pre-intangibles age that reached its apogee in the unipolar interregnum between the collapse of the Soviet Union and China's spectacular ascension to the largest economy in the world.
As one can imagine, their advocacy for a newer and better industrial policy precipitated considerable debate at the three roundtables PPF organized on competitiveness in Montréal, Toronto and Vancouver. There were those who stood up for the continued superiority of the Washington consensus, cautioning that greater government involvement in the economy inevitably leads to political distortions and less growth. And then there were those I would call reluctant refugees from the Washington Consensus who conceded that nations with coherent industrial strategies seem to be out-performing those without.
Whatever your orientation, most everyone will agree that the COVID-19 crisis has brought a set of new pressures into sharper relief. To what extent can nations still rely on global supply chains for critical goods? And what constitutes a critical good anymore; has personal protective equipment jumped the queue and steel fallen several notches? Clearly, governments will be left vulnerable if they do not shift the balance to some extent toward self-sufficiency over comparative advantage.
What's certainly clear is we need not just to recover but to rebuild. Simply pulling out the old blueprints for an economy that was already under stress would be to waste an occasion to rethink necessary policy challenges, such as:
how to effect a decarbonized oil and gas sector while adding higher value supply chains at home;
how to leverage our clean electricity and find global niches in clean tech;
how to develop digital infrastructure that enhances our competitiveness in the digital economy, enabling Canadians wherever they live to participate in the digital economy;
how to promote digital services that can be sold across borders with less friction than hard goods;
how to design intellectual property and data regimes that foster domestic growth without shutting out global know-how;
how to diversify our export risks in the shadow of the new geopolitical rivalry and strengthen our position vis-à-vis a more arbitrary United States.
The world is replete with a fresh set of urgent questions – and the authors believe, reluctantly, the state will have to overcome its own reluctance and figure more prominently in the solutions. While conceding that past attempts at industrial policies have often led to inefficiencies and rent-seeking, they maintain the answer is not for Canada to do without.
"This attitude has regrettably caused Canada to have the worst of both worlds: it has neither a laissez-faire policy nor an industrial policy," – Sean Speer, Robert Asselin & Royce Mendes
In the final part of the paper, they set out to create an approach for choosing what Canada's priorities should be under a new industrial strategy. Their formulation is designed to avoid a dirigiste dead-end while providing definition for policymakers charged with determining how and where to apply state resources. This section might well elicit the greatest debate among readers of the report. We hope you will bring it on – a good debate is needed.
As President & CEO of an applied policy think tank that seeks to promote the discussion of fresh ideas through engagement with a range of thinkers, doers and deciders, I want to express PPF's gratitude to Robert, Sean and Royce for taking on the challenge and extend thanks as well to policy lead Andrée Loucks, who shepherded them on their journey, editor Allison Jane Smith and the other members of our team who contributed in a myriad of ways.
By: Edward Greenspon, President & CEO Public Policy Forum