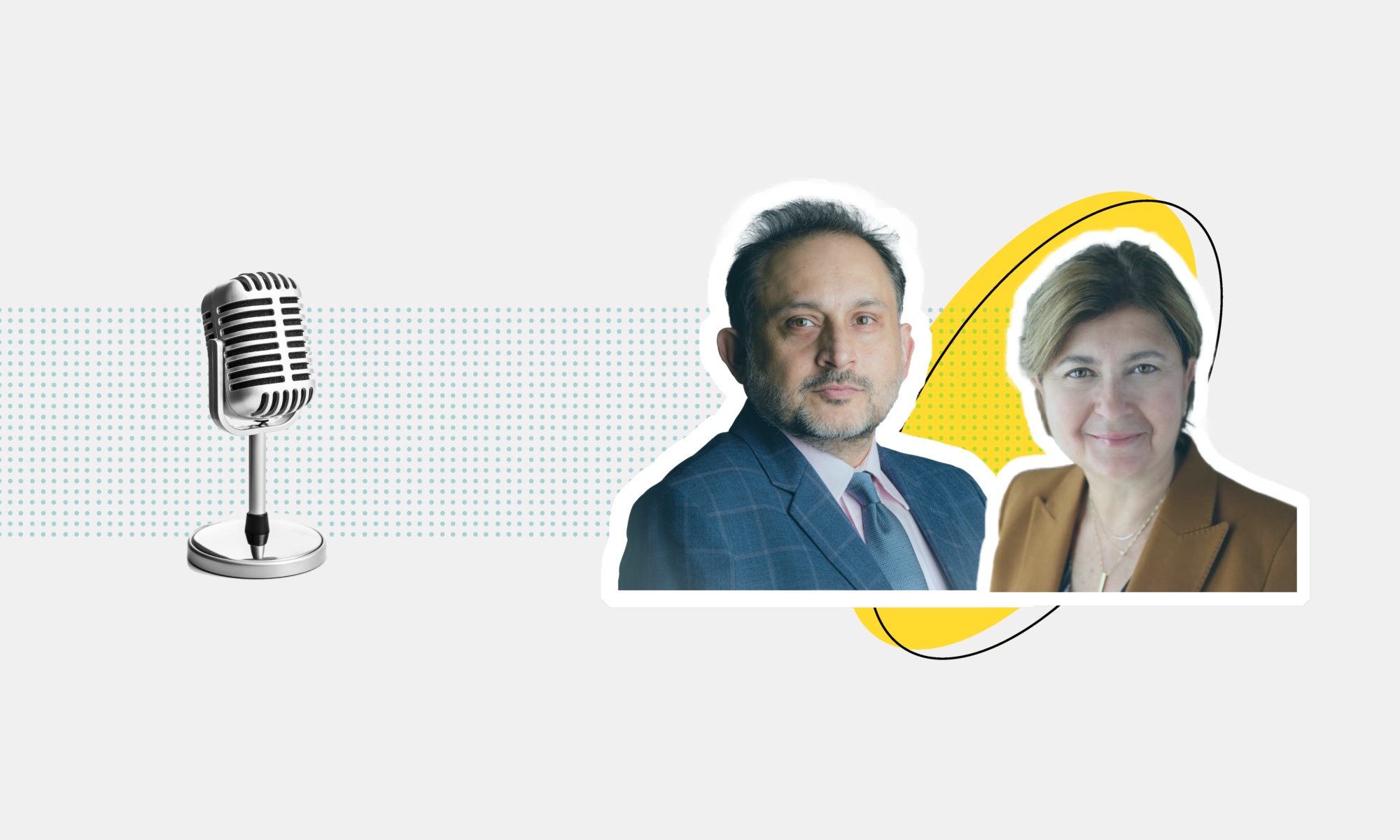 Podcast
Ep.42: Our Forced Telework Experiment
With Tania Saba & Murtaza Haider
When the pandemic ends, do we return to the office of 2019? Over half of surveyed workers would like to continue working from home, even just a bit. Managers, employees, commuters and families have lived new options and Tania Saba, professor and expert on workforce and digital transformation, explores how back-to-office may – or may not – play out. Regardless, says Murtaza Haider, Research Director of the Urban Analytics Institute, many Canadians have left urban centres bringing their work needs – whether infrastructure or work habits – with them.
Listen in with Tania Saba and Murtaza Haider
Tania Saba is the founder and holder of the BMO Chair in Diversity and Governance and is a Full Professor at the School of Industrial Relations at the Université de Montréal. Tania is an expert and has published extensively on issues of diversity management, workforce aging, intergenerational value differences, knowledge transfer, future skills, transformation of employment relations and work organization. Her publications were awarded on many occasions. She collaborates on major research projects with public and private organizations on issues of employment integration and adaptation of disadvantaged groups. Tania oversees the Quebec and Canada Francophone chapter for the Ryerson-led Women Entrepreneurship Knowledge Hub (WEKH) project. She is a member of CRIMT (Interuniversity Centre on Globalization and Work), CERIUM (the Montreal Centre for International Studies) and OBVIA (International Observatory on the Social Impacts of AI and Digital technologies)
Murtaza Haider is a professor of Data Science and Real Estate Management at Ryerson University. He also serves as the Research Director of the Urban Analytics Institute. Murtaza holds an adjunct professorship of Engineering at McGill University. In addition, he is a Director of Regionomics Inc., a boutique consulting firm specializing in the economics of cities and regions. Murtaza is the author of Real Estate Markets: An Introduction (2020) and Getting Started with Data Science: Making Sense of Data with Analytics (2016). His research interests include business analytics, data science, housing market dynamics, transport/infrastructure/urban planning, and human development in Canada and South Asia. Murtaza is a syndicated columnist with Postmedia. His weekly column on real estate markets appears nationally in the Financial Post and local newspapers including the Ottawa Citizen, Vancouver Sun, Calgary Herald, Edmonton Sun, and Montreal Gazette. Murtaza holds a master's in transport engineering and a PhD in civil engineering from the University of Toronto.
Listen in and join the conversation with the hashtag #PolicySpeaking!
---
We'd like to thank the Diversity Institute and the Future Skills Centre for partnering with us to bring you Policy Speaking in February and March. Both Diversity Institute and Future Skills Centre are valued partners of PPF, and their work contributes greatly to the conversation around innovation, skills, diversity, and inclusion in Canada. PPF is currently working with these partners on a project called Skills for the Post-Pandemic World. Papers in this series will be released in March and April.