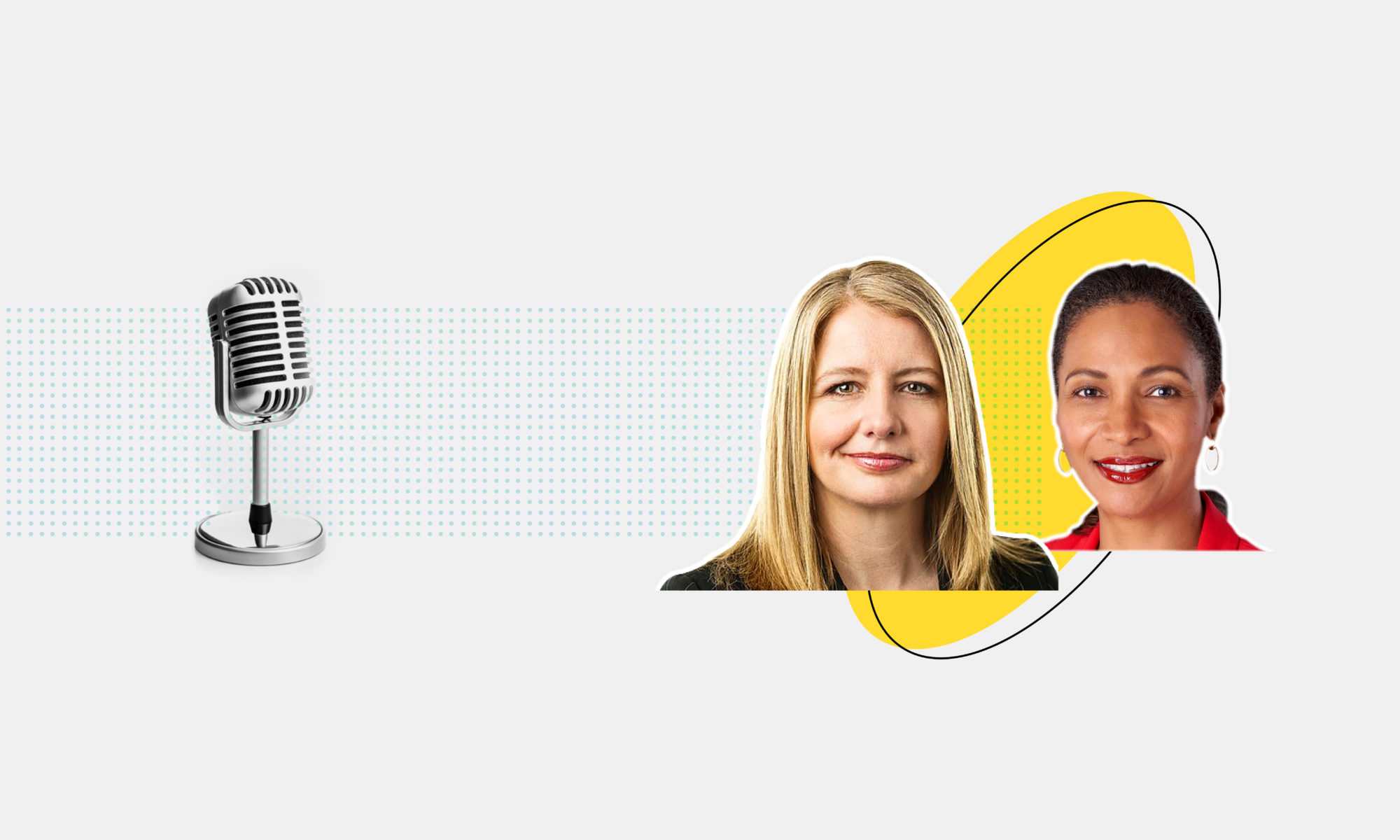 Podcast
Ep.29: More Runway for Airports and Canada's Aviation Industry
With Tamara Vrooman and Deborah Flint
Billion dollar infrastructure investments are on hold and airport passenger volumes are down 90% at two of Canada's biggest airports. The CEOs of Toronto and Vancouver airports – Deborah Flint and Tamara Vrooman respectively – join Policy Speaking to talk about the tensions airports face in the pandemic. Facing stiff competition from airports in the US and no clear runway for recovery, our guests explore how their industry can pivot to get cleaner, greener, leaner and keener about innovation – in this special Rebuild Canada Growth Summit episode.
Listen in with Tamara Vrooman & Deborah Flint
Join host Edward Greenspon and the CEOs of some of Canada's largest airports –Tamara Vrooman from Vancouver's airport and Deborah Flint from Toronto's – for a discussion of the pandemic's downturn and what that means for this critical Canadian infrastructure. They discuss the safety measures in place to protect passengers from COVID and how to compete with the airport and aviation industry in the US. Plus these CEOs talk about elevating more women into leadership positions and more, in an audience Q&A on this special Rebuild Canada Growth Summit episode of Policy Speaking.
---
As President & CEO of Vancouver Airport Authority (YVR), a world-class hub with local roots, Tamara Vrooman understands the value of having an airport that is both an economic generator and community contributor—a hub of innovation that gives back, supports the region and sets the bar for sustainability. Prior to joining YVR, Tamara served for 13 years as the President & CEO of Vancity, Canada's largest community credit union. Tamara currently serves as Simon Fraser University's 12th Chancellor.
Deborah Flint joined the Greater Toronto Airports Authority as President and Chief Executive Officer in February 2020, following more than 4 years as CEO of Los Angeles World Airports and 24 years serving in executive roles in the aviation industry. At Los Angeles World Airports, Deborah initiated the $14-billion modernization of its terminals, runway improvements, and a comprehensive transit program that includes roadway improvements and an intermodal transportation facility. As a recognized leader within the international and U.S. aviation community, Deborah serves as a member of the Airports Council International board, appointee to the U.S. DOT Drone Advisory Committee, and Chair of the Oversight Committee of the Transportation Research Board's Airport Cooperative Research Program. Beyond the airport industry, she has served on the Board of the Federal Reserve Bank and is a Director of the Honeywell Corporation.
Listen in and join the conversation with the hashtag #PolicySpeaking!