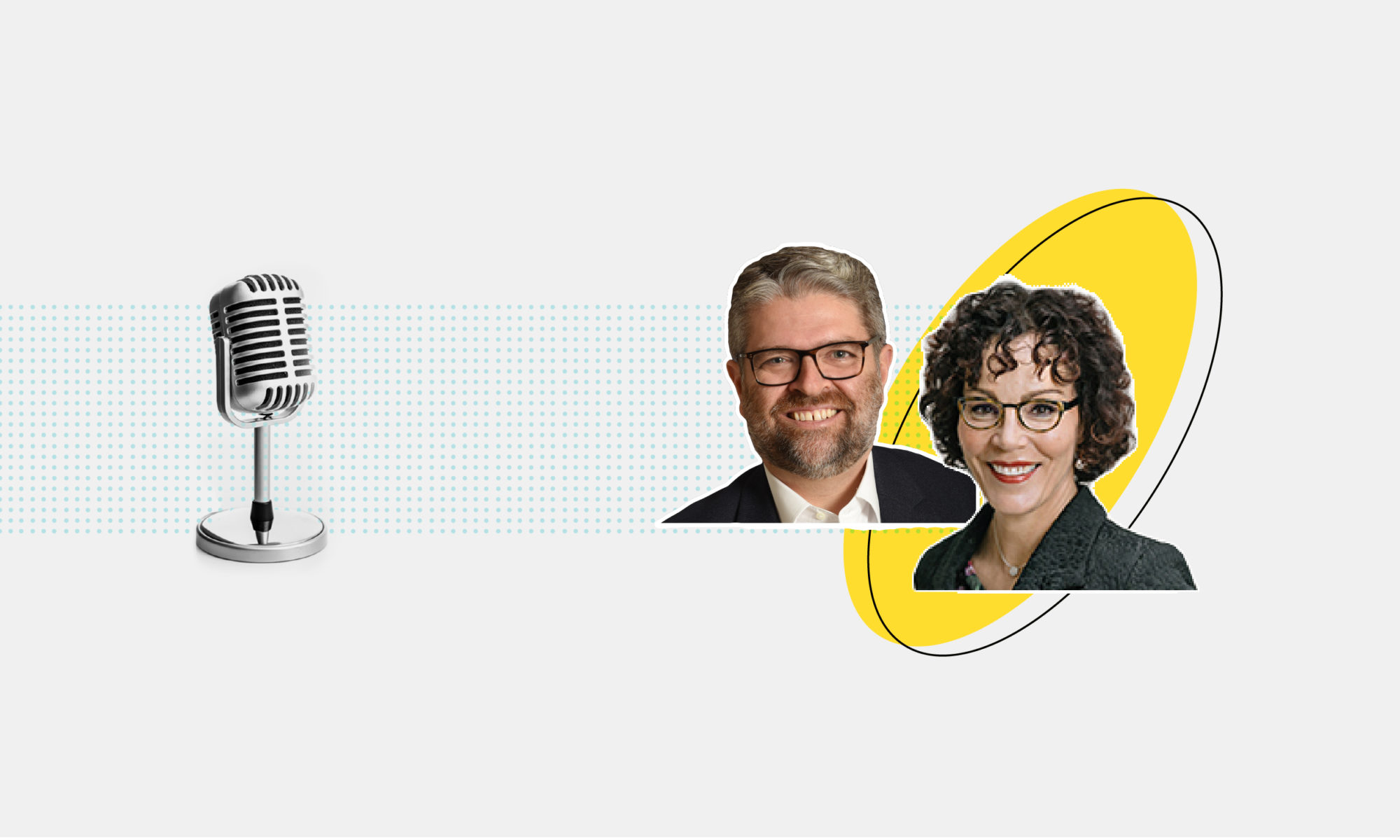 Podcast
Ep.14: Understanding a Disease – COVID-19 and Genomics Canada
With Dr. Rob Annan and Dr. Bettina Hamelin
Episode 14 | COVID-19 is a virus that impacts different individuals in similar ways. Although scientists have been learning rapidly, so much is still unknown about the virus. President & CEO of Genome Canada Dr. Rob Annan and President & CEO of Ontario Genomics Dr. Bettina Hamelin outline for host Edward Greenspon how this branch of biology will help Canada to comprehend the dynamics of who gets sick, who doesn't, and scientific collaboration when so much is uncertain.
Listen in with Dr. Robert Annan and Dr. Bettina Hamelin
Host Edward Greenspon is joined by Rob Annan, President and CEO of Genome Canada, and Dr. Bettina Hamelin, the President and CEO of Ontario Genomics, as they explore the sequence of events that will lead to an understanding of COVID-19 and its effects on individuals. 
As President and CEO, Dr. Annan drives an overarching strategy that promotes the value and potential of genomics in Canada to Genome Canada's major stakeholders while raising the public profile of Genome Canada both nationally and internationally. Dr. Annan is an accomplished and respected expert on research and innovation policy. A Fellow of the Public Policy Forum, he has led projects and convened discussions around research and innovation strategy. He has a Ph.D. in biochemistry from McGill University and undergraduate degrees in english from Queen's University and in biology from the University of Victoria. 
Dr. Bettina Hamelin is the President and CEO of Ontario Genomics. Dr. Hamelin has more than 15 years of experience in the biotech and international pharmaceutical industry as well as 10 years of academic experience as a tenured professor at the Faculty of Pharmacy at Université Laval. She is known for pioneering novel public-private partnership models and breaking down barriers between federal, provincial and private sector stakeholders. Early roots in biology and chemistry (Vordiplom, Universität Kaiserslautern, Germany) have led Bettina to complete a B.Sc. in pharmacy and a Doctor of Pharmacy, both from the University of Kentucky, U.S. and an EMBA in healthcare from the University of British Columbia, Canada. 
Tune into this episode of Policy Speaking.