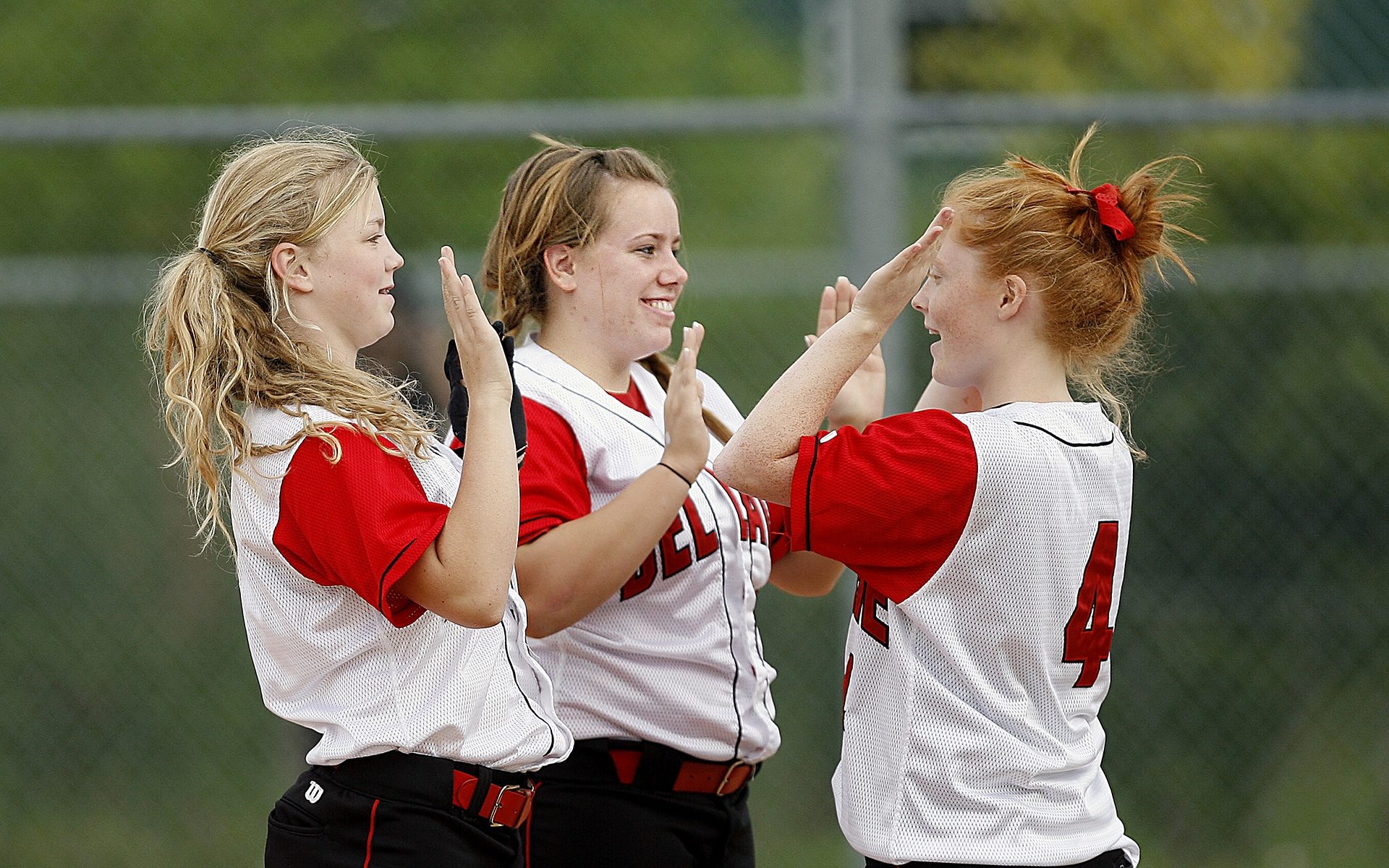 Event
The Values Proposition: Strengthening Sport in Canada
On Oct. 15-16, we're bringing all the stories were heard from our coast-to-coast roundtables plus Canada's decision-makers and the biggest names in sports to strengthen values-based sport for the next generation. This will be the catalyst for defining the future of values-based sport in Canada.
About the Event
Speakers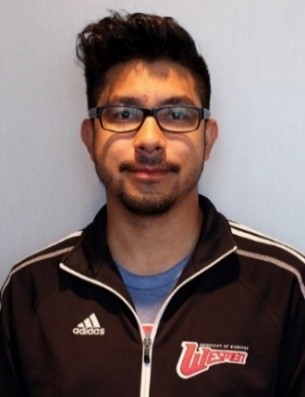 Dina is an Integral Master Coach with Integral Coaching Canada TM and is also certified with the International Coach Federation. She has been working in sport for over 25 years as an executive director, communications specialist, and sport consultant. She is the co-owner of the Sport Law & Strategy Group, the go to place for Canadian sport leaders looking for strategic insight in the areas of the law, communications, governance, Integral CoachingTM, and risk management. Through her work, Dina works with sport leaders, coaches and athletes to enhance their leadership capacity, emotional intelligence, and presence.
Dina has been part of a dozen international events including 5 Olympic Games and 3 Pan-American Games. Dina and her husband Pierre are the grateful parents of 3 children whom she believes are her greatest teachers. When she is not working to contribute to the betterment of sport, Dina volunteers her time with SchoolBOX, the West Ottawa Soccer Club, the Bridlewood Community Association, and Tracy's Hope Legacy Fund.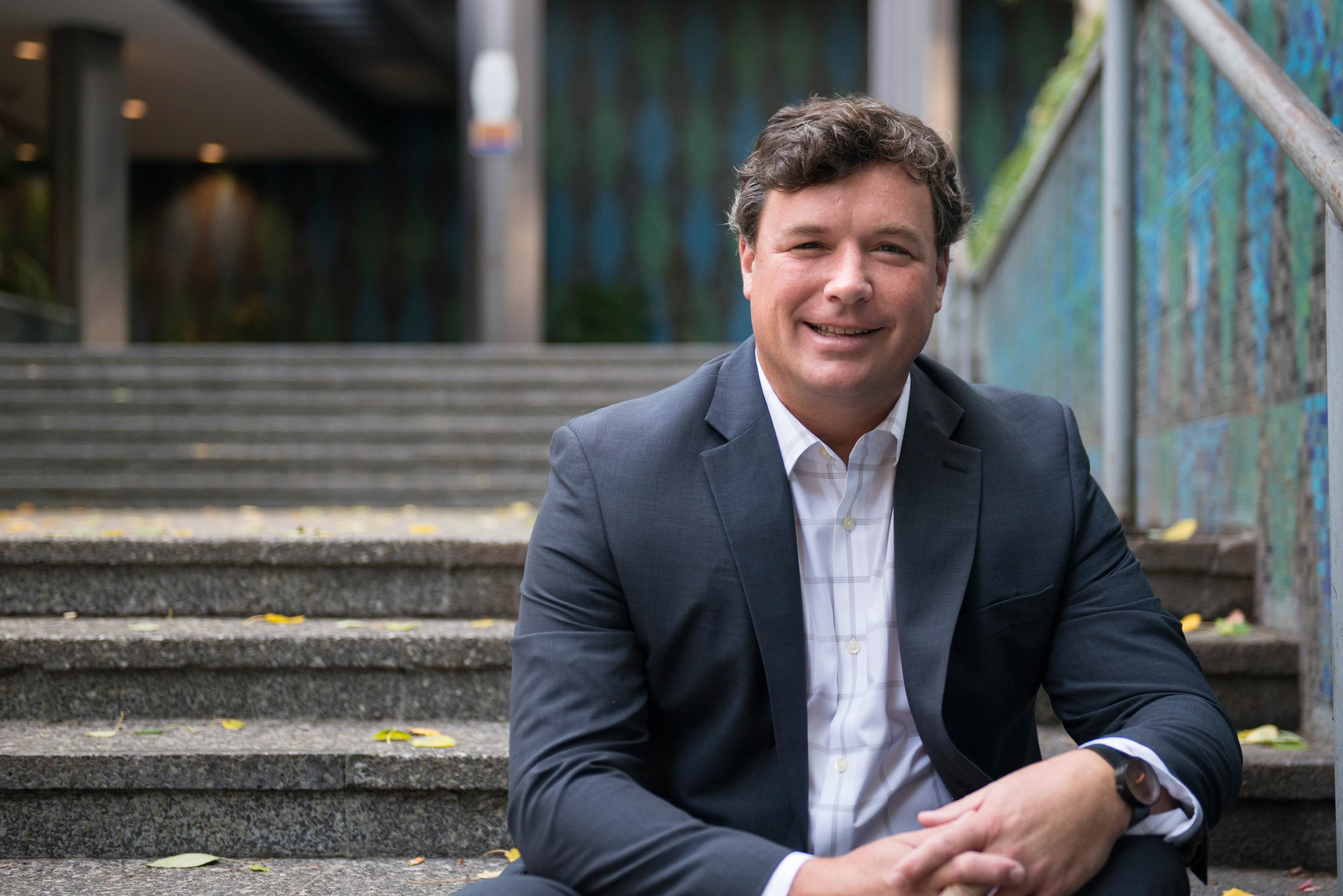 Ian Bird is the President of Community Foundations of Canada, where he brings together groups from coast to coast to coast to affect change. From expanding the organization's circle of champions to include new voices and expertise, to building new partnerships based on common interests and outcomes, Ian works hard to find new ways for the movement to address complex community issues.
Under Ian's leadership, CFC established a landmark Smart & Caring Communities initiative to help build a smart and caring Canada. This vision continues to shape CFC's engagement with Alliance 2030 and other partners towards a pluralistic and reconciled Canada in 2018 and beyond. CFC has also played an integral role in founding and incubating the Rideau Hall Foundation, with Ian at the helm as its first Executive Director.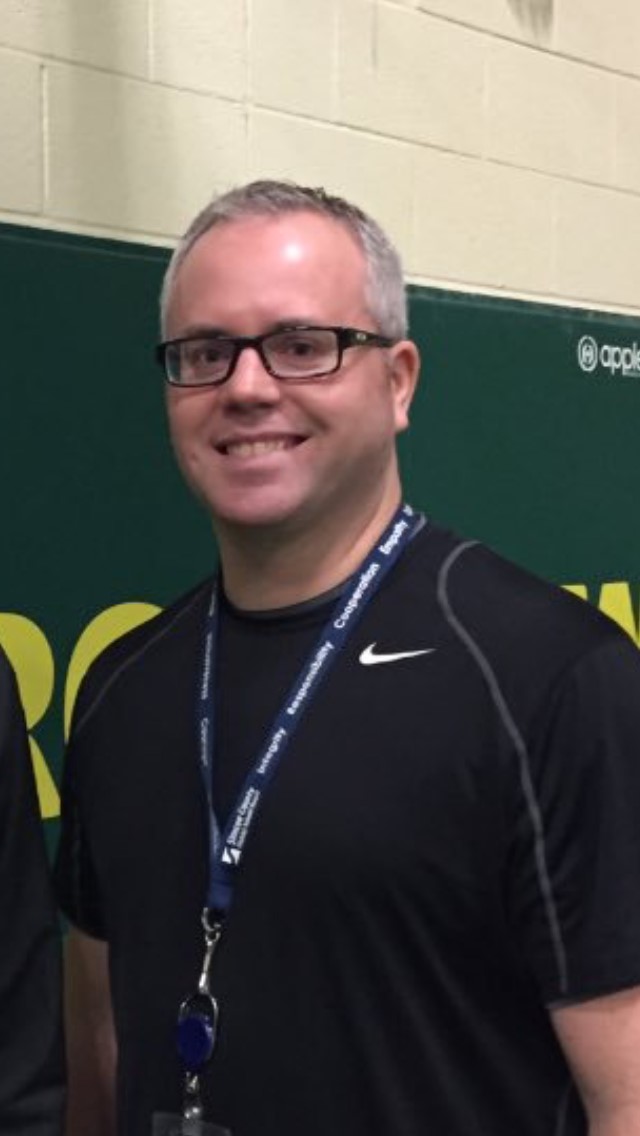 James Carson has been an elementary teacher with the Simcoe County District School Board (SCDSB) for the past 20 years. He currently teaches Health and Physical Education, among several other subjects, at Birchview Dunes Elementary School in Wasaga Beach, Ontario. James is honoured to be a presenter for the Character Through Sport initiative – a grassroots program that focuses on impacting youth through deliberate efforts of students and athletes to demonstrate and exemplify character traits through sport. In his spare time, he likes to spend time with family, to inline skate, and is cycling across Canada next summer to raise awareness and funds for the Child and Youth Mental Health In-Patient Unit at Royal Victoria Hospital in Barrie, Ontario.
John Cawley works at the J.W. McConnell Family Foundation, where he is the Vice President. John has over 25 years of work experience in the community sector in Canada and in developing countries as a front-line practitioner, program evaluator, senior leader and board member. He has graduate degrees in a range of disciplines from history, to agricultural economics, and management but believes that most of the mysteries of the universe can be understood by the practice of curling.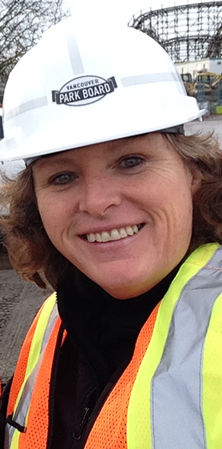 Cindy Crapper | Recreation Services Coordinator, Sport Services for the City of Vancouver. She is responsible for implementing the Vancouver Sport Strategy aligning with the Sport for Life model and Healthy City Strategies in partnership with the Vancouver Sport Network, the voice of sport in Vancouver. She has worked extensively with individuals and families living on low income, people with disabilities and seniors. She has been involved in a number of Physical Literacy development initiatives in collaboration with community, schools, ProMOTION Plus, CAAWS and the BCRPA. She is on the Board of Directors for Canadian Fitness Education Services and Program Committee with CAN (Canuck Autism Network). She is an inductee to the Windsor Essex County Hall of Fame, recognized leader, FMS facilitator, volunteer coach in the community and a True Sport Champion.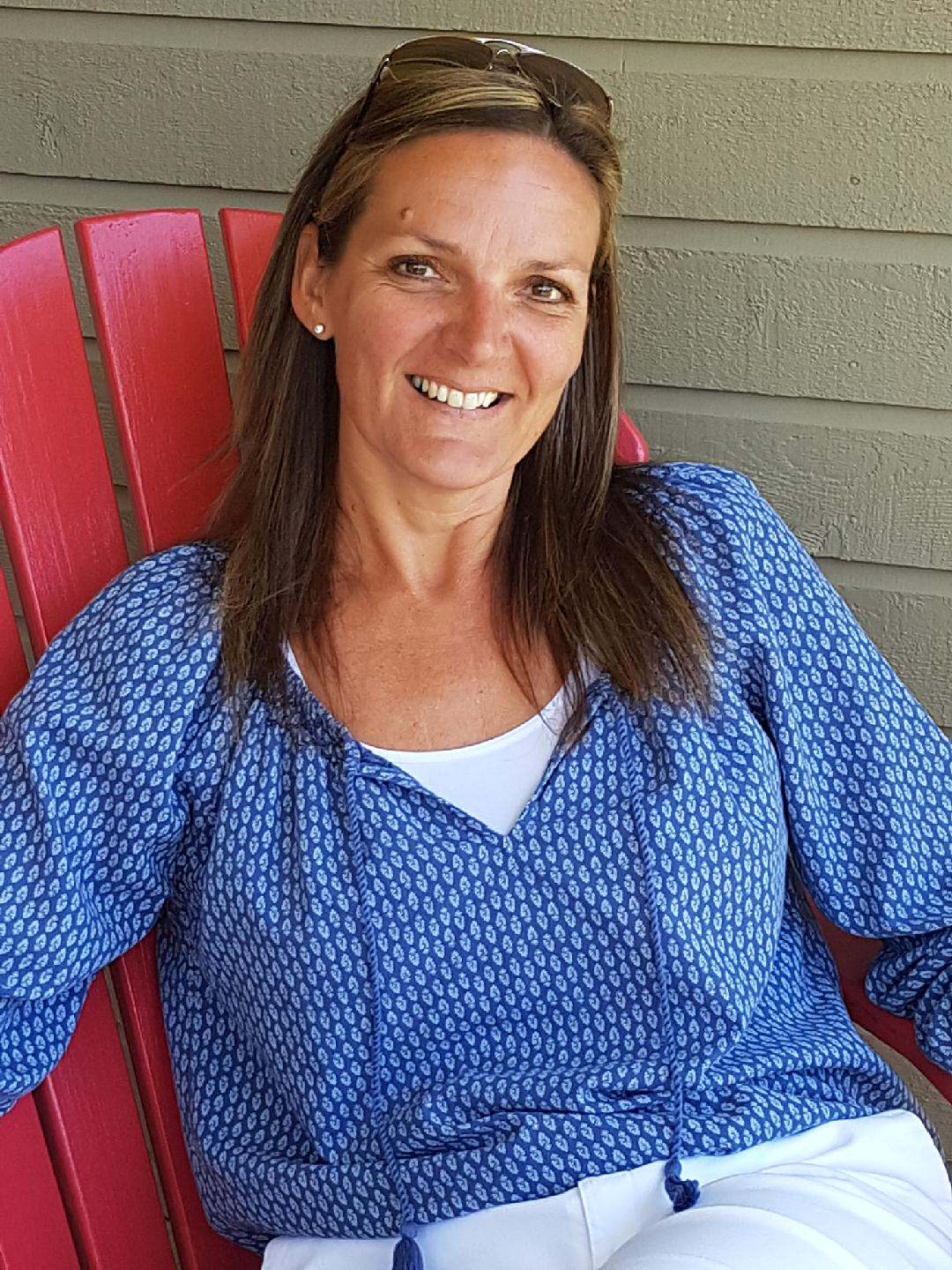 Karri is the Executive Director of the True Sport Foundation and the Senior Director of Quality Sport at the Canadian Centre for Ethics in Sport. She holds a Bachelor of Commerce degree in Sports Administration from Laurentian University, and has more than 20 years of professional experience managing corporate sponsorship, philanthropic donations and community engagement programs in amateur sport at the national level. Karri managed programs for the Canadian Association for the Advancement of Women and Sport and Physical Activity from 1999-2004. Karri engages leaders within sport organizations that share common values and beliefs about what good sport can do and works with numerous partners and funders to develop initiatives that contribute to advancing values-based and principle-driven sport in Canada. She is also active internationally, representing Canada, on the World Anti-Doping Agency's Values-based Education Committee.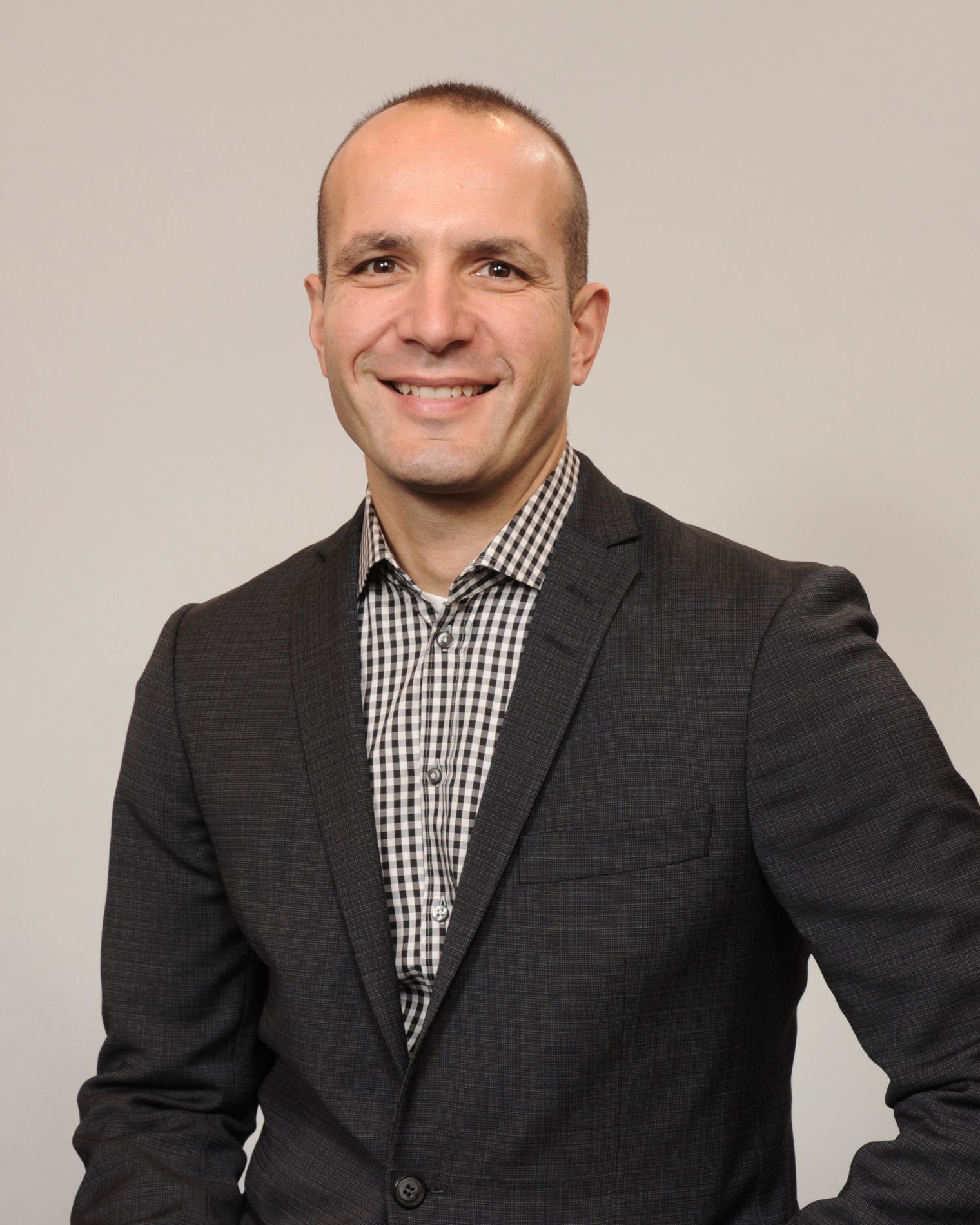 Dr. Di Buono is the Associate Vice President of Programs & Operations at Canadian Tire Jumpstart Charities, where he oversees the disbursement of funds through a portfolio of programs designed to help children of all abilities in communities across Canada to participate in sports and recreation. Before joining Jumpstart, Dr. Di Buono spent three years as Vice President, Science, Research & Professional Education at the American Heat Association, where he oversaw the development of clinical practice guidelines, stewarded a $170MM research enterprise and managed a highly profitable professional education business. Prior to joining the AHA Dr. Di Buono held the roles of Director of Philanthropy and Director of Research for the Heart and Stroke Foundation of Ontario, and Senior Manager, Scientific & Regulatory Affairs at Kellogg Canada Inc. Dr. Di Buono holds a Bachelors degree in Honours Biochemistry and a M.Sc. in Dietetics & Human Nutrition from McGill University, and a Ph.D. in Nutritional Sciences from the University of Toronto. After completing his Ph.D., Dr. Di Buono pursued a post-doctoral fellowship at the Clinical Nutrition and Risk Factor Modification Centre, St. Michael's Hospital. Dr. Di Buono has served as a Board Chair for G(irls)20, and currently sits on the Canadian Paralympic Committee Diversity & Inclusion Committee. He is a very proud father to three young children and enjoys staying active, and watching all 3 embrace an abundance of sport and play.
The Honorable Kirsty Duncan
Minister of Science and Sport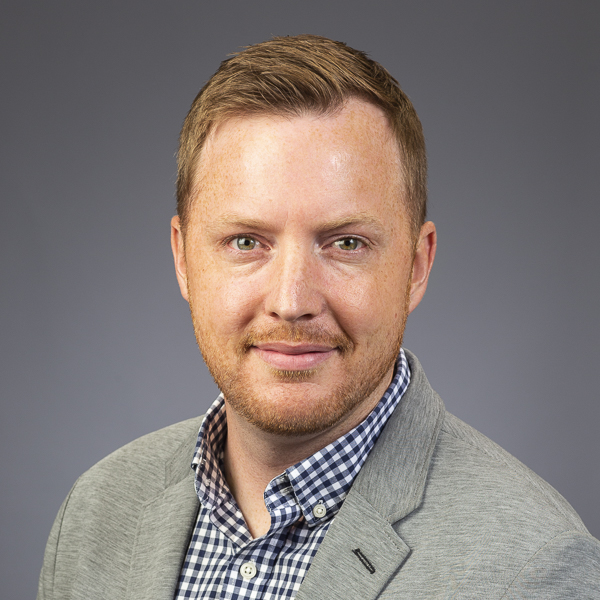 Colin Freeman is the Director of Brand Marketing at the Canadian Olympic Committee. He holds a Bachelor of Sport Management degree from Brock University and is currently completing his Executive MBA via The Americas Program at the Smith School of Business at Queen's University & Cornell University. Colin has been with the COC for 6 years in various marketing roles including partnerships, brand, and events/experiential marketing and previously worked for Vancouver 2010 and London 2012 organizing committees. Colin has led a repositioning of the Team Canada brand in recent years to be more grounded in values as a way to better connect with Canadians and create authentic opportunities for marketing partners to tell their own unique Olympic story.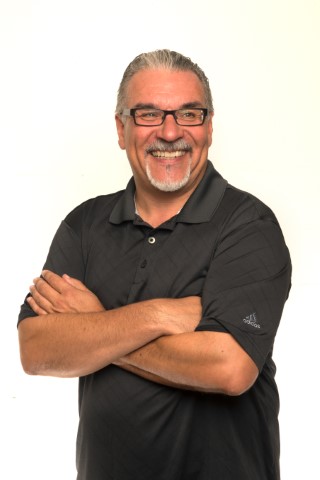 Doug joined the Ontario Trillium Foundation in 2002 bringing more than 20 years of experience in the Sport, Recreation, and Physical Activity fields to Trillium. Prior to OTF he oversaw sport governing bodies including the Ontario Ski Council and Dive Ontario, worked with ParticipACTION and the Ontario Physical and Health Education Association, and was joint owner/operator of a sport marketing company. During his tenure at OTF, Doug has overseen more than $100M in investments to drive change in the sector.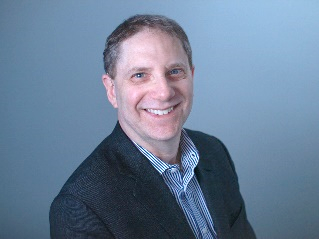 Edward Greenspon has worked at the intersection of journalism and public policy for more than 30 years. Before becoming President & CEO of the Public Policy Forum, Ed was a journalist with The Globe and Mail, Bloomberg News and newspapers in Western Canada. He is also the author of two books on Canadian politics, policy and public opinion.
At the Globe, Ed specialized in politics, economics, foreign affairs and business while serving as Editor-in-Chief, Ottawa bureau chief, European correspondent and managing editor of the Report on Business. He was an early proponent of digital transformation as founding editor of globeandmail.com.
At Bloomberg News, he was Editor-at-Large for Canada and global managing editor for energy, environment and commodities, a group situated in 22 countries on six continents.
Ed is the author of Double Vision: The Inside Story of the Liberals in Power, which won the 1996 Douglas Purvis Award for best public policy book, and of Searching for Certainty: Inside the New Canadian Mindset. He was a winner of the Hyman Soloman Award for Excellence in Public Policy Journalism. In 2010, he chaired a 13-person panel for the Canadian International Council that produced a bold international policy strategy called Open Canada: A Global Positioning Strategy for a Networked Age.
Ed holds a combined honours degree in journalism and political science from Carleton University and was a Commonwealth Scholar at the London School of Economics, earning an M.Sc. (Econ.) with distinction.
Ed joined the PPF in 2016.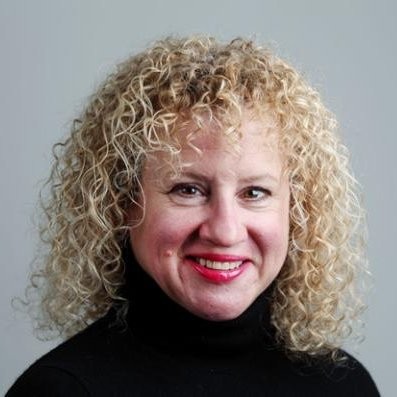 Greg Guenther is Sr. Manager for Sport at Sport Manitoba.
His background in sport started as Provincial Team Coach with Volleyball Manitoba and morphed into a variety of roles with Volleyball Canada including Team Leader for Beach Volleyball at the Atlanta Olympics and General Manager for Team Canada's Indoor Volleyball.
Since then he has been the High Performance Manager and Director of Coaching for Sport Manitoba.
More importantly he has coached his children Liam and Sophie in Run Jump Throw, Flag Football, Pond Hockey, Soccer and Volleyball.
He has also been a part of establishing the True Sport Lives Here MB committee
Greg loves high performance sport BUT has a passion for grassroots and community sport….thanks to his children.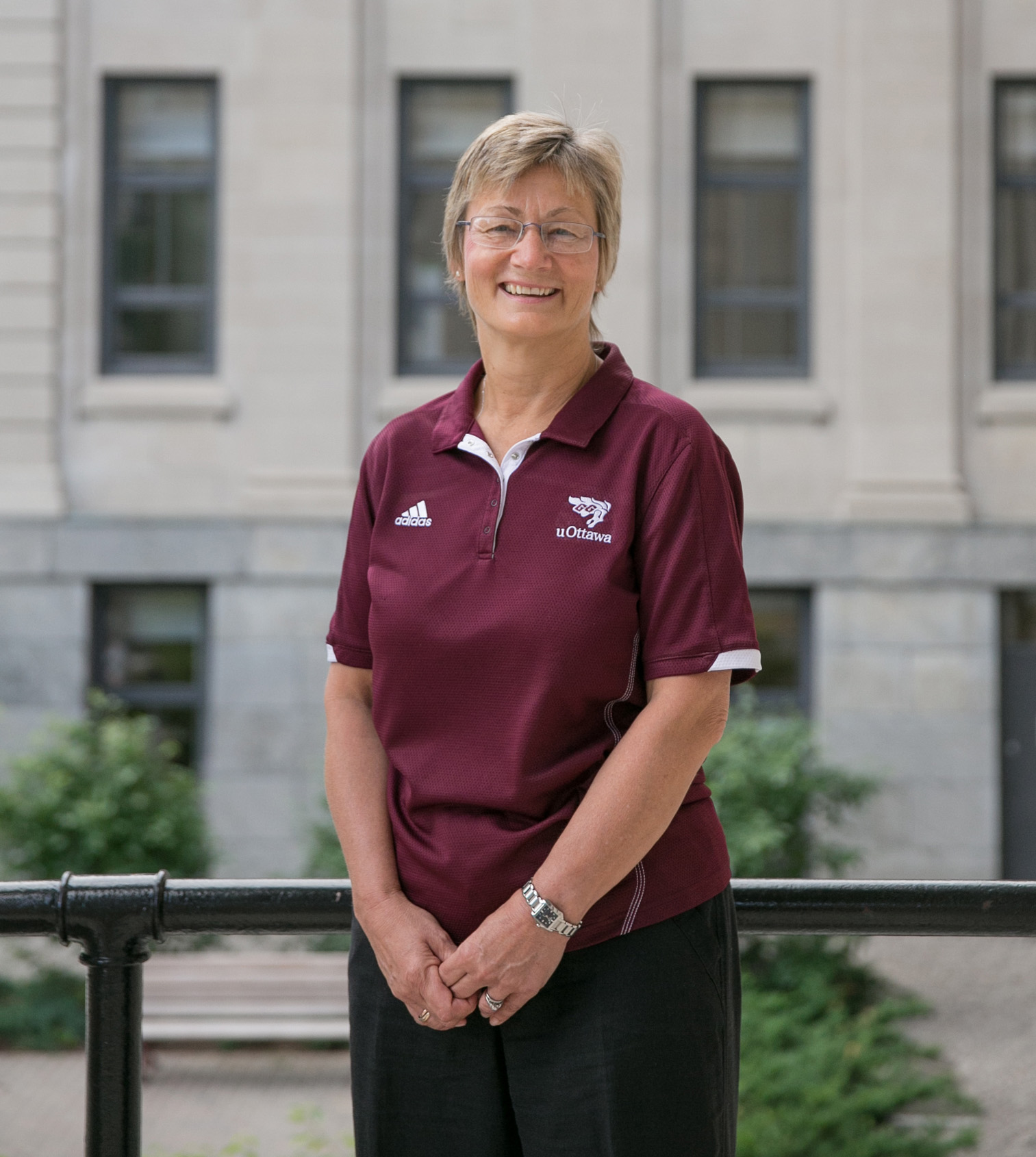 A well-respected leader in the Canadian Sports system, Sue came to uOttawa as the Director of Sports Services following a 14-year span as President and CEO of the Canada Games Council. While at the Canada Games Council, Sue worked with federal, provincial and territorial governments, national sport organizations, host committees, and other stakeholders to spearhead an evolution of the Games and its brand as a foundational aspect of Canada's sport development system. Sue began her career with the Canadian Olympic Committee, serving in various roles in sport technical development and team coordination. She attended a total of eight Olympic Games and two Pan American Games as a staff member and served as the Team Lead for Canada's delegations at the 1998 Winter Olympic Games in Nagano, Japan and the 2000 Summer Olympic Games in Sydney, Australia. She also previously worked as the Executive Director at the Canadian Association of the Advancement of Women and Sport and Physical Activity from 2001-2002. Originally from Chateauguay, Que., Sue holds a Bachelor of Science degree from Bishop's University and a Graduate Diploma in sport administration from Concordia University. She played varsity basketball at both institutions and was named to the All-Canadian team in 1981. Sue also won a CCAA national championship with John Abbott College. Sue received the Queen's Diamond Jubilee Medal in 2012 and was named to Canada's Most Influential Women in Sport list for 2015.
The Right Honourable David Johnston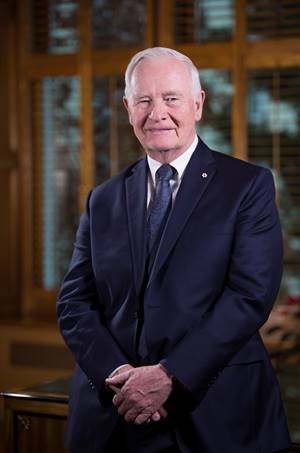 The Right Honourable David Johnston was Canada's 28th governor general. During his mandate, he established the Rideau Hall Foundation (RHF), a registered charity that supports and amplifies the Office of the Governor General in its work to connect, honour and inspire Canadians. Today, he is actively involved as Chair of the RHF Board of Directors; serves as an Executive Advisor at Deloitte; and, Global Advisor to Fairfax. In 2018, he was appointed Colonel to the Royal Canadian Regiment. Prior to his installation as governor general, Mr. Johnston was a professor of law for 45 years, and served as President of the University of Waterloo for two terms, Principal of McGill University for 3 terms. He was president of the Association of Universities and Colleges of Canada and of the Conférence des recteurs et des principaux des universités du Québec. He was the first non-U.S. citizen to be elected chair at Harvard University's Board of Overseers from which he graduated in 1963 magna cum laude and was twice named all-American in hockey and was named to Harvard's Athletic Hall of Fame. He holds degrees from Harvard, Cambridge and Queen's and has received over three dozen honorary degrees or fellowships. He has authored or co-authored three dozen books. He has served on many provincial and federal task forces and committees, and has served on the boards of a number of public companies. He has been married for 54 years to Sharon and they have 5 daughters and 14 grandchildren.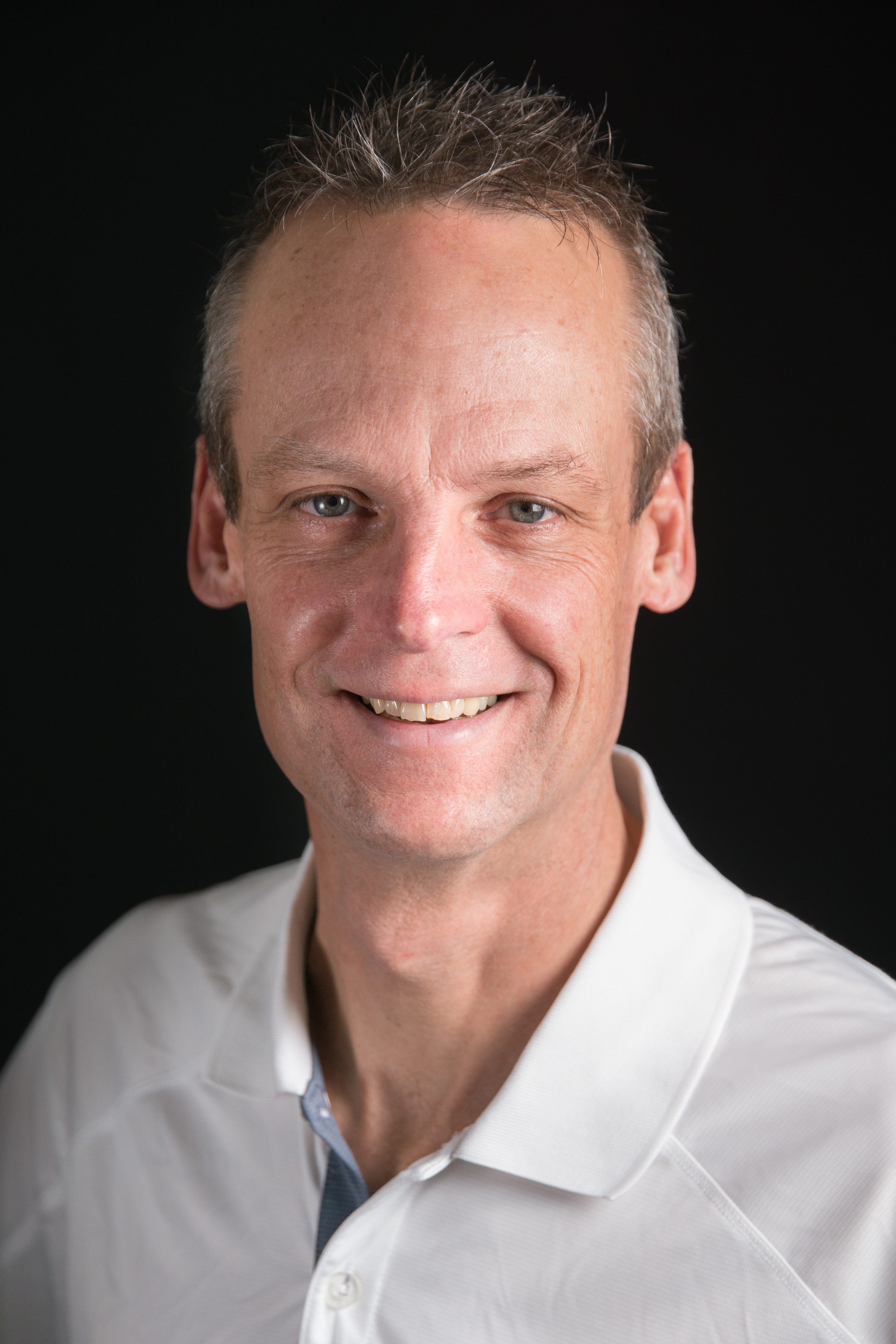 A trusted communications strategist with more than 30 years of national and international experience in strategy development and execution, crisis and issues management, conference presentations, facilitation, and project management. As President of Face Value Communications Inc., Derek has provided expert strategic counsel to more than a dozen national and multi-sport organizations including the Canadian Centre for Ethics in Sport, the Canadian Paralympic Committee, the Canada Games Council and Canada Soccer. He has been a presenter and facilitator at the Petro-Canada Sport Leadership Conference, host of the 2016 and 2017 Sport Events Congress, a guest lecturer to the University of Ottawa's Executive MBA Program, the FBI Training Academy in Budapest, Hungary, and at several conferences hosted by the International Association of Chiefs of Police. An active volunteer, Derek has coached community and college soccer for 20 years, serves as Vice-Chair of the Board of Directors for the Dave Smith Youth Treatment Centre, and is a Past President of the Canadian Club of Ottawa. Internationally, Derek has served on mission staff for four Commonwealth Games, including as Press Chief for Team Canada at the 2006 Games in Melbourne, Australia. Derek is a graduate of Ryerson Polytechnical University (Bachelor of Applied Arts in Radio and Television). Married with three adult children, he is a triathlete who dabbles in photography and revels in family sing songs around the campfire.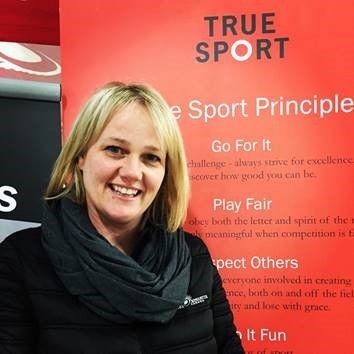 Claudine is a social entrepreneur and former elite athlete who founded FitSpirit to encourage a generation of teenage girls to take responsibility for their own health and wellbeing. With the support of prominent partners, she is spearheading far-sighted efforts to promote physical activity and healthy eating. The impact has been major: to date, FitSpirit has reached more than 150,000 young women in Quebec and Ontario. In addition to achieving success for FitSpirit, Claudine's hard work and energy have earned her numerous awards and recognition from her peers in the philanthropic and social enterprise communities.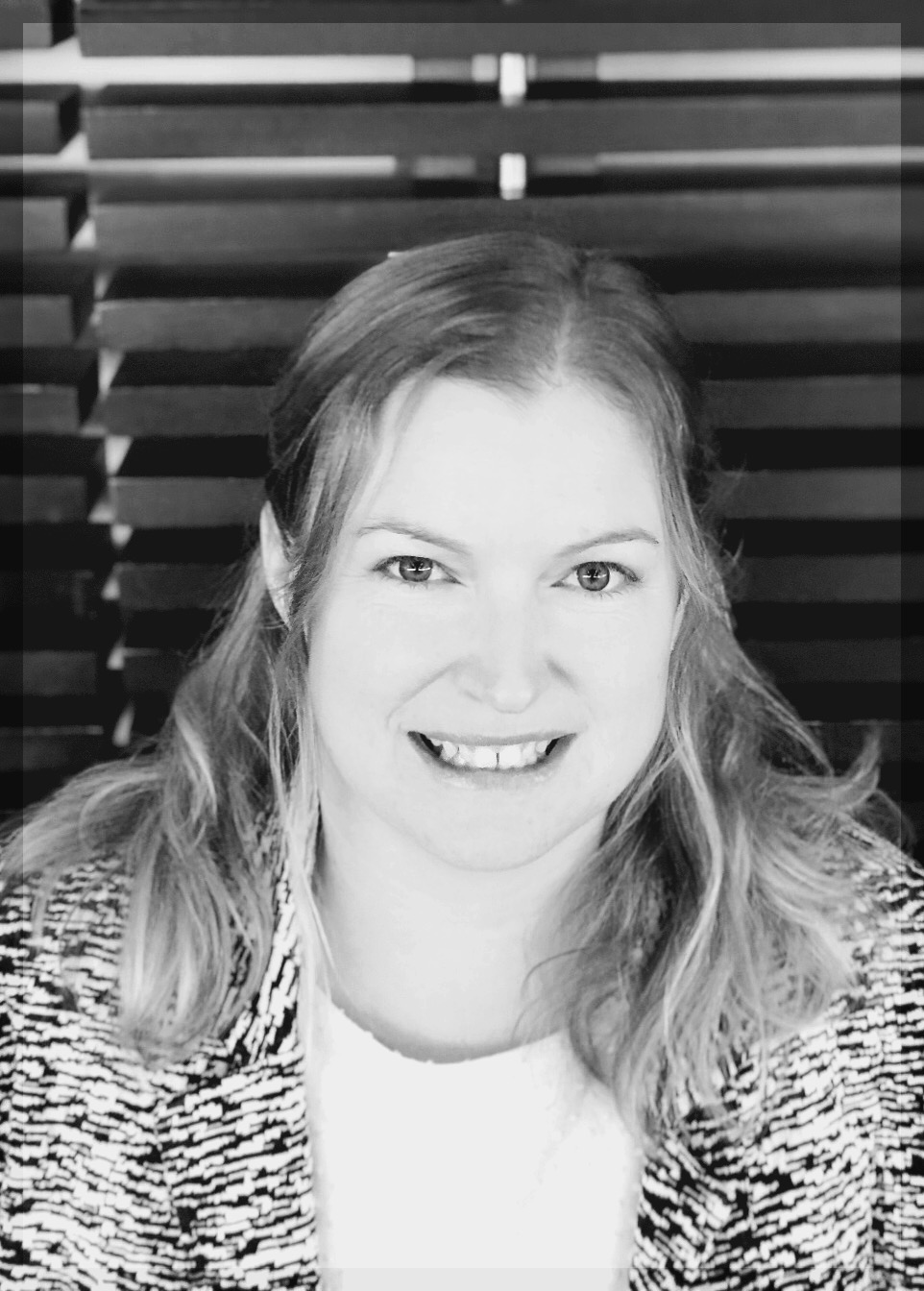 As the Executive Director of AthletesCAN, Ashley has been advocating for the rights Canadian athletes for more than 12 years. Prior to joining AthletesCAN, the most inclusive athlete association in the country and first of its kind in the world, Ashley worked in professional sport with both the Ottawa Senators Hockey Club and the National Hockey League. With a Commerce degree from McGill University specializing in Marketing and Strategic Management, she brings creative thinking to issue management with a focus on breaking down barriers to effective communication and human relations. In 2006, Ashley moved to Melbourne, Australia where she was assistant to the Director of Games for Team Canada at the Commonwealth Games. She began working at AthletesCAN upon her return and has been fighting for athlete rights ever since. Ashley believes that a culture shift to a truly athlete-centered and values based sport system could be the competitive advantage for any nation striving for sustainable world leading results. In pursuit of this reality, she continues to empower athletes to strategically use their voice to effect positive change within the sport system and beyond while building the capacity of sport organizations to better support the athlete voice for optimal performance on and off the field of play.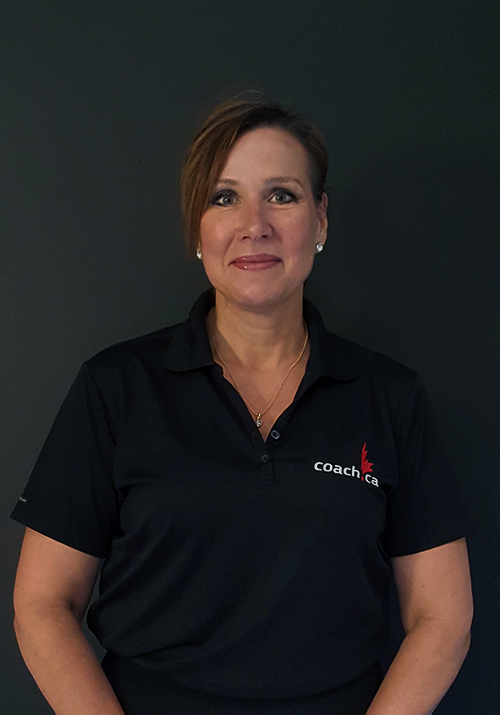 As CEO of the Coaching Association of Canada, Lorraine Lafrenière was twice named to the Canadian Association for Advancement of Women and Sport Top 20 most influential women in 2014 and 2015. During this time she successfully led the partnership to complete the transition of the National Coaching Certification Program. She also supported the Canadian Sport System to launch the Responsible Coaching Movement to protect youth in sport through coaching strategies. Her career spans more than 30 years across many sectors within the Canadian Sport system including roles with the Canadian Olympic Committee, National Sport Organizations, the Canadian Broadcasting Corporation, as well as Petro-Canada, one of Canada's leading Olympic and Paralympic Games sponsors. Lorraine has participated in more than a dozen Olympic or Paralympic Games in various leadership capacities. Prior to joining the Coaching Association of Canada in November of 2013, Lorraine held Chief Executive Officer positions with CanoeKayak Canada from 2009-2013, one of two sports in Canada to produce three Olympic medals in London 2012, and with Cycling Canada from 2006-2008 where she contributed to re-establishing the organization's financial stability and its high performance and development structure in order to improve Canada's performances on the international stage. Lorraine became a board member of the ICCE in 2017. She also sits on the Pan American Sports Organization (PASO) Coaching Education Commission.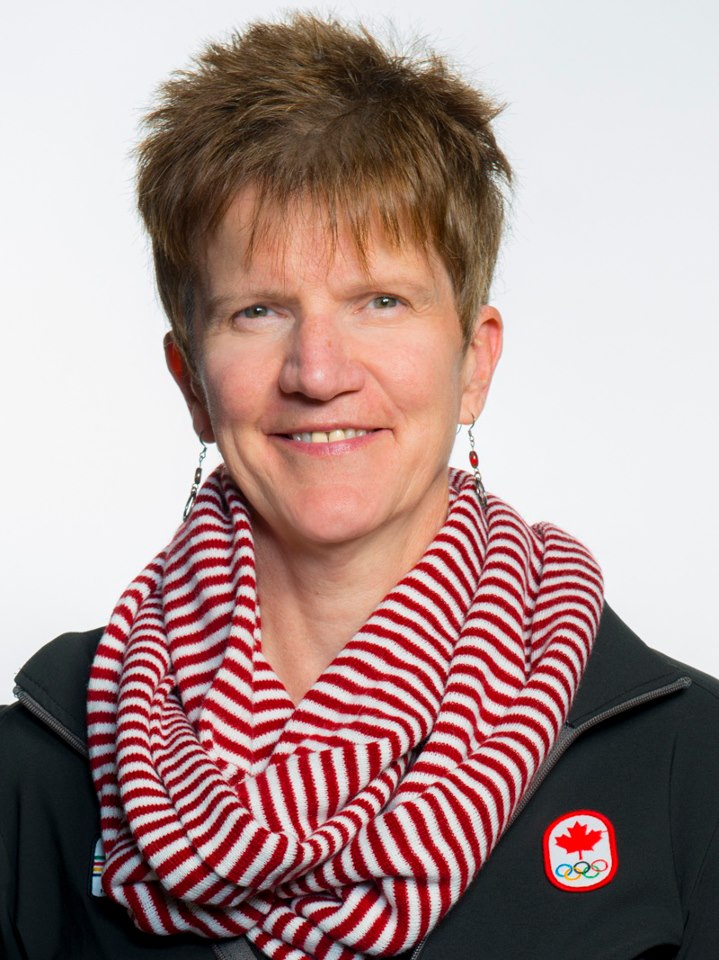 Marg McGregor is the Director of Sport System Excellence with the Canadian Olympic Committee. Marg has served in senior leadership positions with Canadian Interuniversity Sport, Canadian Association for Women and Sport, Water Ski Canada, Synchro Swim Canada and the Athletics Department at Dalhousie University. Marg was the chef de mission for Team Canada at the 2006 Paralympic Games at Torino and the 2002 Commonwealth Games. She has served on team management staff for 6 Olympic Games, 2 Commonwealth Games, and one Paralympic Games. Marg has coached athletes at the Canada Games and CIS Championships. She has served on a number of Boards and Advisory Committees including the Sport Dispute Resolution Centre of Canada, the True Sport Foundation, the Edmonton 2015 Universiade Bid Committee, Commonwealth Games Canada, Canadian Paralympic Committee, the Canadian Sport and Fitness Administration Centre, and the advisory committee for Algonquin College's diploma program in sport management. Marg has a Masters of Management degree from McGill University. She is a recipient of Canada's Top 40 Under 40 Award and served on the Board of Directors of Canada's Top 40 Under 40 for over 10 years.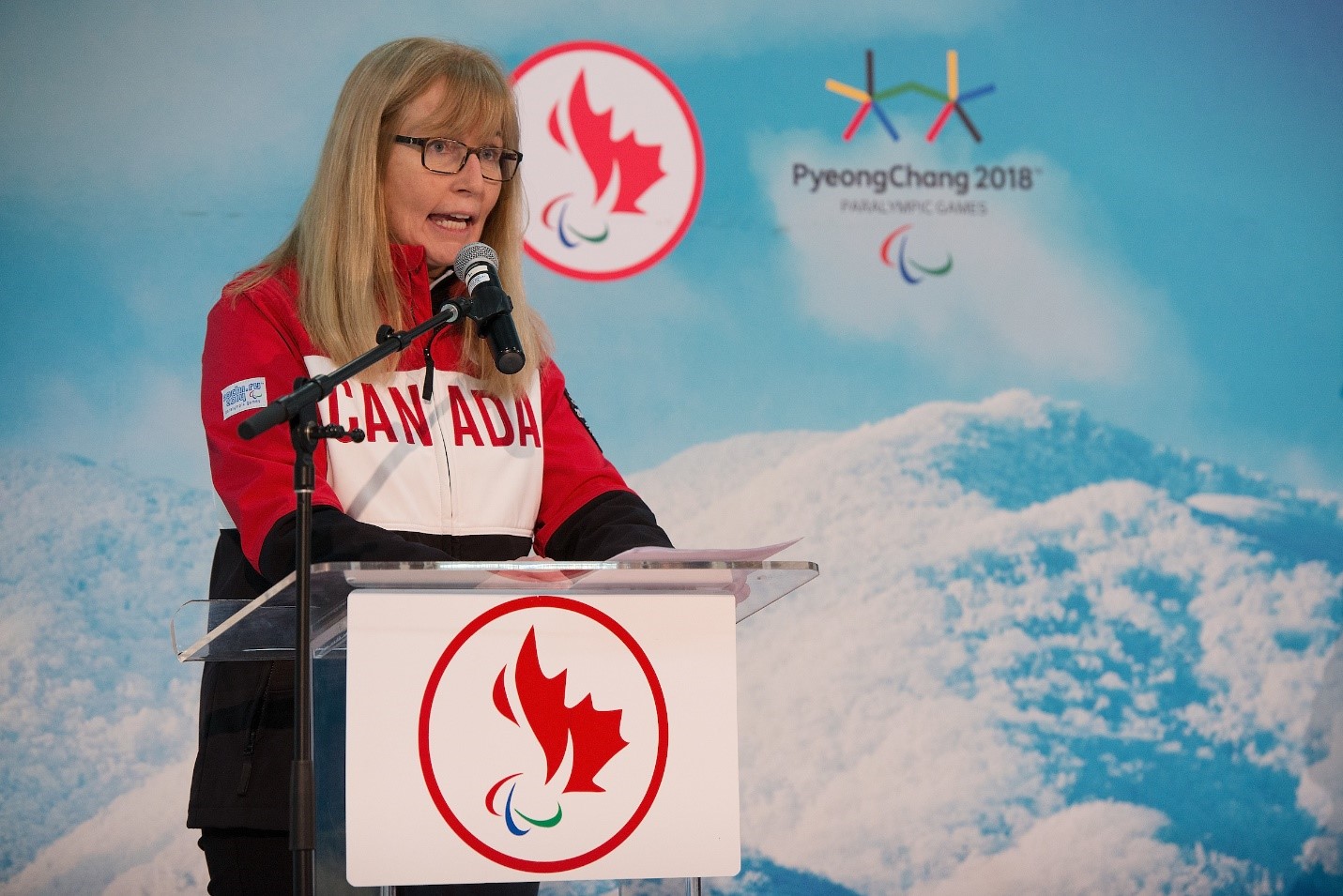 Karen O'Neill is a senior executive in Canada's sports community with experience in several leadership roles. She joined the Canadian Paralympic Committee as Chief Executive Officer in June 2013 after serving as CEO of Field Hockey Canada from 2009 to 2013. Prior to this, she was Chief Operating Officer of the Rick Hansen Foundation from 2004 to 2009, where she oversaw a period of rapid growth and innovation, and was the CEO of Commonwealth Games Canada from 1997 to 2004. In addition, O'Neill is a current member of the True Sport Foundation, which supports values based sport; the Sport Matters Group Admin Group which supports Sport Matters, a voluntary group of leaders who have come together to support and collaborate in advancing sport, physical activity, recreation and public policy; and the Minister's Advisory Committee for Ontario, which provides advice and support to the government as it implements the Game ON strategy. Originally from Halifax, NS, she holds a master's degree in education from McGill University and a bachelor of arts in psychology from Concordia University.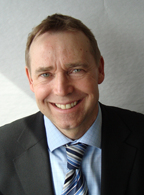 Paul originally joined the Canadian Centre for Ethics in Sport in 1991 as the Director of Education and Communications, and was with the CCES for eight years prior to pursuing an opportunity in the high-tech sector as Regional Vice-President with In-Touch Survey Systems Inc. Paul's passion for promoting positive, values-based and principle-driven sport in Canada resulted in his return to the CCES in 2001 as President and CEO. Paul plays a leadership role in managing the CCES' operations. This includes the administration of the Canadian Anti-Doping Program, leading the growth of True Sport in Canada, and working with the federal, provincial and territorial governments, and other sport organizations to build a national ethics strategy for amateur sport. Paul is currently the Chairman of the True Sport Foundation and also works extensively in the international arena promoting ethical and clean sport. He served as the first President of the internationally-based Association of National Anti-Doping Organizations from 2002 to 2006. Paul is a graduate of the University of Ottawa and holds a Masters degree in Health Administration.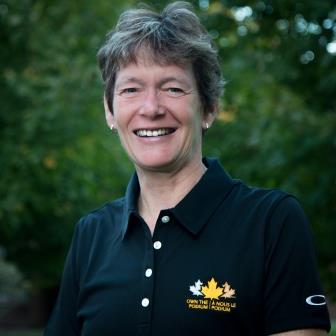 A passionate, creative, and inspiring leader, Anne has more than 30 years of management experience with national sport organizations. Prior to becoming CEO, Anne held the position of Director, Summer Sports with Own the Podium. She previously worked with CanoeKayak in the role of Director General, and has also worked with the Commission for Inclusion of Athletes with a Disability and the Canadian Federation of Sport Organization for the Disabled. Anne's life‐long experience in sport as an athlete and professional is complemented by extensive volunteer experience with a number of organizations including the Sandra Schmirler Foundation, Women's Tour of Curling, CAAWS and Special Olympics Canada.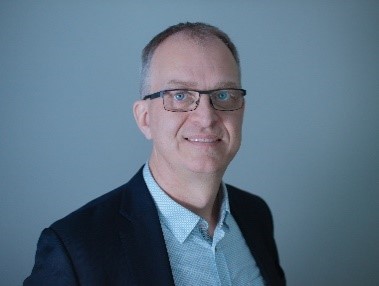 Before joining the PPF, Carl Neustaedter was a senior editor, creative director and project leader in Canada's top newsrooms, including The Globe and Mail, the Toronto Star and, most recently, the Ottawa Citizen, where he was Managing Editor.
Carl has led writing, editing, photography and informational graphics teams working on everything from breaking news to in-depth projects on topics ranging from HIV-AIDS to elections to royal weddings. With his unique blend of content and creative skills, Carl has played key roles on teams that have launched apps, websites and magazines, redesigned newspapers, and developed video strategies.
A graduate of Carleton University (Master of Journalism) and University of Manitoba (BA, History), Carl is an instructor at Carleton's School of Journalism and Communication and serves on the advisory board of Algonquin College's journalism program.
Carl's volunteer pursuits have included international development projects, his neighbourhood community association, Random Hacks of Kindness, and coaching small children who are worse at soccer than he is. He is currently on the steering committees of a refugee sponsorship group and of Prime Ministers Row, a new initiative to create a virtual and street museum along Laurier Ave. East in Ottawa, where many of Canada's leaders once lived.
Carl joined the PPF in August 2016.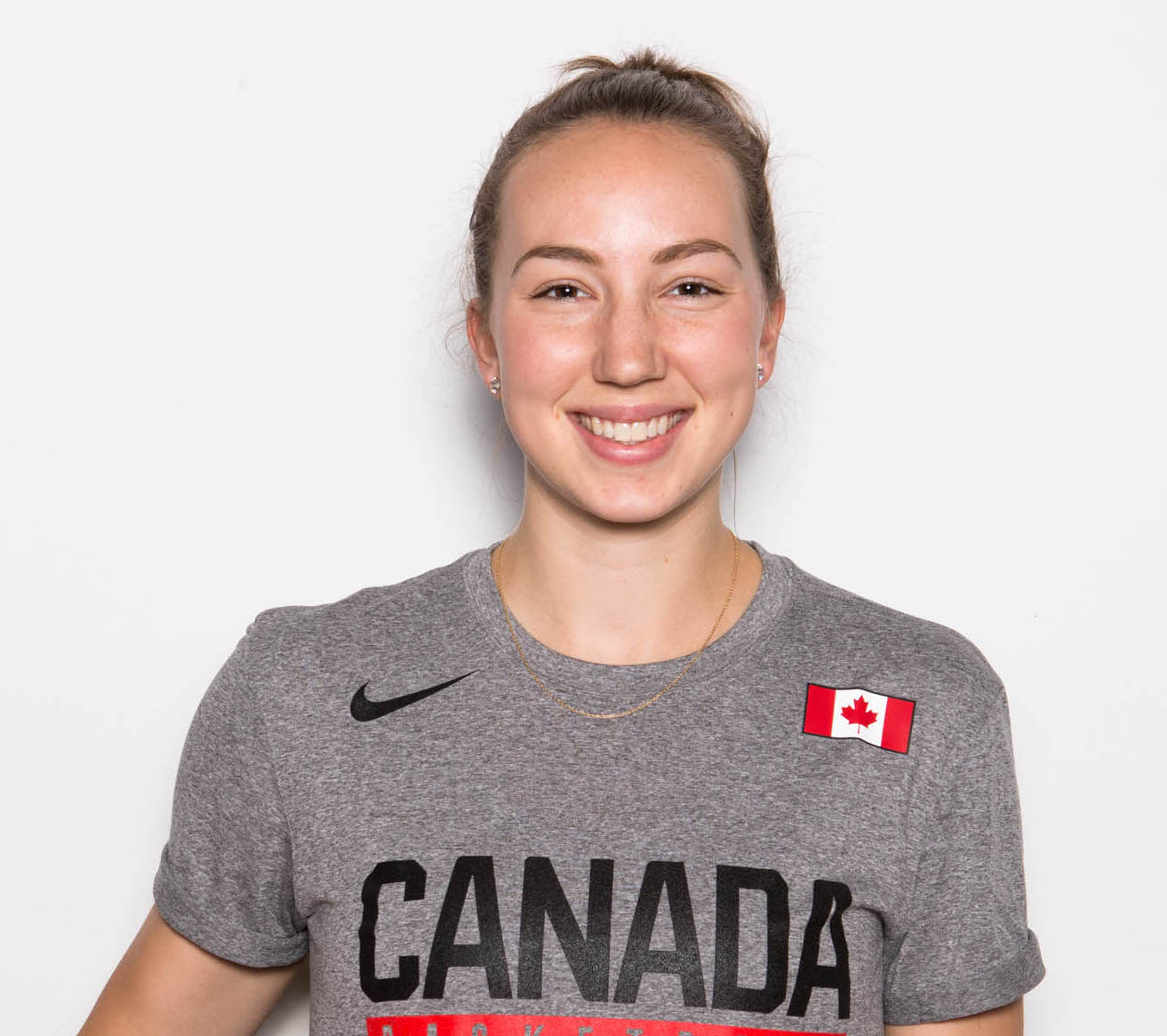 Kellie Ring recently started working at the Canadian Centre for Ethics in Sport where she is currently the True Sport Project Coordinator. In 2016, she graduated from the University of Ottawa with a Bachelor of Arts, majoring in Communication. The following year, Kellie received her Master's Degree in Digital Media from Ryerson University. As a former student-athlete, Kellie played four years with the University of Ottawa Gee-Gees Women's Basketball Team and one year for the Ryerson Rams. She was an all-star, team captain and Academic All-Canadian at both schools, as well as the recipient of the Tracy McLeod Award, a national award given to an athlete that demonstrates determination, perseverance and unwavering spirit. Throughout her high school and university career, Kellie participated in numerous international tournaments representing Canada, including two age group World Championship Qualifiers and two age group World Championships. She also played in the 2011 Pan American Games and the 2017 World University Games. In 2017, Kellie played professional basketball in the Women's British Basketball League. She began her basketball coaching career in England, and is presently involved coaching young female athletes in her hometown of Ottawa.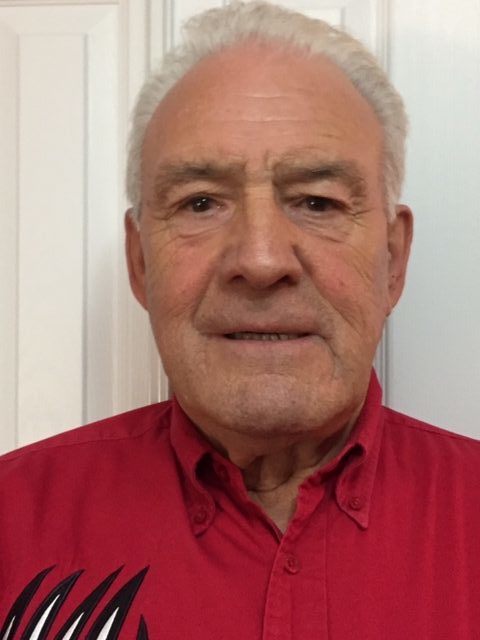 Elder Dan Ross is an Algonquin from Pikwakanagan First Nation located at Golden Lake, Ontario whose spirit name is Animki Ana Qwat (Thunder Cloud). He provides Elder support and spiritual guidance to a large number of organizations through ceremonies and cultural support. Dan is contracted by Correctional Service Canada to work with staff and Indigenous offenders as an Indigenous Cultural/Spiritual Advisor at Milhaven Institution, and also provides cultural and spiritual support to Indigenous offenders who are reintegrating in the Ottawa area. Dan also provides cultural context to the Aboriginal Sport Circle and Kumik Lodge (Indigenous and Northern Affairs Canada), and has additional skills in cultural counselling in the areas of addiction issues, cultural loss, life skills, and abuse and trauma.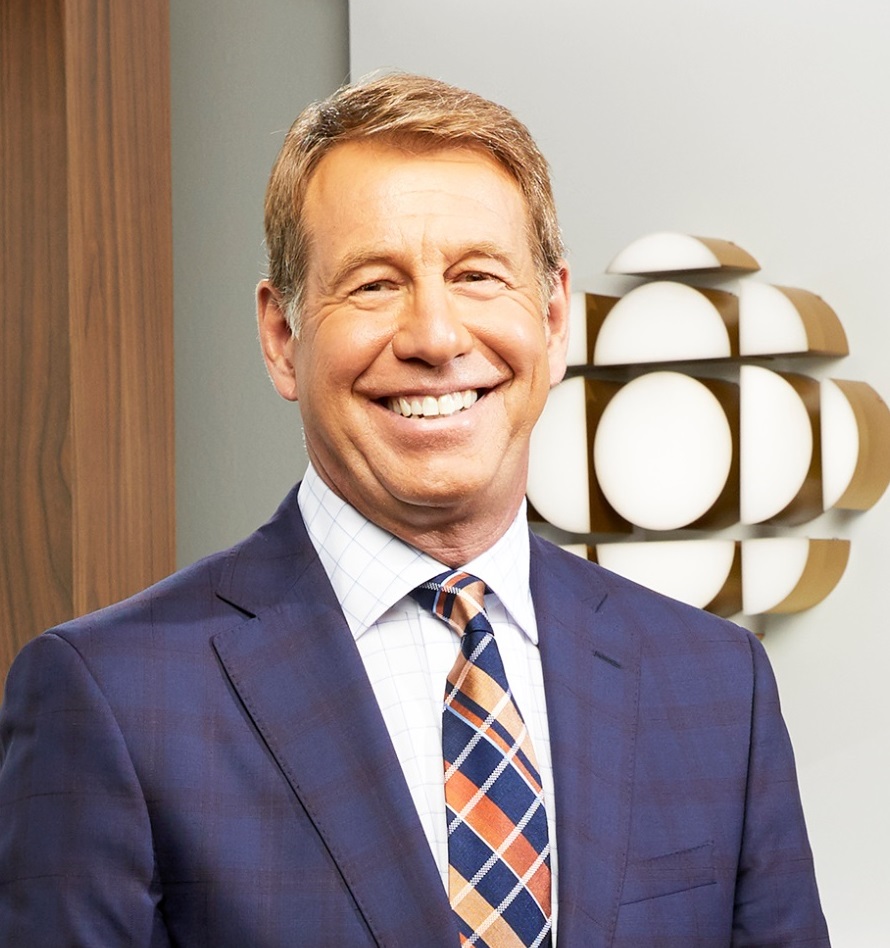 A Canadian Screen Award and Gemini Award-winning broadcaster and acclaimed author, Scott Russell brings vast experience, passion and knowledge to his role as one of the hosts of CBC Sports' Road to The Olympic Games. A CBC Sports veteran of more than 25 years, Russell has covered 14 Olympic Games including most recently the Olympic Winter Games PyeongChang 2018. Russell also hosted CBC's prime time coverage of the Toronto 2015 Pan Am Games and six editions of the Commonwealth Games. Russell has hosted three editions of the FIFA World Cup. In addition, Russell was a host and rink-side reporter for CBC's Hockey Night in Canada for 14 years. Russell sits on several committees and Advisory boards including the COC Education Committee, the Advisory Panel for the CCES the Public Policy Forum on Value-Based Sport, and the Selection Committee for Canada's Sports Hall of Fame. Russell is a graduate of the University of Western Ontario and holds an M.A. in Journalism. Russell's talent and contributions to sport in Canada have been recognized on several occasions including being awarded the Queen Elizabeth II Diamond Jubilee Medal. Follow Scott Russell on Twitter: @CBCScottRussell on Instagram: @cbcscottrussell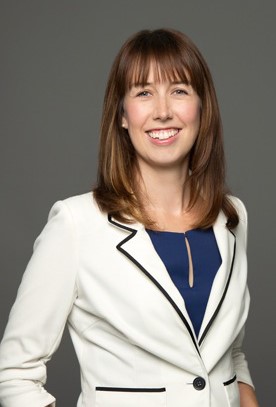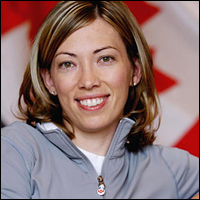 Beckie Scott was a member of the Canadian cross-country ski team for 11 years. She is a three-time Olympian, winning gold at the 2002 Winter Games and silver in 2006 – the first North American woman to win an Olympic medal in cross-country skiing. Following her retirement from skiing in 2006, Beckie has held positions on several boards and committees including the Vancouver 2010 Organizing Committee Board of Directors, the IOC Athletes' Commission in 2006, the World Anti-Doping Agency's Athlete Committee, and many more that provide a platform for her work as an international advocate of doping-free sport. Beckie also contributes to organizations that advocate for sport and physical activity including Right to Play, UNICEF Canada, Sport For Life and the Trans-Canada Trail. She is the CEO of Spirit North – a physical and mental wellness outreach program for Alberta's Aboriginal youth. Beckie is an inducted member of Canada's Sports Hall of Fame, the Canadian Olympic Hall of Fame, the Canadian Ski Hall of Fame, and the Alberta Sports Hall of Fame. She is a recipient of the Governor General's Meritorious service award, has twice received the John Semmelink Memorial award for most sportsmanlike conduct in winter sport competition, and holds an Honorary Doctorate of Law from the University of Alberta.
Carolyn has worked in the Canadian sport system in a variety of roles with provincial and national sport organizations, and multi-sport service organizations. She is a champion of Long-Term Athlete Development and has worked with organizations to develop their LTAD framework and to guide competition review projects. Her current fascination is examining system theories and principles of design to impact effective and sustainable systems in sport. Carolyn studied physical and health education at the undergraduate level, and adult education and curriculum design at the graduate level. As an NCCP Level 4 Rowing coach and graduate from the National Coaching Institute, she worked with Rowing Canada Aviron as the Director of Coach Education for fifteen years and coached at the club, university, and provincial levels in a number of locations in Canada. In 2016, as a volunteer, Carolyn started a multi-sport program for Newcomers – emphasizing quality sport and integrating the True Sport Principles.
Fabrice Vil is co-founder and president of Pour 3 Points, an organization that transforms sports coaches so that they also act as life coaches with young athletes in low-income neighborhoods. Certified coach in integral development at Convivium / New Ventures West, he has been a basketball coach since 2001 and was a civil and commercial litigation lawyer from 2007 to 2013 at Langlois Kronström Desjardins (now Langlois). Fabrice is a member of the Order of Excellence in Education in Quebec as well as Ashoka Fellow, a network of the best social entrepreneurs around the world. He intervenes in the media, notably on the ALT program on Vrak TV and also on CBC.
Agenda
Agenda - The Values Proposition: Strengthening Sport in Canada
October 15
12:30 p.m. - 1:00 p.m.
---
1:00 p.m. - 1:20 p.m.
Welcome Remarks & Agenda Overview
Ian Bird, Advisory Group Chair
---
1:20 p.m. - 1:45 p.m.
Laying the Foundation
Paul Melia, President and CEO, Canadian Centre for Ethics in Sport
Edward Greenspon, President and CEO, Public Policy Forum
---
1:45 p.m. - 2:15 p.m.
Expressions of Leadership - Part 1
Actions by leading organizations to advance values-based sport
---
2:30 p.m. - 2:50 p.m.
Finding Inspiration - "Character Through Sport"
James Carson, Teacher, Birchview Dunes Elementary School
---
2:50 p.m. - 3:00 p.m.
Our Shared Journey
Mapping our efforts to advance values-based sport
---
3:50 p.m. - 4:25 p.m.
Diggin Deeper
Small groups to share key takeaways, reflections, and ideas
---
October 16
8:00 a.m. - 8:30 a.m.
Light Breakfast & Registration
---
8:45 a.m. - 9:15 a.m.
Panel Discussion / Q&A - Affecting Major Social Change
---
9:40 a.m. - 10:10 a.m.
Expressions of Leadership – Part 2
Actions by leading organizations to advance values-based sport
---
10:30 a.m. - 11:00 a.m.
Digging Deeper
Small groups to share key takeaways, reflections, and ideas
---
11:15 a.m. - 12:00 p.m.
PANEL / Moderated Q&A: The Corporate Contribution
---
12:30 p.m. - 1:00 p.m.
KEYNOTE - From the Front Lines : TBC
---
1:15 p.m. - 2:00 p.m.
Digging Deeper
Small groups to share key takeaways, reflections, and ideas
---