Roundtable Lunch with Hon Nanaia Mahuta, New Zealand's Minister of Māori Development and Local Government
Date & Time
Friday April 26, 2019
11:00 a.m. - 2:00 p.m.
About the Project:
The Public Policy Forum is partnering through the Indigenous Changemakers Initiative with the Aotearoa/New Zealand High Commission, Ryerson University and the Ryerson Leadership Lab, Canadian Roots Exchange and McConnell Foundation and hosted Hon Nanaia Mahuta, the Aotearoa/New Zealand Minister for Māori Development and Local Government on April 26, 2019.
This roundtable brought together members of the Changemakers Initiative and the Canadian Roots Exchange network to discuss best practices to build policy from the ground up with Minister Mahuta. Participants will be discussed their experiences and practices from the Canadian and New Zealand context.
This event is part of the ongoing Indigenous Changemakers Initiative, led by PPF Fellow Karen Restoule, and through which the PPF creates space for Indigenous leaders and organizations to lead in dialogue. The Changemakers Initiative has identified international Indigenous linkages as one of its two main targeted outcomes.
Roundtable Lunch with Hon Nanaia Mahuta, New Zealand's Minister of Māori Development and Local Government
Speakers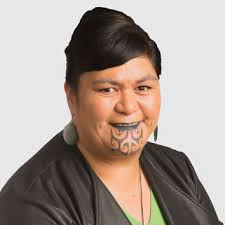 Minister Nanaia Mahuta
Nanaia Mahuta, Minister for Māori Development and Minister for Local Government
---
Roundtable Lunch with Hon Nanaia Mahuta, New Zealand's Minister of Māori Development and Local Government
Agenda
For more information please contact Daniel Pujdak dpujdak@ppforum.ca