Growth Summit and Testimonial Dinner 2020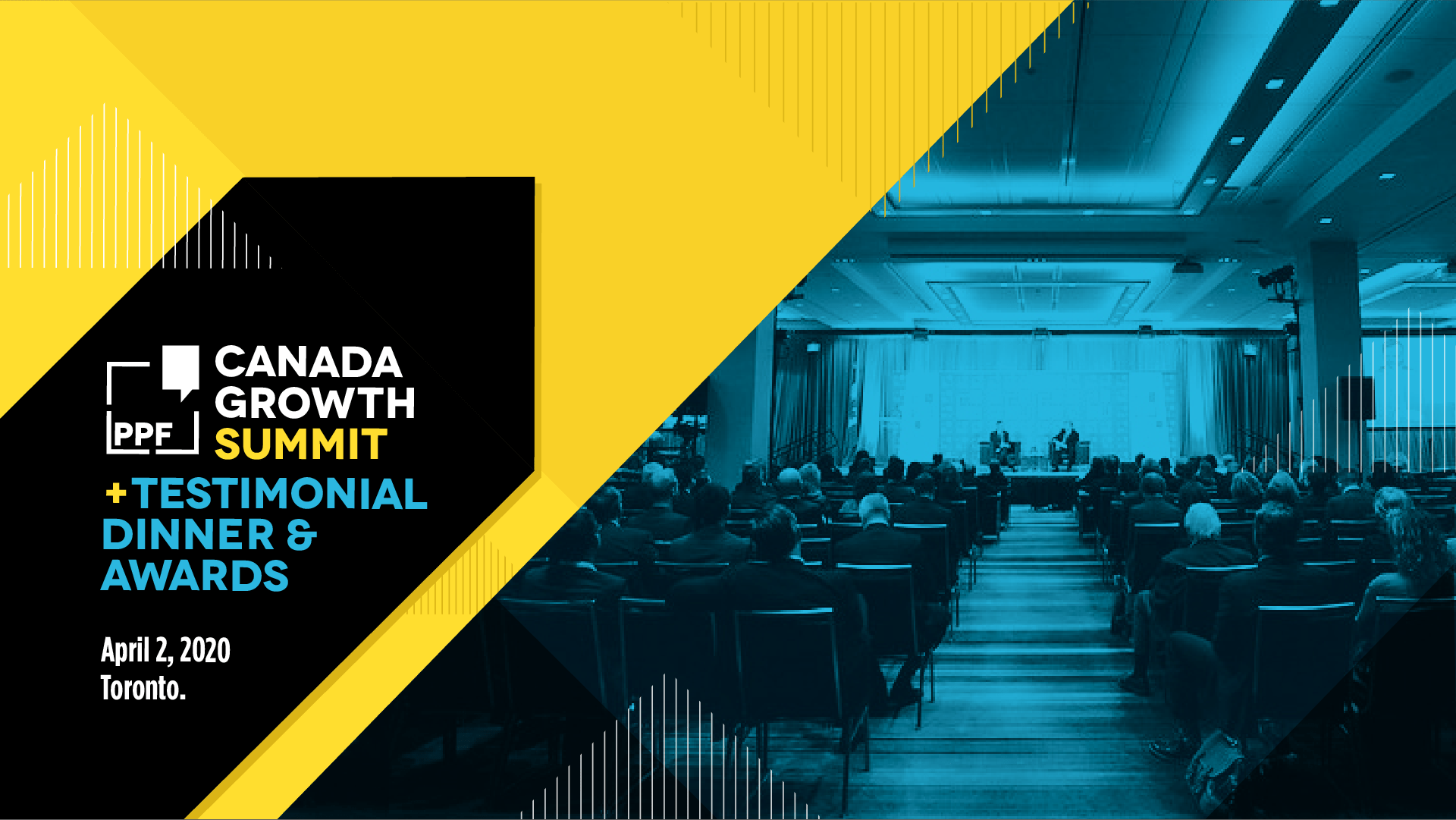 Date & Time
Thursday April 2, 2020
7:30 a.m. - 9:00 p.m.
Location
Metro Toronto Convention Centre, North Building
255 Front St W, Toronto, ON M5V 2W6
Show Map
Come for the policy, stay for the party 
Spend the day at PPF's fifth annual Growth Summit connecting with thinkers, deciders and doers from business, government, academia and other sectors as we tackle the most pressing challenges and solutions to Canada's economic future. Early registrants get first chance to register for our Pre-Summit Dinners on the evening of April 1. For the past two years, Summit guests have jumped at the chance to attend these intimate dinners to speak directly with leaders in everything from AI to economics to energy and more. 
In the evening, join us at the 33rd annual Testimonial Dinner & Awards to network and celebrate as PPF honours Canadians who have made their mark on policy and leadership. Alumni include Rona Ambrose, Beverley McLachlin, Mark Carney and Dominic Barton (see all previous honourees). 
See highlights from the 2019 Growth Summit and Testimonial Dinner & Awards. 
Buy both Growth Summit and Testimonial Dinner & Awards 
Questions? Please email Heba Elhalees about the Growth Summit or Kelly Cyr about the Testimonial Dinner & Awards.