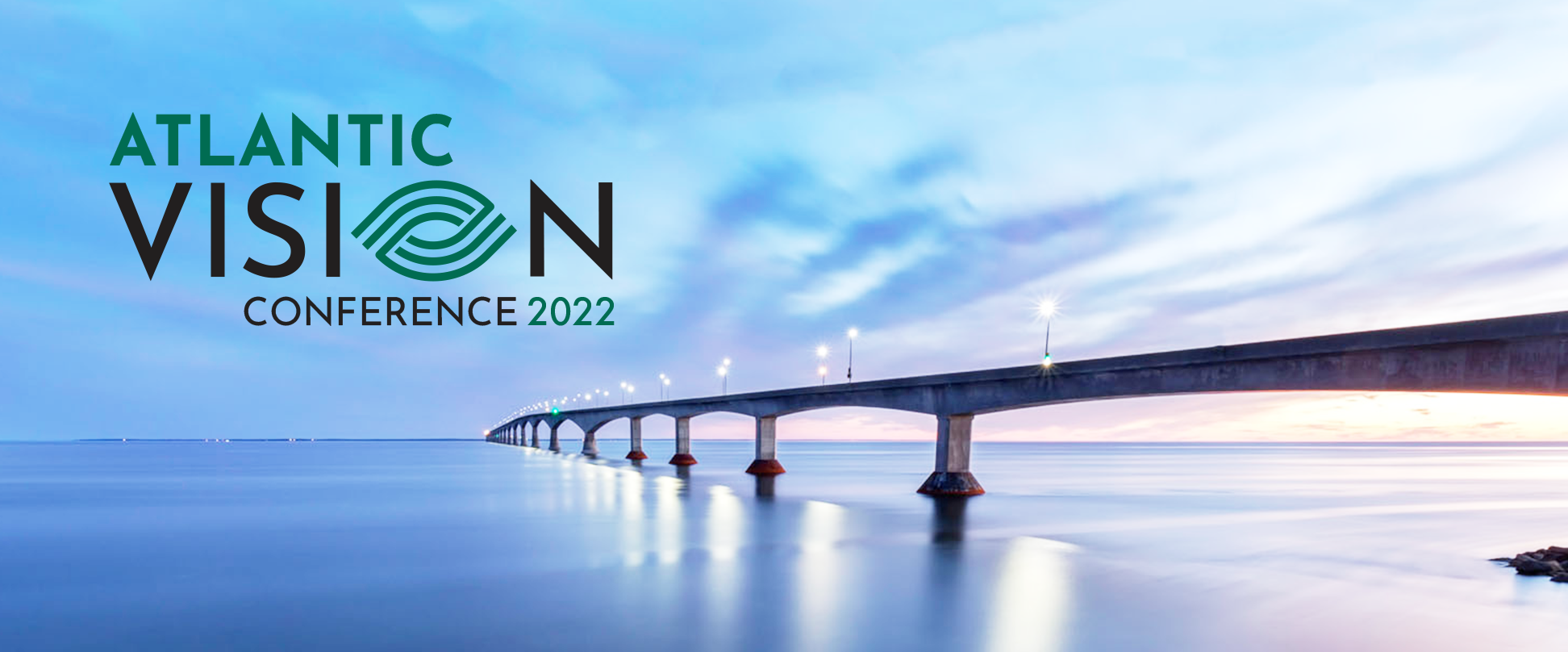 Event
Atlantic Vision Conference 2022
Emcee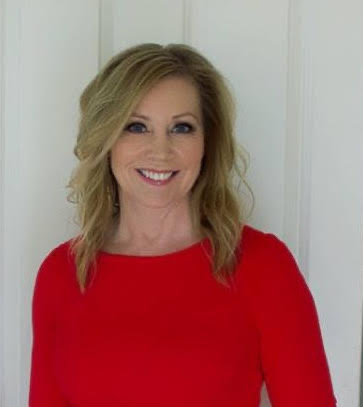 Norma Lee spent more than 35 years as a journalist in the Maritimes, working in radio, national television, local television and print. She covered significant live, breaking news events, including the Westray explosion, the crash of Swissair 111 and the shooting of RCMP officers in Moncton. She continues to freelance as a journalist and a communications professional. Norma Lee lives in Halifax and spends as much time as possible in her home province of PEI.
Keynote speakers
Maja Bosnic, is an economist, specialized in PFM and GRB, with 20 years of professional experience in international development projects.
Maja has been working with different development partners and organizations, she was a GRB Coordinator for UN Women for BiH, PFM adviser on a number of projects with different partners, EU, DFID, USAID and others. Maja was a TL of seven year Gender Budgeting in Ukraine Project funded by Sida (2013-2020) whose main objective was to support the Ministry of Finance of Ukraine in including gender aspects in financial and budget policies and programs. In her work with international finance institutions, including International Monetary Fund (IMF) and the World Bank group (WB), she has most recently cooperated with the WB PEFA Secretariat in developing new tools to ensure gender equality is taken up in public finance management processes (PEFA Assessment for Gender Responsiveness in Public Finance). She has been working with IMF on developing and implementing a number of training programs globally -South Asian countries, African countries, Caribbean region as well as Europe in cooperation with IMF and Joint Vienna Institute. She is currently Sector Lead for Governance portfolio of Niras International Consulting. She is also a proud TED speaker, and she talked about gender budgeting at TEDWomen in 2021.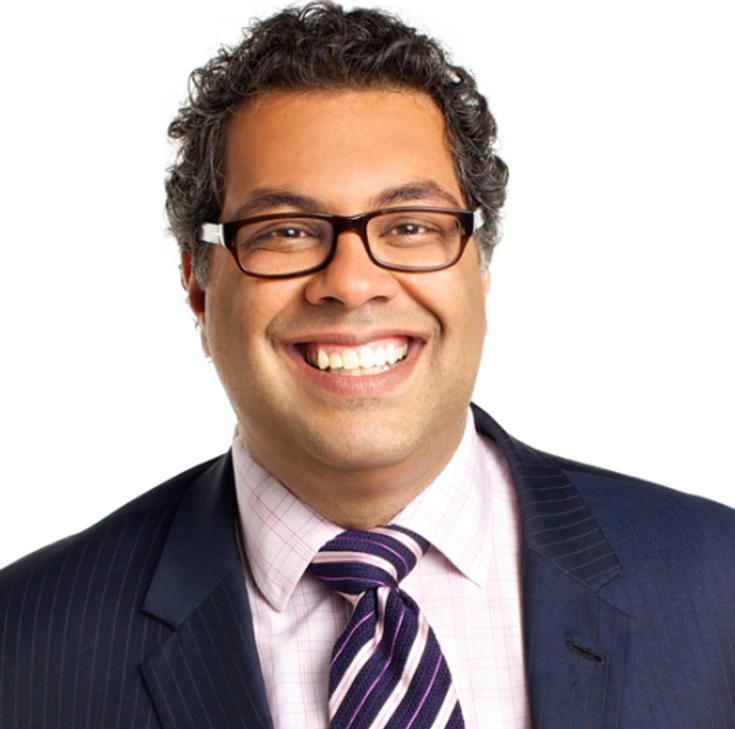 During his 11-year tenure as mayor, Naheed Nenshi led Calgary through one of its most prosperous and tumultuous decades. Alongside unprecedented investment in quality of life, Calgary also saw four states of emergency called that included a devastating flood and a worldwide pandemic. Nenshi's leadership earned him both national and international recognition, with him being ranked #2 on Maclean's 2013 Power List and awarded the 2014 World Mayor Prize. Drawing on his extensive experience, Nenshi shares insights into Canada's political landscape and shows leaders how to empower their teams for success no matter the circumstances.
Nenshi served as Calgary's mayor for three terms between 2010 and 2021, during which Calgary was named one of the best cities to live in the Western Hemisphere. In recognition of his leadership, Nenshi was awarded the World Mayor Prize in 2014 by the City Mayors Foundation. He is also the recipient of the President's Award from the Canadian Institute of Planners and the Humanitarian Award from the Canadian Psychological Association for his contribution to community mental health.
Prior to his election, Nenshi served as Canada's first tenured professor of non-profit management at the Bissett School of Business at Mount Royal University. Before entering academia, he was a management consultant for global consulting firm McKinsey & Company, and ran his own firm, Ascend Group. His client list included the United Nations, where he explored how corporations can help the world's poorest people, and the Gap. Today, Nenshi is an intentionally known voice on urban issues. He has presented to audiences across Canada and the world, including the World Economic Forum.
Nenshi is a graduate of the University of Calgary, where he served as president of the students' union, and holds a master's in public policy from the John F. Kennedy School of Government at Harvard University where he studied as a Kennedy Fellow. He is a proud first-generation Canadian of Indian ancestry, whose parents immigrated from Tanzania. His family and his Ismaili Muslim faith instilled in him the ethic of seva, or service to the community, something he tries to live every day.
Speakers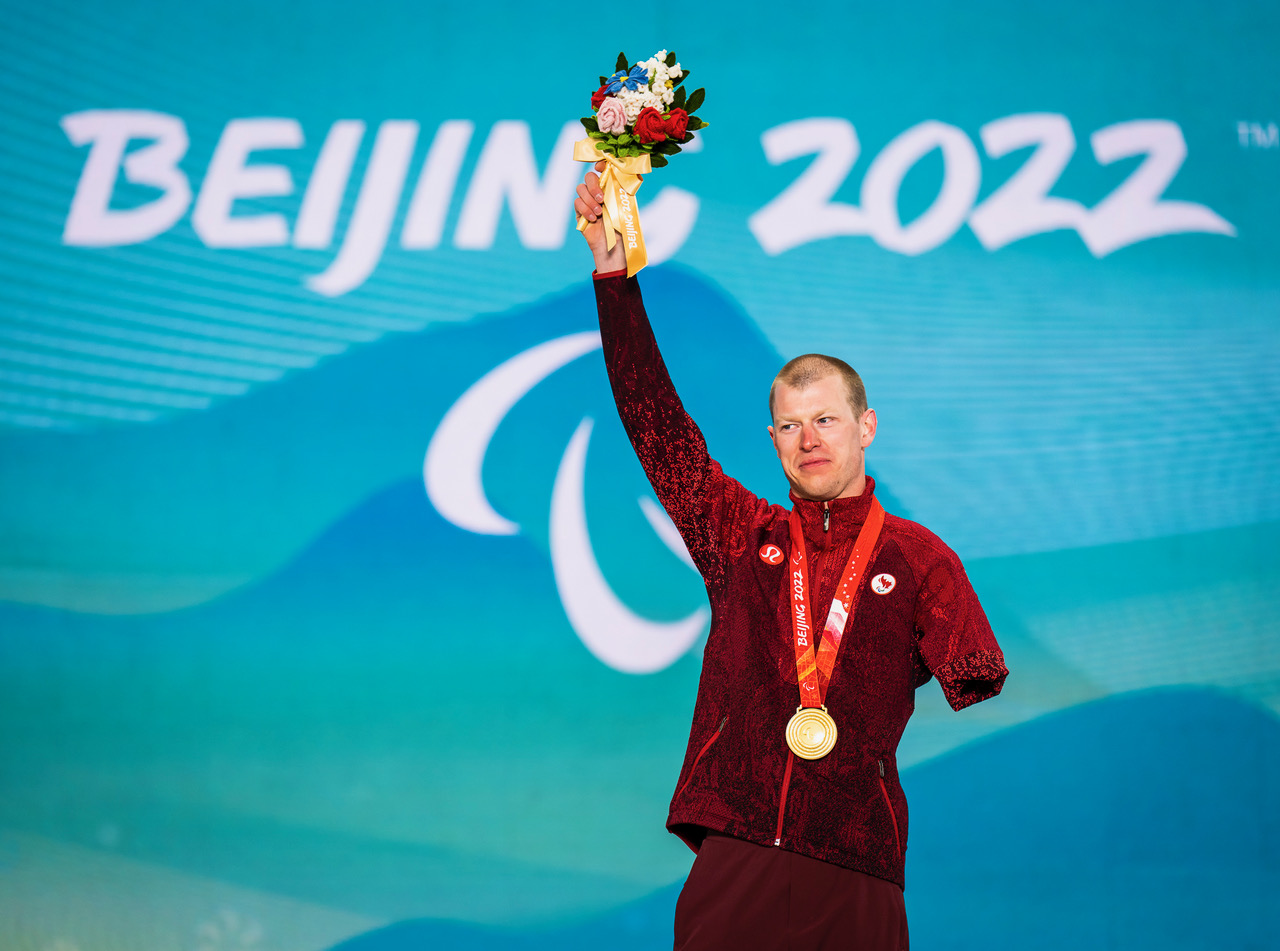 Prince Edward Island's twelve-time Paralympic medalist, Mark Arendz is one of Canada's most decorated Paralympic athletes of all time.
Mark carried the Canadian flag into the Closing Ceremony of the 2018 Paralympic Winter Games following a historic six-medal performance where he reached the podium in every event he started. His performance set a record for the most medals won by a Winter Paralympian in one Games, with a gold, two silvers, and three bronze.
The six-foot-three biathlete and cross-country skier from Hartsville, PEI had another fantastic performance at the 2022 Beijing Paralympics adding four more medals for a career total of twelve.
Arendz lost his left arm above the elbow in a farming accident at age seven. After his accident, he worked for the War Amps organization as a junior counsellor. He used his experiences to help teach others youth about farm safety. While the accident was initially a significant shock, it did not deter Mark from pursuing his love for sport and competition.
Mark currently lives in Canmore, Alberta and is training for his fifth Paralympic Games to be held in Italy in 2026.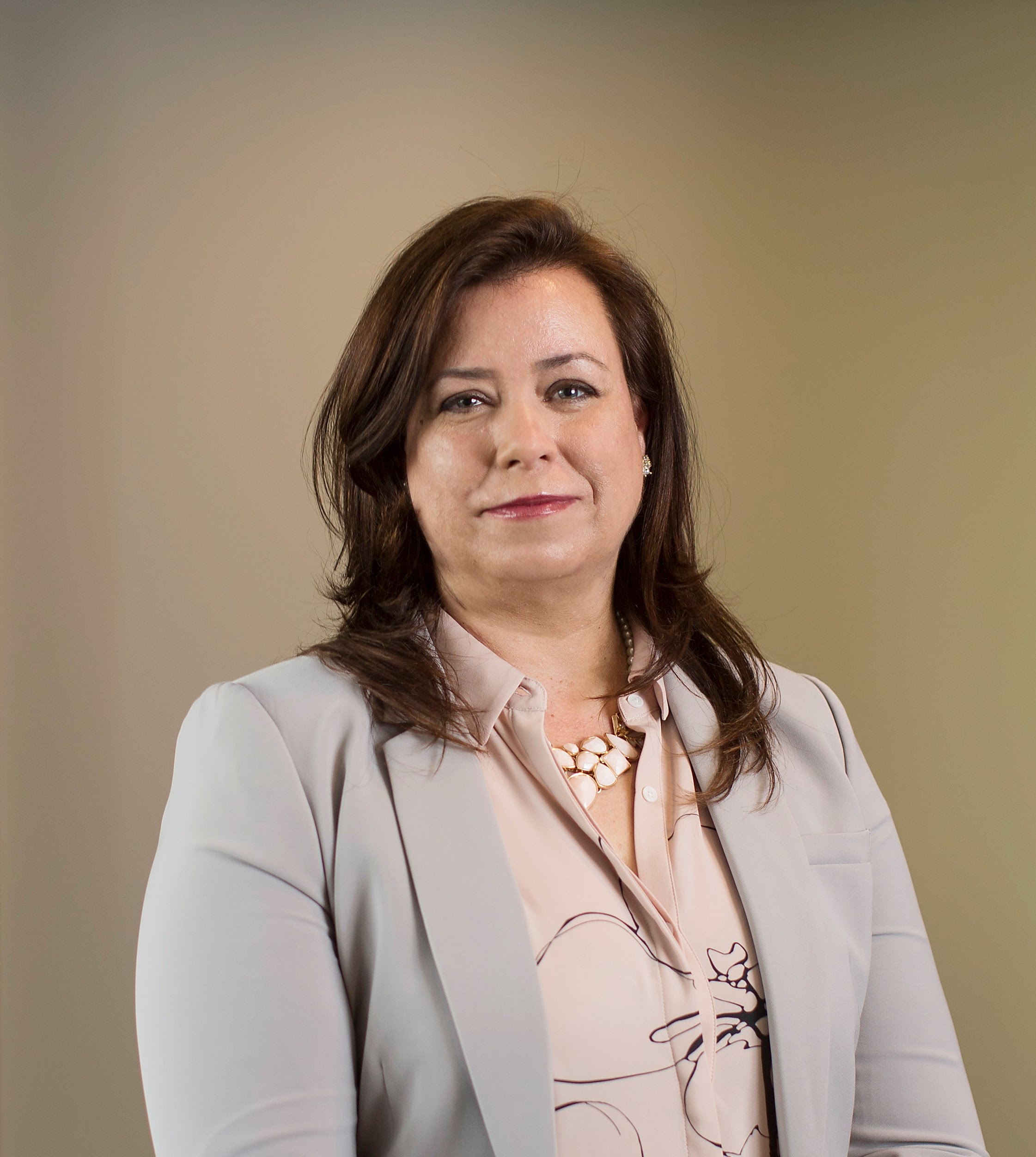 Michele Austin is a Director of Public Policy (US & Canada) for Twitter. She works closely with government partners, policy stakeholders, advertisers and civil society in both countries to craft policies that respect the principles of the open internet and support Twitter's business.
Michele brings more than 25 years of communications and policy experience to her role at Twitter. She has worked at the executive level in the public, non-profit and private sectors. In 2006 she became the first woman to hold the role of Chief of Staff at Industry Canada in the federal government.
Michele holds a Bachelor of Arts degree from the University of Waterloo; a Masters in Public Administration from Dalhousie University; and an executive business management certificate from the University of California, Los Angeles.
Michele works remotely for Twitter and splits her time between Ottawa and Sackville, New Brunswick.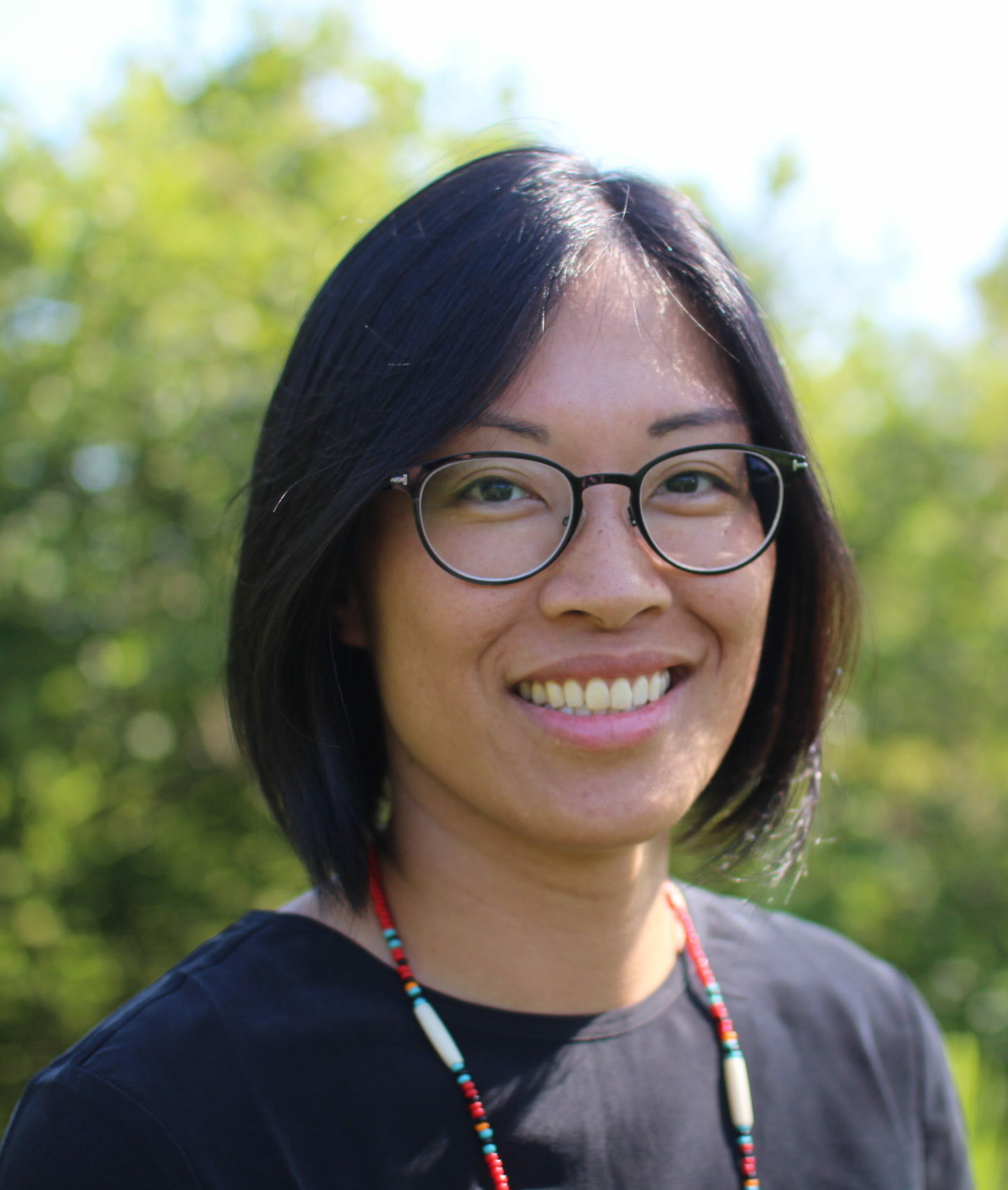 Stephanie Arnold (she/they) is an advocate, researcher, and professional working at the intersection of anti-oppression and climate action. She approaches her various professional and volunteering roles as an integrated effort in making transformative systems change to address inequities while building community resilience – climate and otherwise. Creating new connections to bring together diverse perspectives, worldviews, knowledges and ways of knowing underpins her work. Not only does this increase the voice, agency, capacity, network, and resilience of marginalized groups, it also establishes new relationships and power dynamics that enable better solutions for all.
As part of this integrated effort, Stephanie works with CLIMAtlantic and currently serves on several boards and councils, including as President of BIPOC USHR's board, Chair of the Provincial Anti-Racism Table, Member of the Minister's Early Years Advisory Committee, and Member of Rustico Ringette Association's board. Stephanie holds a BASc degree in Chemical Engineering and an MBA degree from the University of Toronto. Her PhD research earned her recognition as a Top 25 "Emerging Thought Leader" from Women in International Security (WIIS) Canada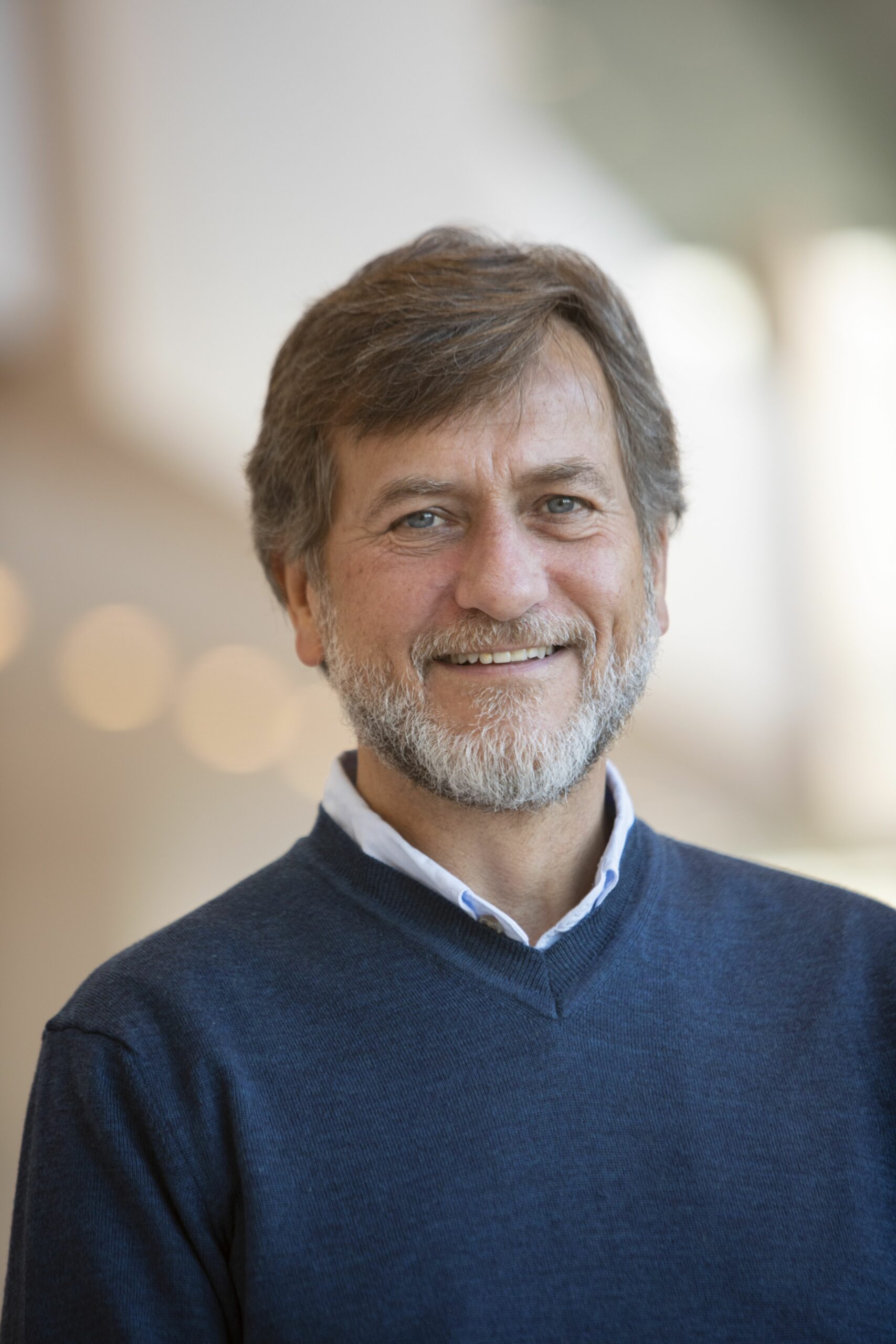 James Bickerton is Chair of the Department of Political Science at St. Francis Xavier University. His research interests are in the areas of federalism, regionalism, and electoral politics in Canada. Recent publications include "Parties and Elections: An End to Canadian Exceptionalism?" in Bickerton and Gagnon, Canadian Politics, Seventh Edition, "Regions" in Caramani, Comparative Politics (with A.G. Gagnon), "Wisdom of the Mundane: Explaining Regime Resilience in Multinational Federations" Mulroney Papers in Public Policy and Governance, and "Electoral Parity or Protecting Minorities? Path Dependency and Consociational Districting in Nova Scotia" Canadian Political Science Review (with G. Graham). He has held the Eakin Chair in Canadian Studies at McGill University and is an Associate Researcher at the Centre for Research on Québec and Canadian Studies.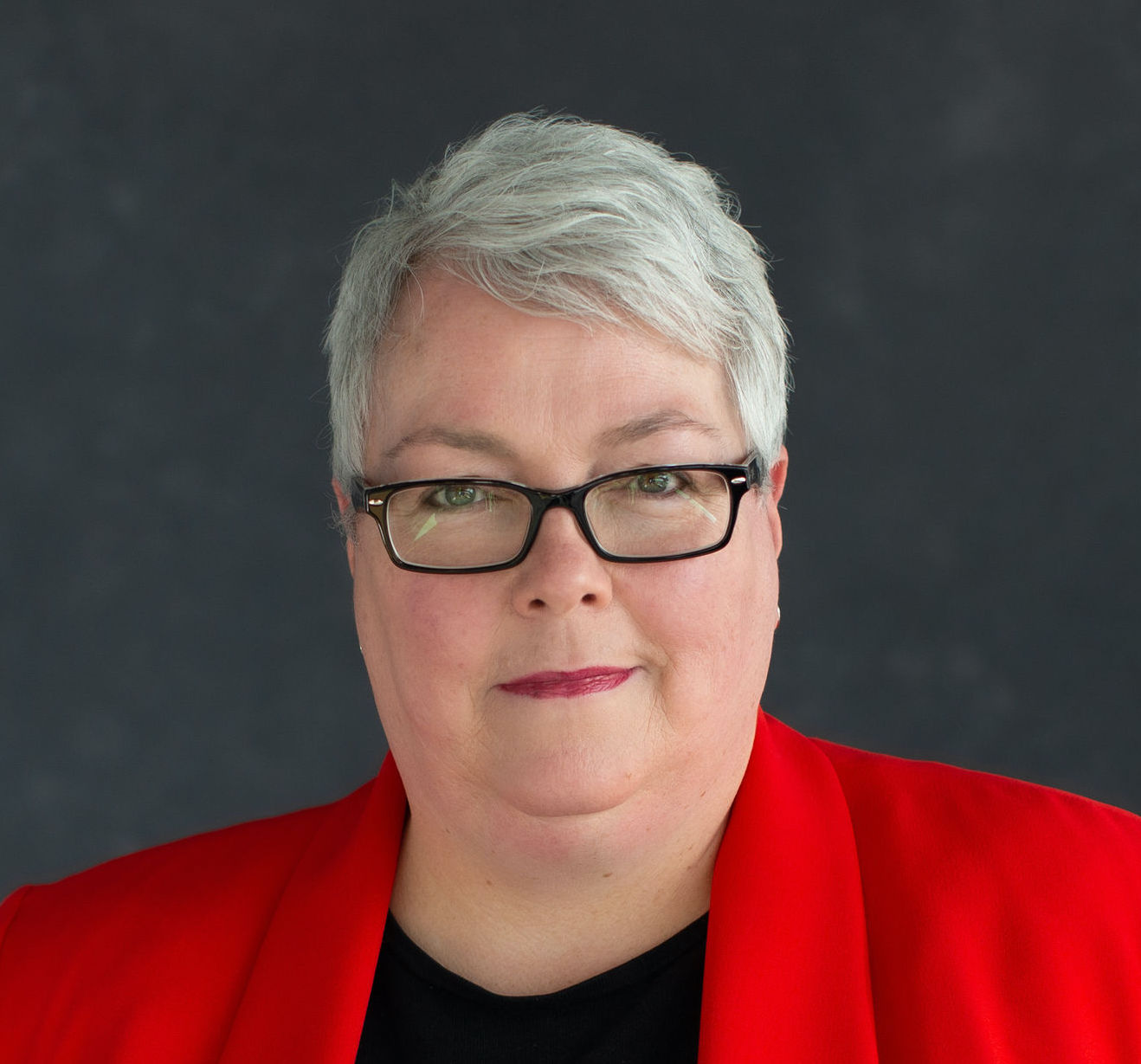 An award-winning former CEO and seasoned entrepreneur, Cathy's focus today continues to be growth. With over 35 years of business leadership, her own company Bennett Group of Companies grew from a small group of service businesses to operations in commercial and industrial construction, industrial manufacturing, human resource support, service, retail, industrial supply, and real estate investments and operations.
She is also one of the founders and General Partners of Sandpiper Ventures, a venture capital fund created and launched to invest in women and women's innovation as a proactive and profitable business decision. Sandpiper was one of the first venture funds in Canada investing in women-led companies at the seed stage, and the first on the east coast.
Focused on supporting start-ups Cathy is an associate fellow with the Creative Destruction Lab, and a board member with Propel ICT, Atlantic Canada's Virtual Accelerator, a member of the advisory board for the Women's Entrepreneurship Knowledge Hub (WEKH).
She has served on numerous private and public corporate boards with interests in real estate, natural resources, manufacturing, industrial construction, technology, and business services. She is currently an Independent Board Director with Vigilant Management, Marathon Gold and the Business Development Bank of Canada.
First elected in 2013 as a Member of the Newfoundland & Labrador House of Assembly, Cathy went on to serve in Cabinet as Minister of Finance, President of Treasury Board, Minister Responsible for the Status of Women, and the Office of the Chief Information Officer.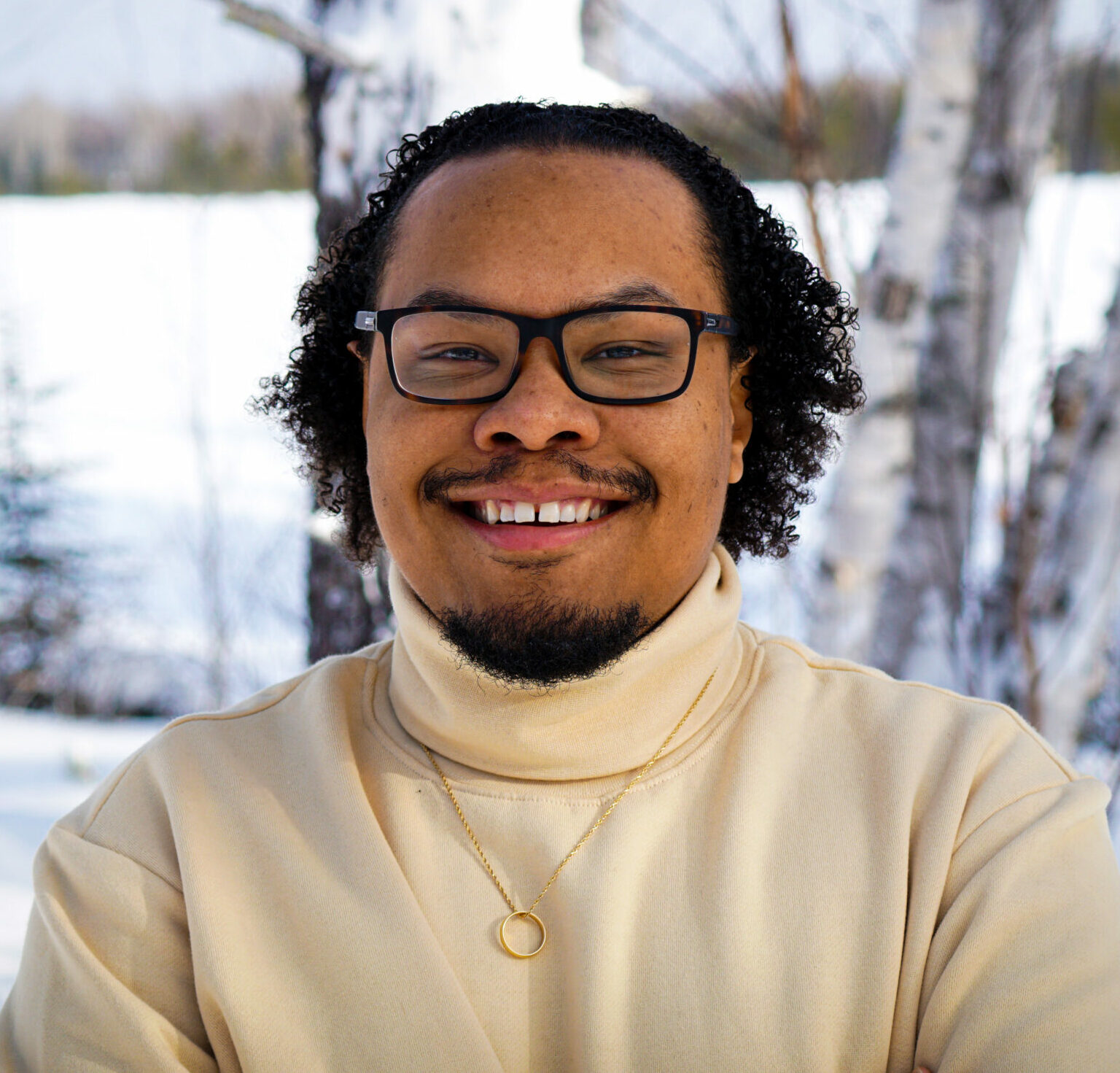 Kjeld Mizpah (KJ) Conyers-Steede is originally from Smith's, Bermuda, but has called Atlantic Canada home since 2014. Since arriving in Atlantic Canada, Kjeld Mizpah has centred his professional career around community-centric development, entrepreneurship, and policy development. He gathered this passion from attending the University of New Brunswick (UNB). At UNB, he was heavily involved within the community and economic development ecosystem of Saint John and advocated strongly for human-centred policies. He graduated in 2018 with a Bachelor of Politics with a minor in Business. Since graduating, his career has allowed him to take private-sector teachings and apply them to public sector agendas. Kjeld Mizpah has led or worked with community projects that build quality public policy programming and lobbying initiatives that address complex issues that impact Atlantic Canada.
Currently, Kjeld Mizpah is the Director of Change Management for Hockey Nova Scotia and Principal Consultant for Catalyst Conversation Strategies. His consultant firm looks at placing human-centred design within the economic and community-development process. Kjeld Mizpah lives in Windsor, Nova Scotia and loves the ability to embrace community-centric policy development.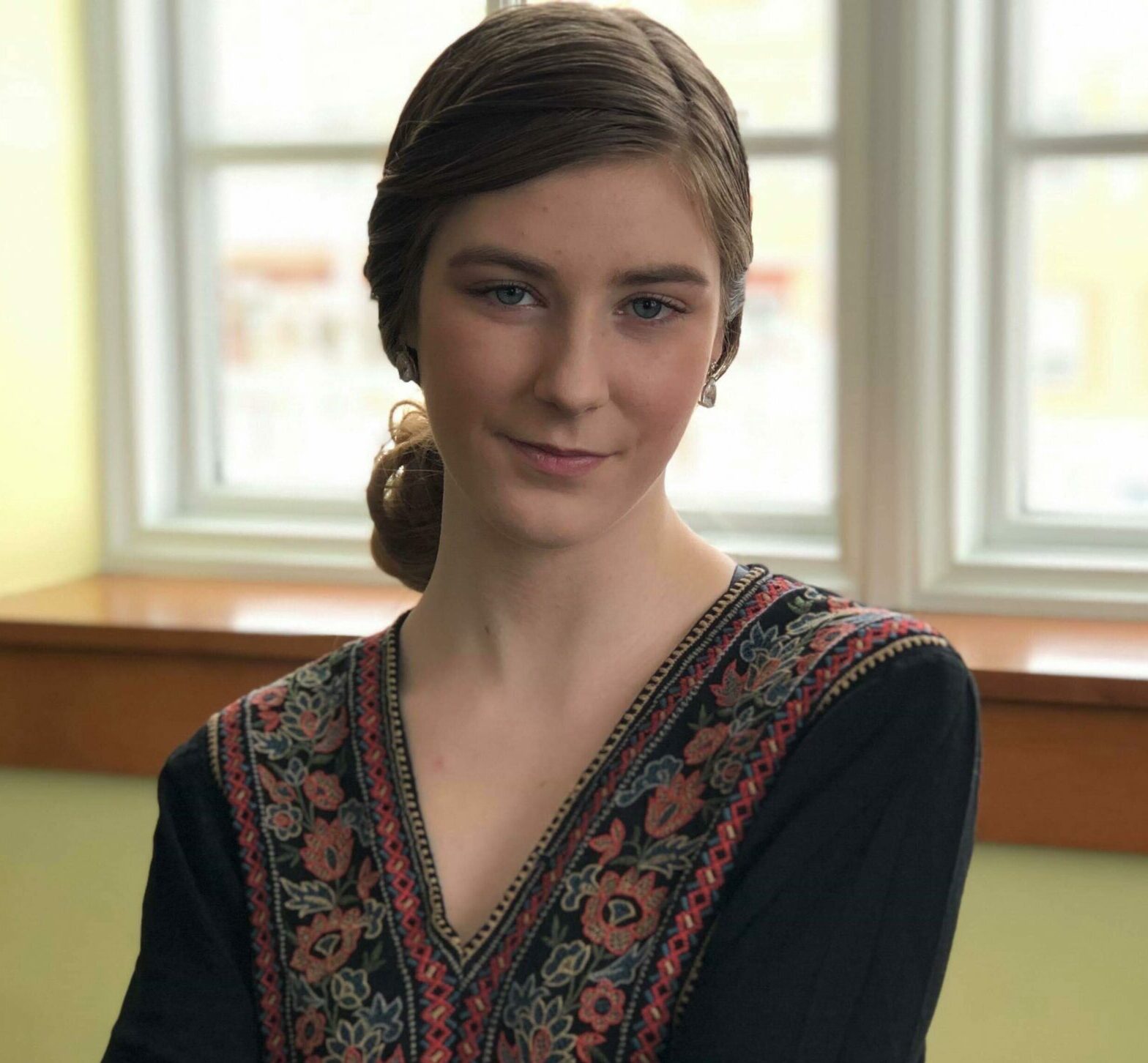 Jessie-Lynn Cross is a driven advocate for evidence-based policy changes in Canadian child welfare systems with 7+ years of experience in the child welfare system of Newfoundland and Labrador. She is a first-generation student and part of the 3% of former youth from foster care who receive an undergraduate degree from a post-secondary institution. Her background includes qualitative research, data analysis, public speaking, advocating for students with stakeholders from governments and institutions, and working with students and youth in and from foster care systems in Atlantic Canada.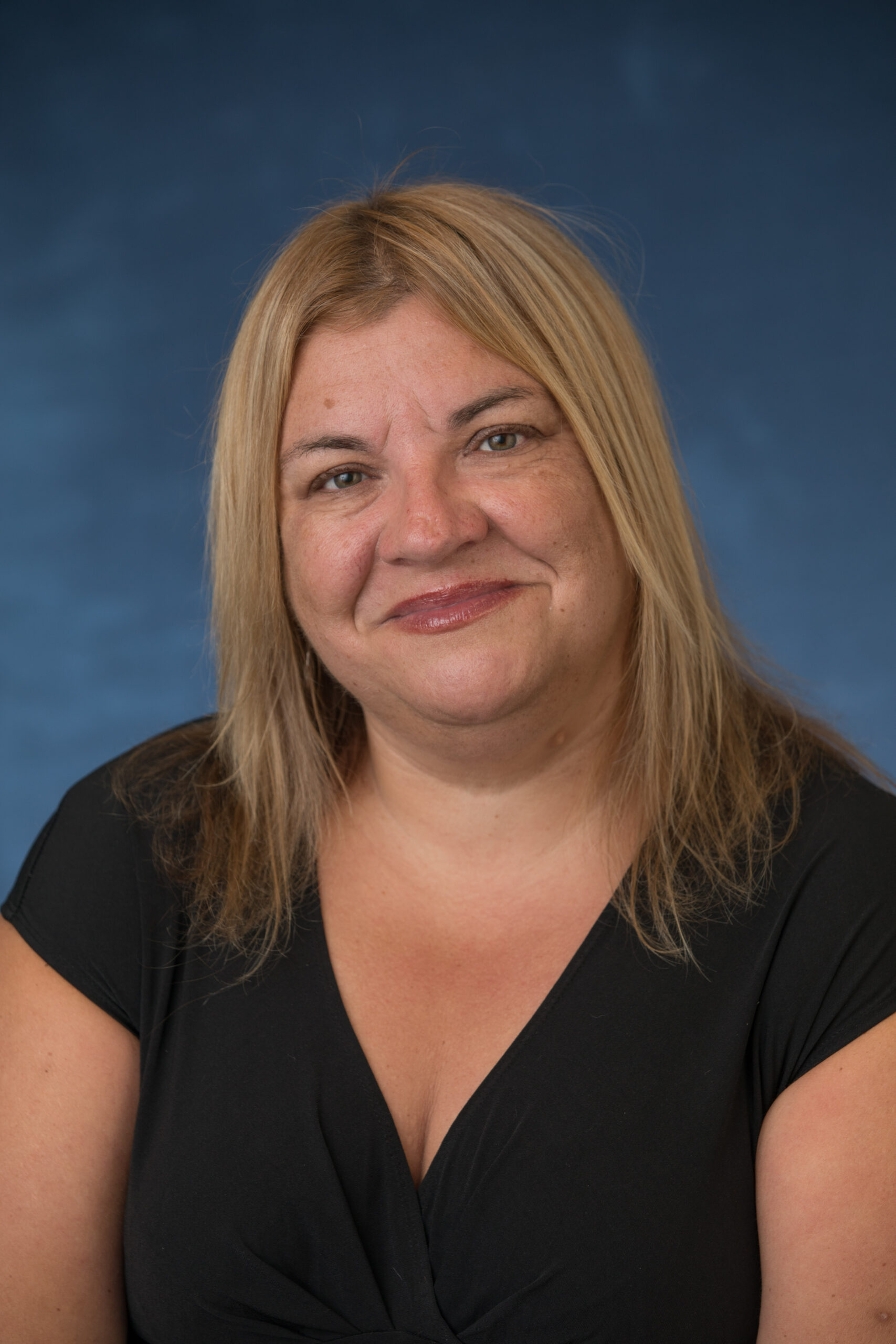 Haley Flaro has more than 25 years of management and administration experience in non-profit and community-based sectors. A leader in health and disability advocacy, she has been making her mark in communities across New Brunswick as Ability New Brunswick's executive director since 2006. Haley is a community builder, a published author, as well as a dedicated advocate for persons living with a mobility disability, youth, seniors, and persons living in poverty.
Haley Flaro serves on several government committees and boards related to poverty, social assistance, employment, health and disability. Among others, Haley is vice-chairperson of WorkSafeNB, chairperson of the Accessible Canada Outdoor Spaces Technical Committee, a member of the Ocean Allies Diversity & Inclusion Advisory Committee, and the Public Policy Forum's Accessibility Advisory Council.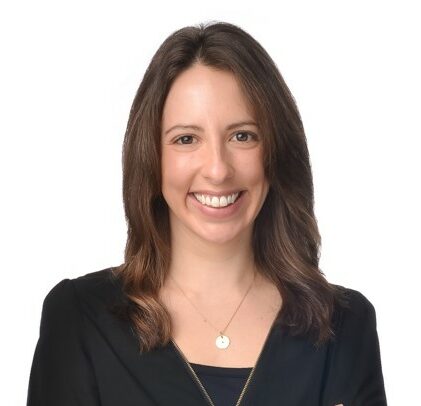 Kathleen Gnocato is the Vice President, Strategic Engagement at the Public Policy Forum. In this role, Kathleen works with public, private, non-profit, and philanthropic partners around Canada's critical policy challenges and developments. Throughout her career, Kathleen has been passionate about convening stakeholders to address complex problems, and positioning Canada as a leader on the world stage.
Kathleen was most recently Senior Director for Corporate Innovation at the MaRS Discovery District, where she was responsible for establishing strategic partnerships with medium-large organizations to accelerate the adoption of innovative technologies and business models. She worked to bridge the divide between these organizations and 1,300+ Canadian ventures, to address market challenges such as decarbonization. Kathleen is schooled in the design, build, and financing of high quality, measurable and results-oriented initiatives involving such sectors as business, academia, and government. She has worked across sectors such as energy, health, finance, and enterprise, and across jurisdictions, leading projects across Canada, in New York, California, Chile, Colombia, and Japan.
Kathleen's professional background includes an advisory role at Canada's Permanent Mission to the United Nations in New York and collaborative projects for the UN Office for the Coordination of Humanitarian Affairs, the Foundation for the Defense of Democracies and the MaRS Centre for Impact Investing. Kathleen was also the Director of the Global Ideas Institute based out of the Munk School of Global Affairs.
Kathleen holds a Master's of Global Affairs from the University of Toronto's Munk School of Global Affairs and a BAH from Queen's University.
Outside of her professional roles, Kathleen is active in the volunteer sector with the Pembina unGALA, the Masomo Education Foundation (which operates in Zambia), the Hospital for Sick Children, and the Leukaemia & Lymphoma Society of Canada.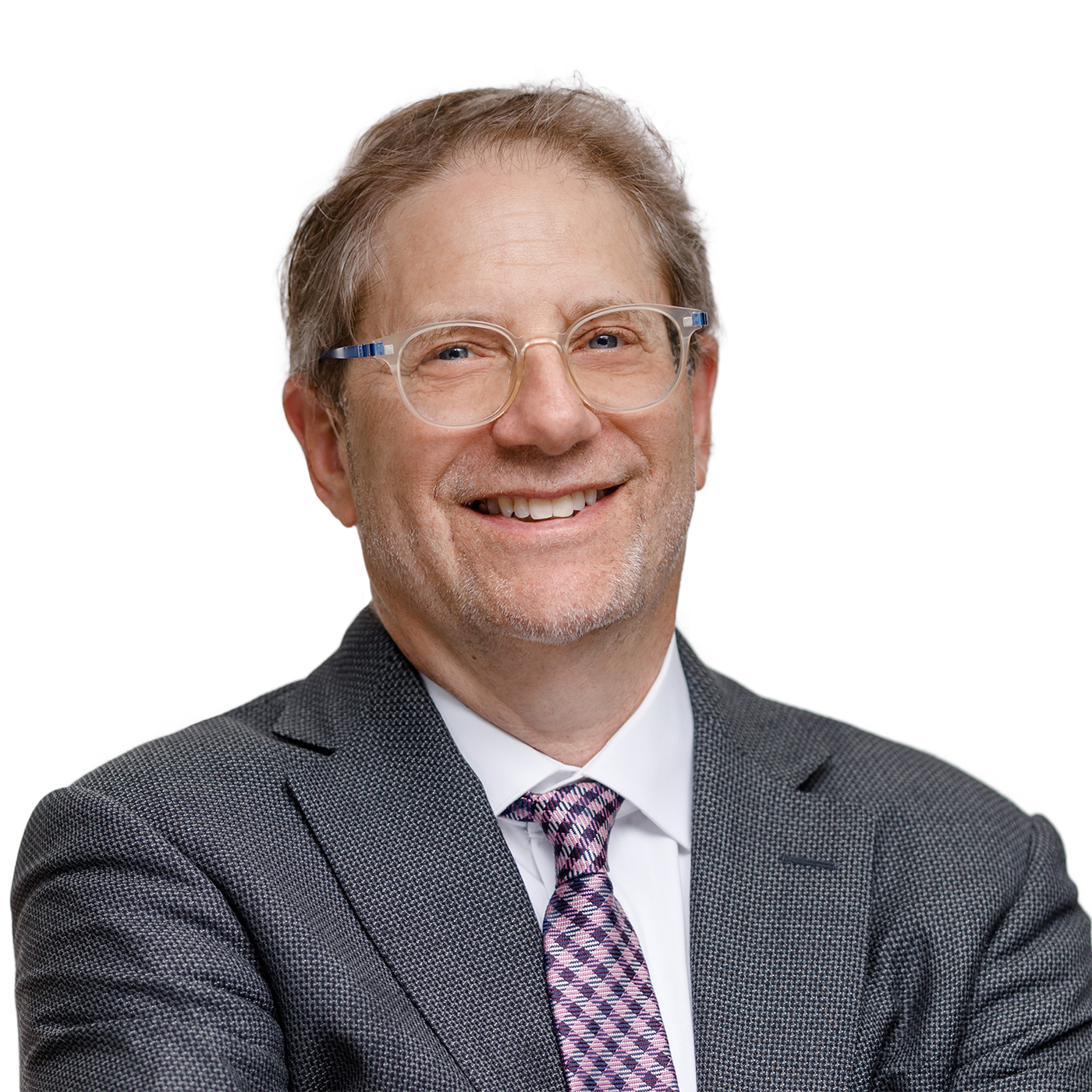 Edward Greenspon has worked at the intersection of journalism and public policy for more than 30 years. Before becoming President & CEO of the Public Policy Forum, Ed was a journalist with The Globe and Mail, Bloomberg News and newspapers in Western Canada. He is also the author of two books on Canadian politics, policy and public opinion.
At the Globe, Ed specialized in politics, economics, foreign affairs and business while serving as Editor-in-Chief, Ottawa bureau chief, European correspondent and managing editor of the Report on Business. He was an early proponent of digital transformation as founding editor of globeandmail.com.
At Bloomberg News, he was Editor-at-Large for Canada and global managing editor for energy, environment and commodities, a group situated in 22 countries on six continents.
Ed is the author of Double Vision: The Inside Story of the Liberals in Power, which won the 1996 Douglas Purvis Award for best public policy book, and of Searching for Certainty: Inside the New Canadian Mindset. He was a winner of PPF's Hyman Solomon Award for Excellence in Public Policy Journalism. In 2010, he chaired a 13-person panel for the Canadian International Council that produced a bold international policy strategy called Open Canada: A Global Positioning Strategy for a Networked Age.
Ed holds a combined honours degree in journalism and political science from Carleton University and was a Commonwealth Scholar at the London School of Economics, earning an M.Sc. (Econ.) with distinction.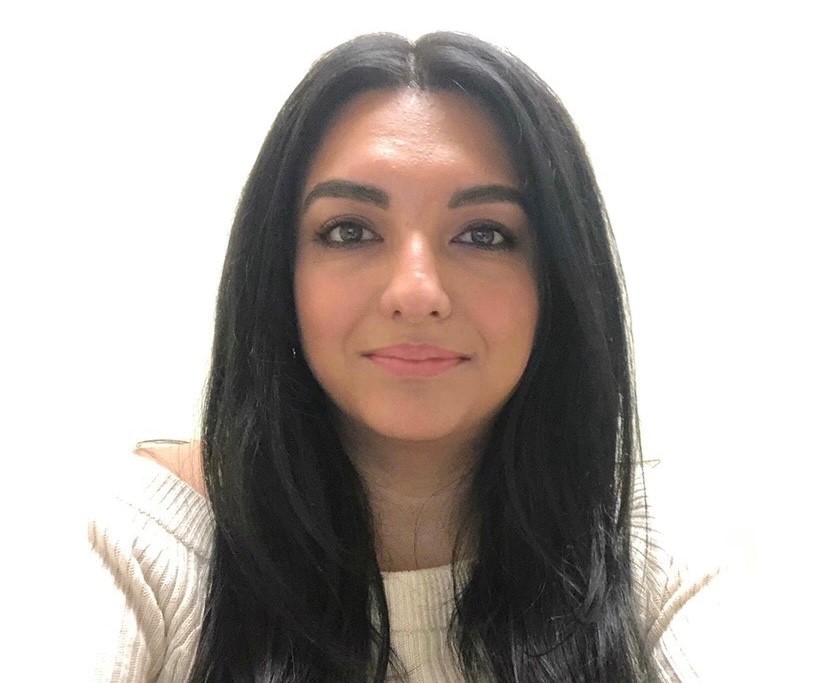 Victoria is a public policy and external relations professional focused on solving complex societal issues like innovation, inclusion and democracy. As Manager of Stakeholder and Member Relations at the Alliance, Victoria leads efforts to build relationships and steward Canada's research institutions, works closely with senior leadership to give platform to diverse thought leadership, and creates space to grapple with policy and ideas towards an equitable and world-class DRI ecosystem. She has built her career leading public education, democratic engagement, and stakeholder and member relations, driving strategic initiatives, and building public-private partnerships at Public Policy Forum, Elections Ontario and MaRS Discovery District.
Victoria is an established social inclusion leader and is passionate about building, facilitating and co-designing solutions for systemic change. She is the host of the Democracy Dialogues at the Democratic Engagement Exchange, is a Disability Inclusion Advisor at the Public Policy Forum and a 2021-2022 Civic Action DiverseCity Fellow. Victoria holds both a master's degree and an HBA from the University of Toronto.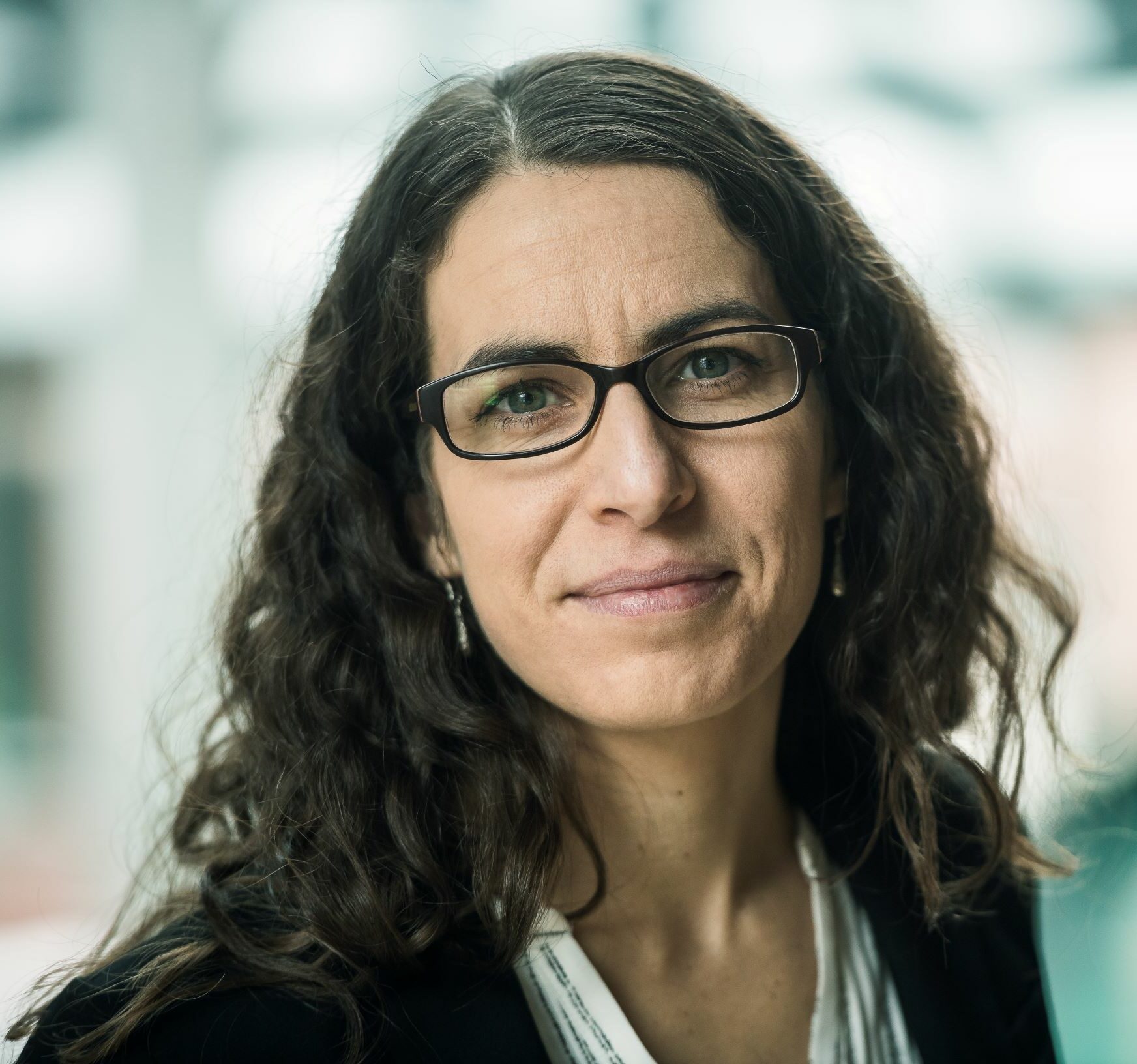 Dr. Michelle Landry holds the Canada Research Chair on Canadian Francophone Minorities and Power and is an associate professor of sociology at the Université de Moncton. Prior to this position, she was an assistant professor of sociology at the Shippagan campus of the same university for 10 years. Her research interests include the capacity of the country's francophone minorities to act on themselves, their governance, their mobilizations, and nationalism. She is co-editor of L'état de l'Acadie (Del Busso éditeur, 2021), a reference work containing a hundred accessible texts that provide a better understanding of today's Atlantic Canada's francophones, and is the author of L'Acadie politique. Histoire sociopolitique de l'Acadie du Nouveau-Brunswick, published by Les Presses de l'Université Laval (2015). Michelle Landry holds a PhD in sociology from Université Laval (2011).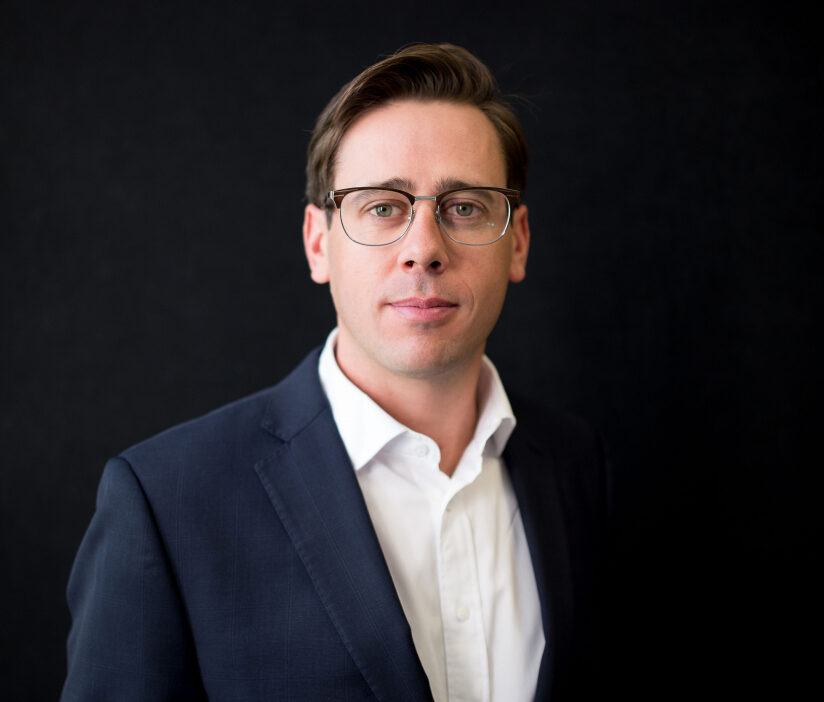 Alex is the President and CEO of the New Brunswick Business Council (NBBC). At NBBC, Alex works to create a growing and competitive economy by convening subject matter experts and stakeholders to advance bold, transformative, economic, social, and environmental public policy in New Brunswick.
Alex has extensive experience in immigration, community growth planning, and labour market development. He previously served as Executive Director of the New Brunswick Multicultural Council (NBMC), where he was the provincial spokesperson on immigration, newcomer settlement and multiculturalism in the province.
Alex holds a bachelor's degree from the University of New Brunswick's Renaissance College Leadership Program. He is also an alumnus of the Governor General of Canada's Leadership Conference, the Banff Forum, and the 21inc. Leadership Program.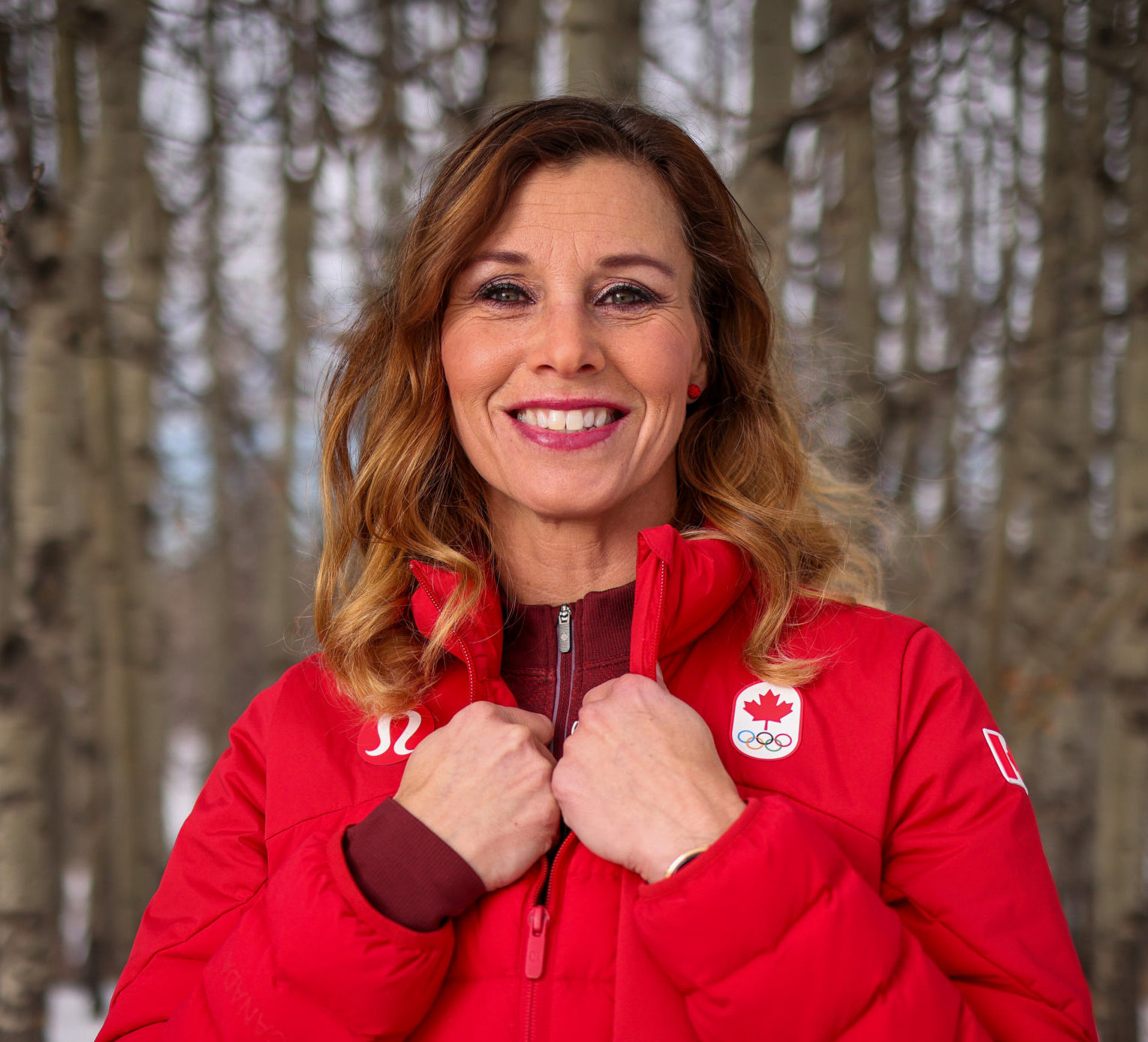 Catriona Le May Doan was the fastest woman on ice. After carrying the Canadian flag into the 2002 Olympic Winter Games opening ceremony (her fourth Olympics), Catriona defended her Olympic title with a Gold medal performance in the 500 metre event, becoming the first Canadian individual to defend a gold medal at any Olympic games. She held the World Record in the 500m for 10 years. During her career Catriona broke 13 World Records.
In 1998, at the Nagano Olympic Winter Games, Catriona won her first Olympic Gold medal in the 500m in Olympic record time, then added an Olympic Bronze Medal in the 1000m event. She finished the 1998 season first overall in the World Cup standings in both the 500m and 1000m events. In 1999 Catriona's domination in the speed skating world continued when she finished first overall in the World Cup standings for the 500m event.
Catriona's accomplishments have earned her the 2002 Lou Marsh Award as Canada's Athlete of the Year and she is a three-time recipient (1998, 2001, 2002) of the Bobbie Rosenfeld Award for Canadian Female Athlete of the Year award.
Catriona has covered five Olympic Games and co-hosted the primetime show Countdown to Beijing. She joined the CTV Olympic broadcast team for the Vancouver 2010 Games, which earned her a Gemini for Best Sports Analyst. Catriona continued her work with CTV, as co-host of Olympic Morning for the London 2012 Games. She was one of four athletes to light the cauldron at the 2010 Vancouver Olympic Winter Games Opening Ceremony. She was the position of Lead, Athlete Mentor for the 2018 Olympic Winter Games working closely with the Olympic team, and was the Chef de Mission for the 2022 Beijing Olympic Winter Games.
Catriona was given three honorary degrees, and was inducted into Canada's Sports Hall of Fame and the Canadian Olympic Committee's Sports Hall of Fame and appointed an Officer of the Order of Canada – one of Canada's highest honours.
Catriona has been a board member with VANOC, Winsport, Calgary 2026 BidCo, Red Deer 2019, and still actively involved in the Canada Games Council as Vice Chair, Special Olympics Canada, Canadian Sport Institute Calgary, Winsport, and various other charity organizations.
Catriona is President and CEO of Sport Calgary in helping to advance amateur sport in Calgary.
Catriona lives in Calgary with two children, Greta and Easton.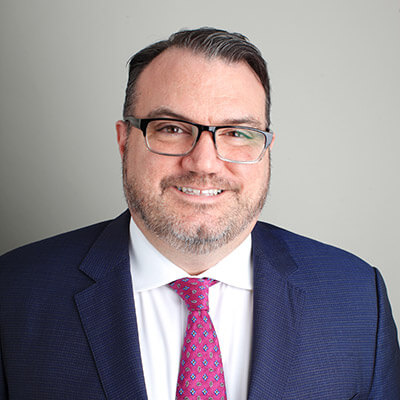 Greg has been working in the private sector advising clients on federal, provincial, territorial and municipal governments for over a decade. He has been leading the government relations work at Proof Strategies since 2011.
Greg's involvement in politics began in university, as a campaign volunteer driving the local candidate for Member of Parliament around a large Nova Scotia riding. For Greg, those long miles began a life-long love of all things political. Following that first job Greg went on to work at all three levels of government, including as a senior ministerial advisor both provincially and federally.
In addition to working as Director of Communications to the President of the Treasury Board, Greg also provided media support to Prime Minister Paul Martin. Working both within government and during election campaigns, Greg built strong relationships with national, regional, and business media in Canada, as well as with the Parliamentary Press Gallery in Ottawa.
In addition to his professional experience, Greg is known for his political media commentary, as a panelist on CTV's Power Play, as well as a Huffington Post podcast contributor and with various other media outlets. Greg was named by The Hill Times to their Top 25 Parliament Hill Staffers List in 2007 and 2008, and has been named frequently to their list of Canada's Top 100 Lobbyists.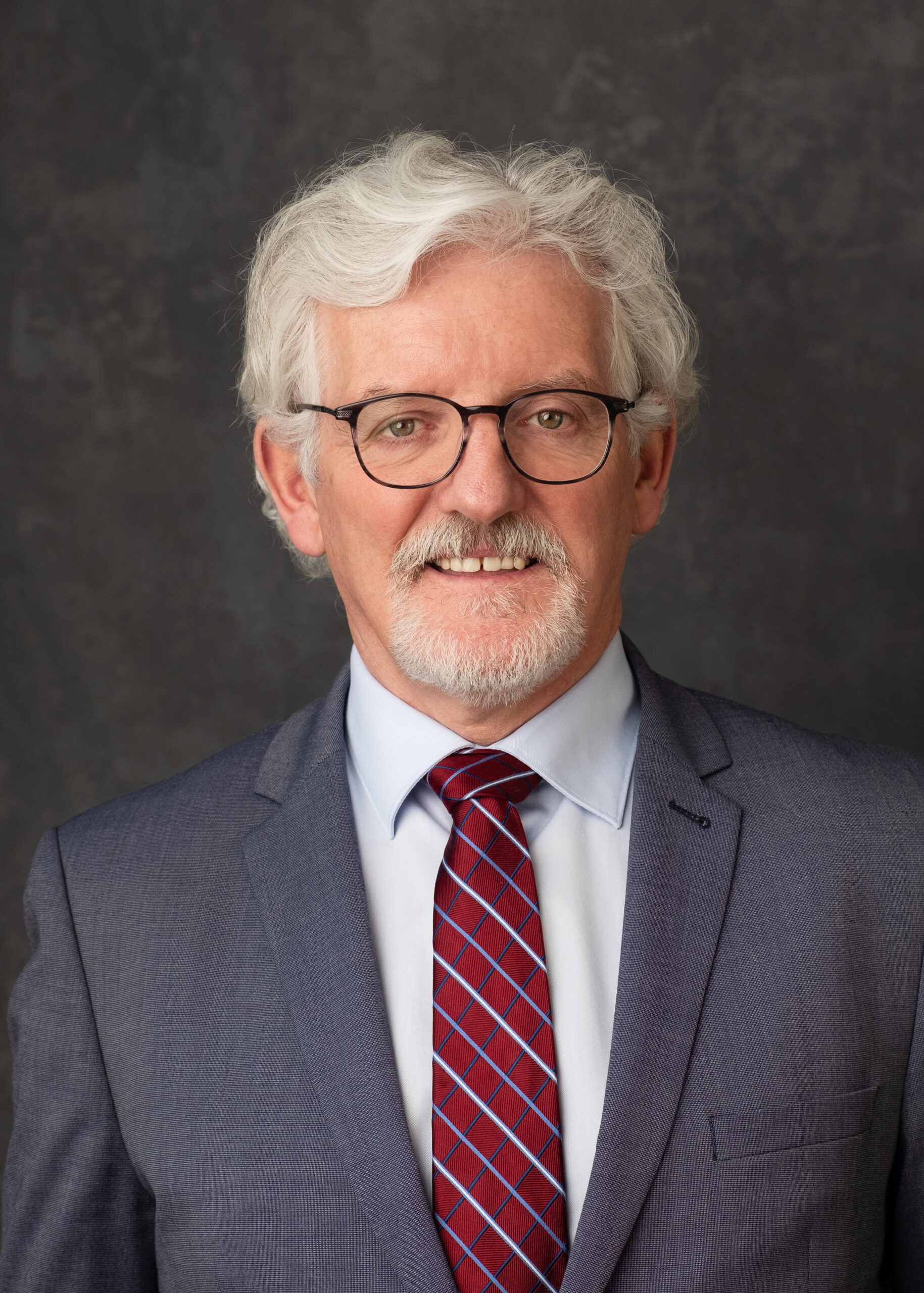 Dr. Alexander (Sandy) MacDonald became the President and Chief Executive Officer of Holland College in January 2019, located in Prince Edward Island. Prior to 2019, Dr. MacDonald served in the roles of Vice President, Academic and Applied Research at Holland College from 2015 to 2018, Deputy Minister of Education and Early Childhood Development from 2010 to 2015, and Deputy Minister of Workforce and Advanced Learning in 2015. He has contributed to the development of innovative educational policy and administrative excellence provincially, nationally and internationally.
Dr. MacDonald holds a Ph.D. in Educational and Counseling Psychology from McGill University, a Masters degree in Educational Psychology from the University of Alberta, a Bachelor degree in Special Education from Memorial University, and Bachelor degrees in Secondary Education and Arts from the University of Prince Edward Island.
Dr. MacDonald was an original member of the Future Skills Council and was recently named to the Magnet Advisory Board, a not-for-profit social innovation and technology platform co-founded at Toronto Metropolitan University. He is also active in numerous organizations including the Holland College Board of Governors, Atlantic Colleges Atlantique, PEI BioAlliance, University of Prince Edward Island (UPEI) Board of Governors, and Innovation PEI. He is presently the Chair of Atlantic Colleges Atlantique which represents the seven colleges in Atlantic Canada. Dr. MacDonald is also a member of the Premier's Council for Recovery and Growth.
Anne McLellan is a Senior Advisor at Bennett Jones in Toronto. From 1993-2006, Ms. McLellan (sometimes known as landslide Annie) was a Member of Parliament for Edmonton Centre. She served as Deputy Prime Minister of Canada and in several senior cabinet roles in the Governments of former Prime Ministers Jean Chretien and Paul Martin. Prior to entering politics, Ms. McLellan was a professor of law at the University of Alberta, where she served at various times as Associate Dean and Acting Dean. Ms. McLellan has been awarded the Order of Canada, the Alberta Order of Excellence.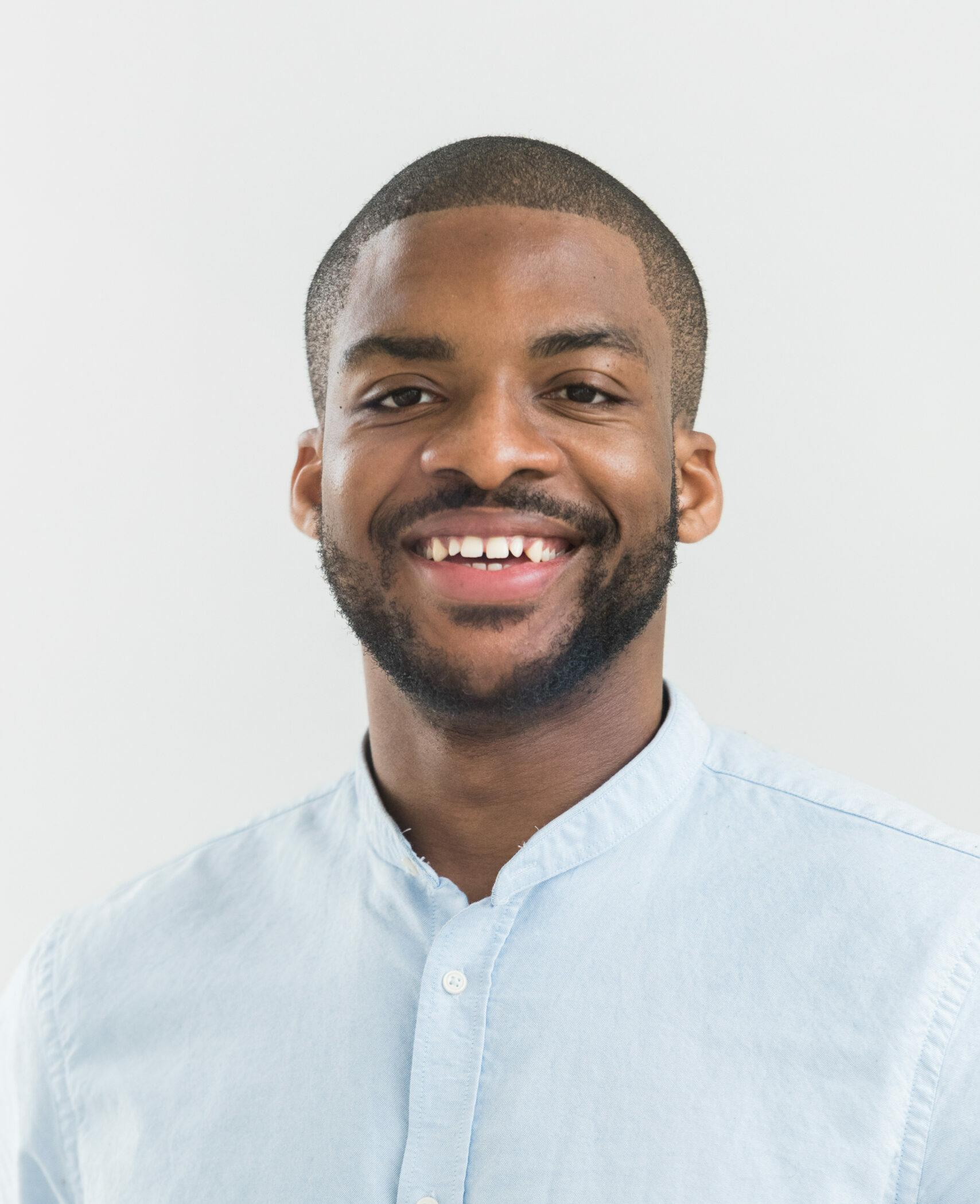 Daniel Ohaegbu is co-founder and Executive Director of the Atlantic Student Development Alliance (ASDA), a non-profit organization that prepares and connects international students and graduates to the job market. Daniel is a leader in Equity, Diversity and Inclusion and Anti-Racism (EDI-AR) transformations with experience developing EDI-AR within academia, industry and community organizations. He takes a personal, interpersonal and systemic approach to help organizations assess, identify, create and implement processes for change, and build inclusive organizational cultures.
The Atlantic Business magazine, 2020, selected Daniel, "Bridge Builder," as one of the 30 Under 30 innovators in Atlantic Canada.
He is the recipient of the "Outstanding Individual" award from the PEI Newcomers Association for his continuous work and involvement in supporting the growing newcomer communities in PEI. Daniel is also the recipient of the community organizer award from Faces of Fusion Charlottetown for his significant contributions to the Charlottetown community through activism, volunteerism, and community engagement.
A dynamic emcee, Daniel has volunteered to host various community events, collaborate and help community partners.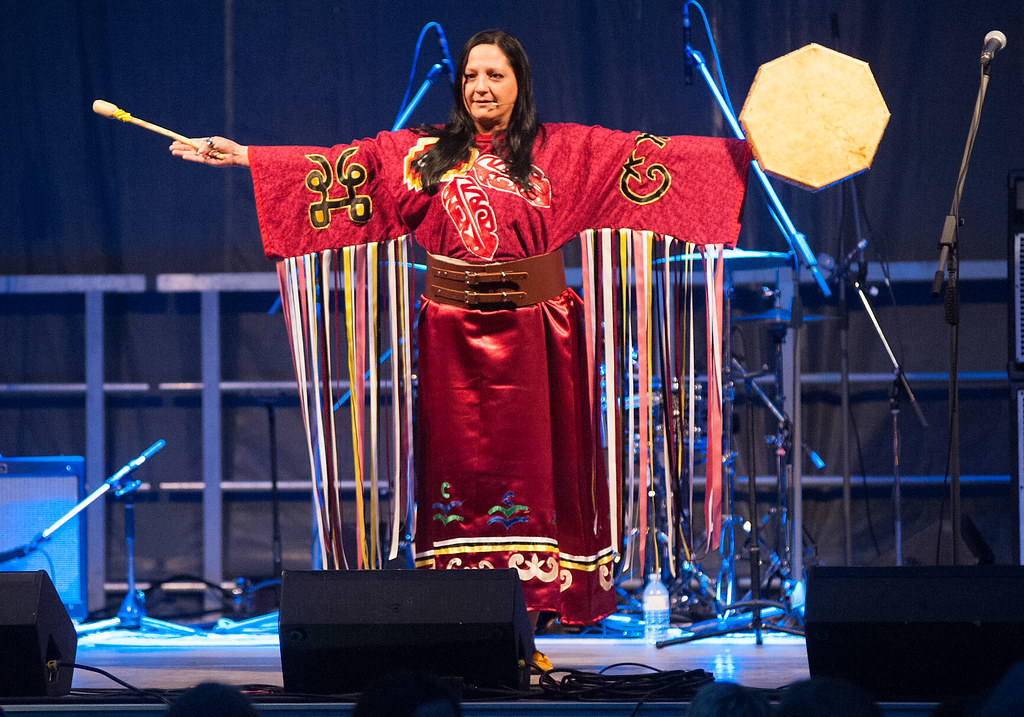 Julie Pellissier-Lush is a Mi'kmaq Knowledge Keeper, Lennox Island Band Member, and PEI's First Indigenous Poet Laureate. She is an actress, author, and photographer preserving the history and culture of the Mi'kmaq for future generations.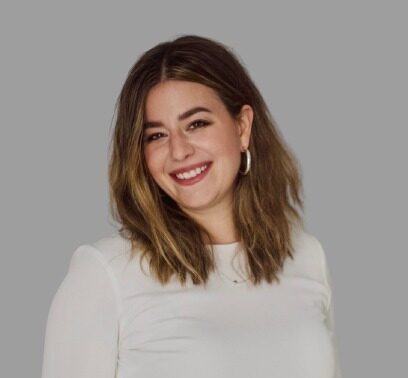 A passionate advocate for democracy and civic engagement, Sam is a commentator and educator who believes that the energy, insight, and innovative spirit of young people are critical to building a stronger and more equitable society for us all. Sam has worked with countless partners across Canada to support the development of positive engagement practices and provide insight into new understandings that young people bring to change-making, inclusion, and movement-building. She is the co-author of Together We Rise, a report which advocates for the adoption of youth-led democratic innovation as a model for expanding our current conception of democratic engagement towards a more holistic understanding of how change happens.
Since 2017, Sam has served on the leadership team at Apathy is Boring, contributing to the strategic development of programs, content, and activities through her work as the head of Impact and Development before transitioning to Executive Director in August 2020.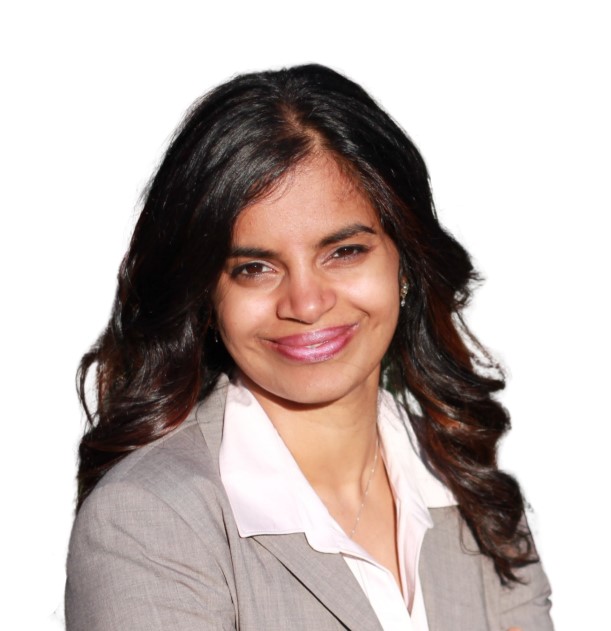 Gayathri Shukla is the Founder of Campfire Kinship, a social impact agency providing story-based training, advisory, and creative media to help diverse teams uncover their strengths, and build empathy skills. She holds an electrical engineering degree from the University of Calgary, and an Executive MBA from Queen's University. Gayathri has over 17 years of engineering and leadership experience in the energy and mining sector. She started her career working in technical, field-based roles. From there, she progressively moved into leadership roles, first as an engineering manager, accountable for global teams designing the automation scope for a $17Billion greenfield facility, and then as the integration manager spearheading the safe and on-time start-up of this facility. Prior to starting her own company, Gayathri led digital transformation programs leveraging human-centered design – a topic she researched and implemented through her MBA thesis. Gayathri has volunteered with the Board of Directors at Calgary Immigrant Women's Association for the past 3 years, most recently serving as Chair of its Finance Committee. She also hosts the podcast Hearth 2 Heart at her local community radio station, CJSW 90.9, where she spotlights diverse role models. She was awarded two grants from Calgary Arts Development, one for a video storytelling project to build empathy across differences, and the second, for an anthology on the stories of resilient immigrant women. As a story-crafting instructor, Gayathri is leading this group of 35+ participants through the process of writing their stories, and is planning to publish the book later this year.
Alishya Weiland's passion for public policy sparked out of a desire to influence change within social and health policy. She believes that good policy takes into consideration everyone it impacts. Alishya comes to PPF with prior experience working in the non-profit sector in government relations and communications roles.
Alishya holds a Bachelor of Arts from St. Thomas University where she majored in journalism, communications and public policy. During her time at St. Thomas, she received multiple awards for her academic achievements. She holds a Master of Applied Politics from Wilfrid Laurier University where she focused her research on creating policy alternatives to address Canada's growing opioid crisis.
An Atlantic Canadian at heart, Alishya feels the most relaxed when she knows the ocean is right around the corner.
Alishya joined PPF in April 2022.
Entertainers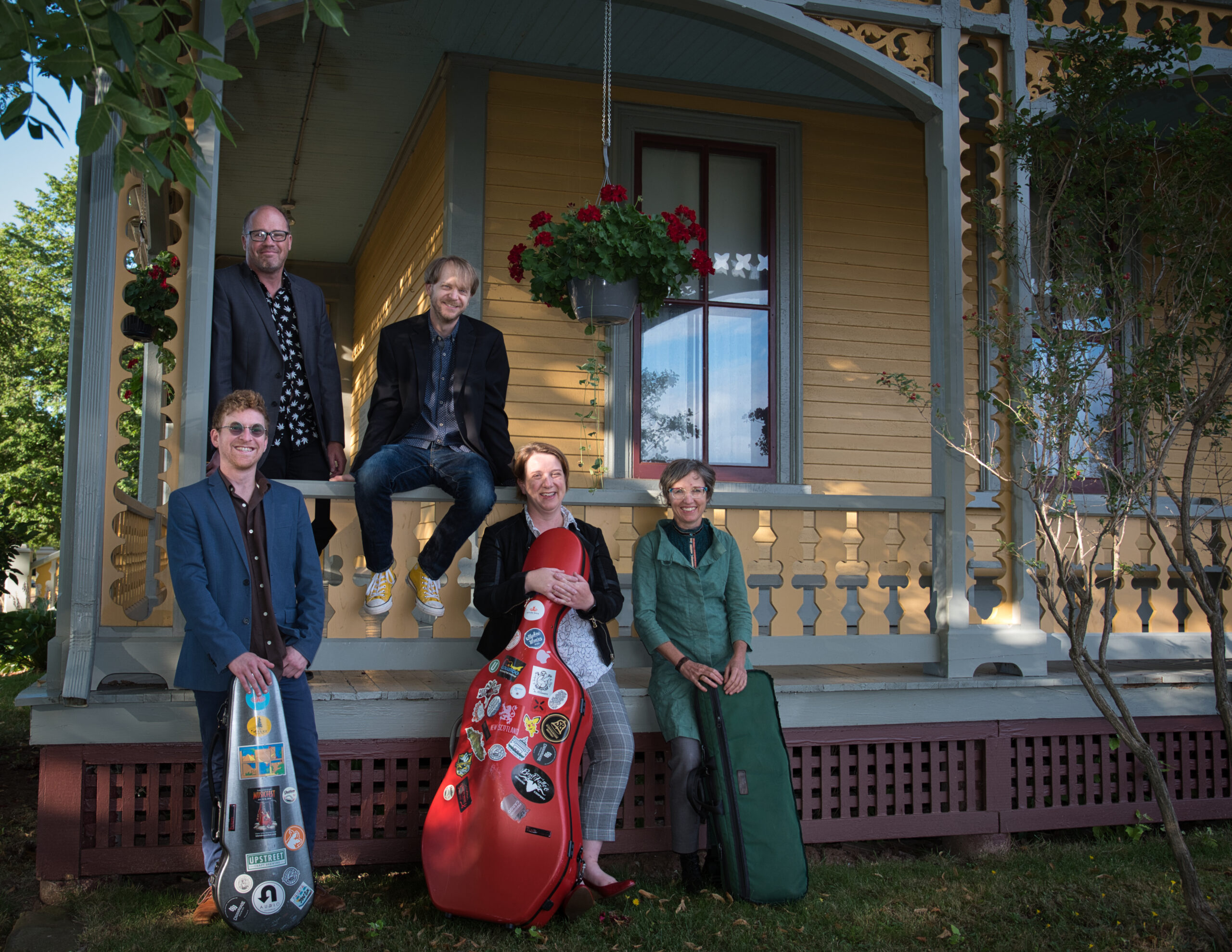 Atlantic String Machine is a dynamic ensemble of string players who have established themselves at the forefront of new and exciting arts groups throughout the region. Their unique approach comes from a desire to keep live music relevant, transformative, and above all entertaining.
The group has received multiple awards from Music PEI, and three nominations from the East Coast Music Awards, for their albums Lost Time, and The Bayfield Sessions. The band has also been featured at festivals across the country, including the Stan Rogers Folk Festival, the Vancouver Island Music Festival, Summerfolk, and the PEI Festival of Small Halls.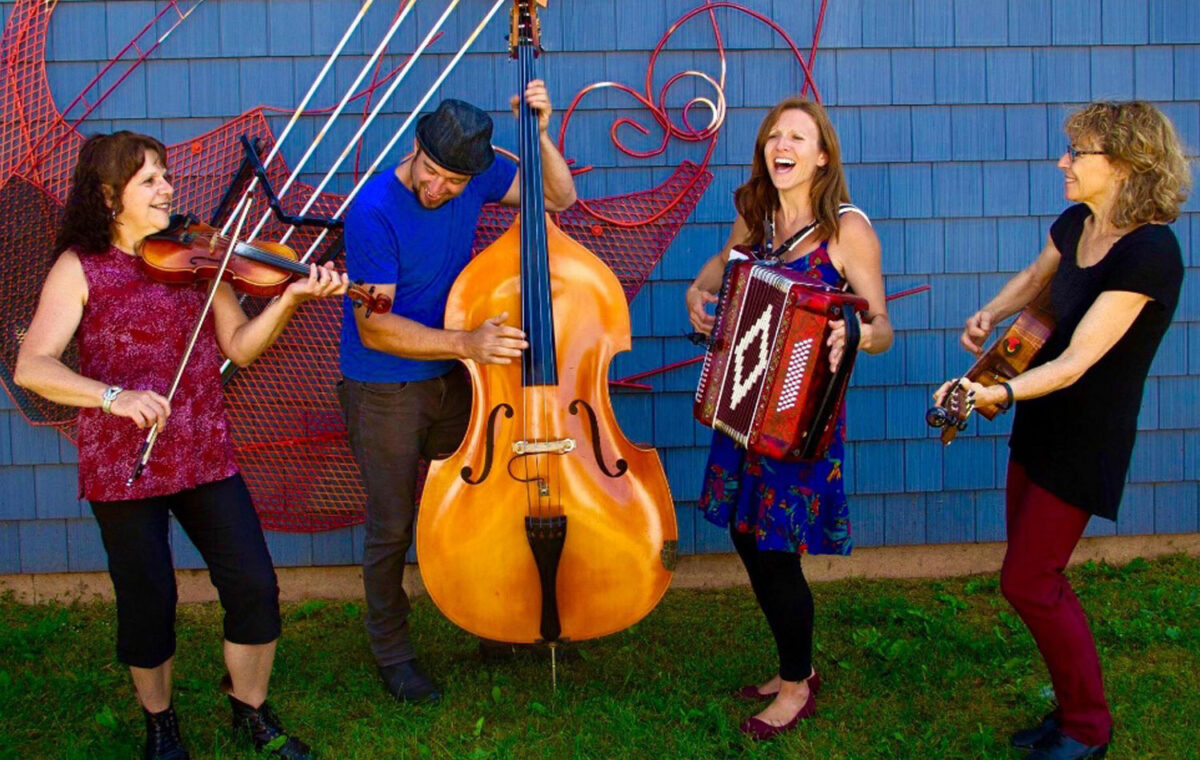 Gadelle is a four-member, traditional French-Acadian band hailing from the Evangeline Region of PEI. The four members of the group are Louise Arsenault & Helene Bergeron (formerly of internationally-renowned group Barachois), Caroline Bernard and Rémi Arsenault. All seasoned performers, Gadelle members play and dance with ferocity and conviction while putting on one heck of a show. All four members are multi-instrumentalists playing and switching instruments and trading turns stepping throughout the show.
The sound is Acadian, the songs are French, the banter is bilingual, the Acadian spirit is alive!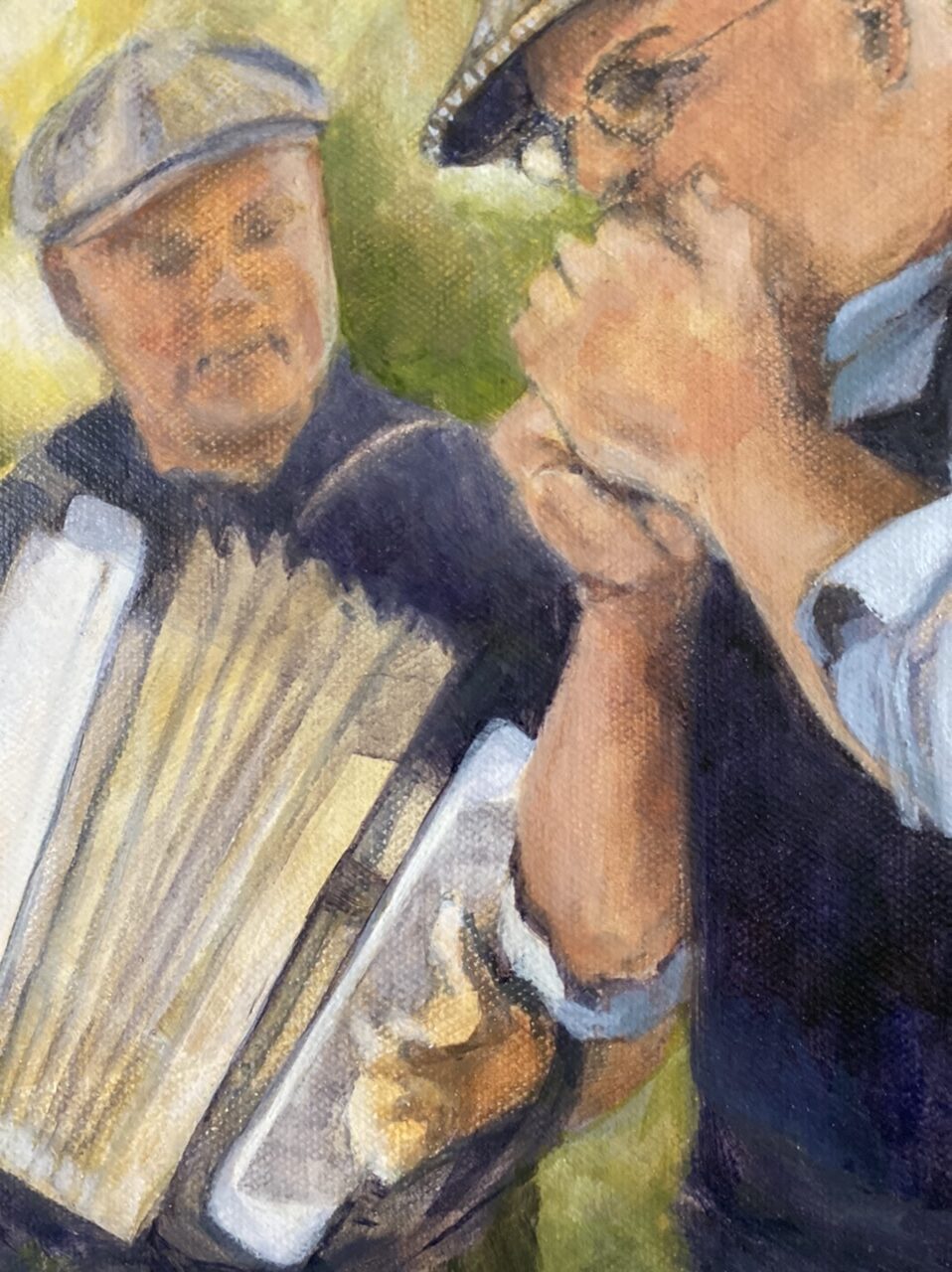 Michael Pendergast is an Island entertainer who is preserving local traditions of song, story, and recitations. His performances are a celebration of place, infused with the spirit of the Island and it's characters.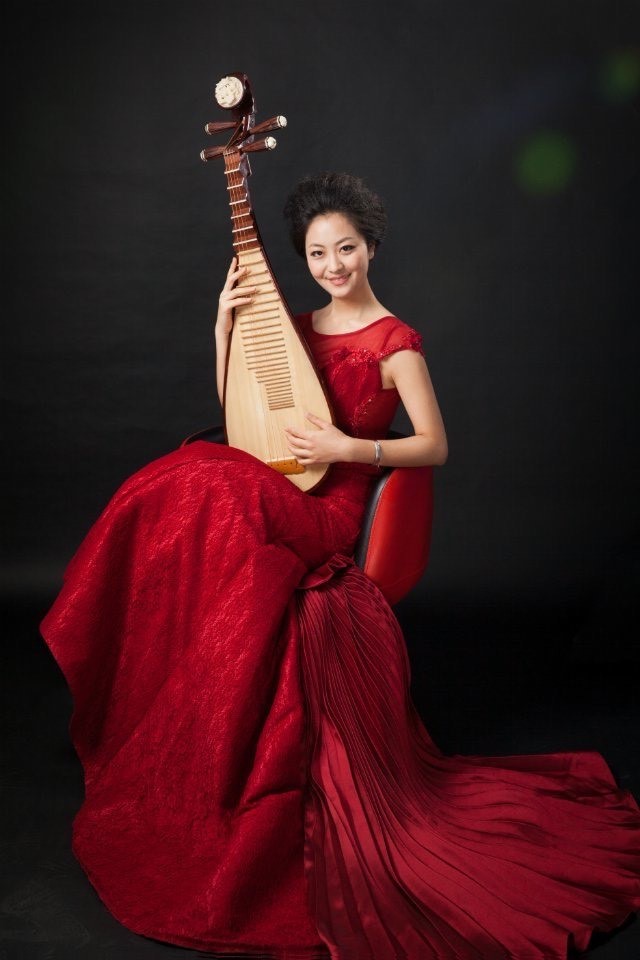 Originally from China, Tiffany Liu has been learning and performing Pipa for over 20 years. In 2014, Tiffany successfully held her first solo concert. She came to Canada five years ago and introduced Pipa to many audiences on PEI ever since. She performed for many events such as Music PEI Week, PEI DiverseCity Festival and the 4th annual fundraiser of Celebration for Island women
Agenda
Agenda - Atlantic Vision Conference 2022
October 13
2:00 p.m. - 7:30 p.m.
---
October 14
7:15 a.m. - 1:30 p.m.
---
Partners
For any questions, please email Mark Perry, Event Specialist at mperry@ppforum.ca.